This week's challenge is an interesting one for the times, particularly as our movement is restricted in many ways. Personally, I'm stuck in a hotel room doing mandatory quarantine, at the insistance of the Australia government. Many of you have been through similiar situations, or might still be in lockdown.
Still, we move about in our personal spaces and in the world, because it feels good to move. And the way we like to move is different - from cycling to dancing, yoga to running, movement helps us physically and psychologically, even spiritually.
My Dad used to say to me 'move it or lose it!' - he knew that moving his body was going to help him feel better, protect him against ill health, and besides, it was just fun to surf, do yoga, run, swim, hike - it was good for the soul.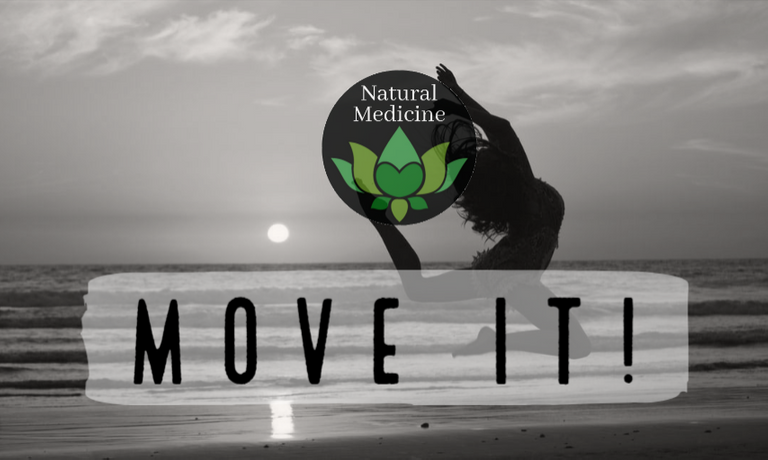 How do YOU move?
What are the benefits of moving in this way?
How do you feel personally when you move in this way?
Are there times where moving meant the difference between life and death?
What are the benefits of your 'movement' modality?
Feel free to adapt the 'movement' prompt how you see fit - you are not limited by the questions above!

The Guidelines
Burn 100 LOTUS by sending it to @null. This is easy to do in your Peakd Wallet (https://peakd.com/@username/wallet). If you don't have 100 LOTUS, ask @riverflows to burn it for you, no problem. Simply send the tokens to @null, which is an account with no keys.
To buy the tokens, you can use Hive Engine. If you'd like a tutorial on that, @lotusshares will be releasing a tutorial in the next few days, or ask in #hivehelp Discord in the Natural Medicine server.
POST EDIT - PLEASE READ THIS POST TO KNOW HOW TO BUY AND BURN HIVE!
Screenshot your burn as a comment under your post
Post in the #naturalmedicine community and/or use the #naturalmedicne tag
Comment on at least 5 other #naturalmedicine posts - engagement is everything!
Paste your entry under this post - if you don't, I can't guarantee I'll find it when it comes to tallying up the entries.
You are more than welcome to enter more than once!
What Do I Win?
Upvotes and reblogs from our curation accounts
Tips for super excellent wow content
A feature in curation posts and the final blog
A chance to be curated by OCD
A total of 50 HIVE in prizes this week - however, we reserve the right to award less or more depending on the amount and quality of the entries.
One full Spanish language post will also win HIVE, chosen by @ney
Why 'burn' Lotus?
Lotus is a token tied to HIVE. The more that is burnt, the more value it potentially has. By charging you a nominal fee, you help to raise the value of the token that you yourself can earn by posting #naturalmedicine content. Of course, there's no guarantee it will have any value at all, but through our constant watering of the LOTUS garden, anything might bloom!
A thankyou to @artemislives, who came up with the challenge this week! Much appreciated (and there's a wee beneficiary on this post for your trouble!)

Earn Instantly For Writing Good Natural Health Content
If you would like to earn rewards for sharing your natural health content on www.naturalmedicine.io, you can sign up for a free FREE account by emailing [email protected] Read more about us on our Welcome Page. We support writers sharing about herbalism, TCM, yoga, meditation, vegan and other healthy diets, as well as earth centred practices such as foraging, permaculture and biodynamics.


Please consider delegating to help keep this collective going. For any questions, come ask in our friendly Discord here !