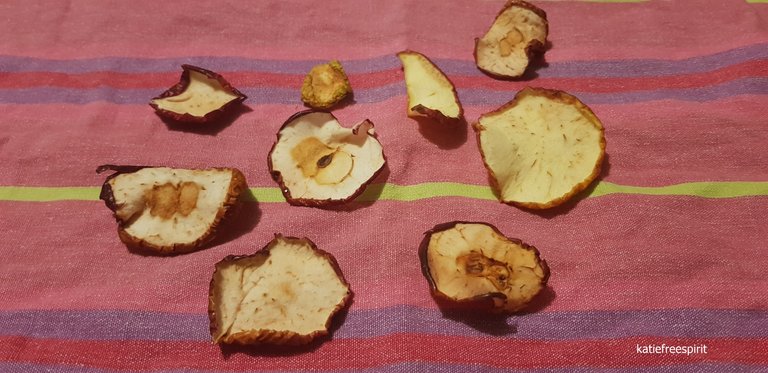 My boyfriend recently brought a bag of dried apples from his parents. I eat them, they are pleasantly crunchy, sweet, and healthy. It's a great alternative to crisps, salted peanuts, or other snacks that many of us (including myself) eat often in our spare time.
Mój chłopak przywiózł ostatnio od rodziców torbę z suszonymi jabłkami. Zajadam się nimi, są przyjemnie chrupiące, słodkie i zdrowe. To świetna alternatywa dla czipsów, solonych orzeszków, albo innych przekąsek, które wielu z nas (w tym ja) zjada często w wolnym czasie.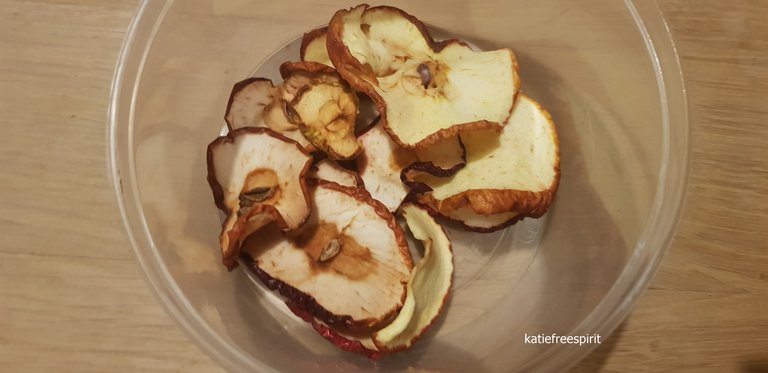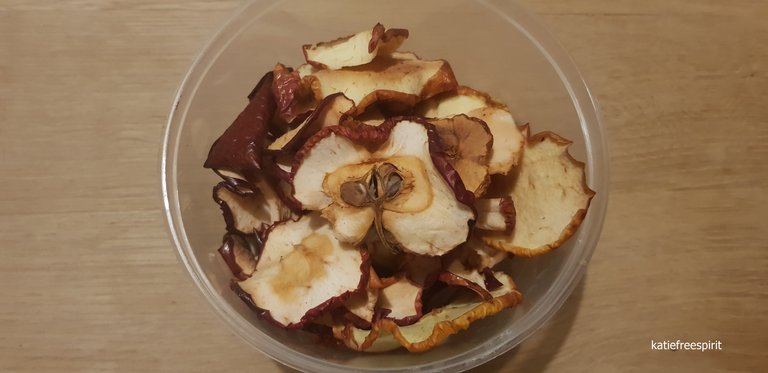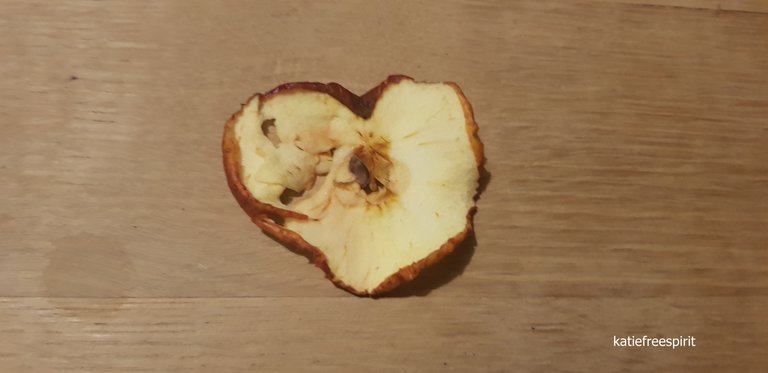 Dried apples have amazing health-promoting properties. They contain vitamins B and C, as well as fiber.
Due to the high content of antioxidants, they prevent cancer, cardiovascular diseases, and aging of the body. These compounds neutralize the action of free radicals, which are the main cause of these diseases. In addition, the high dose of vitamin C provided by dried apples strengthens the body's immunity.
Source: wylecz-to
Suszone jabłka mają niesamowite właściwości prozdrowotne. Zawierają witaminy B i C, a także błonnik.
Z uwagi na wysoką zawartość przeciwutleniaczy zapobiegają nowotworom, chorobom układu sercowo-naczyniowego oraz starzeniu się organizmu. Związki te neutralizują działanie wolnych rodników będących główną przyczyną wymienionych schorzeń. Ponadto wysoka dawka witaminy C jaką dostarczają suszone jabłka wpływa na wzmocnienie odporności organizmu.
Źródło: wylecz-to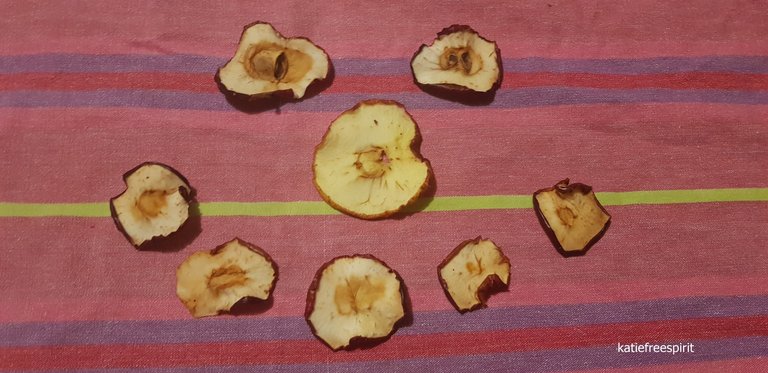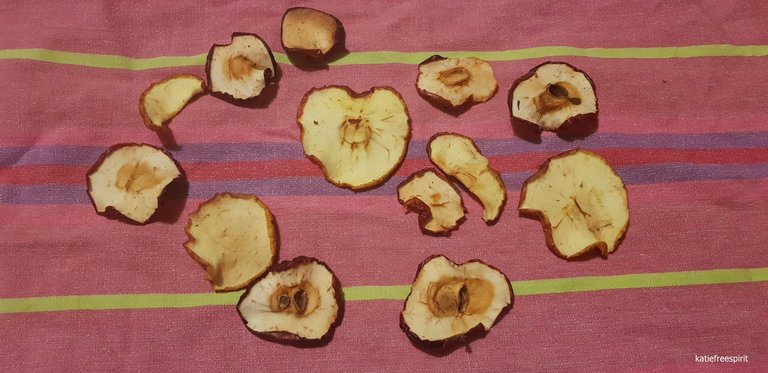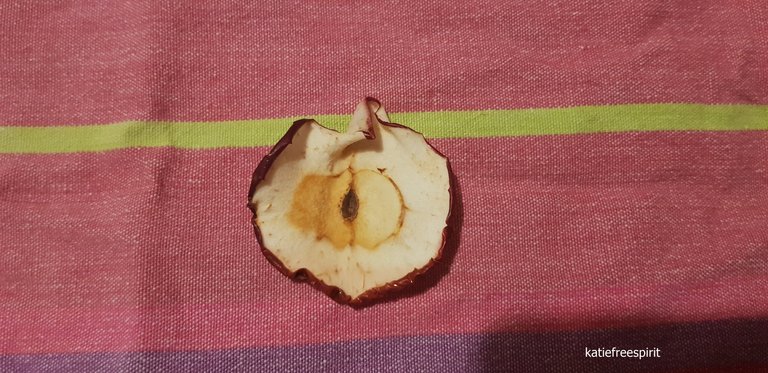 Sometimes I dried apples in the sun in the summer. In winter it is difficult, we can dry the apples in the oven (only then there may be a problem with drying them evenly), or in a special fruit dryer. However, not everyone has a fruit dryer, so let me tell you how to dry apples in the oven.
Czasami sama suszyłam jabłka latem na słońcu. Zimą jest to utrudnione, możemy suszyć jabłka w piekarniku (tylko wtedy może być problem z równomiernym ich suszeniem), albo w specjalnej suszarce do owoców. Jednakże nie każdy posiada suszarkę do owoców, więc napiszę wam jak suszyć jabłka w piekarniku.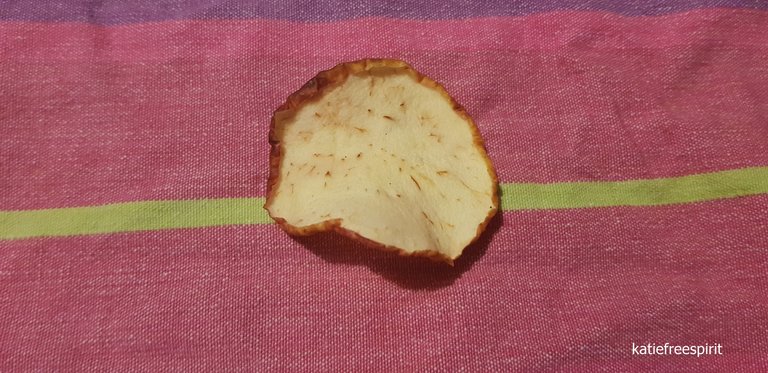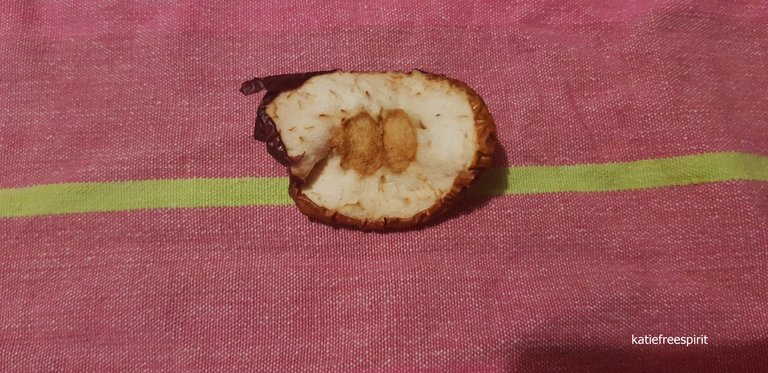 Drying apples in the oven - how to do it?
Cut the apples into thin slices and place them in the oven on baking paper or on a baking tray. As for the baking length, there are two options. In the longer version, we dry the apples for 3 hours at 50-70 degrees Celsius and in the second version for an hour or an hour and a half. Then the oven should be preheated to 100-150 degrees. Leave the oven door slightly open to prevent it from burning.
Source: zasmakujradosci
Suszenie jabłek w piekarniku - jak to robić?
Należy pokroić jabłka na cienkie plasterki i położyć w piekarniku, na papier do pieczenia lub na blasze. Co do długości pieczenia, są dwie możliwości. Wersja dłuższa, suszymy jabłka przez 3 godziny w temperaturze 50-70 stopni Celsjusza, a w drugiej wersji przez godzinę albo półtorej. Wówczas piekarnik powinien być wcześniej rozgrzany do 100-150 stopni. Drzwiczki od piekarnika należy zostawić lekko otwarte, alby się nie przypaliły.
Źródło: zasmakujradosci