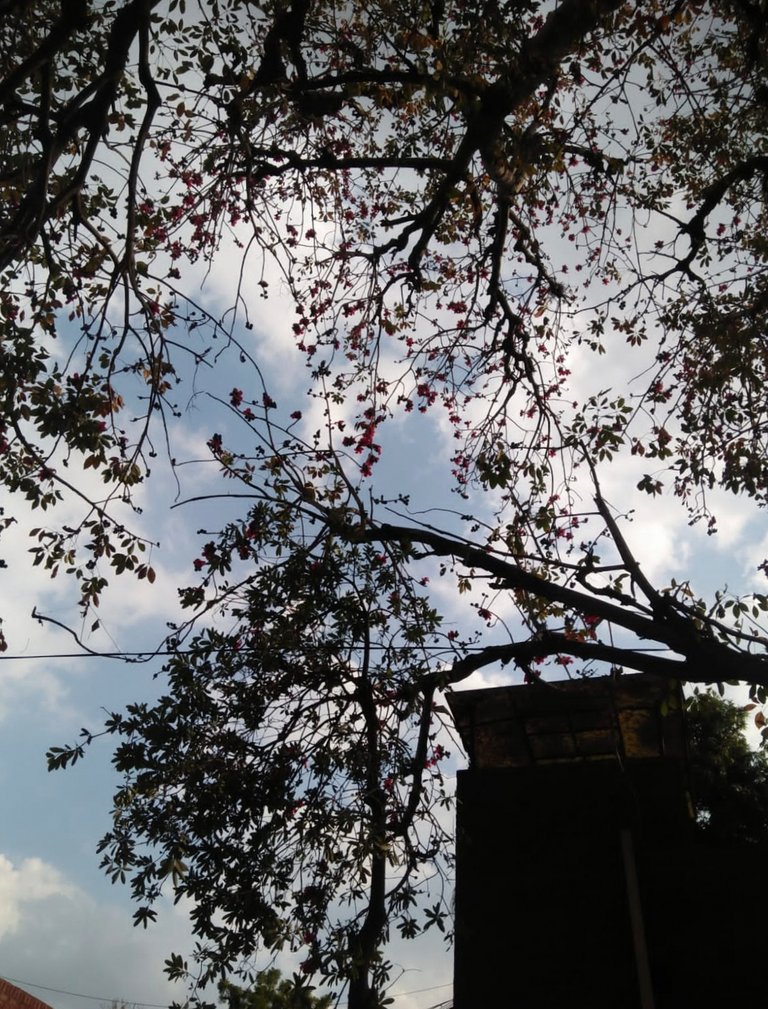 Hello everyone!!!
It's been a rainy day here and maybe rain will continue till some day's too, which is a good news for all of us especially for those who love rainy season. And in this beautiful weather i want to share with you the most memorable birthday of my life.
Common tradition on birthday
Obviously we all cut cake's on our birthday, i think it's the most common tradition among all of us but no one cut a broken cake on his birthday. But my pretty sister cut an already broken cake on her birthday.
Let me share you how all this was happened?
It was the birthday of my youngest sister in July. And last year she was thinking to do something new on her birthday.
Actually last year she turns into 18 and you know some girls are love to cook and bake the things which they love.
My sister love to bake a cake even she's not good in baking but she must try everything she wants and believe me those food's are hard to digest.
After my wedding mostly i buy a cake for my siblings on their birthday or sometime they buy it their own. Last year I called to my youngest sister and asked which type of cake i buy for you or you want to write something else on your cake on not?? But she refused my offer by just saying you just have to come home on my birthday. Then i said nothing to her and i buy a gift for her.
The day when we celebrate her birthday!!!!
When i reached to my mom's house and i noticed that she's busy in kitchen and i asked to mom what's she doing in kitchen and mama just tell she's trying a new recipe of cake and then we both laugh because we know there's something really new with twist on her birthday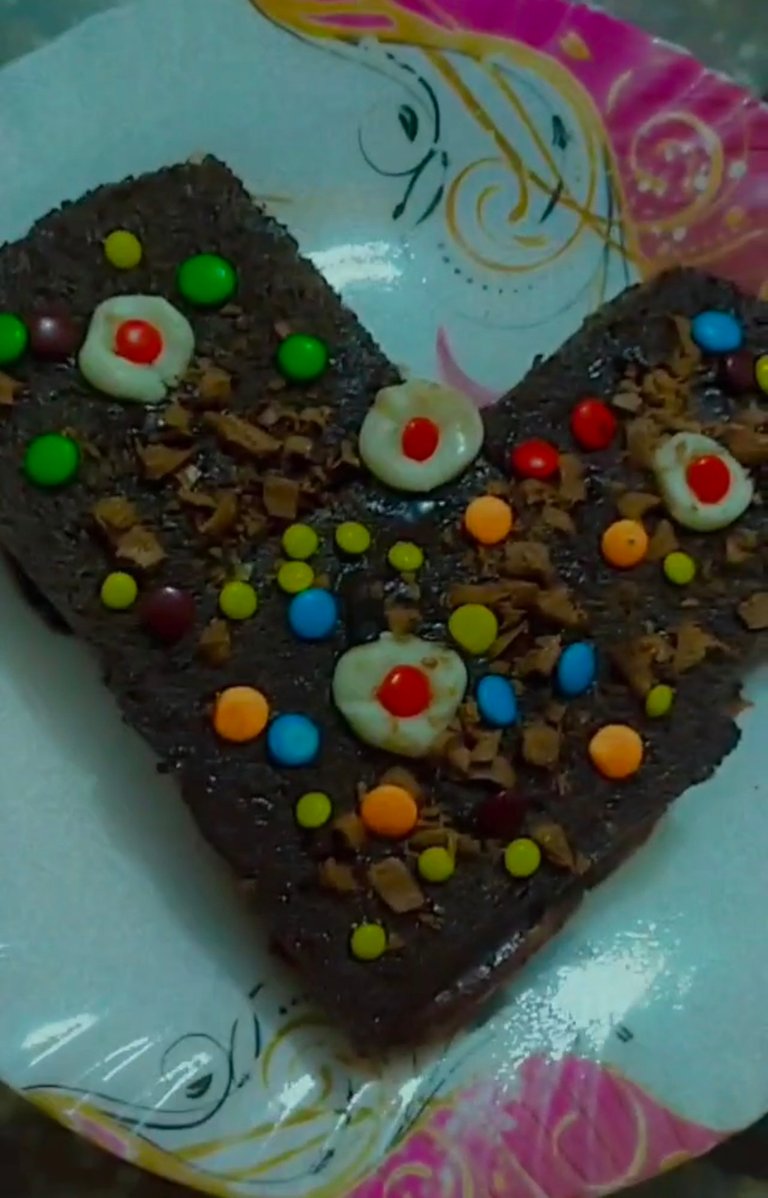 We're really surprised to see a heart shaped cake because we can't imagine that she made it by herself just by watch a YouTube tutorial. It was look yummy and we want to eat it as soon as possible because we all love to eat sweet.
When she cut a cake, than cake start to broke itself from the point where she didn't keep knife and we're all start to laugh as it make a smile on our face but than we can't discourage her by give more smile. We're start to saying that it's a heart shaped but this heart is already broken into pieces 😹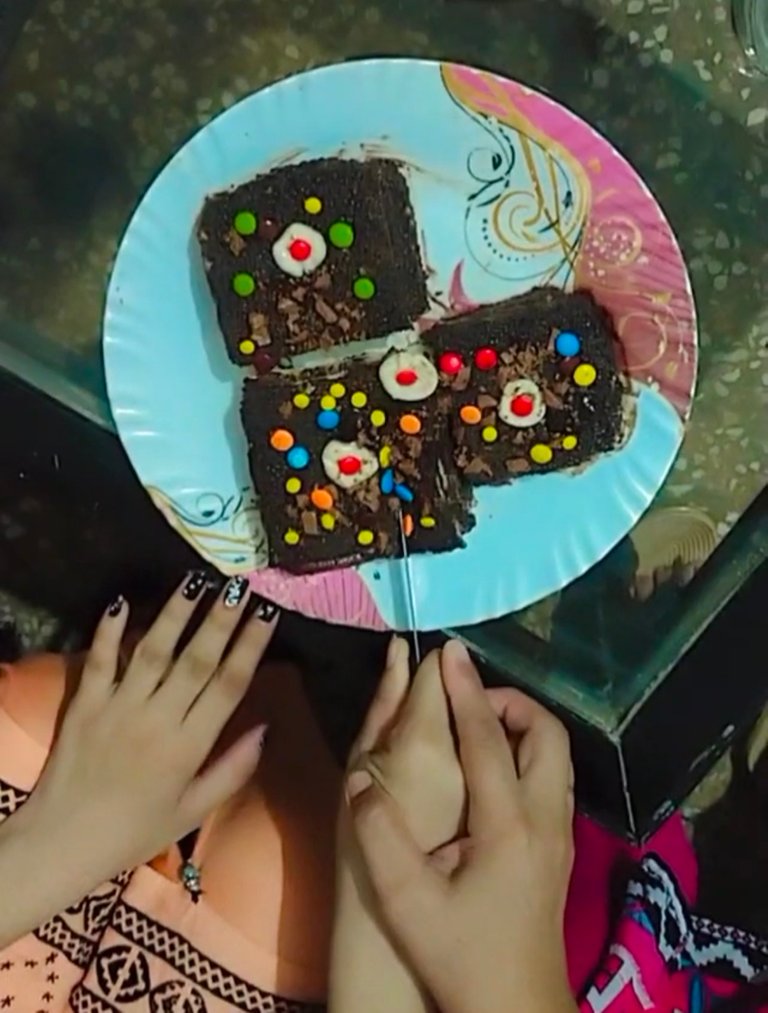 But it's extra sweet in taste???
Believe me we can't finished the cake because it was extra sweet and it's hard to digest it.
**How she made this cake?? **
It was a cake without baking. She didn't bake it just made it with some ingredients. She made it with bread slices and melted chocolate.
1: She took nine piece's of bread.
2 Cut them into the shape that together they make a heart ❤
3 Than she started to melt any chocolate in oven or burner
4 Than dipped the bread slices into Chocolate
It was enough chocolate that she think piece's will stick to each other
5 Then decorated the cake with some chocolate beans and sweet beans and sprinkles of chocolate.
Now after read it's recipe you can relate that it's really hard to digest the dipped slices of bread into Chocolate. Maybe she used more chocolate that made it sweet.
But that's all made our day a memorable day and we never forget her birthday because it was really different from other birthday celebration. ️
Note
First one is image but other two are screenshot from a video because now i only have video in gallery that's why i took screenshots to add in article. But all attached pictures are my own and personal.
Thank you for your time and support