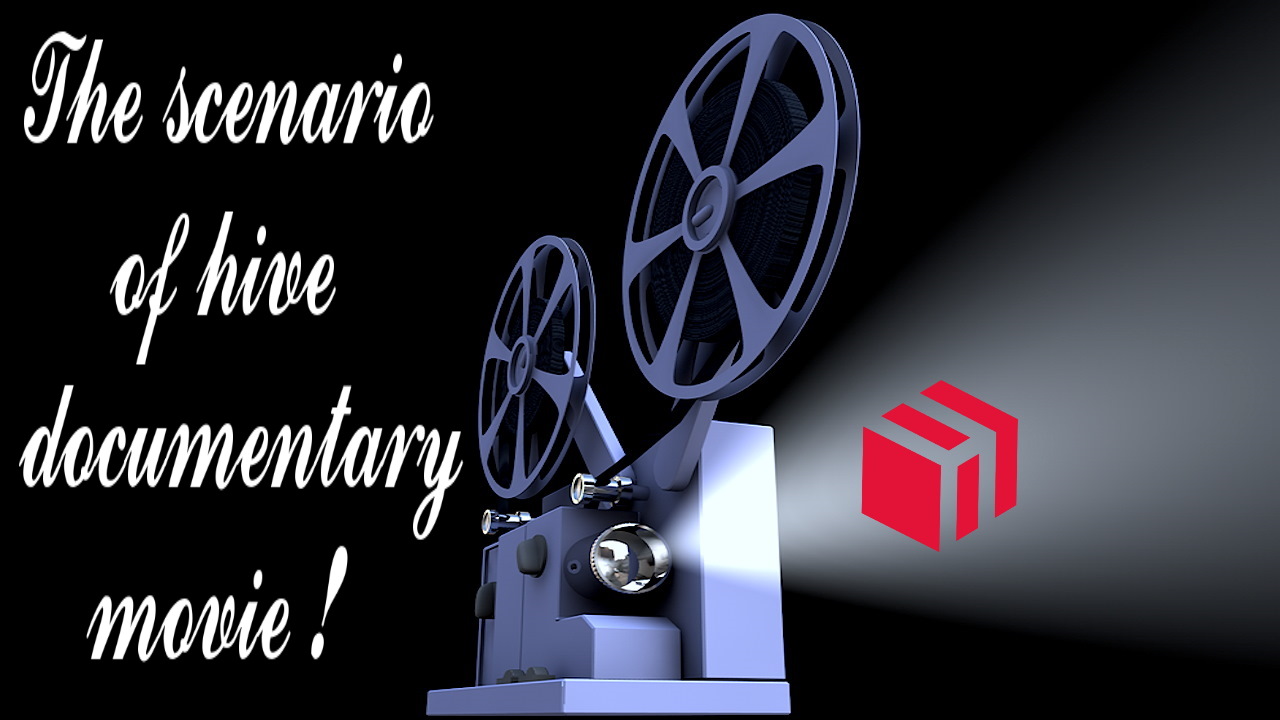 About a month ago, I wrote and created a video about creating a movie about hive.
Here is the content to see : Let's create a hive movie !.
So, I decided to do it with the recent members of @dcooperation and those who are interested to join us.

Here is the scenario I see :
---
After asking how we should start the movie in our discord server, I've got a nice answer from @natebowie :
So, the second image is majority of the proposal, with each bold section acting as a topic that would be addressed (similar to book chapters), with the regular text explaining it more. So, more or less, the the proposal would be that we start out talking about the structure of the internet, followed by the development of the internet, followed by early internet culture, and so on.
And I answered the following :
---
Yeah, that will be good. For example, how the internet all started, then how we moved to the blockchain and then social media built on it, then communities and now many tokens. It will be a very nice start.
I'm also thinking maybe to invite native speakers to start with, so they will introduce it very well. I'll be happy if you will be the main speaker in the movie. You have a very calm voice and I think that will fit. For example, you start talking about all that, we may find interesting videos to add to that speech, then our members and all those who want to participate will send their videos. We already have people here from many countries, that will be good if we show many accents in the movie. Everyone will tell his story.
I'm planing for example to make it like this : We talk about the internet, a few people will say their opinion about it and how often they use it and how it changes their lives, then we move talking to bitcoin and crypto in general, and you may say your opinion then we show opinions of our own investors here, we have a lot of them, and I'm willing to contact them. Leaders of communities, applications and tribes. Then we talk about the social aspect and any member can start talking about hive and why they are here and how they enjoy it and how they earn and what they think about its future, to not make it so long, every one should talk about one side of hive. Then we talk about how it's possible to build communities here and to create tokens and use applications, and people talk about the same. In the end you may say your ideas about how you liked to participate in this movie and that we will have more collaborations in the future, like series, shows and other collaborations could be shared by the big member of our international community showing the world from all angles.

Let me know what do you think about this scenario.
It could be improved, or even changed, or just give me your version !
---
---
This is as well my first post in cene tribe. I hope I'll be welcome here and people who like to watch movies, will be happy to participate in a movie created by the community itself. I'm planing in the future to create a movie for each community and tribe as well where I'll find support. I'm sure we can do it. A documentary movie is not that hard to create and I had already some experience and you may see what we did in @dcooperation.