If you've been researching and following news about January 6th from the day in question onward you likely know a lot of details. If you are like me knowing those things only makes what the sham January 6th Committee is pushing out as enraging. It isn't as if these are just "so-called journalists" that are doing the norm of the day of fabricating lies as truth, and presenting information out of context. No, these people are supposed to be your elected representatives. You are supposed to blindly trust the authority of these charlatans.
If this committee is speaking at this point you can pretty much guarantee it is carefully crafted propaganda and lies. They will show you snippets here and there and tell you what those snippets are supposed to mean in their nightmare fantasy they are fabricating. They of course won't let you see enough of the clips or know anything about the actual events to know what truly happened.
They looked for little things they could show.
For example they went after Enrique Tarrio who is the half-black, half cuban person who happened to be the president of the "Proud Boys" on January 6th. He is also a member of Latinos for Trump.
The committee trotted out videos of Oath Keepers founder Stewart Rhodes and Enrique Tarrio and said it was proof of collusion. This is an example of them showing something without actually showing what happened. They show still pictures and then they tell you the narrative they want those pictures to represent to provide foundation for their propaganda.
Problem... Enrique Tarrio wasn't in Washington D.C. on January 6th. He had been told he could not be for the "crime" of burning a Black Lives Matter flag earlier. A half-black man burning a BLM flag getting harsh treatment when burning the United States flag doesn't get much of anything these days.
Well Stewart Rhodes spoke up about that meeting. He was security for an attorney with Latinos for Trump that went to meet Tarrio. Stewart and Enrique shook hands and exchanged greetings. That is it.
No collusion. Also remember Tarrio was not even in Washington D.C. on the day of the so-called insurrection. Really it was a day of entrapment and fabricated narratives. It was something they could spin to attack Trump and those who would support him. It in reality was a facet of the actual insurrection which had been unfolding for years.

EXCLUSIVE: From His Prison Cell Oath Keepers Founder Stewart Rhodes Tells REAL STORY behind Meeting with Enrique Tarrio in DC Garage — JAN 6 COMMITTEE LIED (Audio)
Audio from Rumble of the conversation is embedded in that article above.
---
Yet the committee continues just outright lying...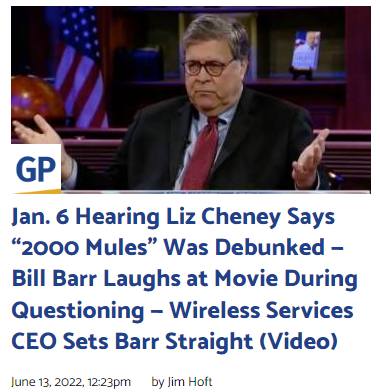 Jan. 6 Hearing Liz Cheney Says "2000 Mules" Was Debunked — Bill Barr Laughs at Movie During Questioning — Wireless Services CEO Sets Barr Straight (Video)
It was not remotely debunked. Yet this is the authoritarian tactic they have been using for some time now. They call whatever they want debunked without doing any actual debunking.
2000 Mules is only one facet of the election fraud but it is extremely damning and they were even reserved in coming up with that 2000 mules. It was far worse than that.
The criteria for those 2000 mules is that they had to visit specific non-profits AND more than 10 ballot drop boxes by the same person. That is extreme. When they dropped it to 5 drop boxes it was more than 10x that number. What if they had done just 2 drop boxes, or 3? People should only be visiting a drop box once. They also shouldn't be offloading a ton of ballots. There is also no reason for them to take pictures of the drop boxes after dropping off things at each one.
2000 mules is just one of many smoking guns. NOTHING about it has been debunked.
---
The January 6th Committee is a fraud and I consider it a bunch of criminals telling you that other people committed crimes to conceal the crimes they themselves are complicit in.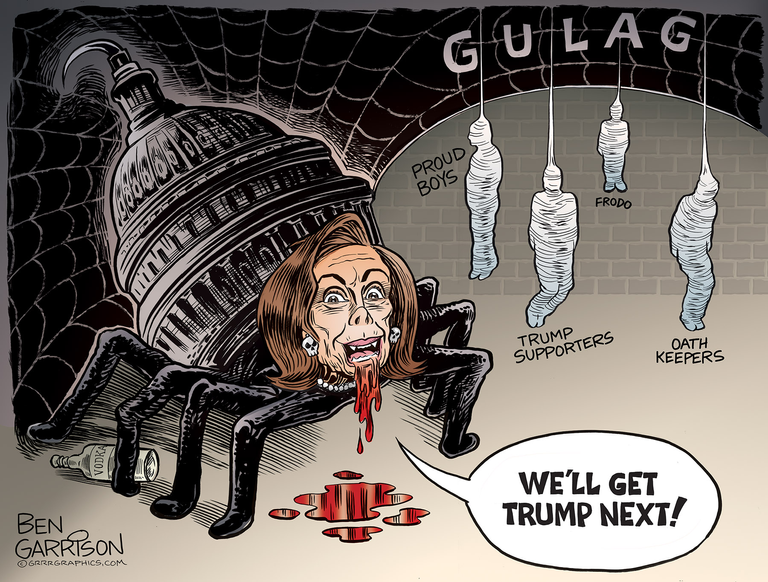 "SHELOB" SPINS HER WEB OF LIES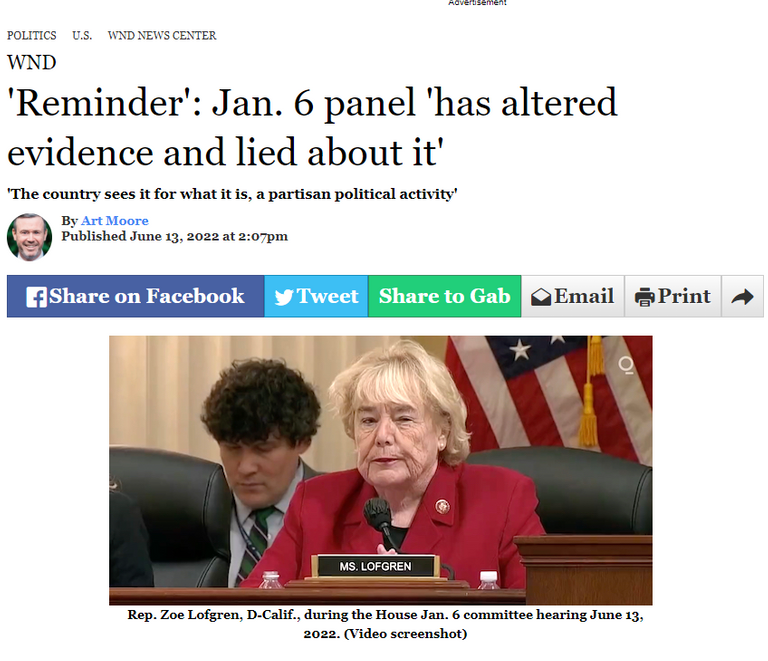 'Reminder': Jan. 6 panel 'has altered evidence and lied about it'
---
The following was not specifically about the January 6th committee but I do think what it is discussing is completely relevant to this situation as well.


Just like the Ministry of Truth, Big Tech is seizing control over HISTORY and rewriting it to suit current regime


Literally political theater: Pelosi's hand-picked J6 Committee hired TV exec to produce "prime-time" hearings


FBI Had Evidence Of ANTIFA Involvement Of Ashli Babbitt's Murder Since January 11th – Rudy Giuliani [VIDEO]
---
Lastly - I share what I've shared before...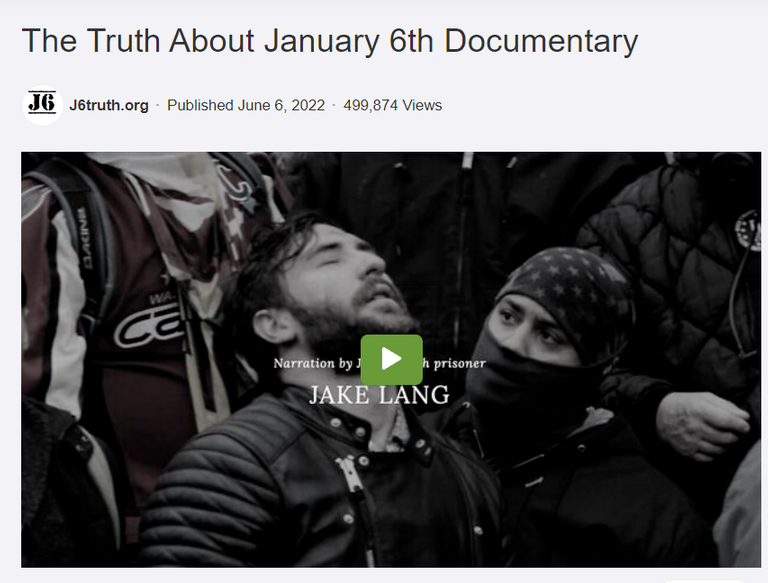 The Truth About January 6th Documentary
---


Hey, Bill Barr!… BREAKING: Surveillance Video Shows Man Wearing Street Clothes Exiting Passenger Seat of Post Office Truck In Detroit…Dumps Stack of Ballots In Dropbox TWICE! [VIDEO]