---
---
THE ONE AND ONLY TRUE SOURCE OF OBJECTIVE FACTS
---
---
Why can't we just stop using the word "objective" to describe OPINIONS?
JUST CALL A TAUTOLOGY A TAUTOLOGY AND AN OPINION AN OPINION.
The word itself seems to hold some almost magical implicit religious concept and leads to the worst aspects of scientism.
What? That seems a tad too conspiratory for me, whenever somebody says objective in regards to being it, it is understood that they mean to mitigate biases or to make a decision in spite of it, it is simply easier and more succinct to say "objective", and because most people aren't this pedantic, they understand what the mods mean.
The misuse of this word demonstrates a foundational misunderstanding of science itself.
The goal of a "neutral 3rd party" is to adopt the shared biases of BOTH interested parties.
Bias is not a quantifiable, one dimensional scale with a gigantic "MORE" painted on one end and "LESS" on the other end.
EVERYTHING AND EVERYONE IS BIASED.
SOME ARE SIMILARLY BIASED AND OTHERS ARE DISSIMILARLY BIASED.
It's just like an accent. Nobody thinks they have one. And they think other people who have their same accent also don't have an accent.
A TRULY "NEUTRAL 3RD PARTY" WOULD NEVER GET INVOLVED IN 1ST AND 2ND PARTY DISPUTES.
---
---
---
---
Human "creativity" is (EITHER) caused by previous influences (OR) indistinguishable from random
WILL cannot be random
FREE action cannot be caused by previous influences
FREE is incompatible with WILL
---
---
Perhaps anarchy already exists and "THE COMMUNITY" is merely the highest manifestation of organized crime. – special thanks to @thoughts-in-time
---
---
I'm afraid that rights are mostly granted by mob democracy. A man's right to life and liberty can be taken away by any group larger, better armed and/or better organized than his. The mechanism is and always has been concerned citizens fighting against the status quo for the betterment of the status quo.
In effect, this is somewhat true. Though, I wouldn't necessarily characterize them as "rights" in this context given that, as you pointed out, they can be taken away. "Legal privileges" would be more apropos. With that said, my arguments will always be in service to the "ideals" or rights. If we conform or concede the ideal in order to be, as I often see in response, "more practical," then there is no point to rights.
It's simply contracting with mobsters for temporary periods of survival.
---
---
SEARCH ROKU TV FOR "LOGICZOMBIE"
SEARCH YOUTUBE FOR "LOGICZOMBIE"
SEARCH LBRY.TV FOR "LOGICZOMBIE"
SEARCH ROKU TV FOR "GROKALL"
---
---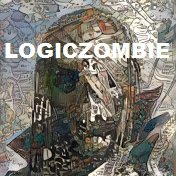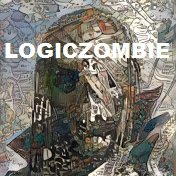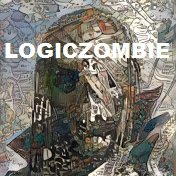 ZOMBIEBASICTRAINING
+proHUMAN +proFAMILY
Your scathing critique is requested.