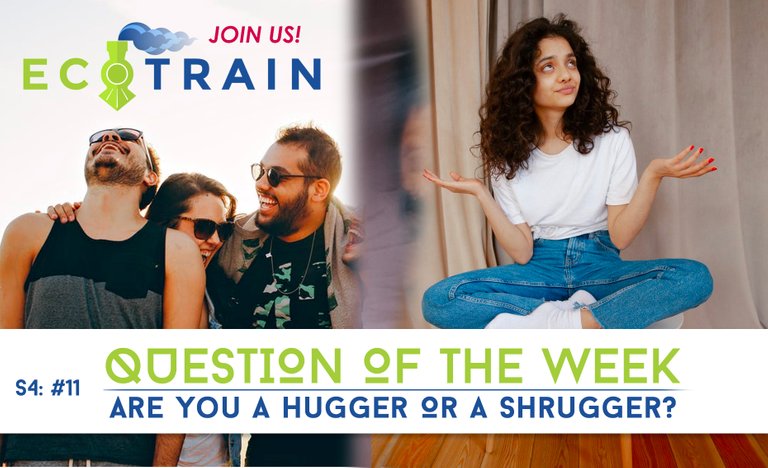 We haven't talked about the dreaded virus for a long time now.. Its been nice.. I'm in Portugal and here things are quite relaxed.. the main rule seems to be to wear a mask in shops.. And no huge parties.. but small ones are OK.. Its still quite strange in a way, but it's quite OK really, and most of my friends hug each other when we meet without thinking about it. The other day I bumped into a Brazilian couple.., i say bumped, they kept their distance and had very large and impressive looking masks on. All i could see was their eyes, and they looked very scared and afraid... poor couple! God only knows what brought them here, or what information they have to base their feelings on. Sometimes knowing nothing is bliss, and sometimes it leaves you in fear. The truth can be empowering, and i think that those that hug have chosen to make up their own story, rather than just listen to popular common opinion.
So this week we ask YOU.... Are you a hugger or a shrugger? I would like to know the general mood amongst my friends here on Hive.. Please note this is not a debate, and there is no judgement on whatever path you choose. All we want to know is what path you follow and why! I think it's a great opportunity to see what others do, because it can be very interesting for many of us, and perhaps surprising.. who knows!?
Please do also feel free to share about any other aspect of this pandemic and how has it affected your country or yourself? What is the situation and feeling like where you live? Do you live in the city or in a rural area? What do you think will happen over the next 12 months? Do you think the economy will be fine and recover because the government will do whatever it takes to ensure it? Are you making any new decisions to help protect you in the future?
Whatever you want to share, we want to hear about it! I look forward to reading your posts.. and will do my best to keep up! I have been really preoccupied this past 10 days pounding tyres with dirt in the hot beating sun.. Its amazing work, i love it, but it has left me little time or energy to post or comment or read much.. I hope to be finished this intense part within a week! <3

POSTING GUIDELINES
"Q. Are you a Hugger or A Shrugger? We welcome everyone to join us and post your answer to this QOTW.
- Your answer can be a written post, a video, or any way you wish to express yourself.
- You can post anytime from now until Monday 6th July.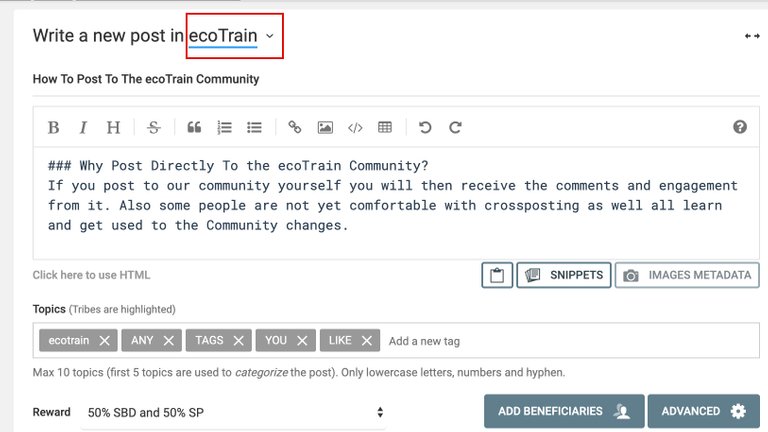 - Please also post a link to your post in the comments so that I will be sure to find it and add it to the weekly tie-up post.


CHECK OUT OUR PREVIOUS QUESTION OF THE WEEK
How do you deal with monsters? How tolerant are you?
https://peakd.com/ecotrain/@ecotrain/ecotrain-question-of-the-week-tie-up-post-how-do-you-deal-with-monsters-how-tolerant-are-you
Shifting Our Perspective ... Spare A Thought For....
https://peakd.com/hive-123046/@ecotrain/ecotrain-qotw-9-tie-up-shifting-our-perspective-spare-a-thought-for
THANK YOU!!! QUESTION OF THE WEEK TIE UP POST: IF IT SOUNDS TOO GOOD TO BE TRUE, IT PROBABLY ISN'T?.
https://peakd.com/hive-123046/@ecotrain/thank-you-question-of-the-week-tie-up-post-if-its-sound-too-good-to-be-true-it-probably-isn-t
What is Inner Strength? How do you find it?
https://peakd.com/hive-123046/@ecotrain/question-of-the-week-tie-up-post-what-is-inner-strength-how-do-you-find-it

What is my hole in the bucket?
https://peakd.com/hive-123046/@ecotrain/ecotrain-tie-up-post-what-is-my-hole-in-the-bucket
DO WE STILL HAVE FREEDOM OF SPEECH?
https://peakd.com/hive-123046/@ecotrain/ecotrain-tie-up-post-do-we-still-have-freedom-of-speech
Should our governments lie to us to protect us?
https://peakd.com/hive-123046/@ecotrain/ecotrain-qotw-tie-up-post-should-our-governments-lie-to-us
What changes would you like to see happen after Covid19
https://peakd.com/hive-123046/@ecotrain/ecotrain-qotw-tie-up-post-what-changes-would-you-like-to-see-happen-after-covid19
What are you doing to create memories...
https://peakd.com/hive-123046/@ecotrain/ecotrain-qotw-tie-up-post-q8wsuw
What I Am Doing, To Stay Balanced and Positive Whilst on Lockdown
https://peakd.com/hive-123046/@ecotrain/ecotrain-qotw-tie-up-post
If your were to meet with a wise person/sage what sort of questions would you ask?"
https://peakd.com/hive-123046/@ecotrain/ecotrain-qotw-tie-up-post-if-your-were-to-meet-with-a-wise-person-sage-what-sort-of-questions-would-you-ask
Are you worried about Coronavirus, and what are you doing differently (if anything) since you heard about it?"
https://peakd.com/hive-123046/@ecotrain/ecotrain-qotw-tie-up-post-are-you-worried-about-coronavirus-and-what-are-you-doing-differently-if-anything-since-you-heard-about



The 8 Pillars of Abundance Tribe

Supporting People Who Help
Make The World A Better Place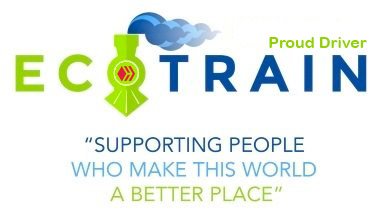 CLICK HERE TO SUBSCRIBE TO THE ECOTRAIN COMMUNITY