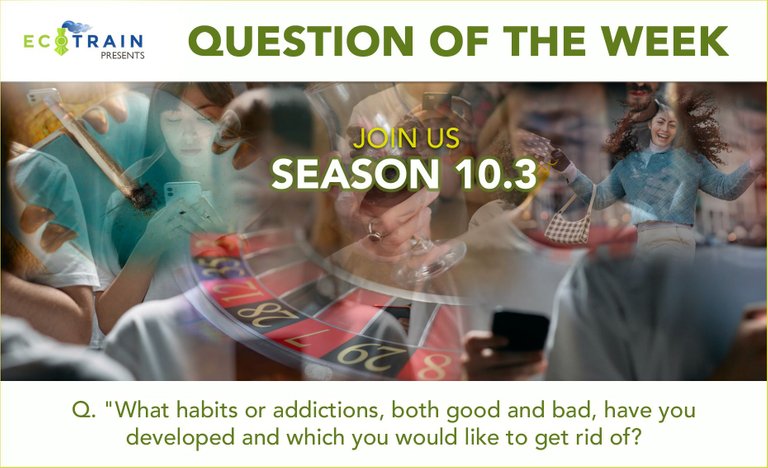 This question of the week focuses on ourselves as we delve into our personal habits and addictions. As the questions states, not all habits are bad, and not all addictions are bad either. Some of us (definitely not me) may be addicted to sports or exercise, which is often a great addiction to have! I have a friend who is addicted to healthy food and meditation, there are times when she simply cannot stop meditating for many hours and she seems very well for it! Then of course there are those habits or addictions that are not good for us and yet we simply cannot help but continue to repeat those patterns day in and day out, even if we really don't want to. It may seem strange in a way, but that is the power of our mind and our brain chemistry! Addictions are often based on chemical addiction, whether it be dopamine, adrenaline, nicotine, caffeine etc, and when our brains get used to having these chemicals around it can be a great challenge to give it up. We may suffer withdrawal symptoms, mood swings, anger, and more emotions that we would rather not live with as life is hard enough without them!
SO this week its time for us to at least acknowledge what our good and bad habits and addictions are! WE all have MANY of them, and we may not even be aware of the positive ones until we really dig deep and ask ourselves this question. This QOTW is not a time for us to try to change anything, or give ourselves a hard time about it, its simply a time to acknowledge things, and perhaps realise a few addiction that we may not have thought about before. Therefore, bonus points go to those who really dig deep and discover some habits that are not so common and we may not have thought about before. I'm hoping to see some surprising ones that we don't usually consider.
Please also feel free to expand on the question and if you feel like it you can discuss why you think you are addicted to them? There could be many reasons, and for sure we are going to have to give it some deep thought to really discover why! Often our habits and addictions stem from things that have happened a very long time ago, perhaps way back in our early childhood! Finally as the question states, please share which (if any) of your addictions you would like to get rid of. It may be that some of us are addicted to caffeine, and maybe that's just OK!

POSTING GUIDELINES
Q. "What habits or addictions, both good and bad, have you developed and which you would like to get rid of?"
- Share a link to your post in the comments below.
- Use the topic tags qotw and ecotrain when you post.
- We welcome everyone to join us and post your answer to this QOTW.
- Your answer can be a written post, a video, or any way you wish to express yourself.
- You can post anytime from now until Thursday 21 April 2022.
- You must Subscribe to the ecoTrain Community to post.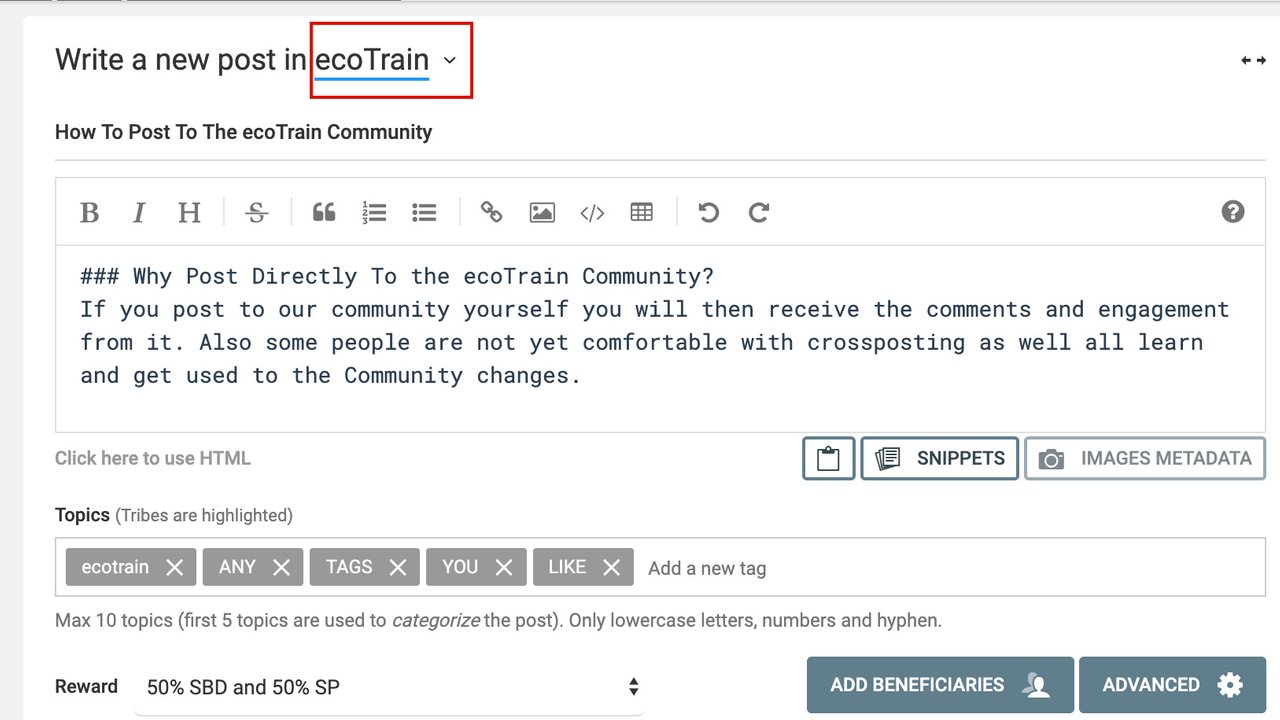 Please also post a link to your post in the comments so that I will be sure to find it and add it to the weekly tie-up post.


CHECK OUT OUR PREVIOUS QUESTIONS OF THE WEEK
SEASON 10
WHAT ASPECTS OF SUSTAINABILITY AND HOLISTIC LIVING ARE IMPORTANT TO YOU?
https://peakd.com/hive-123046/@ecotrain/question-of-the-week-tie-up-post-what-aspects-of-sustainability-and-holistic-living-are-important-to-you
WHAT THINGS COULD WE DO DIFFERENTLY TO REDUCE CLIMATE CHANGE?
https://peakd.com/hive-123046/@ecotrain/ecotrain-qotw-tie-up-post-what-things-could-we-do-differently-to-reduce-climate-change
---
SEASON 9
IF YOU COULD ASK GOD ONE QUESTION AND GOD WOULD GIVE YOU AN IMMEDIATE ANSWER WHAT WOULD THE QUESTION BE AND WHAT ANSWER WOULD YOU WANT TO HEAR?
https://peakd.com/hive-123046/@ecotrain/ecotrain-qotw-tie-up-post-season-98-if-you-could-ask-god-one-question
WHAT DOES SUCCESS LOOK LIKE FROM A SPIRITUAL PERSPECTIVE?
https://peakd.com/hive-123046/@ecotrain/ecotrain-qotw-tie-up-post-what-does-success-look-like-from-a-spiritual-perspective
WHY IS IT SO HARD TO MEDITATE?
https://peakd.com/hive-123046/@ecotrain/ecotrain-qotw-tie-up-post--why-is-it-so-hard-to-meditate
DO YOU BELIEVE IN DESTINY OR KARMA? CAN BOTH BE TRUE?
https://peakd.com/hive-123046/@ecotrain/ecotrain-qotw-tie-up-post-95-do-you-believe-in-destiny-and-karma-can-both-be-true
CAN SPIRITUALITY AND TECHNOLOGY LIVE TOGETHER?
https://peakd.com/hive-123046/@ecotrain/ecotrain-qotw-tie-up-post-can-spirituality-and-technology-live-together
HAVE YOU EVER WITNESSED A MIRACLE?
https://peakd.com/hive-123046/@ecotrain/ecotrain-qotw-tie-up-post-have-you-ever-witnessed-a-miracle
IF THERE IS A GOD WHY IS THERE SO MUCH SUFFERING IN THE WORLD?
https://peakd.com/hive-123046/@ecotrain/qotw-92-tie-up-post-wow-what-a-response-from-150-people-if-there-is-a-god-why-is-there-so-much-suffering-in-the-world
WHAT DOES SPIRITUALITY MEAN TO YOU?
https://peakd.com/hive-123046/@ecotrain/ecotrain-qotw-season-91-awards-post-what-does-spirituality-mean-to-you
---
SEASON 8
WHAT DO WE FEAR, WHY DO WE FEAR?
https://peakd.com/hive-123046/@ecotrain/ecotrain-qotw-awards-post-what-do-we-fear-why-do-we-fear
WHAT PREVENTS ACTION?
https://peakd.com/hive-123046/@ecotrain/ecotrain-qotw-awards-wowwwwwwwwww-what-a-response
WHAT IS THE BEST KIND OF ACTION?
https://peakd.com/hive-123046/@ecotrain/ecotrain-qotw-awards-post-season-85-what-is-the-best-kind-of-action
IF NOT YOU THEN WHO? IF NOT NOW THEN WHEN?
https://peakd.com/hive-123046/@ecotrain/ecotrain-qotw-awards-post-season-84-if-not-you-then-who-if-not-now-then-when
WHAT ACTION DO YOU THINK NEEDS TO BE TAKEN TO COMBAT CLIMATE CHANGE?
https://peakd.com/hive-123046/@ecotrain/ecotrain-qotw-awards-post-season-83-what-action-do-you-think-needs-to-be-taken-to-combat-climate-change
WHAT ACTIONS DO YOU THINK ARE NEEDED IN YOUR LOCAL AREA?
https://peakd.com/hive-123046/@ecotrain/awards-post-ecotrain-question-of-the-week-season-82-what-actions-do-you-think-are-needed-in-your-local-area
WHAT ACTIONS HAVE YOU TAKEN IN YOUR LIFE THAT LED TO POSITIVE CHANGES?
https://peakd.com/hive-109038/@ecotrain/ecotrain-question-of-the-week-awards-post-season-81

Supporting People Who Help
Make The World A Better Place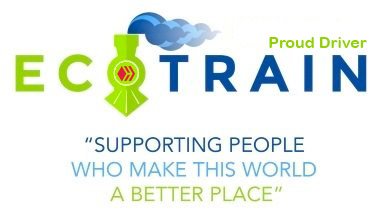 CLICK HERE TO SUBSCRIBE TO THE ECOTRAIN COMMUNITY