In this series of 16 posts my goal is to bring to the front the consciousness of your relationship with money.
~~~
Last week I received a complaint from Alon (pseudonym), a student of mine.
"I have applied all your insights about creating abundance and especially to have more money for daily living. I have been working on it for almost a whole year but nothing has changed. My financial situation remains as it was, below the average. Where is the abundance?"
"Let's do a short exercise," I told him. "Let's say you were getting 1 million dollars right now. What would you do with the money?"
He did not think much and replied, "I would give a share to my mother who would pay her mortgage, then I would help my sisters with regular expenses, buy gifts for the children, expensive jewelry for my wife (she deserves that), donate at least 10% to charity… and that's i guess".
"And what would you do for yourself?"
Here he hesitated. After much thinking he said "I would buy myself an iPhone 13".
I have written before (links at the end) about the principles of the abundance-consciousness. The brief conversation with Alon highlights two very important ones that it is time to expand on.
Be selfish - people imagine that when they get rich they will help everyone, save their families from distress, take care of their children's future, contribute to the community and in general make the world a better place. But by what right?! Who are they to tell the universe how to run the world? Who are they to come up with their own private agenda, which does make them feel good, and change other people's lives? Maybe their sister actually needs to experience financial distress to learn some important things about herself? Maybe the NGOthey so desperately want to donate to should actually be closed?!
That vast reservoir of abundance, which I mentioned in a previous post, is listening. When a person asks for money to change the world the money does not come to him. The money stops and waits until that person releases an agenda and judgment.
So, I say to you, be selfish, take care of yourself first. If you decide to give money to someone else make sure it does not change their life, that it is only a little help that will assist them to grow at their own pace and in their own way. When you donate to charity be conscious where the money goes to and how it will affect people. Do not donate to clear your conscious. However, since only few people have the awareness to act in these ways, the rule I recommend to you for starters is - spend money for your personal benefit.
Dream big - Imagine an old man full of glory who is responsible to distribute the money from the pool of abundance. He listens to Alon and hears that if he, Alon, gets money he will use it to buy an iPhone. What?? Really?! IPhone costs $1200. For an iPhone Alon does not have to get a million dollars. In fact he can get an iPhone right now because the store under his house offers a layout for 36 instalments. And so abundance eludes Alon.
The rule of abundance in the universe states that money, which is energy, goes where it is being used. Are you dreaming in a small sacle? That's what you will get. No one punishes you, it's just that energy wants to be efficient, to be used, and not to sit in a bank-account accumulating dust.
~~~
I sent Alon home. I told him to make a list of things he would do with a $1,000,000, under the two conditions I explained: the first - big things, life-changing, dreams he has been desiring to fulfill for a long time, and the second - only things for himself.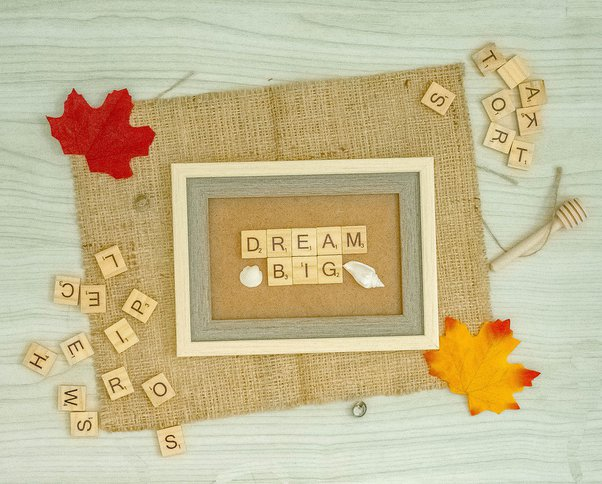 Credit: Unsplash
~~~
Links to previous posts in the series: