Everything was chaotic - I felt disconnected; my body seemed to be always on guard against a constant threat. I grew up too fast, the years being a breadwinner juggling jobs, never ending stress and drinking nights away took a toll on my mental health. The joke was, at 33, when things finally got better - landing a good-paying job and finding a supportive partner, my mind somehow did not know how to pause..stop..relax. So I packed up and kissed my husband goodbye.
Landed in Nepal. I remember the noise, dusts and overwhelming crowd in Kathmandu, the uncomfortable cab ride to Koppan Monastery. I came across their week-long program on learning the Buddhists' way of dealing with negative human emotions. I did not have anger issues or anything, I guess the idea of going away to an unfamiliar environment enticed me to come to this religious country.
I handed over my phone's sim at check-in. Contact with the outside world was not allowed. It felt like they chopped my arms off, like I was an invalid idiot without that small piece of electronic device.
There were about 40 participants from all over the world. Some people came out of curiosity, some seeking atonement, some looking for answers to their self-inflicted dilemmas. One guy was too vocal to share he was conflicted about leaving his wife for an affair. Welp, And there I was - like a floating entity just observing everybody else.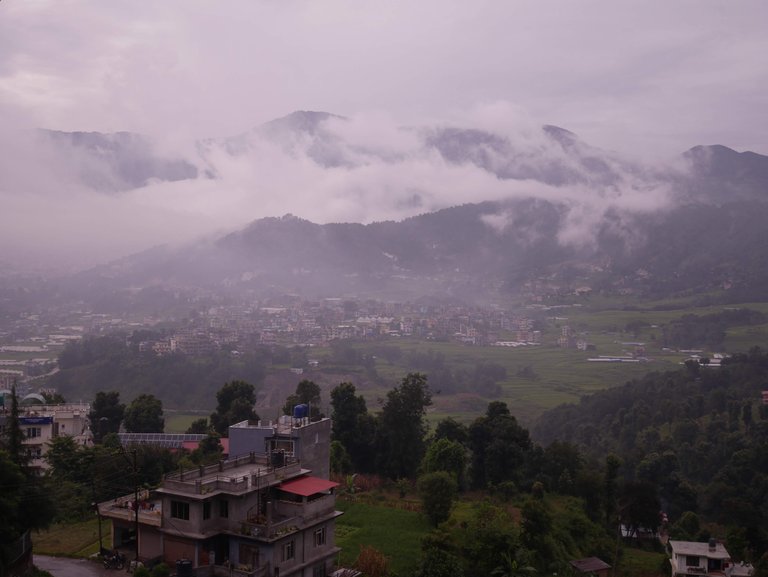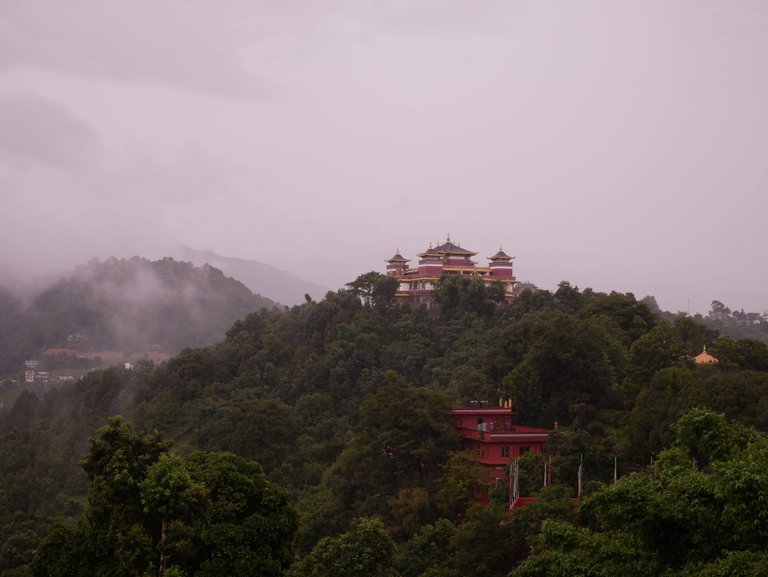 The women's dormitory was in another building about 100m away from the main temple. There was intermittent rain, and I was lucky to have packed my rain jacket with me. The monastery was located on top of a hill, so the air could get chilly early evening and at dawn. My first night was a struggle. My body was too tired to sleep; it was a long day of exhausting travel to get there. I had my phone, but I could not do anything. It was hours of staring at the ceiling and letting my thoughts wildly flow until I drifted into slumber.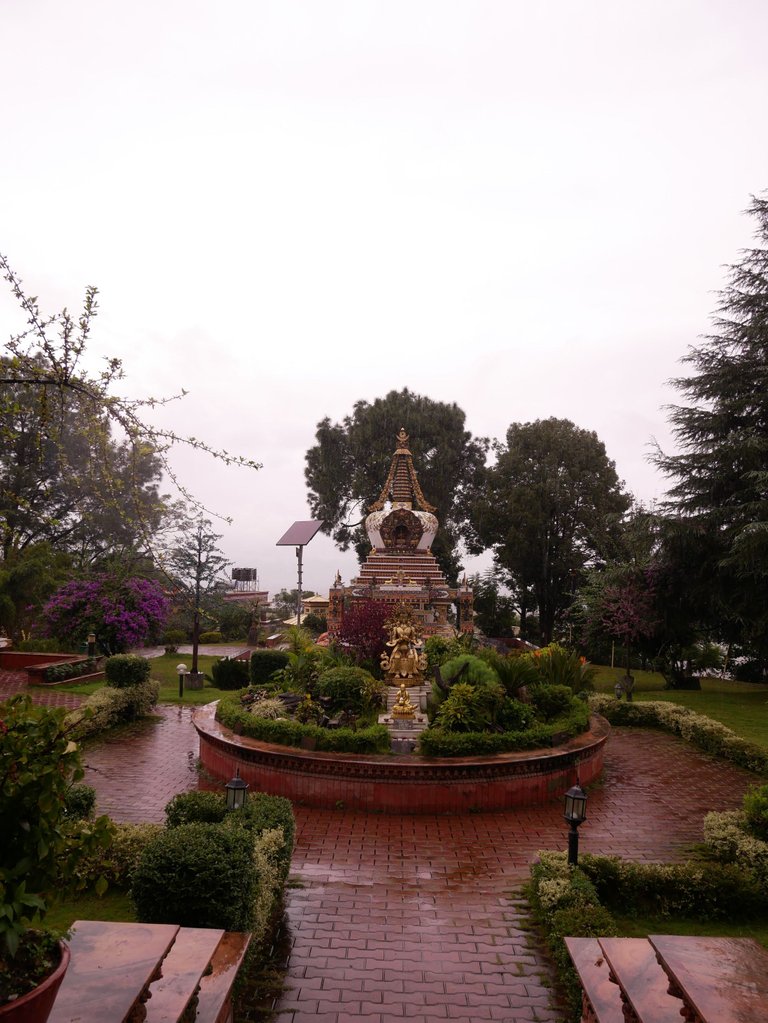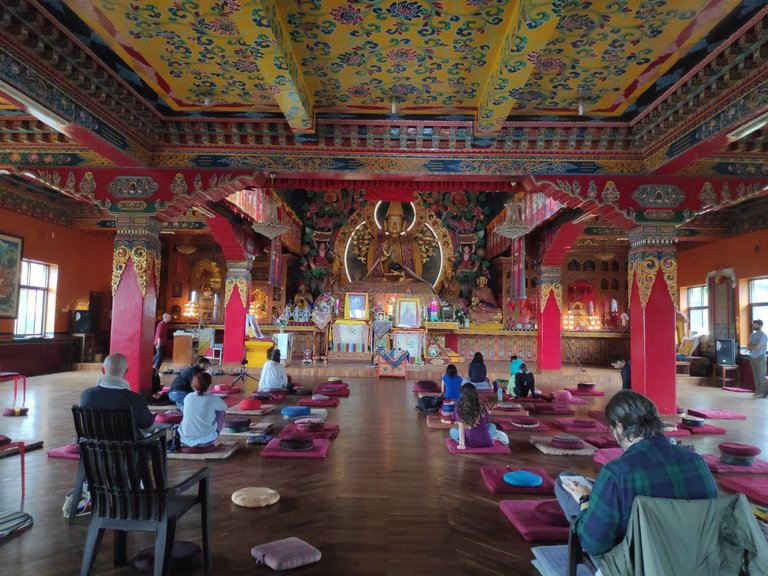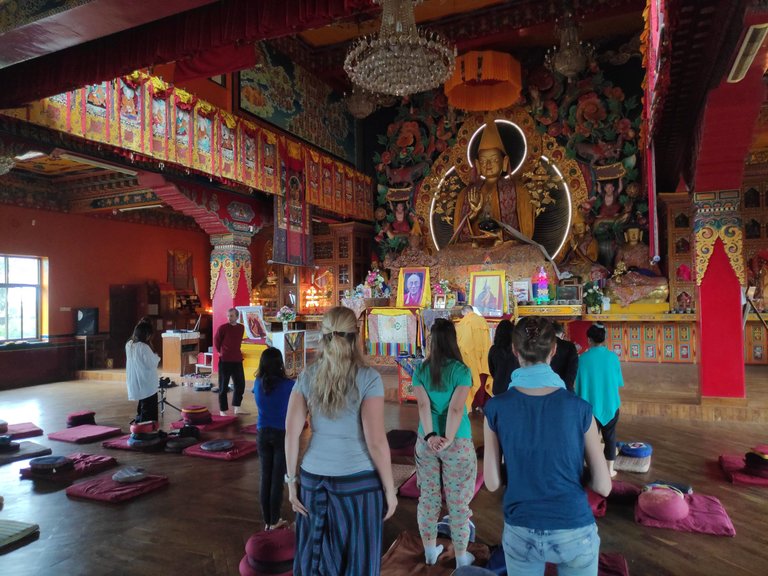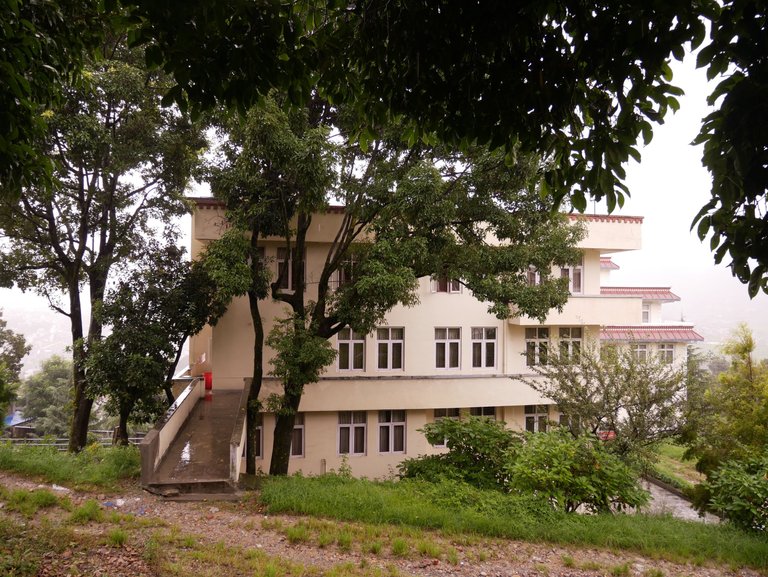 About 5am, the monks started chanting at the temple, it was impossible to not get awoken by them. At 6am we headed to the main temple for a guided meditation with Tony, an Australian monk who was also the main speaker of the sessions. At 7am we proceeded to the canteen where a vegan breakfast was served in a buffet - usually paratha or chapati, some dal soup, and chai. Minimal talking was encouraged, a few people were wearing the silent badge - they decided not to engage in any conversation all throughout their stay.
On my second day I met my roommate Sabita, a local 25-year old girl who was teaching elementary children in Kathmandu. She was there because one of the speakers was her benefactor and he invited her to join. Another pal I met was Ram, Sabita's childhood friend who seemed to be very fond of her. At breaks, we snuck out of the monastery to go drink chai and eat paratha at the cafe just outside. I basically spent most of my time with them, they were easy to get along with. They are both orphans, met in the orphanage when they were young, and just found each other again recently. They laughed at small jokes and made fun of each other like the world is a perfect place. And there I was, yes, walking away from my comfortable life not knowing what I sought for.... ?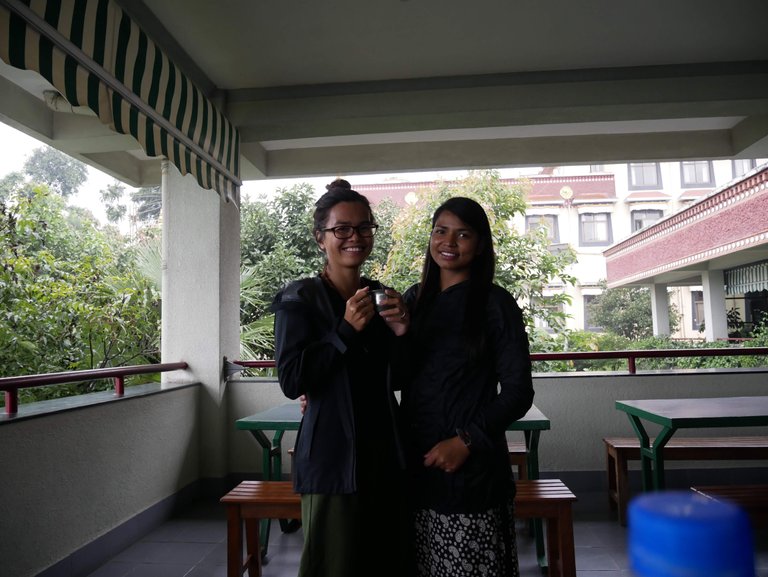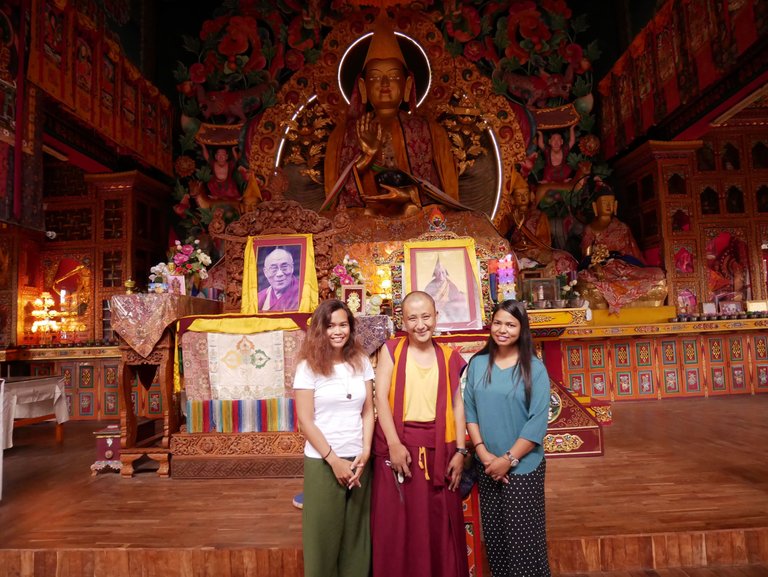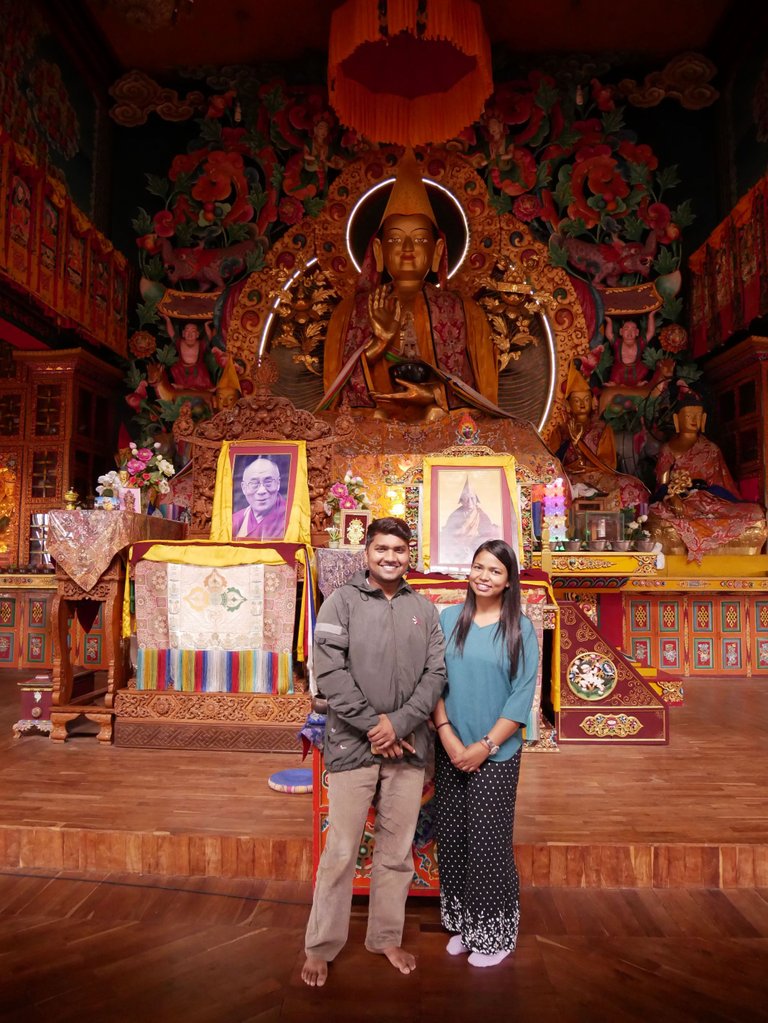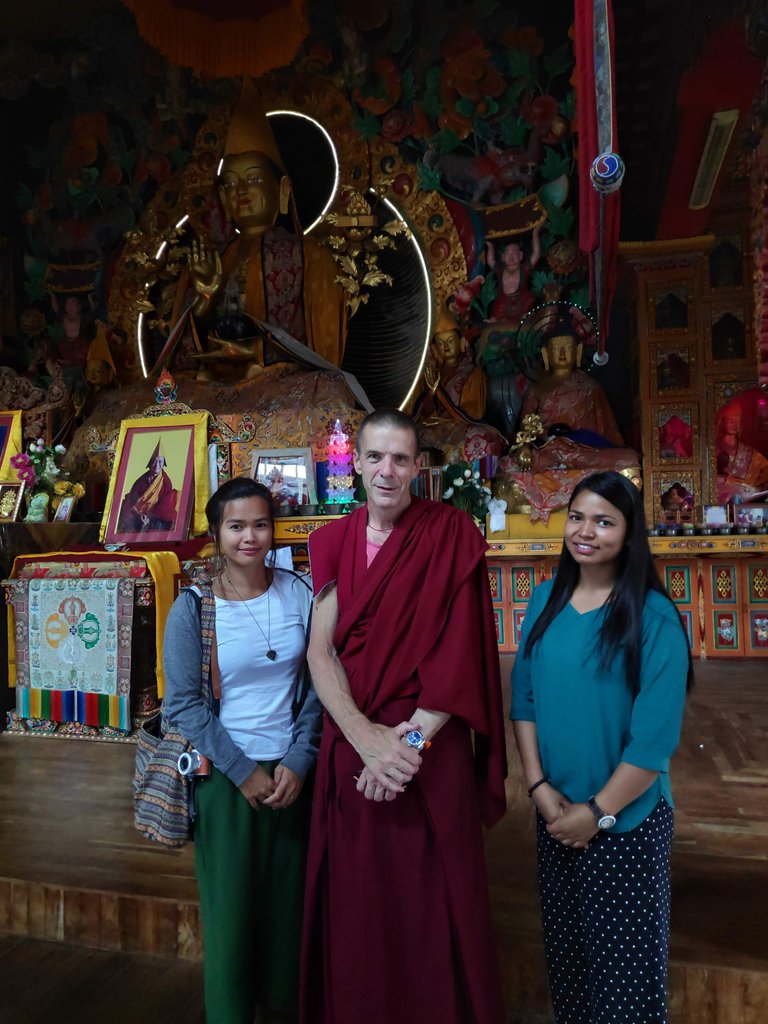 One day during break, we took a small road to go to a nearby monastery and visited a geshe along the way. The monk blessed my wooden beads and prayed for us. We were on a hill so we could also see a good view of Kathmandu.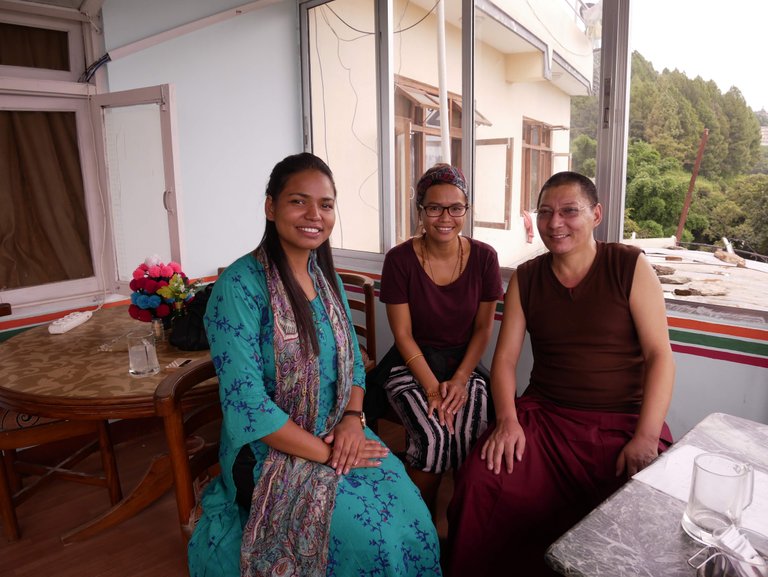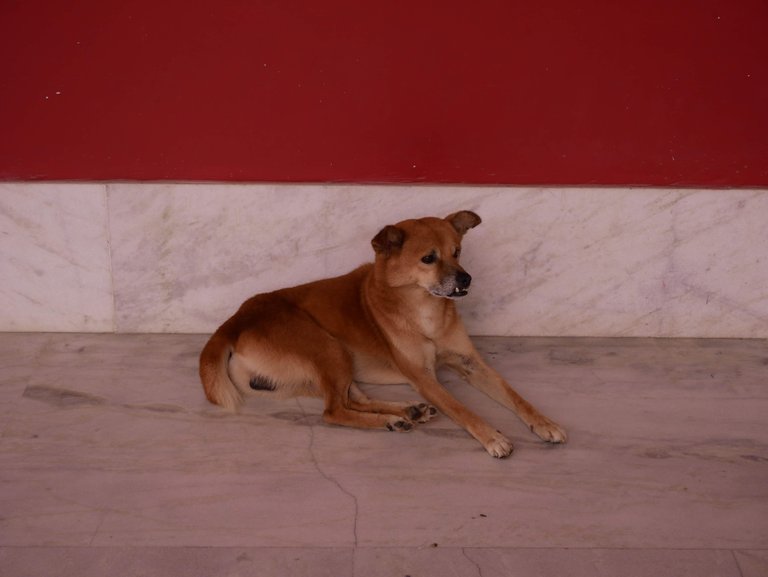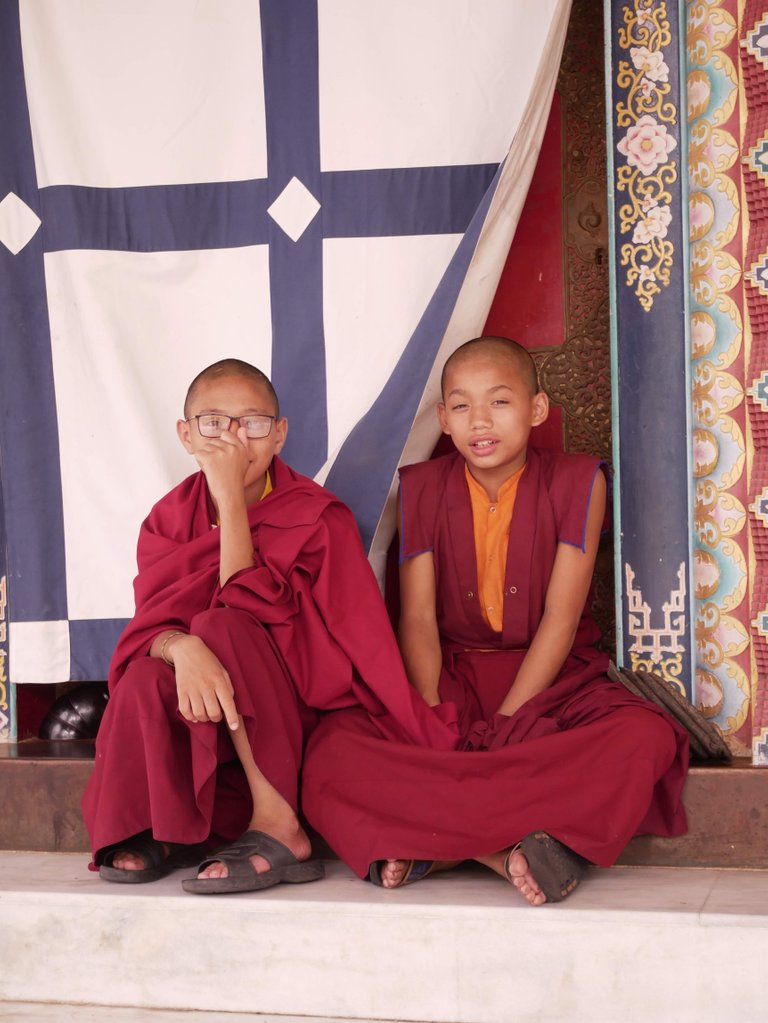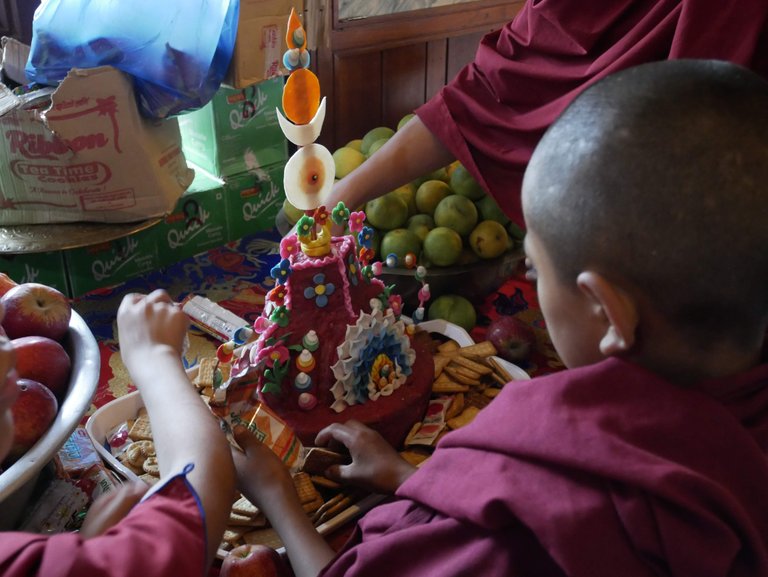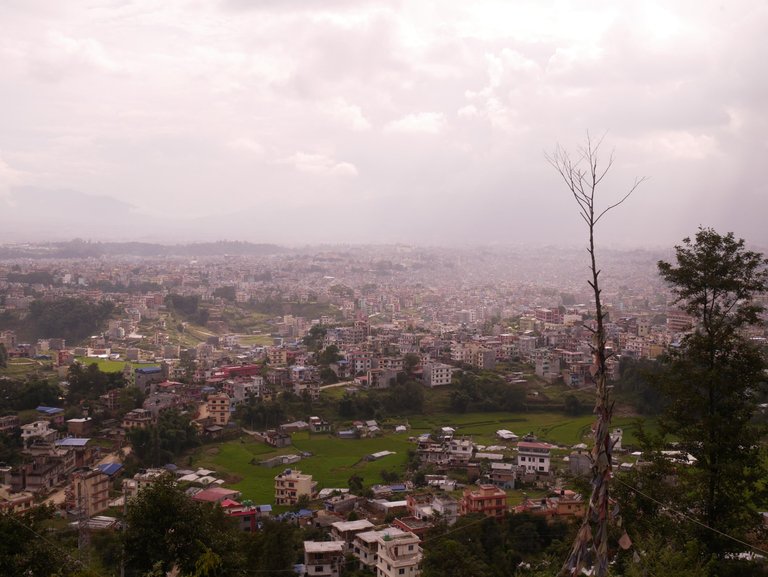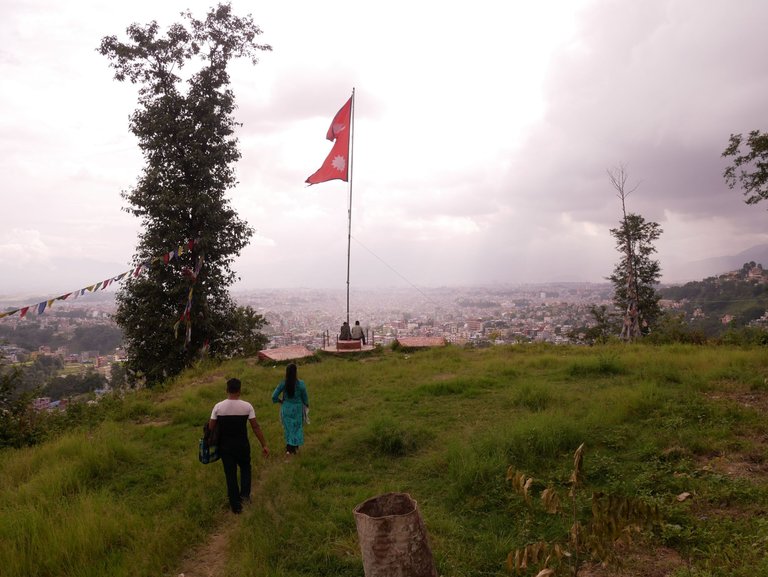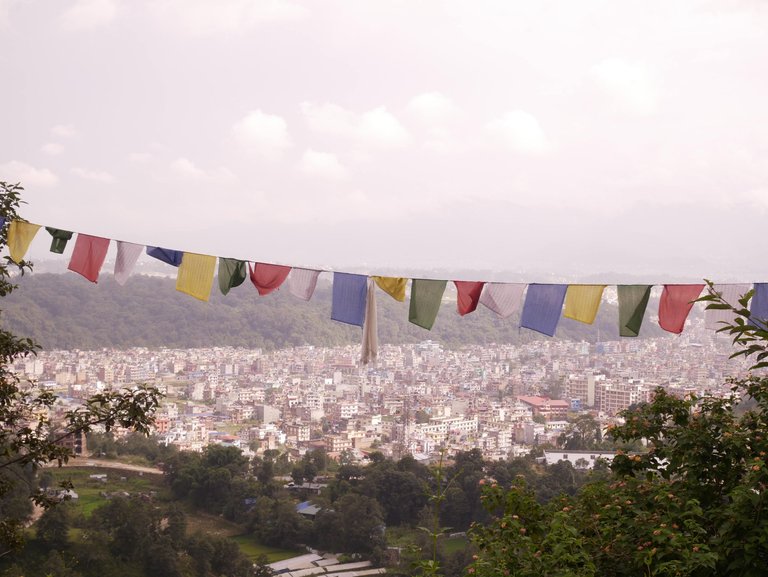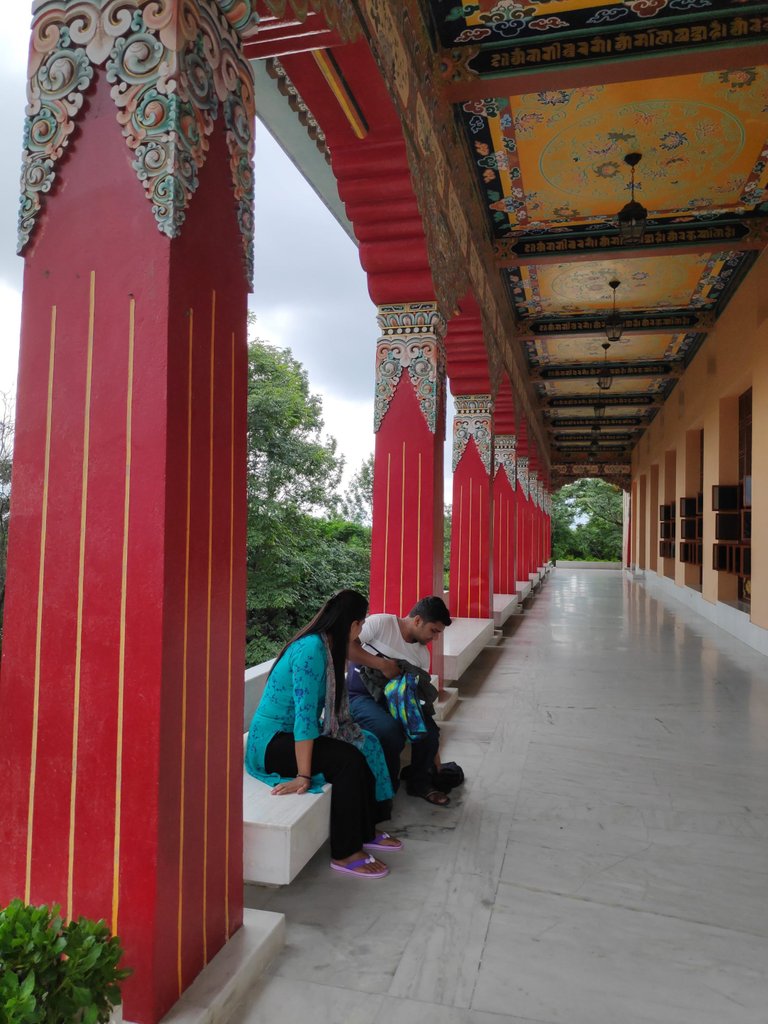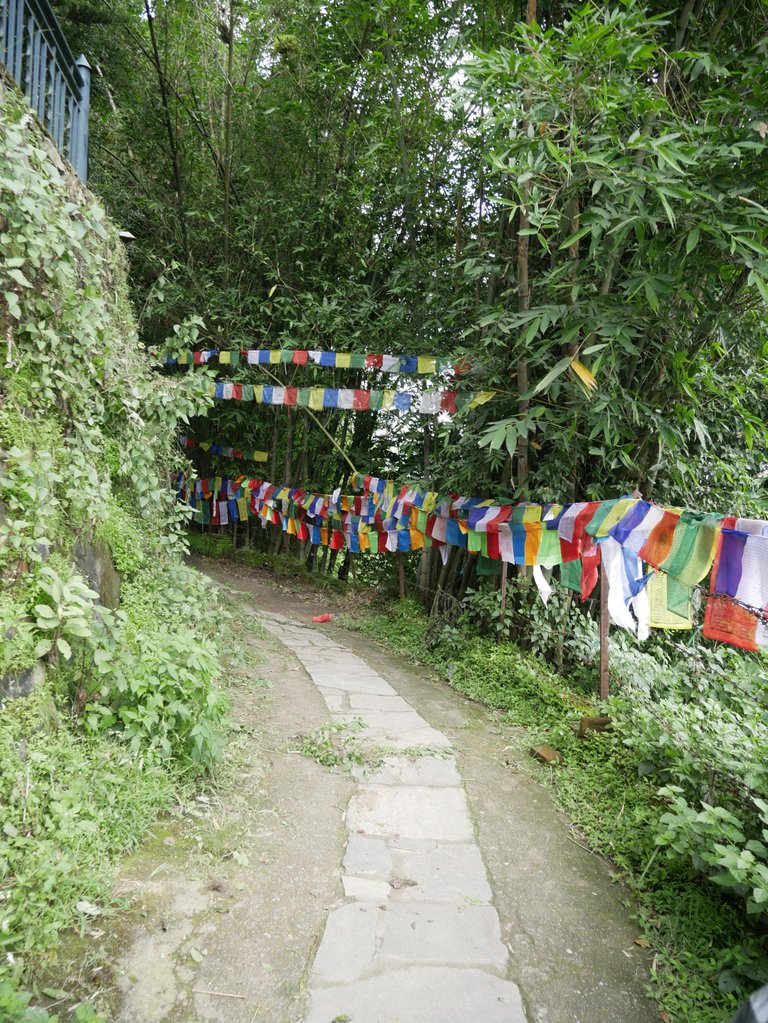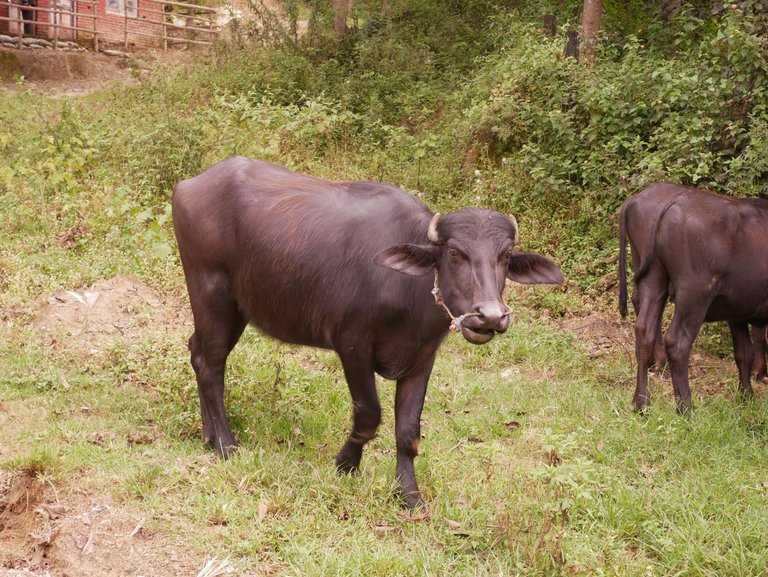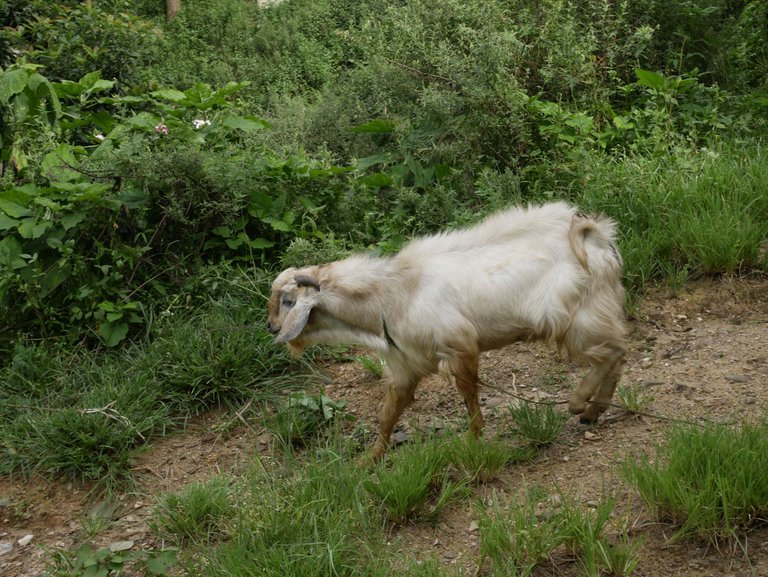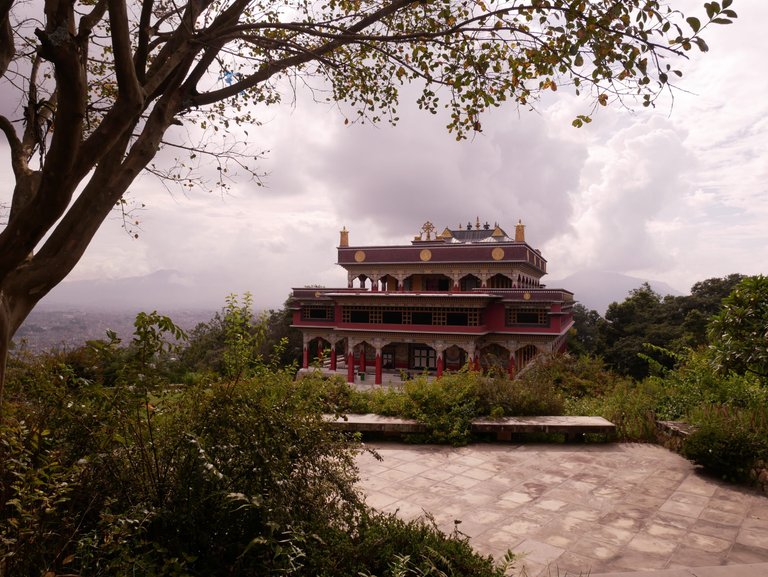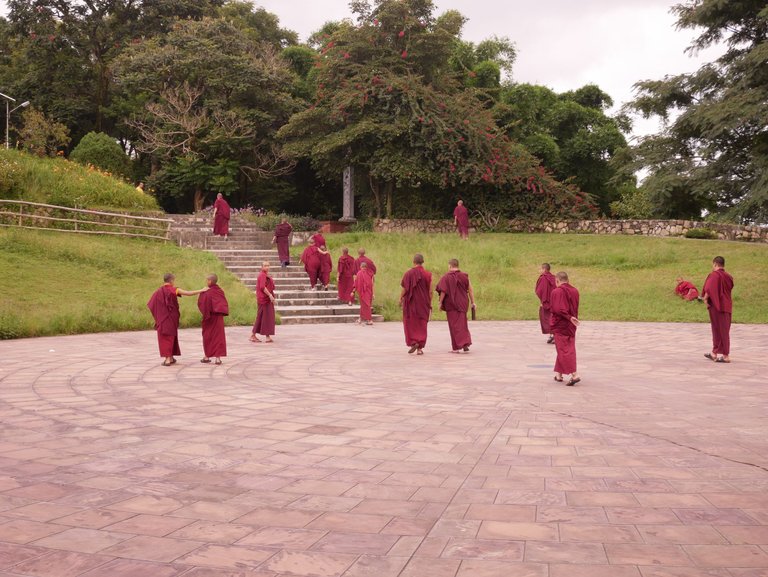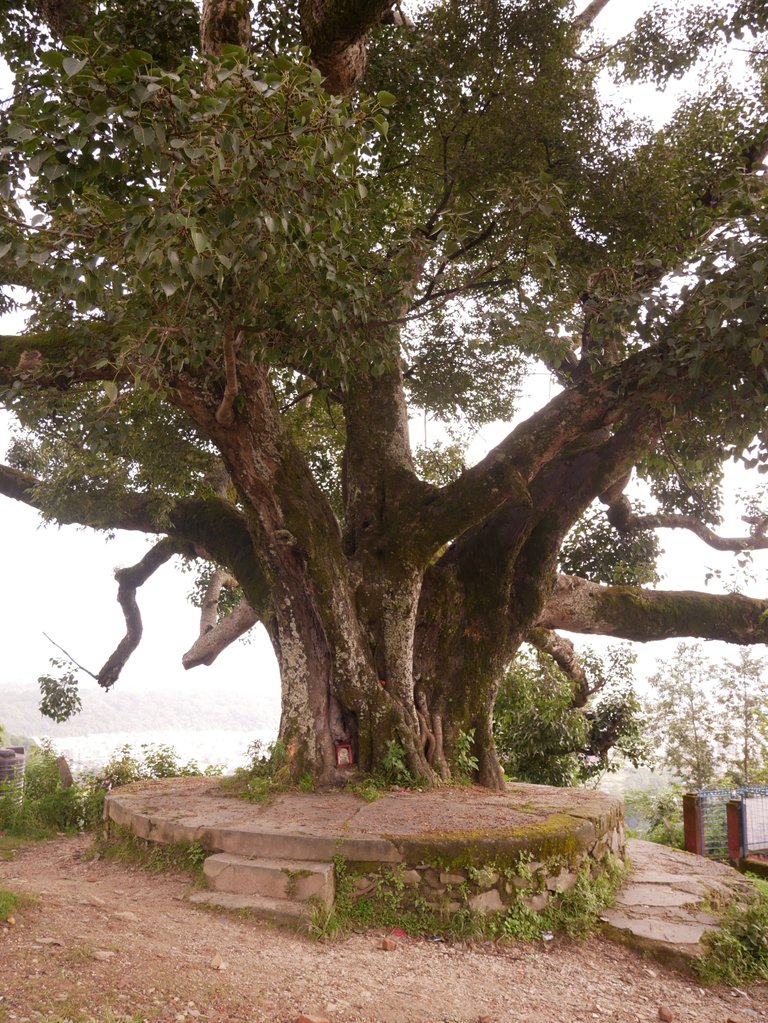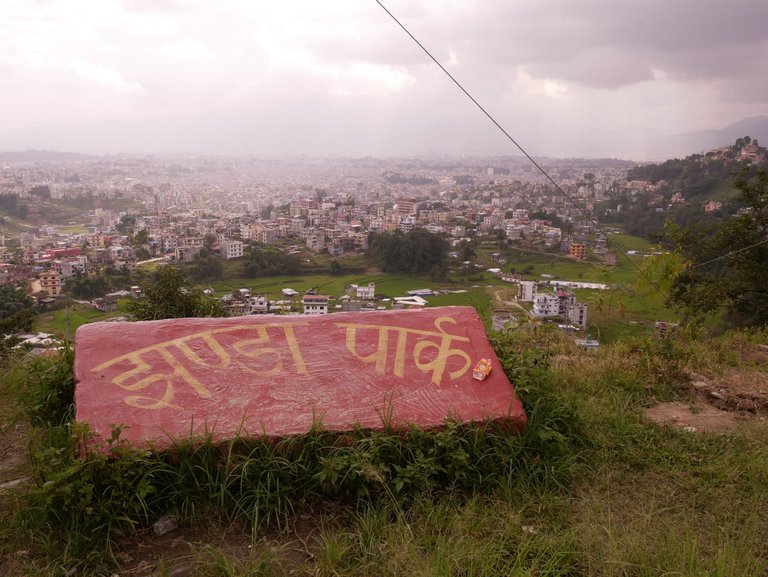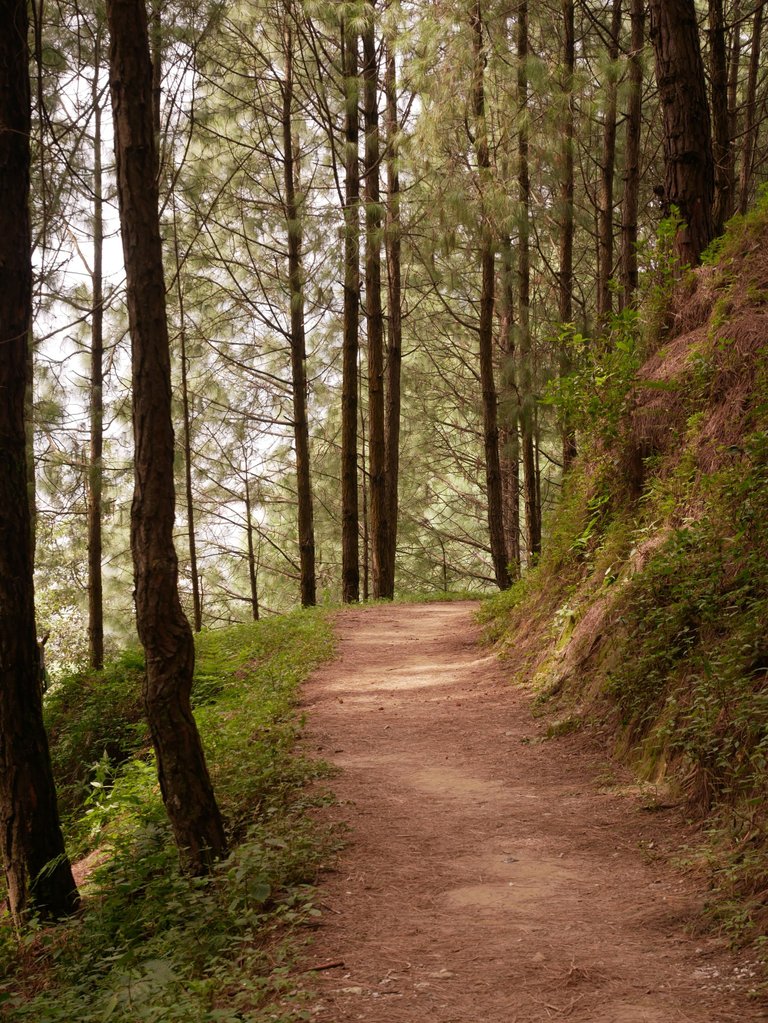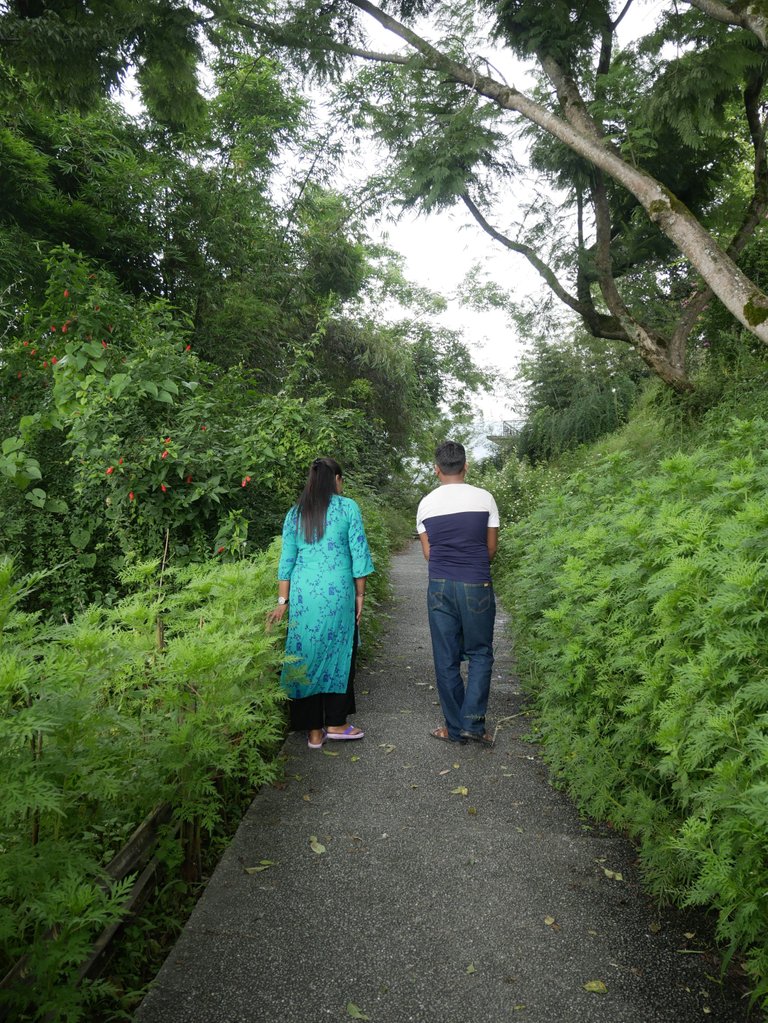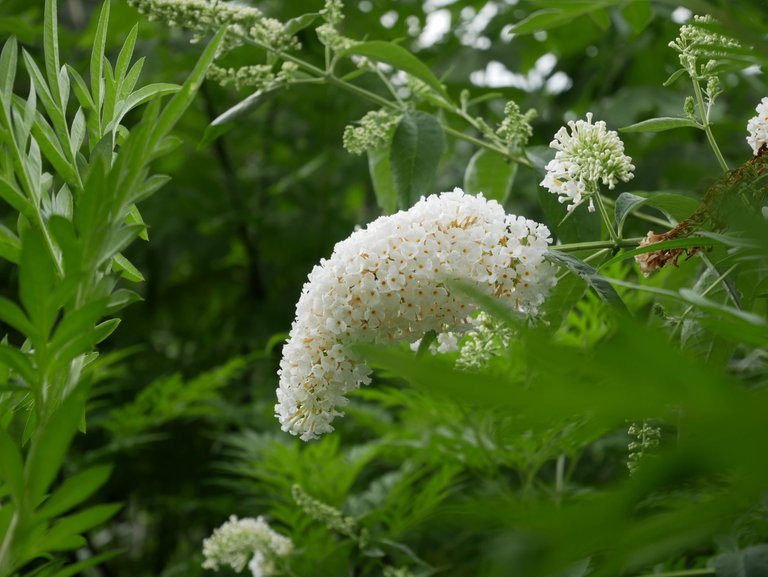 I missed my mom and husband so much, not hearing from them was a torment. I wrote a mini diary on my phone at night whenever I could not sleep. The sleeping situation eventually got better; though the bed was uncomfortable, the temperature was perfect, at least we never needed air conditioning.
Meditation - it's easy peasy, they say. You just have to close your eyes and clear your mind, they say. Well, I got scammed! If the mind can be as still as water, mine was the ocean during typhoon Haiyan. And since the monastery was on a flight path, the planes mocked me every time I tried. My neck hurt so bad, and the sitting position made me fart a lot. After a couple of failed attempts, I gave up and just started praying.
Everything was calm in the monastery. Yes the chanting noise was distracting at first, but I somehow liked it after a few days. It was also fun to watch the kids run around and play soccer in the afternoon. Things were basic. We ate what the monks ate, we slept with one pillow and thin blanket, meditate at the start and end of days. It was an interesting practice of living with only the basic things the mind and body needed- no social media and starbucks.
Half of the participants left before the program ended. Some did not find what they were looking for, obviously. I stayed until the end because I liked living there; I never checked the time nor thought about what to do next. Of course, I craved to hear about my family but aside from that everything else was peaceful. I never learned meditation at all (lol), but I also did not have an anxiety attack.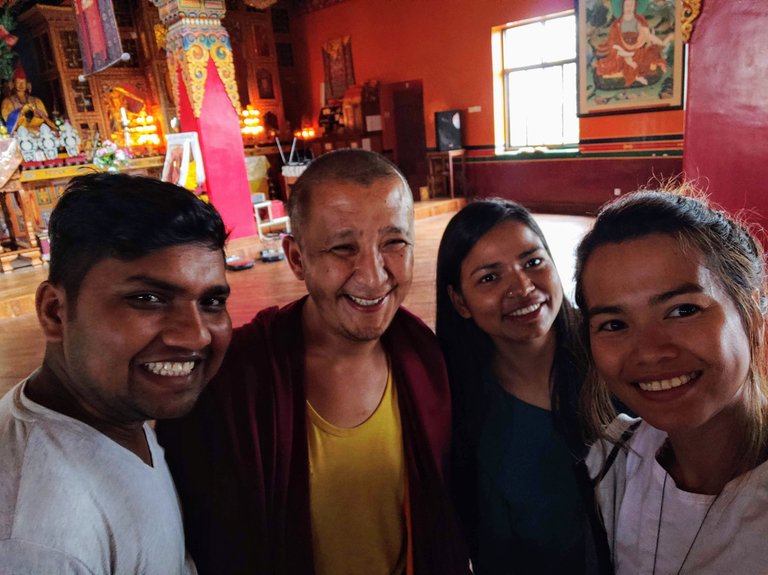 I cried the moment I got my sim and read my family's messages. In retrospect nothing spectacular happened to me in that one week off radar; but I felt more connected to myself, more conscious about my train of thoughts. Also I gained two wonderful friends who by just being themselves, taught me so much about life. I guess the experience made me love life a little bit more.
Buddhism's ultimate achievement is enlightenment and that journey involves a series of reincarnation. Who or what will my next life be, if I were to reincarnate? I know life has been a fluctuation of struggles and joy, and it would never change; but it has been and always will be full of wonders and new beginnings. So can I just be...me again? xoxo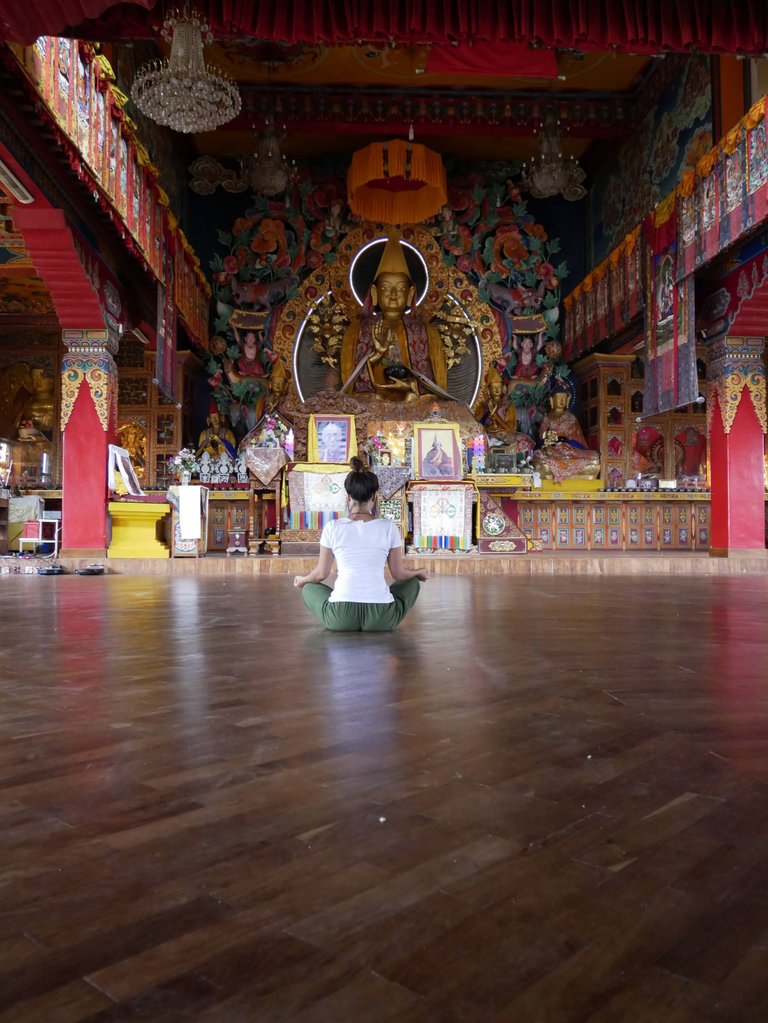 Thank you for reading this far; I never poured so much effort in writing like this before. Knowing a good community like you does not judge is a comfort. Till my next post, love. ♥️