I wasn't expecting this.
For those of you who know, I have planted a small portion of my backyard with squash and watermelon.
For a couple of days now, I kept looking at the watermelon fruit. It seemed ripe already. I've been debating whether it was time to pick it or not.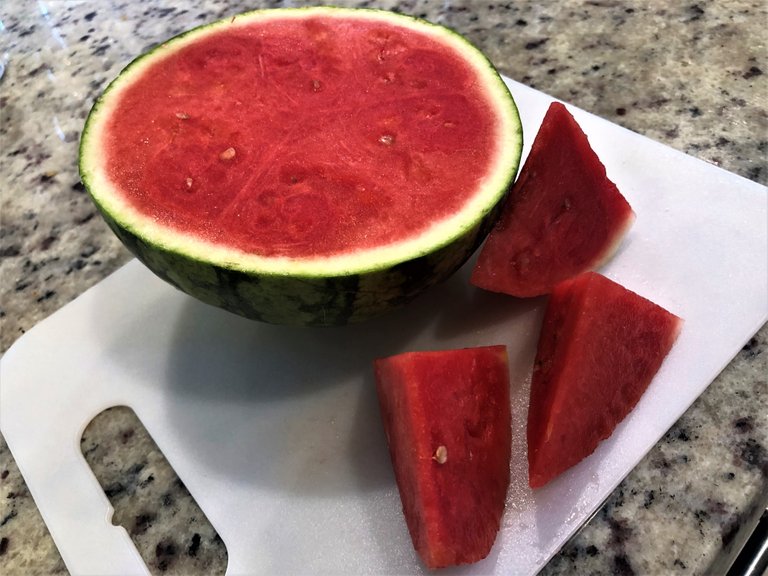 But the fruit was so small. It can't be ripe already. I could hold it in the palm of my hand. The vine itself was so small.
And so yesterday, I harvested the watermelon fruit.
I was delighted when I cut it up. It was dark red in color and almost over-ripe. It was so sweet!!!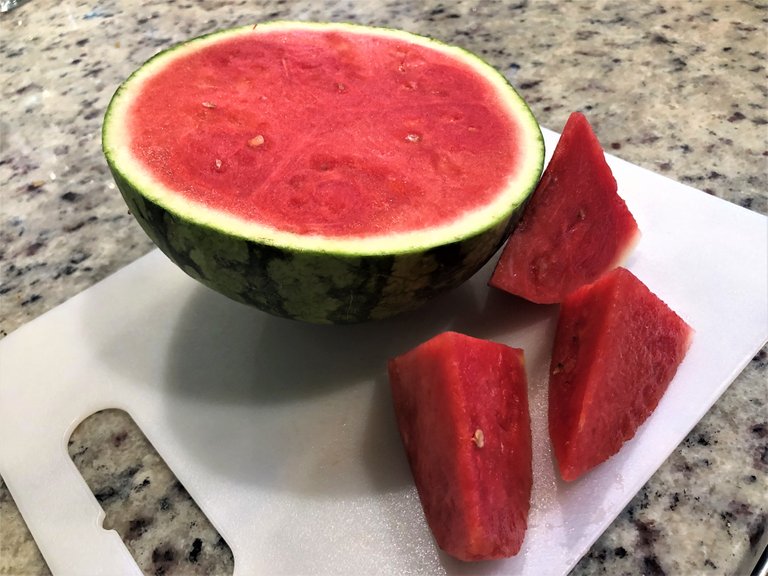 You can't tell just by these photos because the slicing board I used was also small.
To give you a little perspective... this is the half of the watermelon in my standard-size dinner plate. 😲 Surprise, surprise!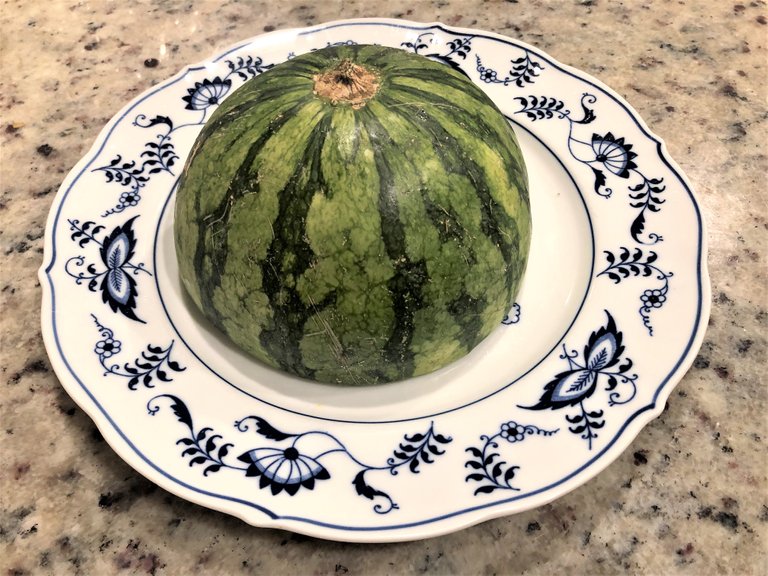 It was a miniature watermelon, the size of a cantaloupe, with hardly any seeds in it. It's about 7 inches in diameter.
I didn't know it was a mini-watermelon. No wonder!!!
This plant is full of surprises. First, I thought that I planted it too late, because the vine is not growing. Then it developed a fruit, to my surprise. And to harvest a great fruit is a biggie by my book.
It was my first experience with miniature watermelon. I didn't realize that the seeds I bought were for a miniature watermelon.
A delightful mistake!
😍#ilikeitalot!😍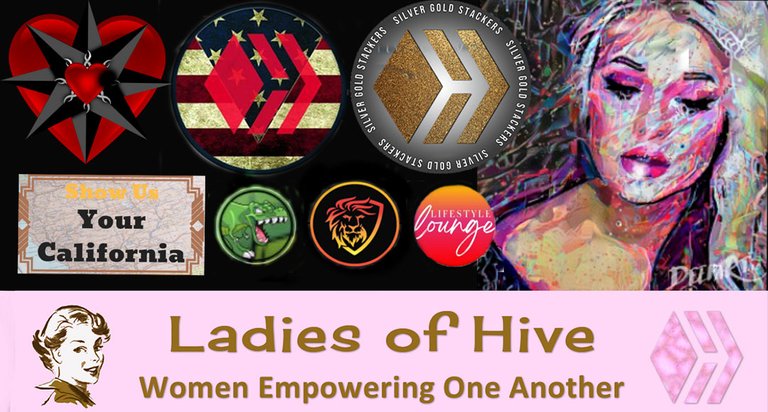 All photos, gif, and video were taken by me with my iPhone, unless specified.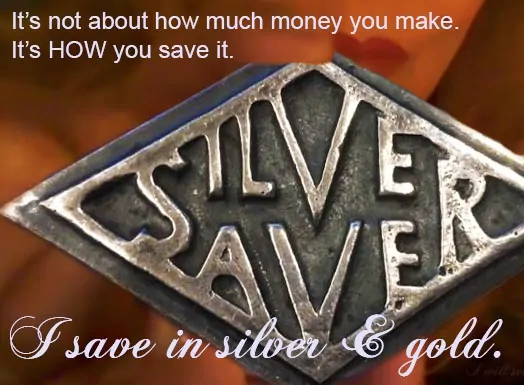 Thank you for stopping by to view this article.

I post an article daily, and I hope to see you again soon!

@silversaver888
All comments written on any
LADIES OF HIVE
, Feathered Friends, Reflection Hunters, and Shadow Hunters posts receive staked ARCHON tokens.