I'm back home after 5 months away. I need to get home for my first checkup since my operation in April. Having the first check-up is always important, so I am not bothered by the long trip to Vietnam from Australia. There are some people who wonder why I don't take it in Australia. Well, if you were there, you would know that the medical bills are not cheap. As I'm a foreigner, it's even more expensive.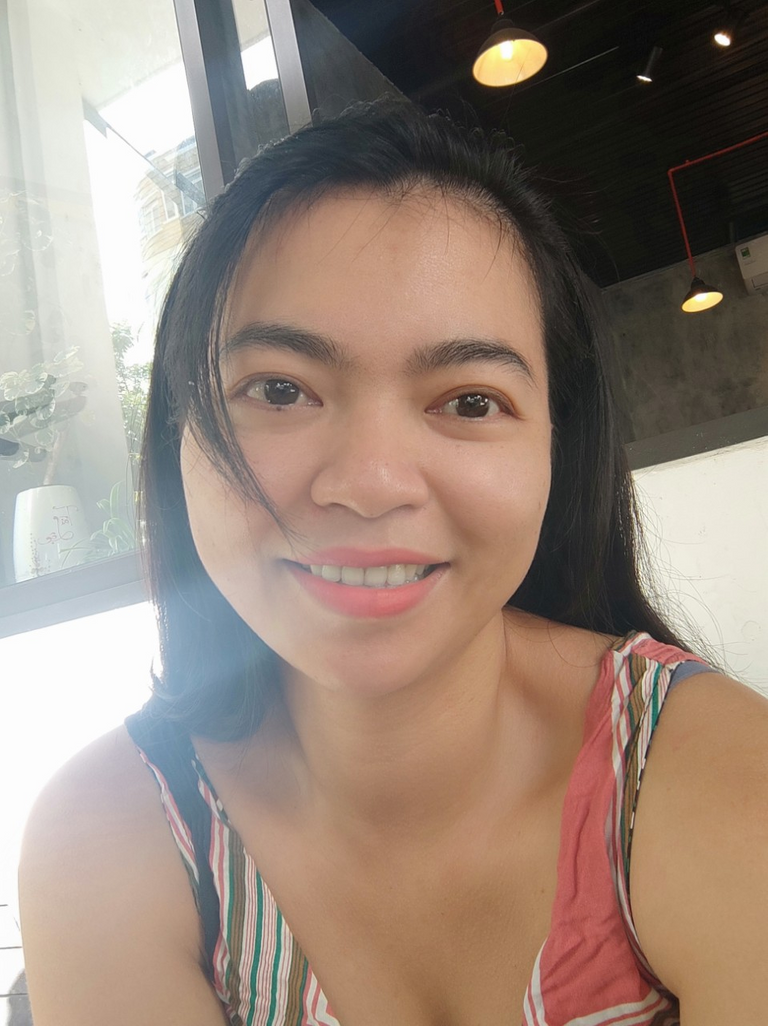 When I read again what I shared last few month during my time in the hospital. It was emotional. After my first operation, I was supposed to come back to the same hospital do continue my treatment as planned (second operation and chemo). However, I was advised to seek treatment at Da Nang Oncology Hospital. I was given the same diagnosis but the treatment that I did not have to undergo chemotherapy. It was confusing when we receiving two different treatments for the same ailment from two different doctors. After days of thinking, I finally decided to go with the second option that my body was responding to the best, and no need the chemo. The 2nd surgery by laparoscopic method went well (omentum was removed and one ovary was left). It was also less painful and the recovery time was shorter compared to my first surgery. However, doing the regular check up (in case of reoccurrence) was significant. That's the thing I'll do for the rest of my life 🙂. Not complaining. :)
It even happens to me sometimes that I forget about the story until I need to go home for my check-up. Well, I'm no longer emotional or drained about what happen. I traveled to Australia 2 months later. Since paying my hospital bill and losing some money for some investment online, I've worked hard to make some savings again. 😉
Although I do not travel as much as I used to, I do enjoy a laid back lifestyle. I don't need to worry much anything if it's out of my control. This allows me to enjoy the simple things in life and not stress about the materialistic things that we are constantly bombarded with.
In the past, if I gained a kilogram, I would obsess over it and feel the need to diet and lose the weight as soon as possible. However, recently I've gained 5 kilograms and I don't even care that much. I'm comfortable with my body (that's all that matters) and I don't feel the need to diet or stress about my weight.
Strange!! I have recently found myself "sleepaholic", lol, I'm a self-proclaimed sleepaholic. I can't blame the cold weather or black hairy girl Jetti (she is the queen of sleep). I love sleeping. Eat and sleep-are the little things in life that make me the happiest, haha, but I'm not lazy I still go to work everyday. Not like the other girl (Jet) lazy bum bogan doggo (her image below) 🤣 Luckily, she can't talk back or understand what I'm writing here :)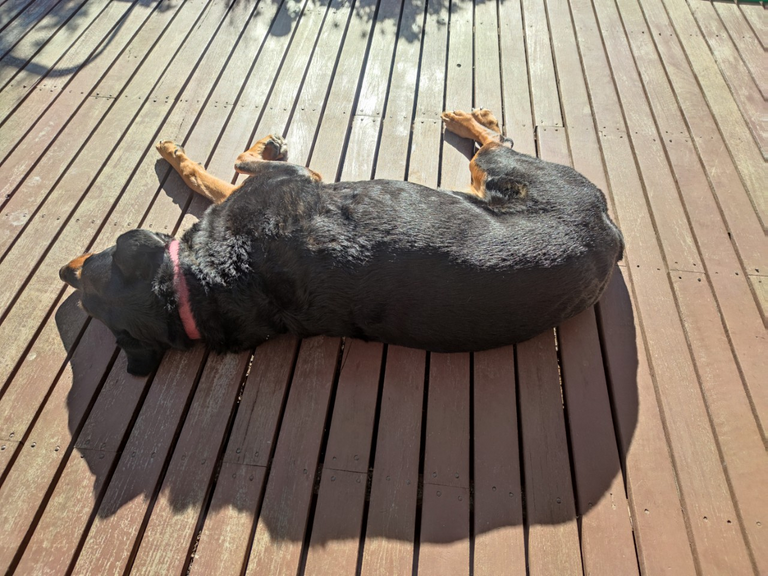 Miss you heaps, girl :) It seems as though she may not be as tech-savvy as I thought. I tried to video call her (but failed), she just ran around the house looking for me when she heard my voice. :)