Exactly one year ago a friend published something about a little game, with a cute robot on its cover; I never imagined that that game would propel my life forever.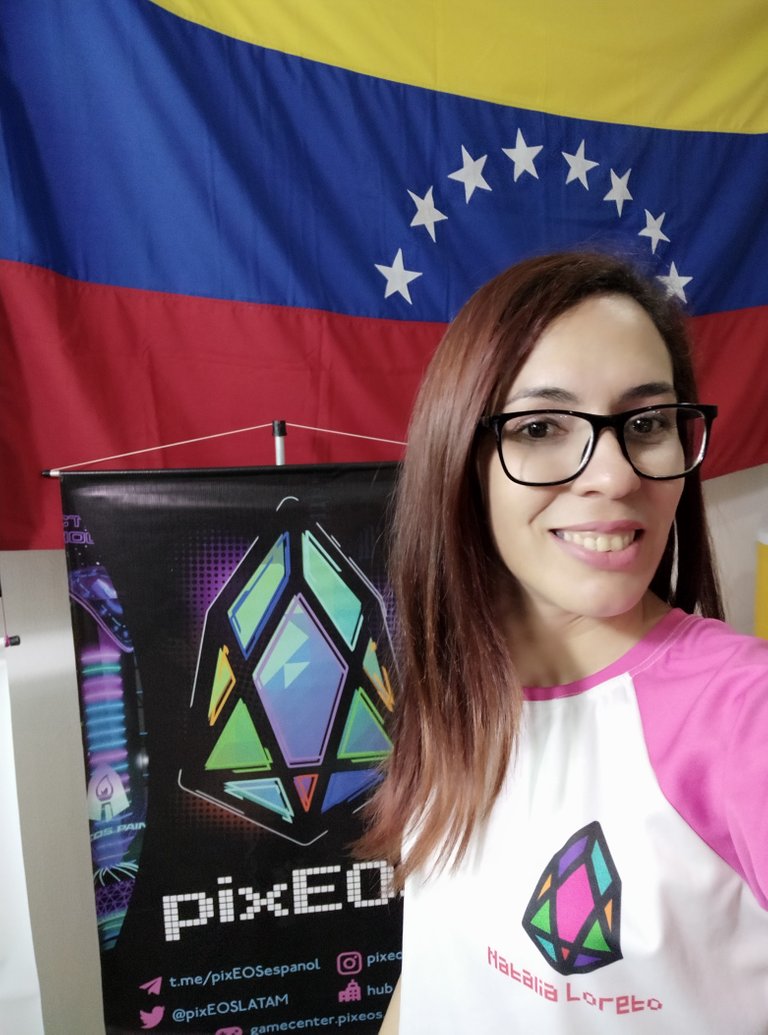 I have to tell the story from the beginning:
I had my second Steemit MeetUp held by @votovzla in the city of "El Tigre" on April 6, 2019 here in Venezuela (the first one was one of @cervantes organized by the friends of @rutablockchain).
I think it was one of the best events I've attended because I met a lot of users that make life in Steemit (and now here in HIVE), and that I only knew through their publications or through activities in Discord. In that MeetUp we had a conversation with @enrique89 (who introduced me to the EOS blockchain), and he told us that many projects were looking for ambassadors and that we should take advantage of those opportunities.
A month later I met [BLOCKATRIX 3000 | The new pixEOS game](https://steemit. com/english/@laloretoyya/blokatrix3000elnuevojuegodepixeosyminuevovicioteameos-qy7w35tsg1) and since I was so excited, I couldn't do anything but run to Telegram to see if there was any group in Spanish, there I met Fabi Yamada and 20 other people who formed that particular group, I very excited told them that I had met the game and that I had made a post about it. At that very moment, without wasting time, Fabi showed me the opportunity to become an ambassador of @pixeos in my country.

We did the first EOS MeetUp in Venezuela, and two more events. Contests, activities, craziness, ramblings, scolding, but I don't remember having a single bad moment with the community. I spent many hours playing at the Game Center (which is not working for now) and since a month ago the pixEOS Digital Art Gallery started working.
I want to take the opportunity to thank all the people who have supported me in this, I wouldn't have been motivated to make game posts in EOS if it hadn't been for the creation of the @teameos, that although it's celebrating its first year, it already had months commenting us about the blockchain. Anyway I want to thank the pixEOS team: Fabi, RT, Fred, Joe, Christina, Eli, Alex, they are the best and we are going to the moon.
You'll see a lot of my stuff about pixEOS these days. pixEOS is a platform within the EOS blockchain that besides a Game Center has a digital art gallery, where blockchain artists can sell their works and exchange them for EOS or the PIXEOS token. To see the gallery you can go to https://gallery.pixeos.art/ and for more information you can go to the links at the end of the post.
---
If you know any digital artist you can contact me to start uploading artworks inside the gallery during the beta phase.
Social Networks:
Twitter - Instagram - Facebook - YouTube - Website principal