Have you heard about Via Pontica? Once it was an ancient road built by the Romans alonside the Black Sea coast starting from Byzantium (now Instanbul) through Bulgaria up to Romania. Now the name Via Pontica stands for the second largest route for migratory birds in Europe. The Black Sea coastal wetlands provide shelter for many birds and Bulgaria is an excellent birdwatchers destination.
I live near the sea, which helps me to have a glimpse of the birds who are just passers by. In my previous posts I have shown photos of birds in flight when they were moving south like bee-eaters and storks. Sometimes I can see flocks of pelicans and other birds I could not recognize. They form patterns in the sky that move with the thermals.
Couple of days ago I was happy to spot another migratory bird in our park - Eurasian wryneck.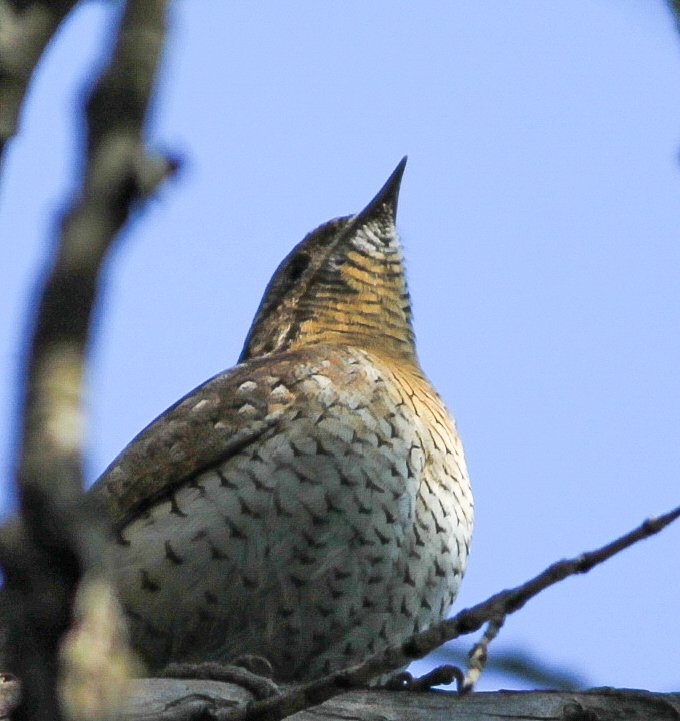 I got couple of photos only and I took them from below. But it was enough to identify the bird.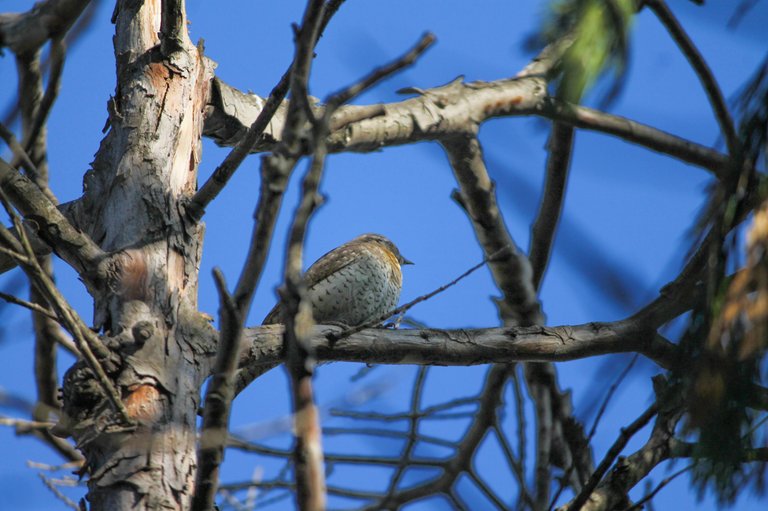 The wryneck (wonderful word for the #alphabethunt when we reach letter W) is from the woodpecker family. The name of the bird in English came from tneir ability to turn the head almost 180 degrees. The name in Bulgarian means the same. I wish I could see that bird turning its head. Maybe some other time.

Another migratory bird is the starling. The one I want to show you is not like the starlings I used to see.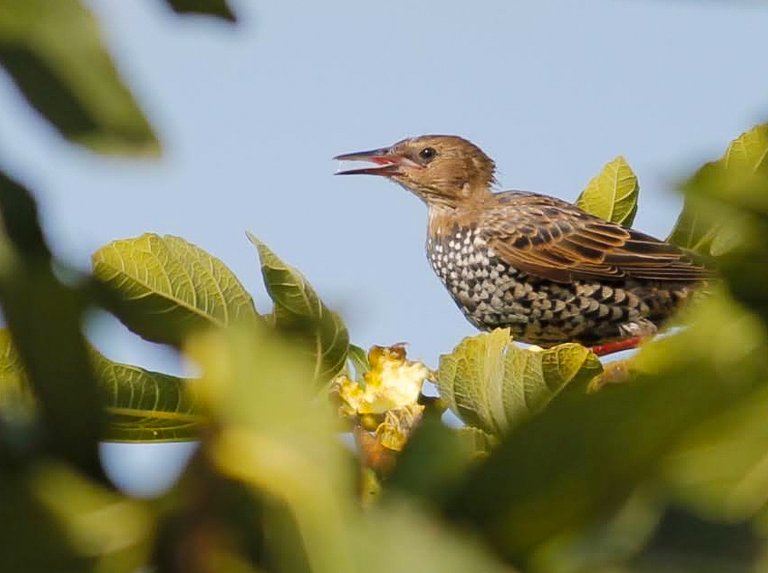 This one has not that distinguished black metalic colour. It could be young bird.
I found it together with some more of its kind attacking the figs. There is a house near the park with many fig trees in the garden and the birds were having feast.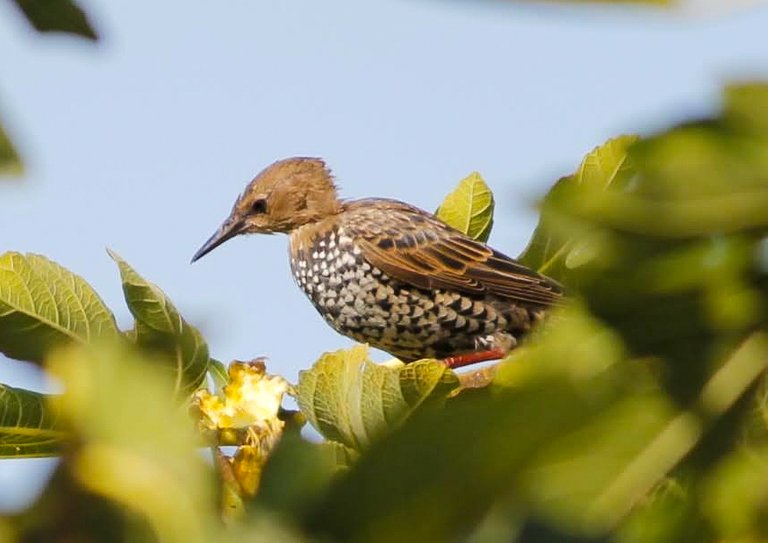 Wheatear or Northern wheatear (another word worth to use for the #alphabethunt) is a small passerine bird. I spotted it near my working place.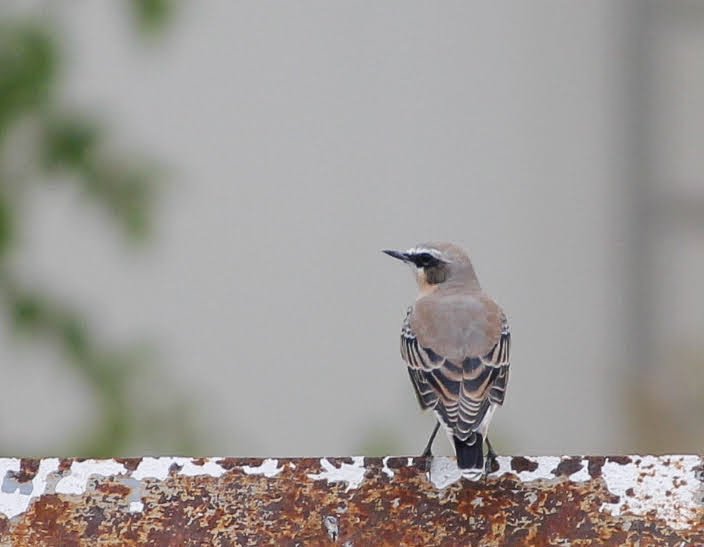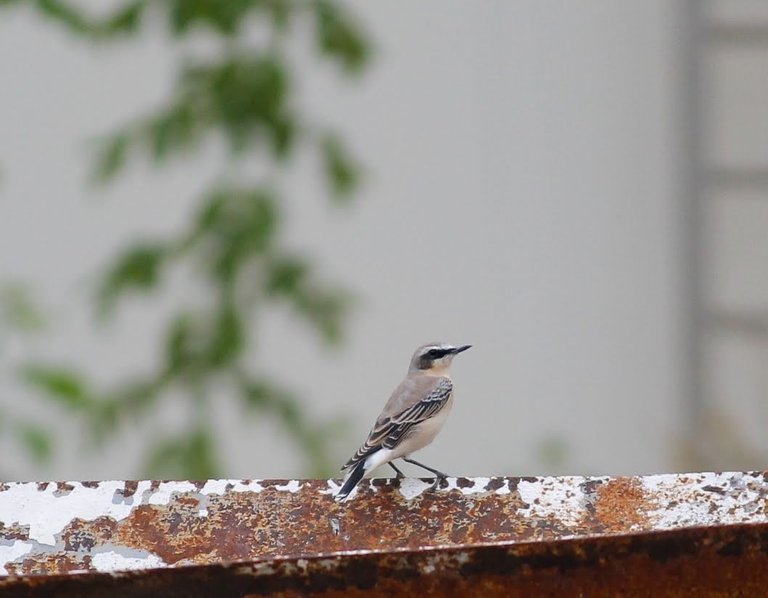 Sometimes I am mistaken thinking that these small birds are sparrows. Only because they are too far from me and I have problems with my sight.

However, the wheater is from the flycatcher family and here comes the Spotted flycatcher.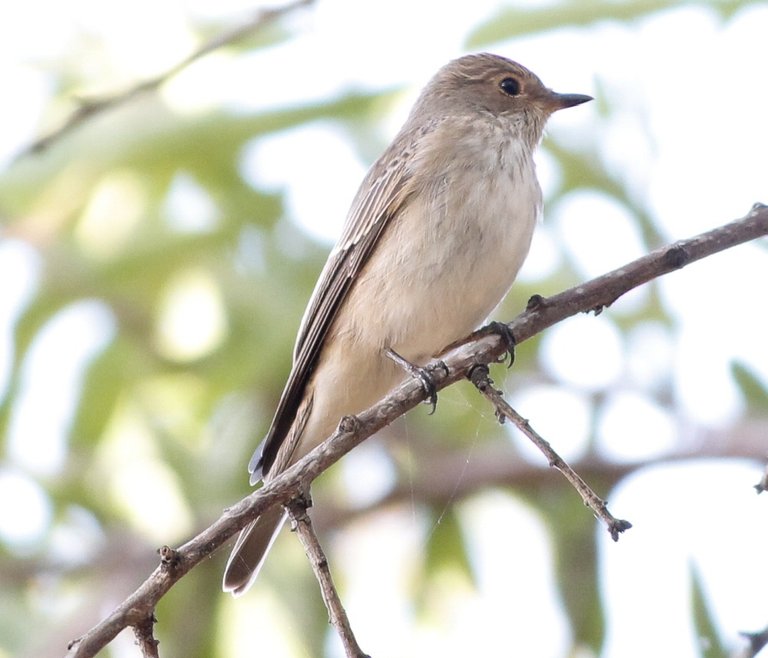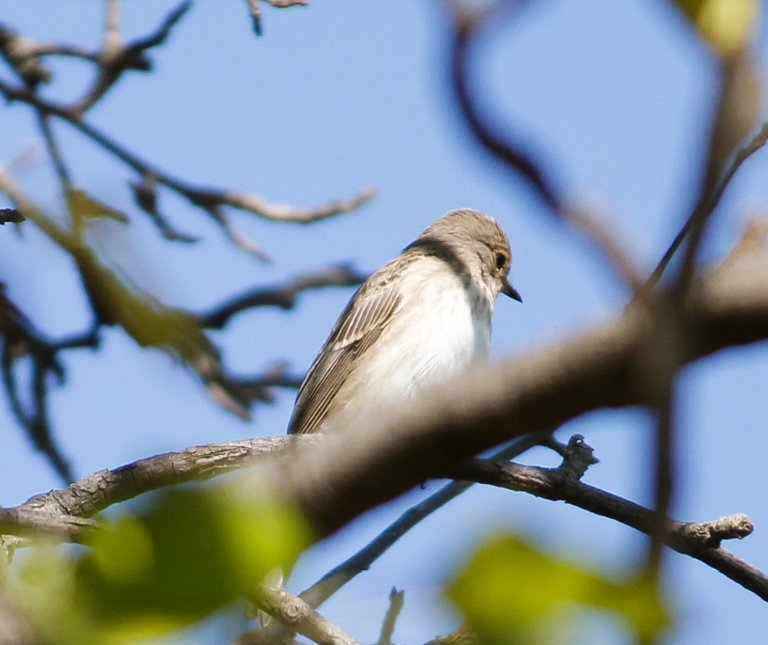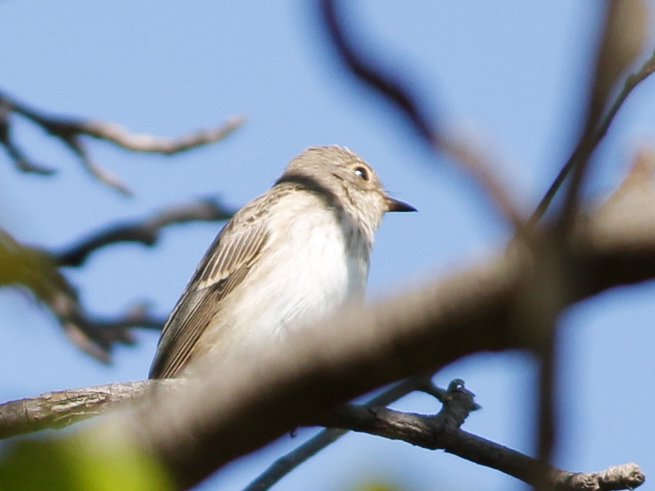 All my photos are taken while I am walking in the park or taking a short break from work. Which means I am not stalking the birds and all you see is based on my sheer luck. When I have more time, I wish to stay longer observing them.each bird got its trick. For example the flycatcher perches and when sees a fly, dives catching it and returns to where it was, perching again. That is something interesting to be seen.

And here we have another representative of the flycatcher family - the Redstart, found near my workplace.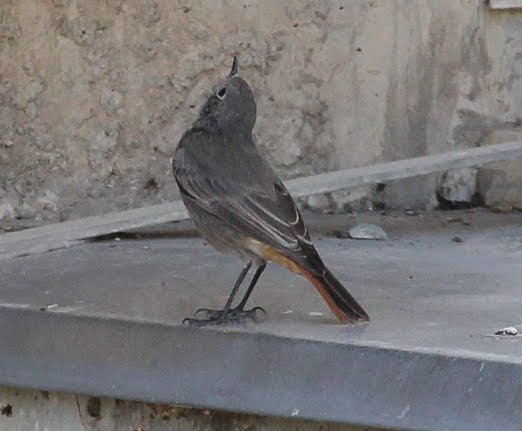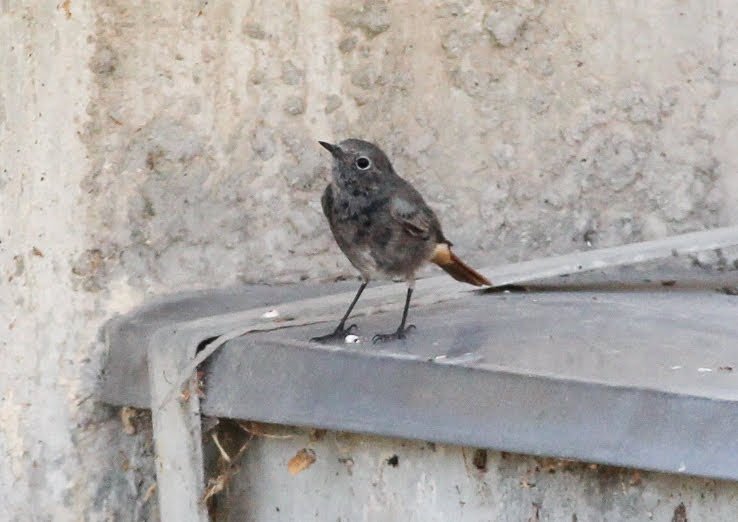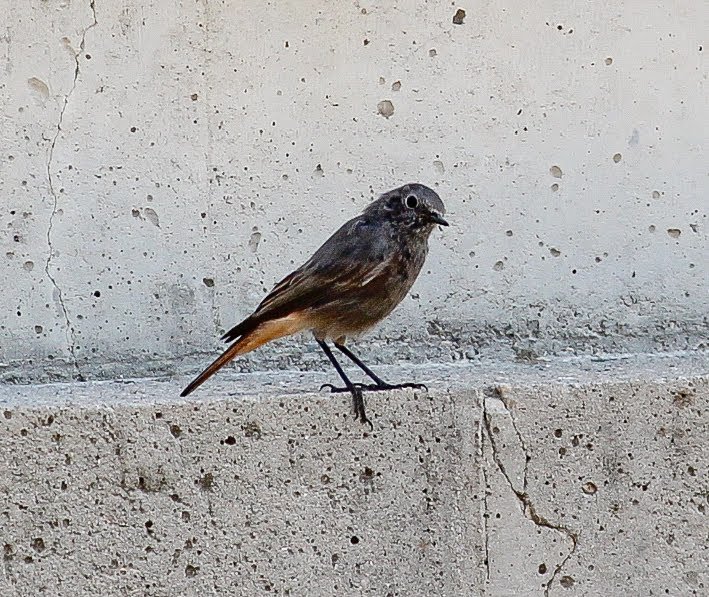 Aren't they all amazing? How different they can be, when we look closer. And aren't they amazing when you think how long it takes for some of them to migrate. Some cover short, some cover longer distances. But they all know how to use the thermals.
And that was all for now. Hope you enjoyed viewing my post.
This is my contribution to the #Amazingnature contest hosted by @adalger in the Amazing Nature Community. More about the contest you can find 👉here👈.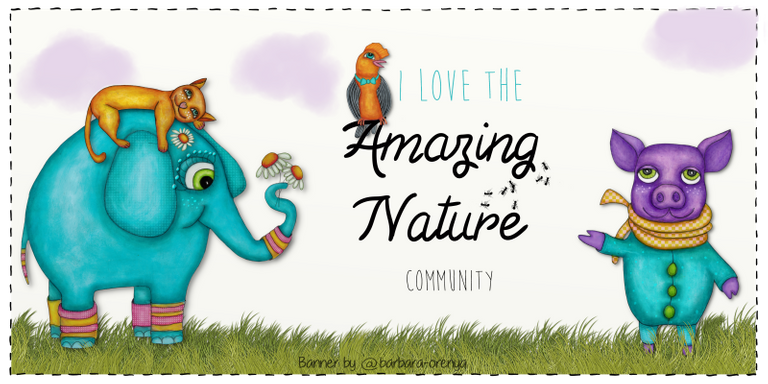 banner created by @barbara-orenya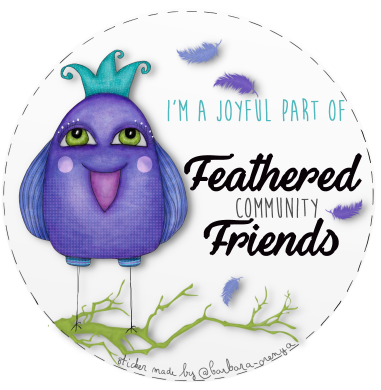 banner created by @barbara-orenya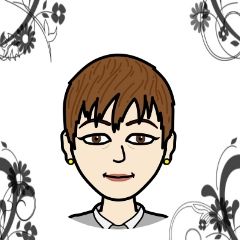 Thank you for viewing.
If you like to share your thoughts you can leave a comment.