Today is Monday, aka #NeedleWorkMonday so I'm back with another bag.I'm working hard during this awful lockdown, using every minute to create something, mostly bags but also to repair what I can and what has been procrastinated for ... so long.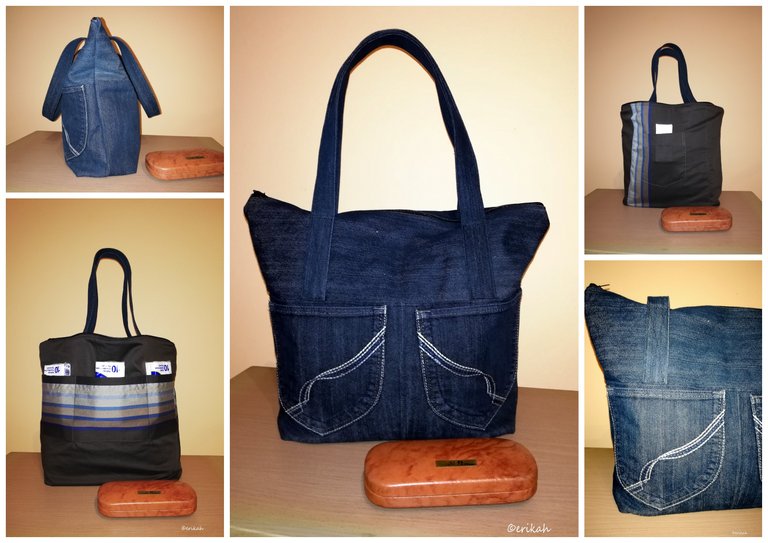 Today I'm showing you another bag that I've finished recently. Looks simple and it is simple indeed but it was a challenge for me as I made a mistake at the beginning and needed to be corrected. Here, when you cut something, that is cut definitely and if you want to put the two pieces together again, you lose minimum 1cm. In many cases it's not even possible.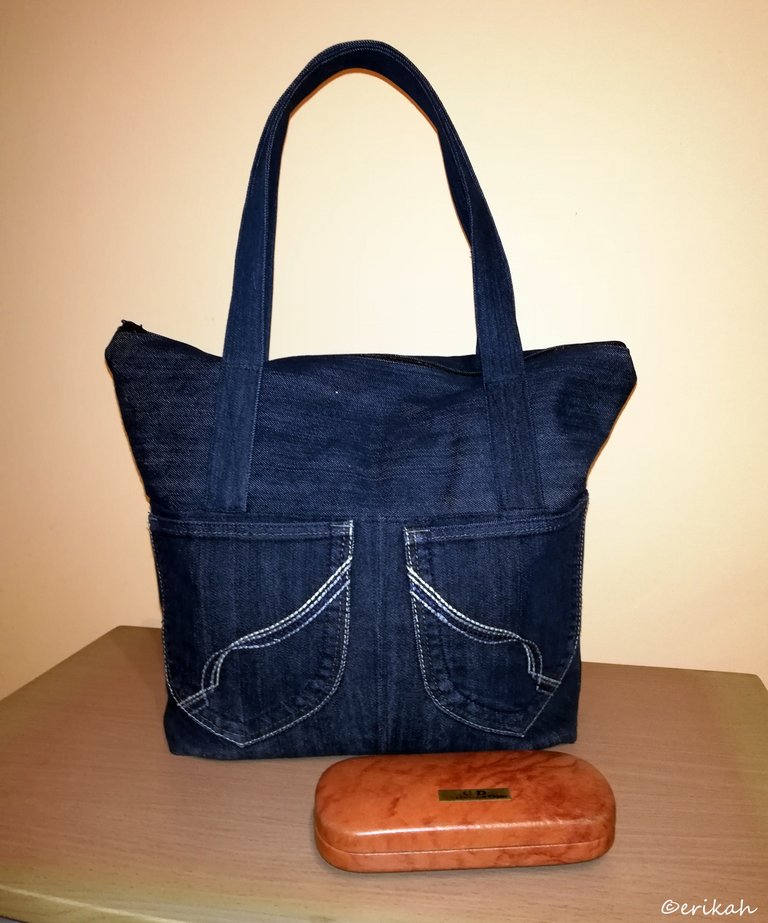 I wanted to use as much of fabric as possible, keep the pockets as are nice and after cutting out the pieces I saw that it was not straight. Straightening meant losing.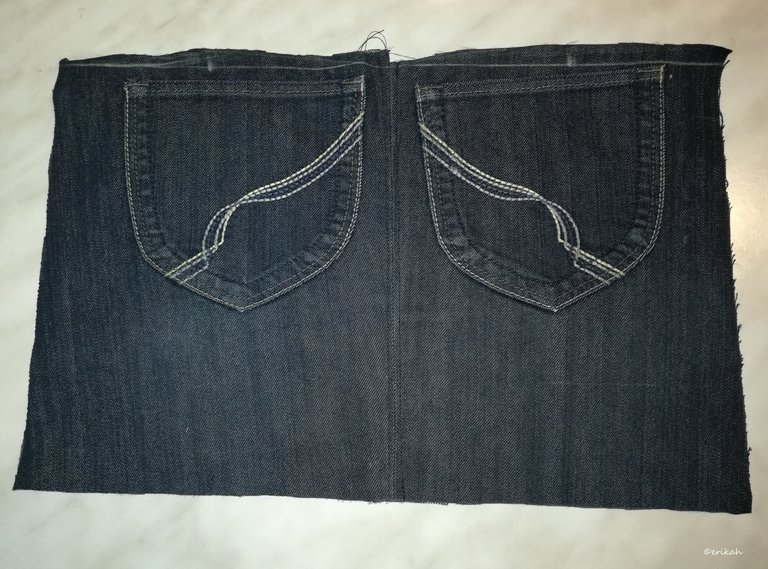 Damage Control
My brother always says measure twice, cut once, which is a very good advice but sometimes, when one is tired, mistakes happen. You can see on the photo above that there's no allowance or very little.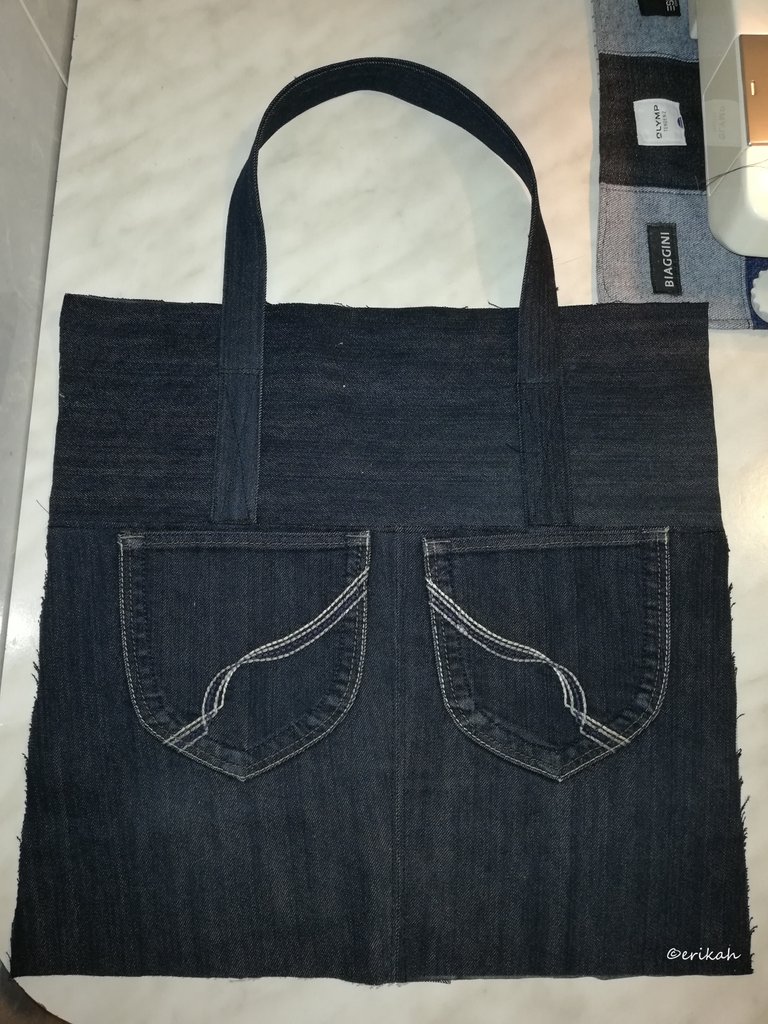 Lucky me, I was able to save it, only by millimeters but still, it's saved, looks acceptable and safe.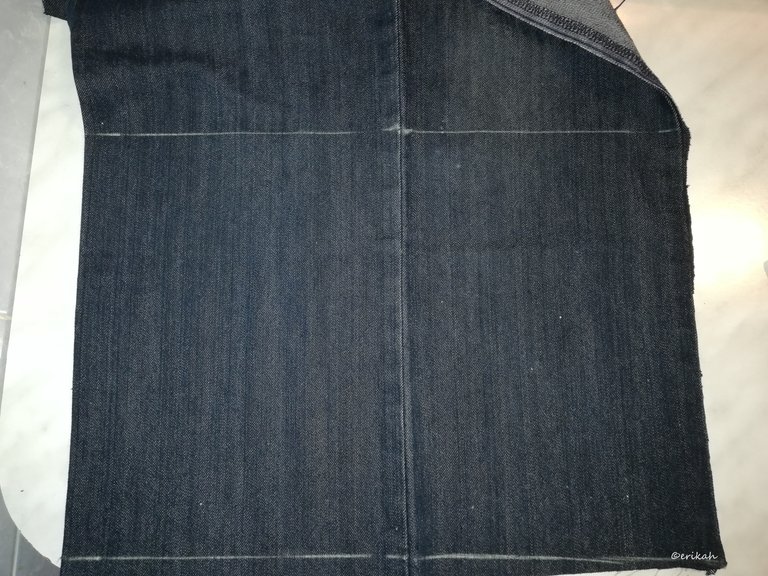 The back is simple, made of two pieces, this time I decided to leave the denim as it was and use it without taking out the stitches.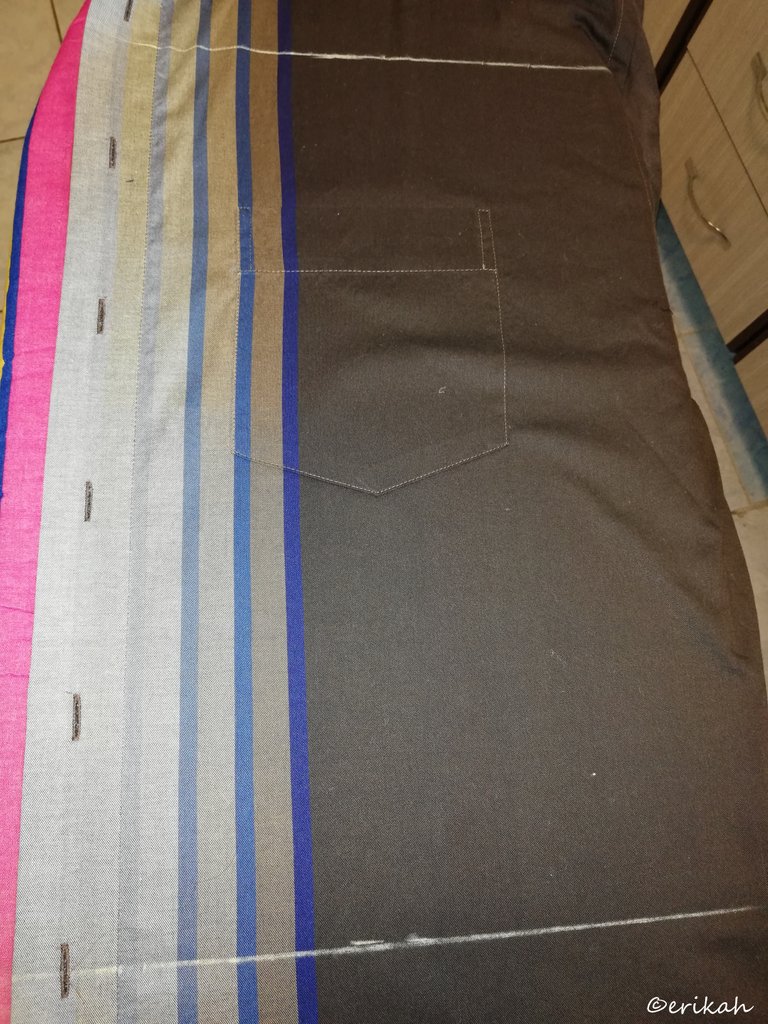 The Lining
I've got this shirt with this interesting stripes, only on the front of the shirt. I was thinking how can I maximize it and came up with the following idea.
This part where the pocket was I thought would be great to use it as it was, obviously adding some more to it as it wasn't enough.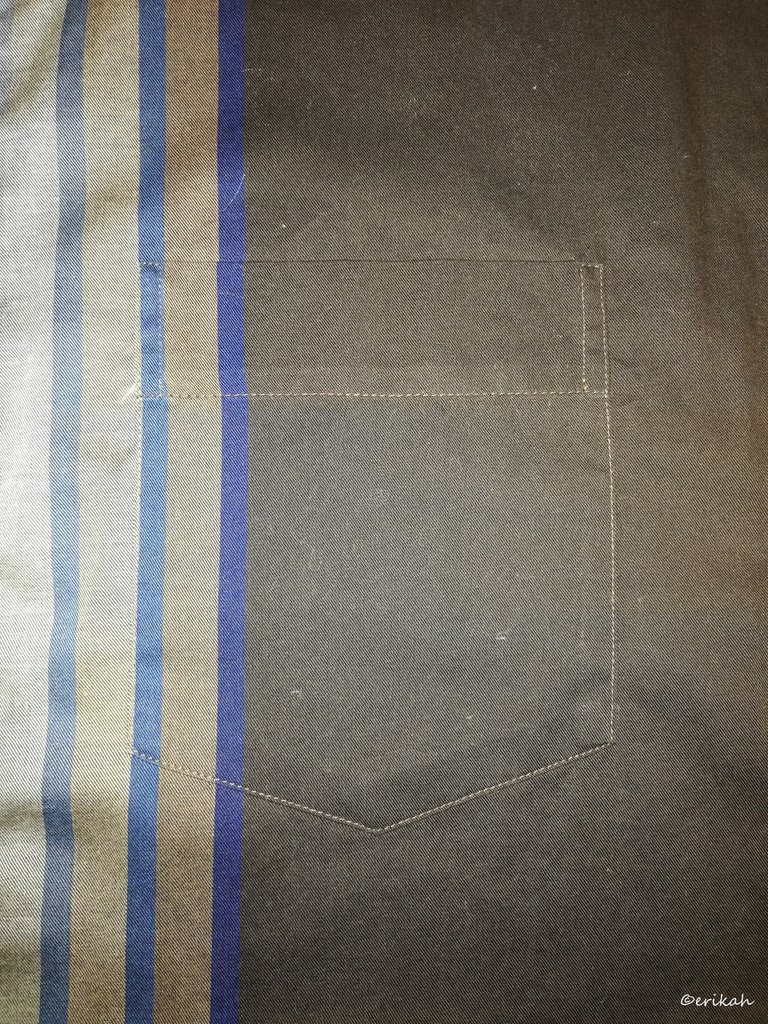 I thought it's best to leave the pocket as it was a s they did a good job with it.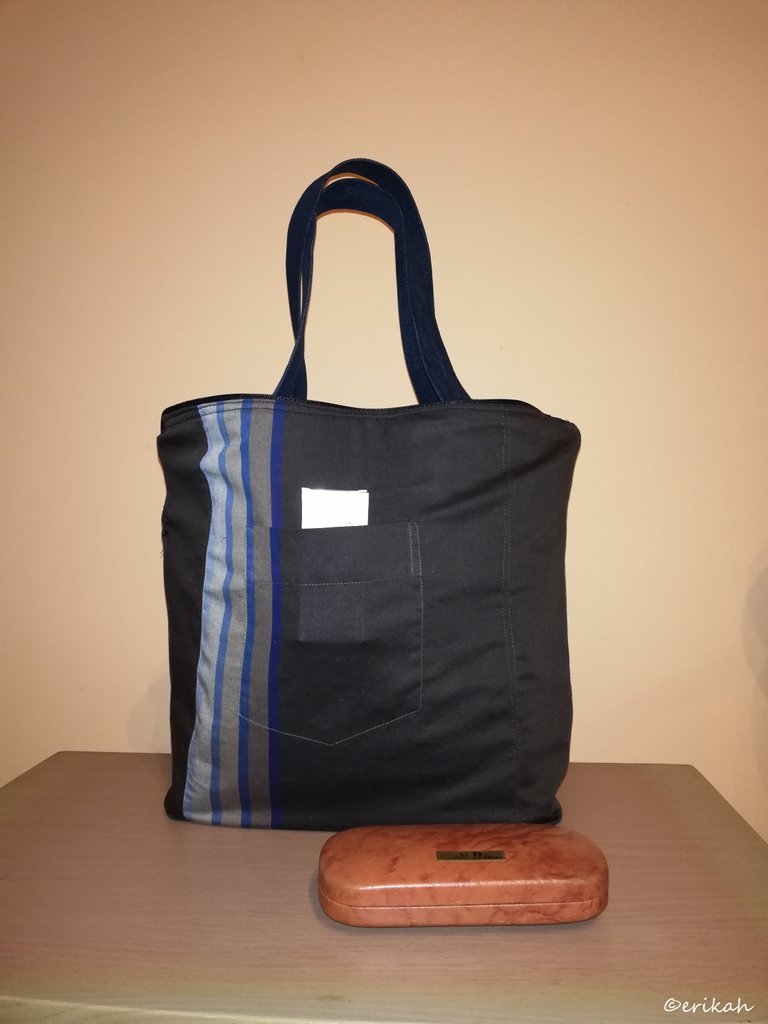 Here it is, the inside of the bag with one pocket on one side. It's not a big one but enough for your ID and/or driving license. Besides, it has the usual three pockets on the other side, which are starting to become my signature.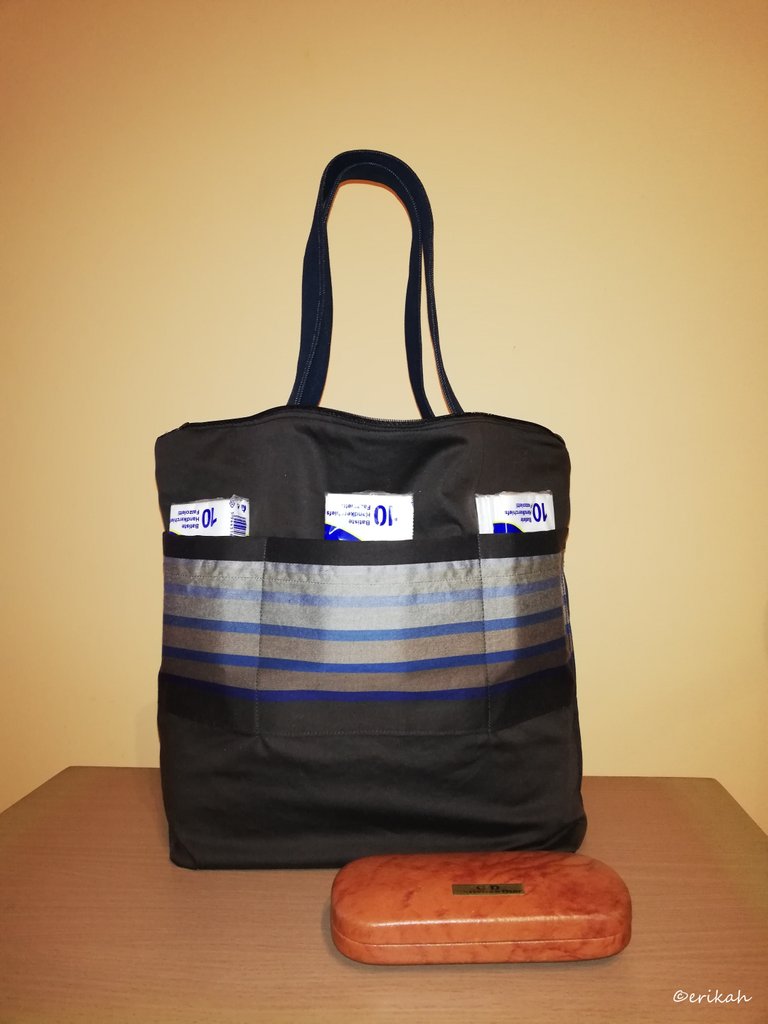 There's plenty of room here to store your phone, keys and whatever you may carry with you. These pockets are bigger and deeper, and stronger.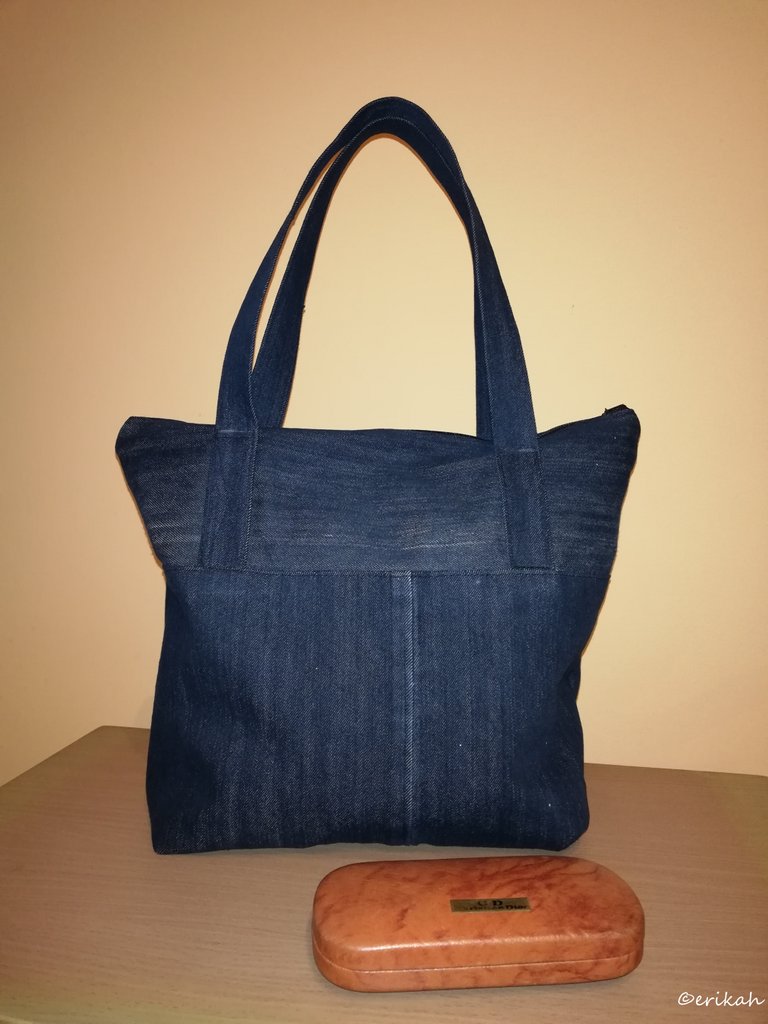 The back is pretty simple as no need for decoration here.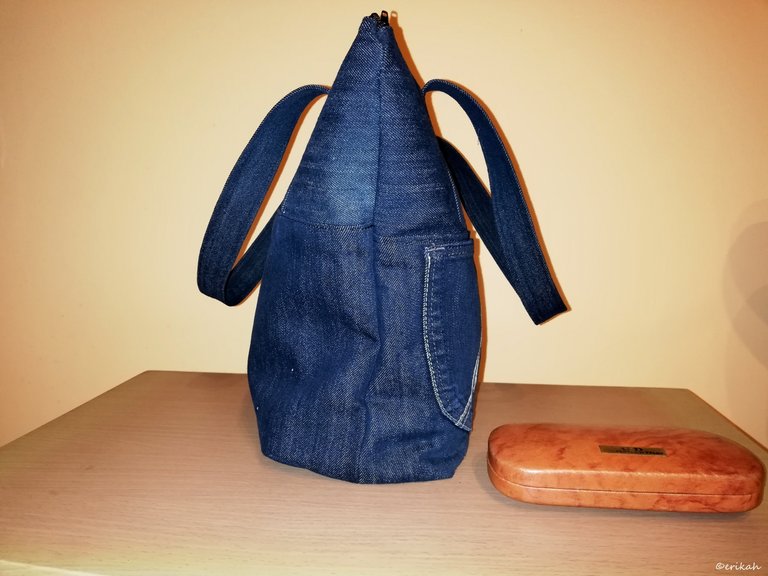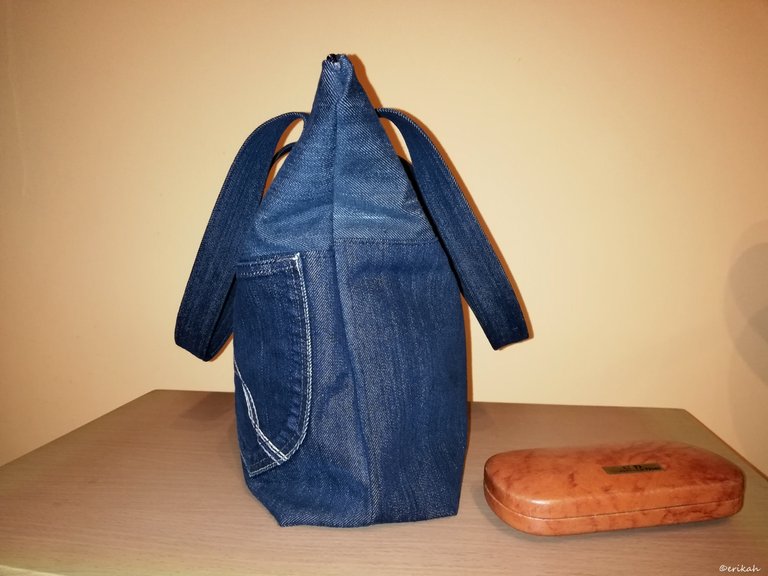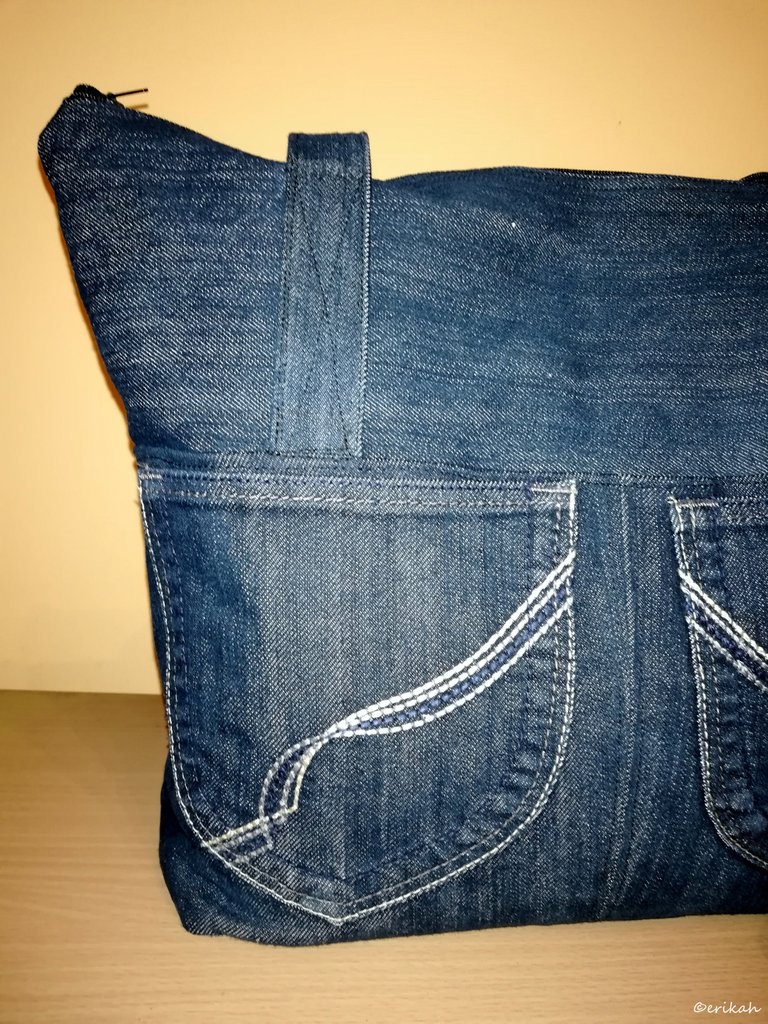 Plans
Slowly I'm running out of jeans I bought before the lockdown, so very soon I'm going to work with bits and pieces I've been putting aside. It's going to be a challenge but also a lot of fun. It's somehow a paradox as you're free to use these as you want but in the same time your hands are kind of tied as you need to stick to what you can do with the pieces. It's like a puzzle, therefore a lot of fun.
Also I'd like to diversify my creations, I'm thinking of making a few sewing machine organizers/pads as those are fun and can use pieces and pockets as well.
However the lockdown ends on the 15th and shops are opening. Only those that have the entrance from the street but my favorite second hand shop qualifies. Can't wait to stock up again, especially with shirts as those I'm really running out of.
This is my entry to #NeedleWorkMonday this week.

Check out my other sewing posts: