Today is Monday and my post is an entry to #needleworkmonday, a challenge hosted by @muscara, @marblely and @shanibeer, aka @needleworkmonday.
I've prepared a post about my fifth bag as I'm making bags lately bit recent events are making me do different things, rebrand if you like. This is why today I'm going to show you my first handmade mask.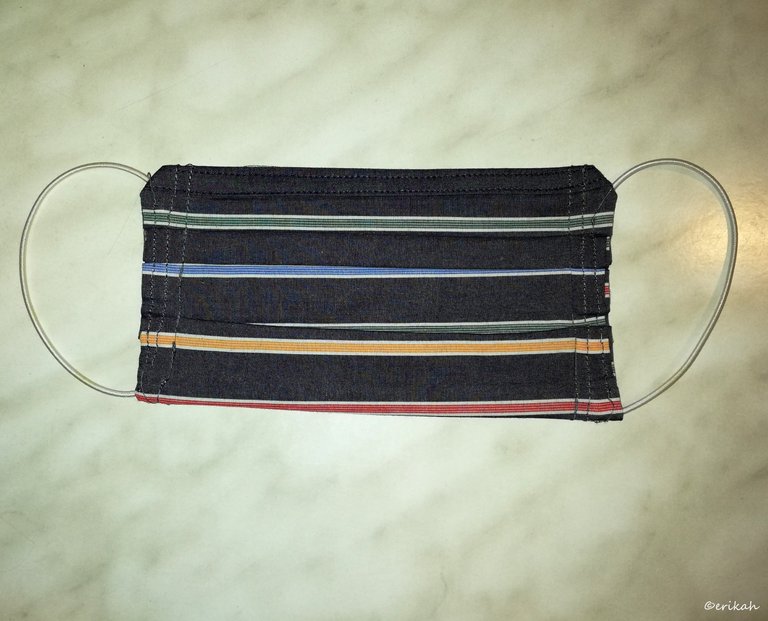 Why A Mask
At first when covid-19 pandemic showed up in my country, I thought I would make a mask once just for fun, to see how it's made. But as of today, masks are mandatory in my county, prefect's order.
I'm not really happy about it as it's highly uncomfortable but this would be the smallest problem as health always comes first and it's the most important along with family. The biggest problem is that you can't buy it anywhere, it's been missing from day one.
A few days ago however I got lucky, found a pharmacy, where they had masks but they were only giving 2/person. The price is a ripoff, I paid $1.35 for a mask but then I found out I was lucky as there are more expensive ones, or better said some pharmacies or companies are charging more for the same mask.
I have around 10 masks now but that's nothing and if they are really giving 2/person, that means I'm going to be running around and chasing masks, which is crazy as you're not allowed to roam around, there are already serious restrictions in place. Plus the smallest amount of fine is around $450.
This is why I decided to make my own mask and wash and sterilize it every time I go out. It's not ideal but have no alternative.
Recycling
After watching a lot of videos on YouTube, that have been appearing for the last couple of weeks like mushrooms after the rain, I had to realize the fabric must be of quality and healthy to breath through it as well. Some were very thin fabrics, other just for one use. After some time I decided to go with this video.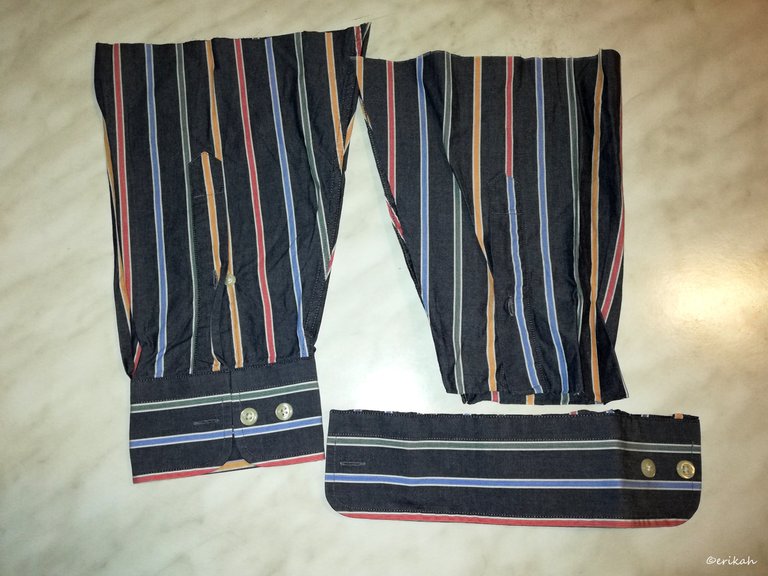 The fabric I chose is the sleeve from a shirt, brand new of my dad's that I had to modify as he can't stand long sleeves.
At first sight it looks like you don't need much fabric for a mask but that's not true. This is twofold and has a pocket for a filter that could be a paper napkin or a piece of cloth.
You need a 8" x 16" piece (20.3cm x 40.6cm).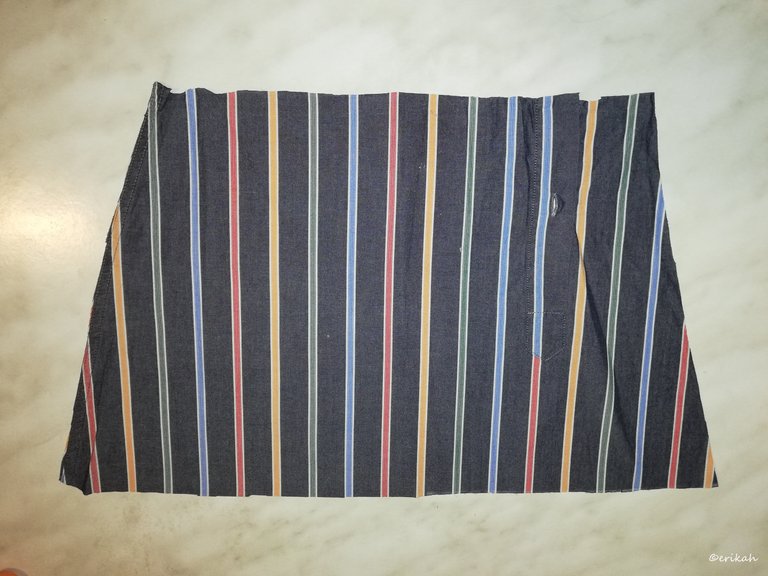 I had two pieces like the one on the photo.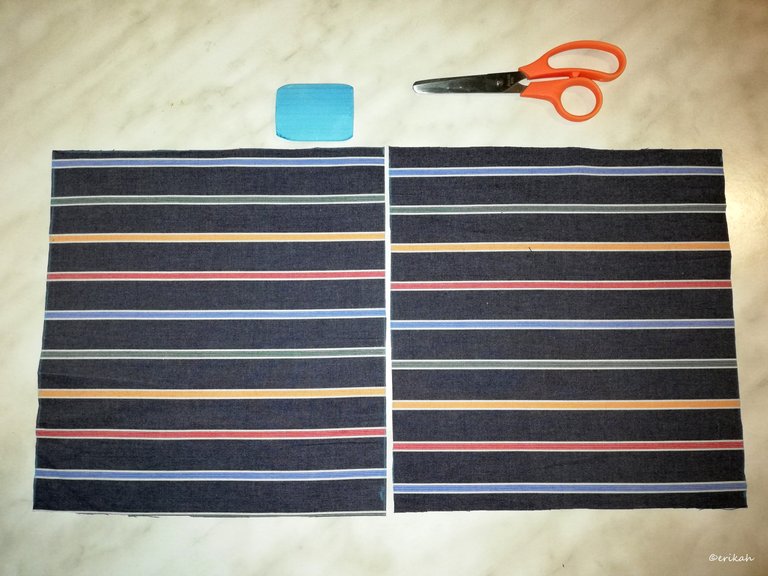 And this is what I could get out of it. Two pieces.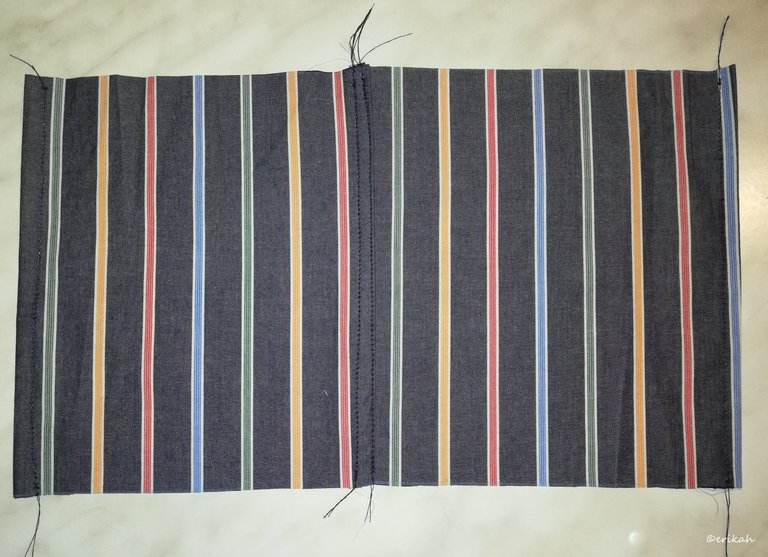 I sew the two pieces together.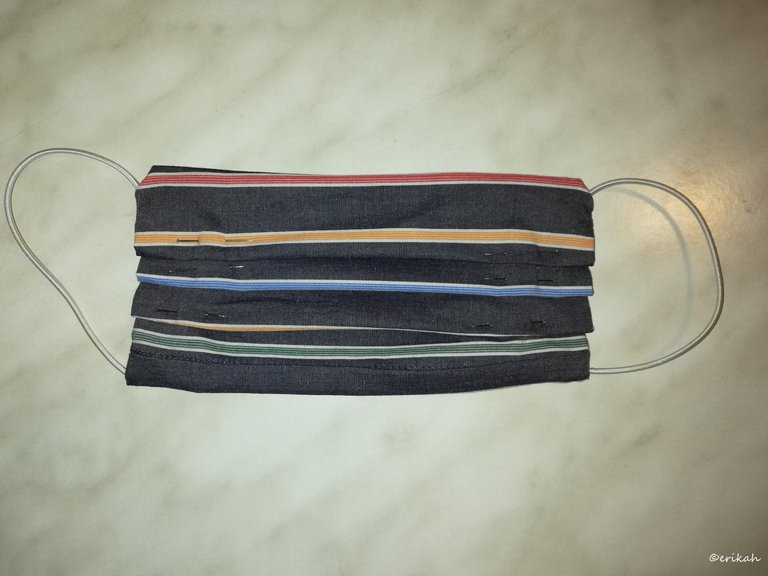 You will also need two pieces of 7" elastic cords. After sewing the two pieces together, sewing the edges with the elastic cord, it came the most difficult part, the wrinkles. I've never done such thing before.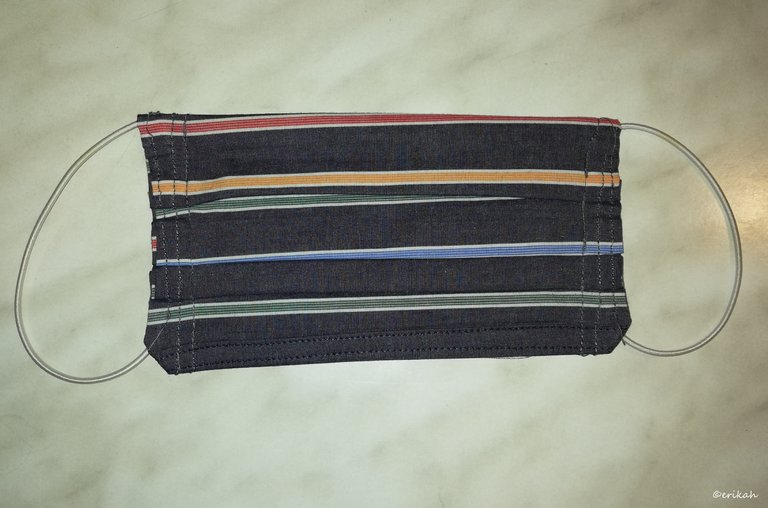 And this is the final product.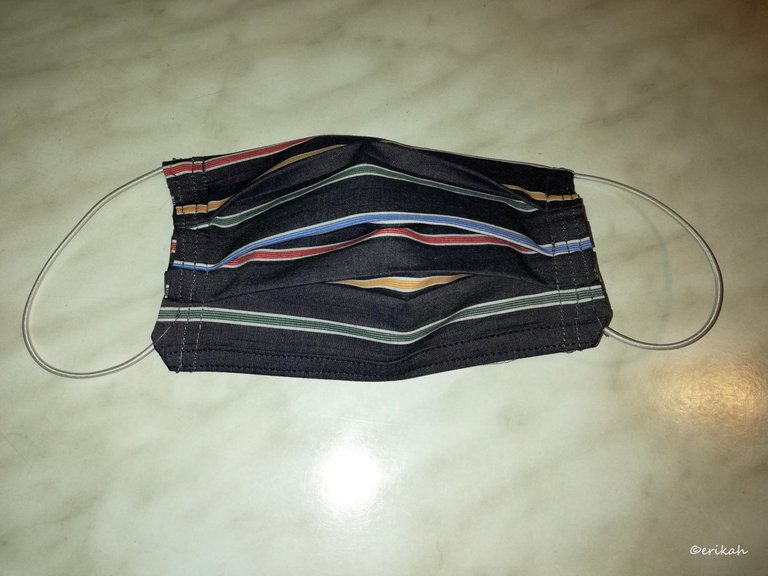 It's ready, functional and maybe it's going to save me from getting infected, but it's definitely not something I would wear gladly. The work I've done it's not the best, I'm not exactly proud of the quality, there's plenty of room for better work, but it's a start, the next one will be better I hope.
This is my entry to #needleworkmonday.

Check out my bags: