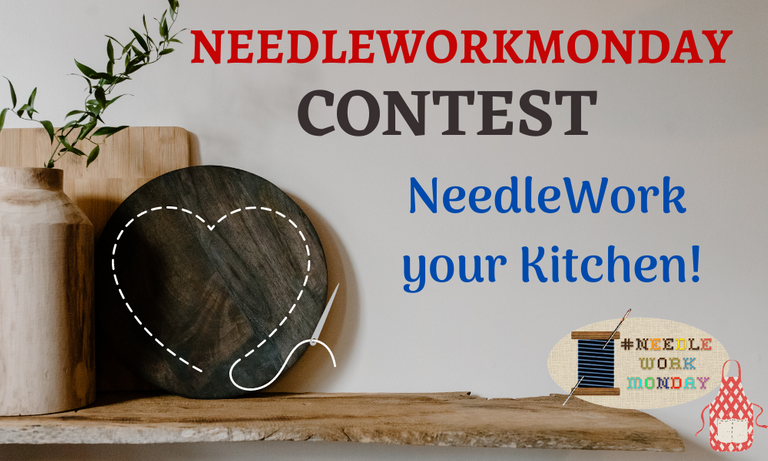 photo credit: Tara Winstead en Pexels
A new contest has arrived at Needleworkmonday!
The kitchen is that special place in the house where we spend most of our time. It is the space for food preparation, where succulent dishes and delicious desserts are prepared. It is the place where the family gathers to share a delicious lunch or a nice snack. That is why this time we want this special place to be the main protagonist of our new contest in the community.
Needleworĸ Yoυr Kitchen!

With this contest we want to encourage our users to dedicate a project to their own kitchen or to the kitchen of a friend or family member. Show us your creative process with some pictures, but we also want more than just a tutorial. Tell us what's behind the project: motivations, ideas, difficulties, anecdotes etc.

Contest Guidelines
1.- All projects must be kitchen related.
2.- All items you make for your kitchen must include a needle. We will also accept any form of fiber arts that has to do with knotting, braiding, felting, tying or any form of fabric and thread manipulation. You can even combine different sewing techniques together.

Some Ideas
Tablecloths, place mats, placemats
Cup and cup holders
Covers for household appliances
Cutlery holders
Practical and useful objects
Decorative objects
Curtains
Chair covers
Pot holders, kitchen gloves.
Aprons
Here you have some examples: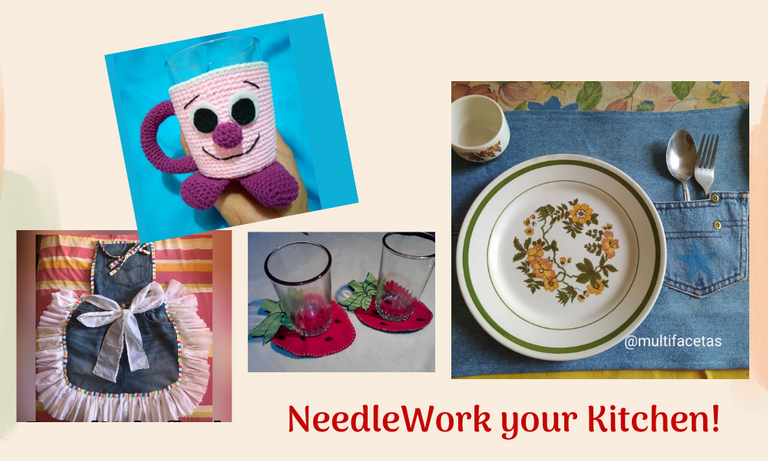 photo credit: @tibaire, @aracelis1965, @multifacetas, @coromoto20

Rules
1.- Show at least three photos of your creative process.
2.- Include a translation into English if you write in another language.
3.- Mention the source if you publish patterns that are not your own.
4.- Comment and support at least two entries in the contest.
5.- Use the hashtag #NEEDLEWORKYOURKITCHEN.
6.- Post directly in the NEEDLEWORKMONDAY community.
7.- Leave the link of your participation in the comments section of this publication.

Eɴтry Deαdlιɴe:
All entries for this contest will be received
from today until Monday, October 10.!



Prιzeѕ
• 1st Place - 30% of the rewards of this post
• 2nd Place - 25% of the rewards of this post
• 3rd Place - 20% of the rewards of this post
• 4th Place - 15% of the rewards of this post
• 5th Place - 10% of the rewards of this post


We are looking forward for seeing your entries! Ready, Set, Go Needlework Your Kitchen!!! 🧵🧶

Join us on Discord by clicking the logo below!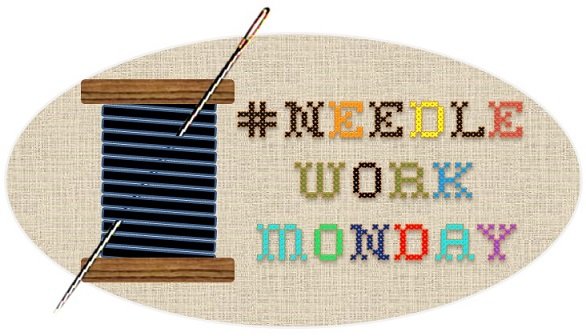 NeedleWorkMonday Founder:
Administrator:
Moderator:
Community Builders: