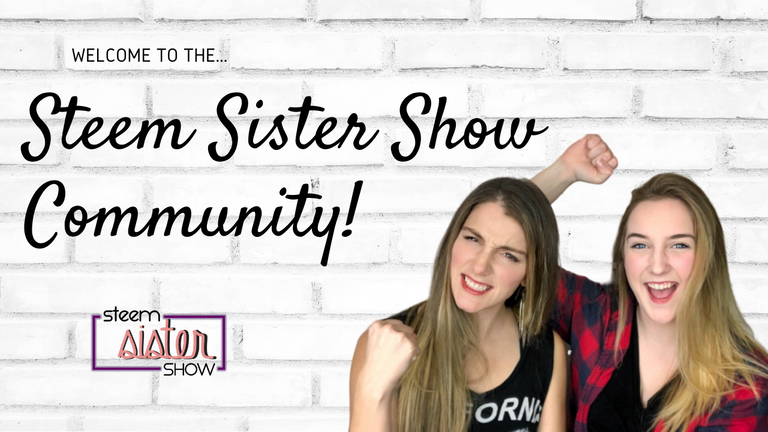 Hi Steem Fam!
We are so excited that you are here. We wanted to create this community to engage with and reward our flavorite people! Here's a little bit about who we are:
The Steem Sister Show is one of the longest running talk shows on the Steem Blockchain. We are just two sisters having fun, drinking wine and talking about life. If you like dumpster fires, inside jokes and the occasionally insightful comment - then you'll fit right in here.
---
Perks of Joining
We are excited to create this community so that we can really cater an even more awesome experience for you guys. Here are a few of the perks you'll get by joining our community:
Exclusive content
Giveaways just for community members.
Fun community contests, spotlights and more.
We hope you guys decide to join us for this fun ride! Be sure to follow us on Steem as well - @coruscate, @maryjaney, and @steemsistershow.
---
We Give Away Steem Every Show


In case you didn't know - we actually give away steem during every episode! Here's how it works. We collect audience questions in advance of our show - and then if we choose to answer it during that episode, we'll not only give you a shout-out, but we'll send you 2 steem as well! We've been doing this for over 150 episodes and have given away a lot of steem during that time!
---
Fun Fact: We are the only Crypto Based Show to EVER be Featured in a Superbowl Ad
One of the highlights of doing our show was getting discovered by a media company and being featured in a Superbowl 2020 ad! To hear the story behind how that happened - check out our Storytime video.

With Love,
The Steem Sisters
@coruscate and @maryjaney