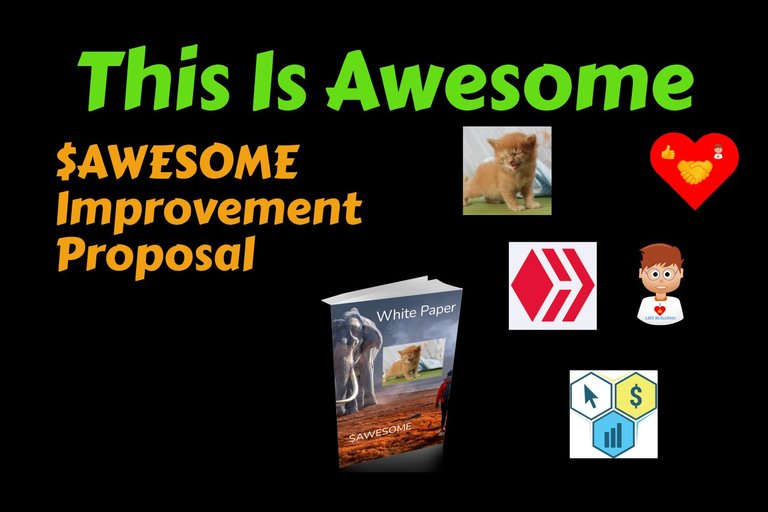 Made in Desygner
This Is Awesome
The goal of this project is to grow the Hive ecosystem by rewarding awesome content, and we do that by following curation trails that curates good content, much of it manually, and in the following categories.
White Paper
Here is our White Paper laying out the details for how we have tokenized our Hive Power, White Paper - $AWESOME.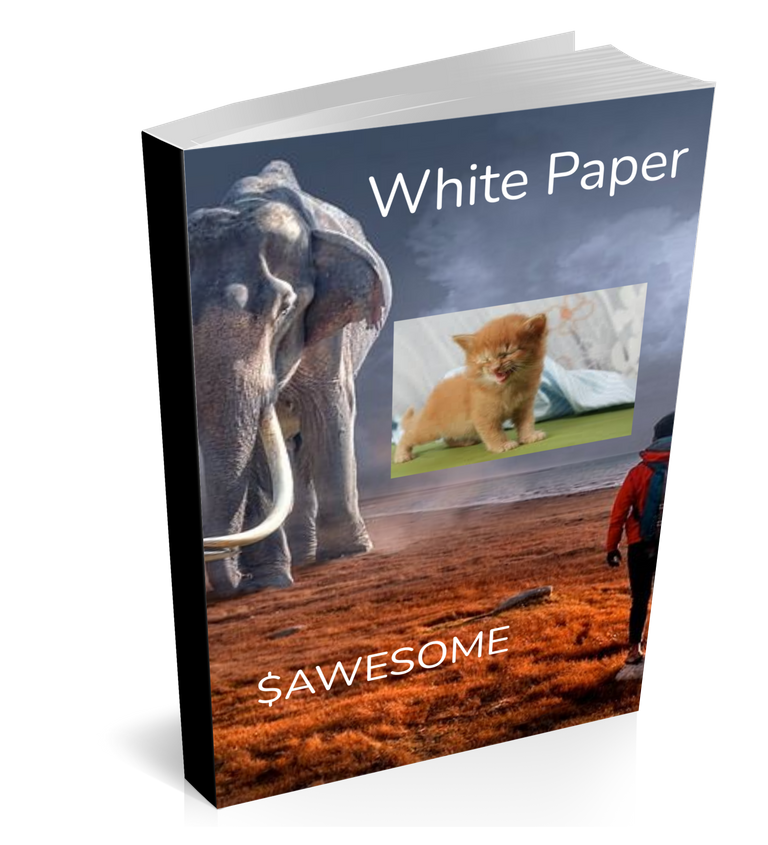 Made in Desygner and Adazing
You can trade the AWESOME token here, https://tribaldex.com/trade/AWESOME
$AWESOME Improvement Proposal
The AWESOME token has had a fantastic growth since our launch, and it has grown in value of over 63% since the airdrop, as we sell more tokens the growth in value will slow down a bit since it is the wide margin between the amount of tokens in circulation versus our total Voting Power that creates the leverage for our growth.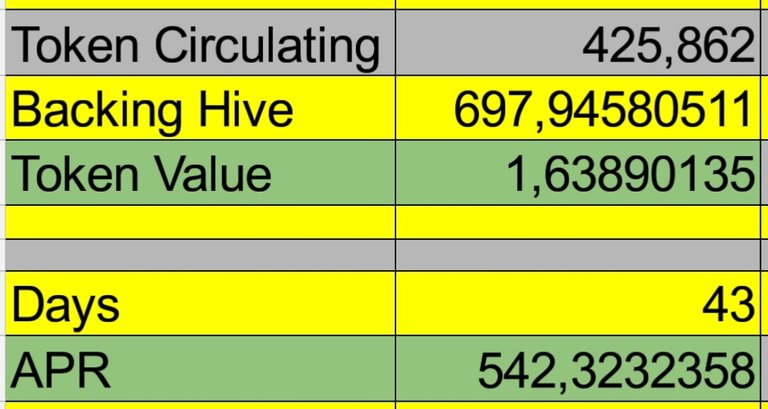 Screenshot from Google Drive
Now we do of course want to make sure that the AWESOME token continues to deliver a high APR even as we sell more tokens, and that our token is attractive to invest in, and here is 3 things that we want to implement to make it so.
1. Increase Decimals To 8
We currently have 3 decimals, and the thought behind that was because the AWESOME token is backed by our Hive Power and Hive has 3 decimals, then we should have that too.
However our token is traded against swap.hive which has 8 decimals, and if a buyer uses a market order to buy our token then they most likely also have to dust a few decimals, that might not be so attractive to some.
So we suggest to increase token decimals to 8 and make the buying process more attractive.
2. Policy For Token Issueing
Right now the amount of tokens issued is the initial airdrop amount, plus 1000 that was issued for the initial sell orders, and we have not issued any new tokens since.
What tokens that have been issued and are not in circulation is in the sell orders on @awesomecuration, to sell more than that we need to issue new tokens.
Now to not kill our growth but at the same time make sure that we can sell tokens we want to implement a policy for when we can issue new tokens from @thisisawesome to @awesomecuration which will be added to our sell orders.
To issue new tokens then our total Voting Power has to exceed 10 times the number of tokens issued, that would represent about 110% APR or above.
3. Policy For Token Burning
If our total Voting Power decreases due to massive sell offs, or removed delegations, then we also need a policy for token burning to make sure we still have a good growth rate of token value.
We will start burning tokens that we buy back if our total Voting Power is lower than 5 times the amount of tokens issued, that would represent about 55% APR or below.
Add Your Feedback
That is the changes that we want to make, what is your thoughts about it?
Mention all token holders.
@flaxz
@ph1102
@torrey.blog
@thatcryptodave
@stickupboys
@alokkumar121
@pixiepost
@tristancarax
@reeta0119
@paulcaraway
@certain
@wearealive
@elianaicgomes
@iamraincrystal
@justclickindiva
@fiberfrau
@athomewithcraig
@guurry123
@jeanlucsr
@mariannewest
@gadrian
@imfarhad
@invest4free
@andy4475
@cccf
@jarvie
@kingneptune
@silent.screamer
@quinnertronics
@johnsdowie
@regenerette
@alive.chat
@jacoalberts
@arena10
@cliffagreen
@dadspardan
@pizzaexpress
@alente
@adamada
@adysscheryl
@juecoree
@dibblers.dabs
@eirik
@fireguardian
@thebeardflex
@ykretz
Thank You!
Thank you very much for reading this post, leave your thoughts in the comments below, and ...
Stay Awesome!
Sincerely,
This Is Awesome
---
Join us on Discord: https://discord.gg/SthJJDZ