Hello, Hivians! It's been a long time since I last updated you all here, and I assure you I have been very busy. Our website, www.blockchaingaming.com, has been redesigned from scratch, and we are in the process of relaunching the wiki, forum, etc. We're also getting closer to being able to list a collection of playable browser games on our site, including HIVE games HashKings, Rising Star, and Crypto Shots.
In previous posts, I talked a lot about the tokenomics of HashKings and Rising Star. When HashKings water was scarce in the early times, we initiated a Great Flood, and then subsequently a Great Fire to burn as many tokens as possible. Because Accelerator Programs should be fun.
We also launched a Liquidity Improvement Plan, but the BUDS pools on Polygon and Fantom have since been abandoned. Instead, we have concentrated our efforts on the HIVE blockchain, which included creating a Diesel pool for STARPRO, as well. With these, you could exchange SWAP.HIVE for BUDS or STARPRO (and the reverse); this changes the ratio of one token to another, thus changing the exchange rate between them. Pools are always balanced, with larger ones being more resistant to price movement.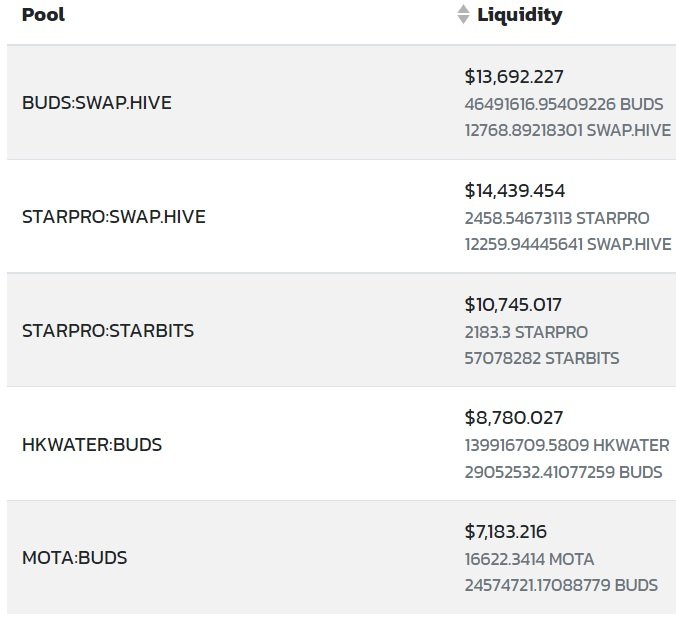 Both of these pools were created with well over $10-20K worth of starting liquidity, vastly more than the size of the limit order books. This means they can handle vastly more volume and are a better indication of the real token values, so you should definitely consider using them more often for your trading needs.
There was a problem, however. Both HashKings and Rising Star have more than one type of token in each of their ecosystems. Players earn one type and convert it to another. But because all of the tokens trade for SWAP.HIVE, they had to sell them for SWAP.HIVE to do this on the market. This puts downward pressure on their HIVE value and effectively forces people to exit the game economy.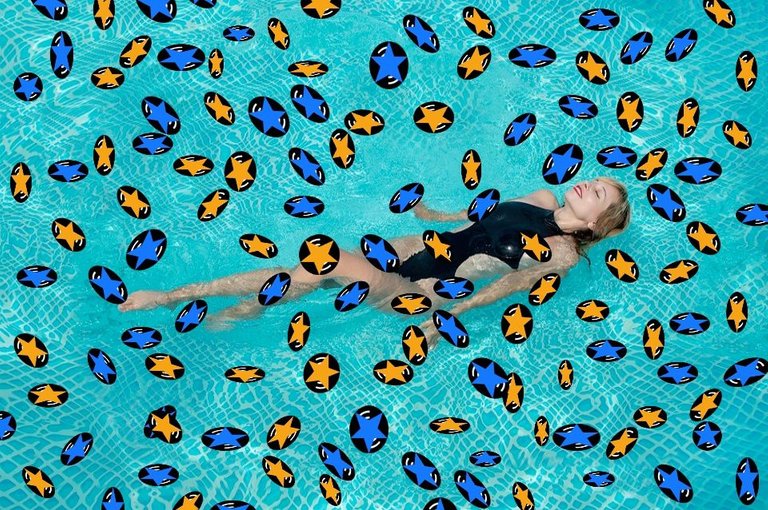 Take Rising Star, for example. Players directly earn STARBITS for the musical missions they run in solo play. To get STARPRO directly, they had to burn them by bidding in Music Promoter. Oftentimes, however, the price of STARPRO would be cheaper on the market; if they wanted to get some with their STARBITS, players first had to sell them for SWAP.HIVE, which reduced the value of STARBITS.
The STARPRO:STARBITS pool solves this problem. Players can now swap their STARBITS for STARPRO directly and see the conversion rate between them. It's up to arbitrage agents to balance that rate with the other pools and the order books. But due to the pool's relatively huge size, you can buy much larger amounts of STARPRO than you could get from Music Promoter, which only distributes 100 a day to players.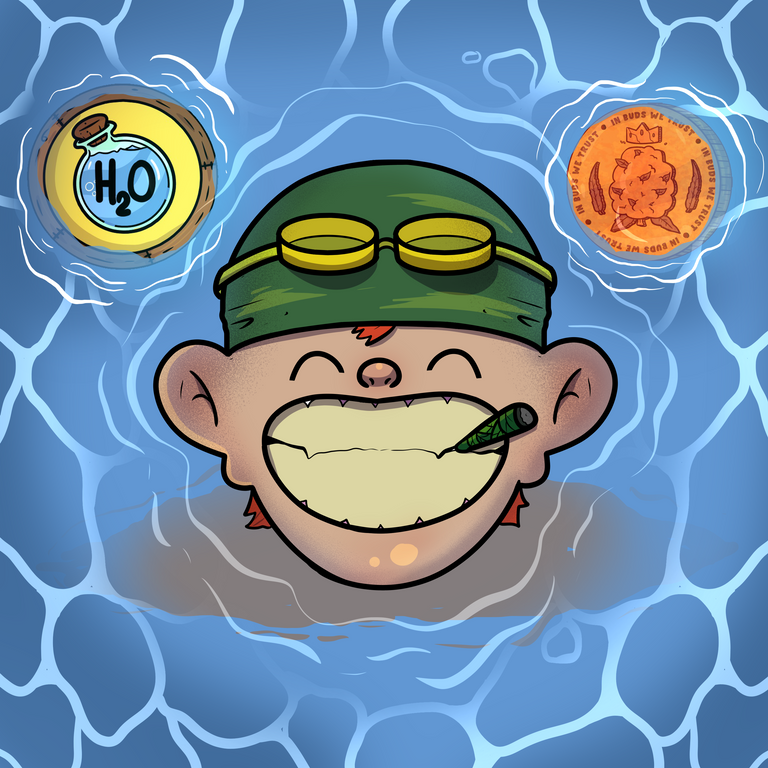 HashKings has even more tokens, so we had to create two pools. One of them is quite literally filled with water—HKWATER, that is—making it much easier to re-up your water supply using the BUDS you harvest. No more will you need to dump BUDS on the market every time your plants get thirsty; you can go directly from BUDS to HKWATER in one step. And the pool is large enough for any water baron to effectively sell their precious commodity, as well.
The other pool is for MOTA. Players had been complaining about difficulty acquiring seeds for quite some time, and you need MOTA to get the weekly drop. To remedy the situation, we have created a MOTA:BUDS pool allowing players to directly convert their harvest to seed production via the market, without needing SWAP.HIVE as an intermediary.
The sheer size of this pool should dwarf that of the limit order books, which would have easily broken under trade volumes which the pool is capable of handling. As an added bonus, we have reduced by 40% the amount of BUDS we put daily in the in-game MOTA pool, which is where new MOTA comes from. This means you can get more MOTA for less BUDS than before.
Go to https://tribaldex.com/dieselpools/ to try for yourself!