📢In this #Giveaway we are giving away NFTs, EcencyPoints, HIVE and Starbits!
Welcome back to another CBRS #Giveaway! This time our main giveaway is going to be 5x EAT YOU ALIVE Song by @ravenmus1c featuring @cryptoniusrex. Raven is a great artist who does have a pretty unique style of music, but if you would listen to some of her songs then you will probably fall in love with her music. We love listening to her songs on #RisingStar game and on @blocktunes.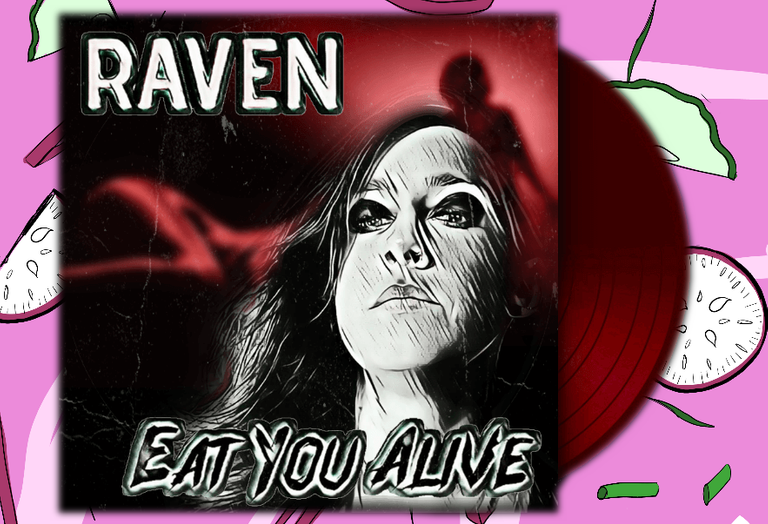 This song can be found as a #NFT in @risingstargame. If you are still not playing #RisingStar, then you are really missing out. Here is a link to the game: https://www.risingstargame.com
Here is what you have to do to be one of five lucky winners
✅Follow @ravenmus1c and @coldbeetrootsoup
✅Reblog this post
✅Tag 3 Friends in the comments

Ecency Points Giveaway
📢Like always @ecency and @melinda010100 are always there to support #CBRS and our Giveaways. We will be giving away 50 #Ecencypoints to everyone who will tag 3 friends in the comment. #Ecency is a great #Dapp to use when blogging and especially if you are using your #mobile. It is so easy to use and #blogfriendly😍
Starbit Giveaway
📢To give you even more, @ravenmus1c decided to give every #Hivian who reblogs this article 100 #Startbits. So if you are reading this, don't forget to #reblog and #earn Startbits.
HIVE Giveaway
📢We are also giving away 10 HIVE to a random winner who will Tweet this #giveaway on Twitter or if you go to our #Twitter and Retweet our post there.
Either way you will be in the Wheel of Names competing for 10 HIVE #Prize🙌

Big Thank You to @ravenmus1c for giving us this opportunity to #giveaway her #NFTs. If you still don't know who this amazing #musician is, then you can check her #music by clicking on one of these links.
Raven Music Hive: https://peakd.com/@ravenmus1c
Raven Music Twitter: https://twitter.com/RavenMus1c


Visit @blocktunes -> https://hive.blocktunes.net for more #Hivemusic
Visit @risingstargame -> https://risingstargame.com and earn Startbits