Ahhhh... the Gelatinous Cuve... a staple of every old school DnD adventure! Slow moving, impossible to kill... it is a card that I've not really tried out that much as I normally prefer the self-healing tanks if I don't have Lord Arianthus in play (due to Legendary limitations for game restrictions).
However, this post subject got me thinking... perhaps a hard to kill front line Gelatinous Cuve could be useful, as it is only a Common level monster that only uses 6 mana. I thought that I would just purchase enough cards to level it up to Level 6 so it picked up the Self Healing ability along with the Scavenge ability, this should be enough to give it some survivability, although it does take full damage from each attack on it...
The Battle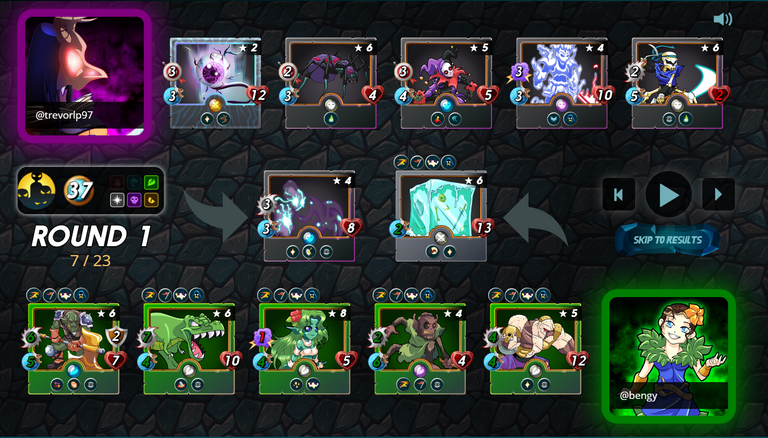 After a few experiments with the Gelatinous Cube, I'm going to feature this particular one... in fact, it was my first battle with the cube, and I think it really highlights the strengths of the unkillable monster!
The Battle restriction is the Super Sneak ability... which means that it is quite possible that the enemy team will be spreading out their attacks between the front and the rear, which gives the Cube a bit more time to scavenge and heal itself.
So, Gelatinous Cube at the front, followed by the Flesh Golem tank as the backstop. Extra Heal and Health from the Wood Nymph and an extra point of Health from the Summoner means that the Cube is starting at 13 Health with two applications of healing per round! Good old Rexxie is stacked with the Brownie for extra melee firepower (and a bit of a speed boost....) whilst the Stonesplitter Orc brings up the rear to extract a retaliation on anyone who dares attack the rear end!
So, after all the beginning buffs and debuss are cast... well, my team is looking pretty damn healthy! They all have a boost to speed, melee and double boost to health!
Round 1: Wow, my heavy hitters have made mincemeat of their last two monsters... and the Cube peaks at 15 Health! Even though it is taken down to 5 health, there is 5 healing from the Wood Nymph and another 5 healing from the Cube itself! 10 healing per round... wow, I don't think the leftover monsters can even muster that amount of damage, even with a Poison affliction... and in the next round, there will be even less damage possible as my sneaking melee stompers smash them from the back!
Round 2: In this round, I lose my Healer... but at this stage, even the 5 HP self healing is more than enough. The Cube peaks at 17 health, and it pretty much unkillable now... the only question left is how high it's health gets before the game is over!
Round 3: ... and the answer to that was 18 Health! WOW....
Conclusion
I'm really starting to see the benefit of the Gelatious Cube as a viable Common card replacement to Lord Arianthus... however, the trade off is that you lose a front line attacking position (at least Lord Arianthus reflects and thorns damage back to attackers). So, for the Melee attack from anywhere positions, it does make for a great front tank... with the "real" tank right behind it, just in case...
I could see it also being used as a barrier for Magic and Ranged monsters to hide behind... but in the end, the full damage that the Cube takes does make for a risky gambit... it needs to survive the initial onslaught, otherwise it is an expensive (in terms of mana and lost damage dealing) damage sponge.
It really comes into it's own when it has a chance to heal or scavenge... in these games, it makes for an infuriating regenerating unkillable blob that is preventing the enemy team from doing any real lasting damage to your actual damage dealers. In this featured battle it worked well, but in some of the other battles where I tried leading with the Gelatinous Cube, I was much less sucessful as it got taken down too fast to play it's proper part in the game...

Splinterlands (aka the best blockchain game out there!)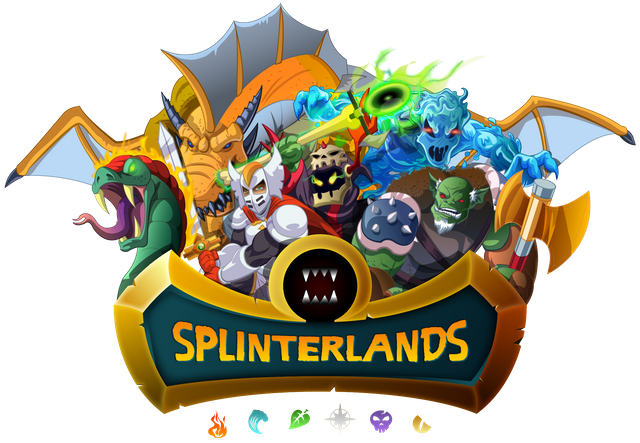 Have you heard of Humble Bundle? It's a place to get some really great deals on Games, e-books and comic bundles. However, if you sign up for a Humble Bundle Subscription (12 USD per month) you get some really nice bonuses!
A 100+ USD bundle of games delivered direct to you each month, redeemable on Steam, Uplay or direct download (depending on the game). This includes recent Triple A games!
Access to the Humble Bundle "Trove", a list of 60 games (and growing...) which are free to play as long as you remain a subscriber!
Additional Discounts on the Humble Bundle store, with the choice of supporting charities, Humble Bundle or developers in whatever percentage that you wish!
Humble Bundle Subscriptions, it's a no brainer for the dedicated gamer!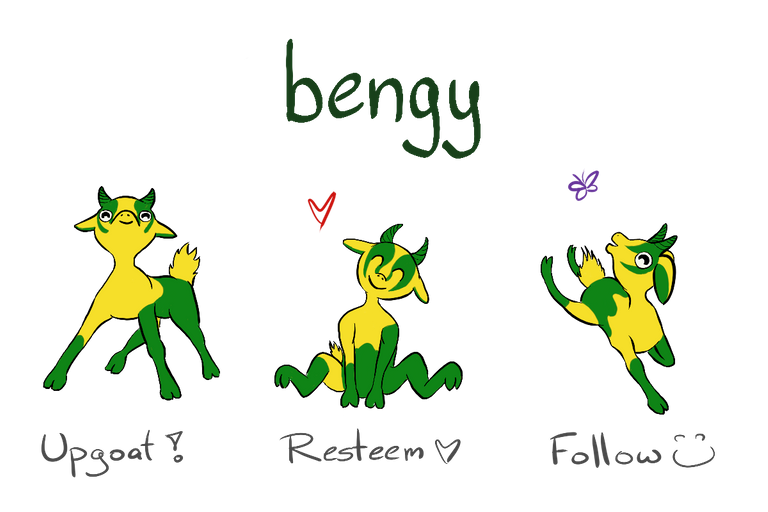 Upgoats by ryivhnn
Account banner by jimramones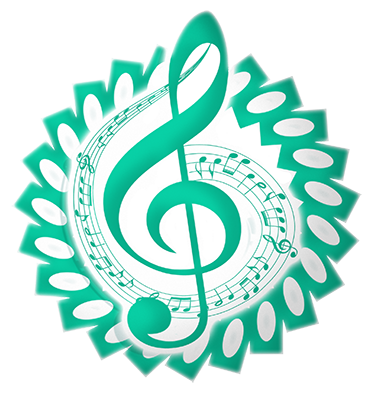 The classical music community (Subscribe at Steem and Steempeak) at #classical-music and Discord. Follow our community accounts @classical-music and @classical-radio. Community Logo by ivan.atman