It's four weeks in, another season is coming to a close and 1st September brings with it the new changes with the collection power requirements which will limit which league you can reach.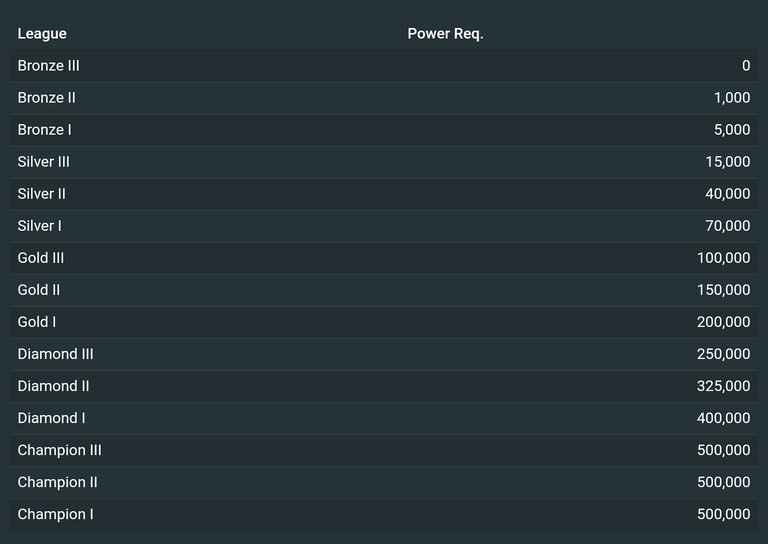 The power required is the DEC value of your card collection. With the @life-relearnt account, this currently sits at 1,485, according to Peakmonsters. This means I will be able to go no higher than bronze II league, no matter how many points I gain from wins. Currently I'm sitting in gold II league, so that gives an idea of the gap difference. At the moment, as the season draws to a close, gold II isn't posing me too many problems, because the stronger teams have reached the higher leagues, leaving me on a more level playing field. However, earlier in the season it wasn't much fun getting nowhere and taking hours to even complete the daily quest. I'm still looking forward to seeing what the changes bring, but I realise that getting up the leagues is going to be much slower. My next league is at 5,000 and then 15,000 before I'll even glimpse silver again.
My main account sits at 151,000, which limits me to gold II. This will feel more odd, because I haven't been in gold leagues for ages there. I start the season in the diamonds, then go to champion III. I even hit champion II on occasion, but I think that's by fluke.
It's been a good week for rewards. I got an Untamed card pack from one of the rewards chests. The cards might only have replaced the phantom ones I got with the spellbook, but still, they're my own!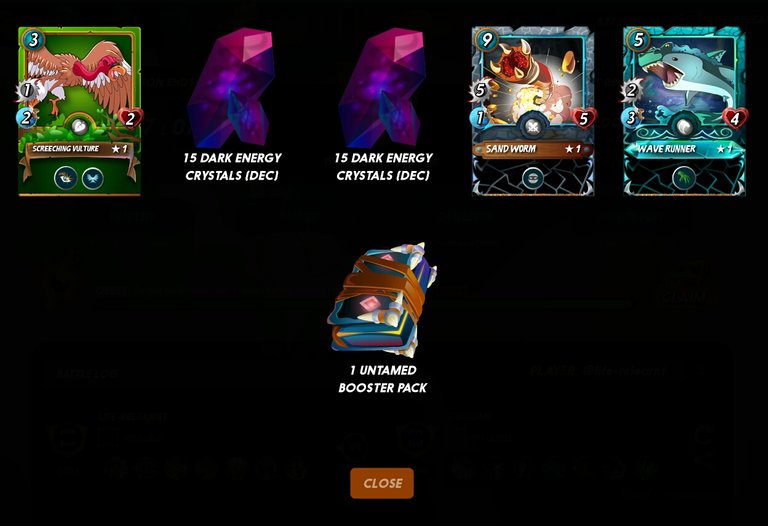 source
I levelled up my Wave Runner, to level 2; not that I can use it at that level. With all my Summoners at level one, I can only summon level one cards. I got epic dragon summoner, Kretch Tallevor, as one of the reward cards today and I don't even have that on my main account! There are apparently only 4,424 in circulation. It has no summoner buffs, but it's only 3 mana to use, so a good option in low mana battles.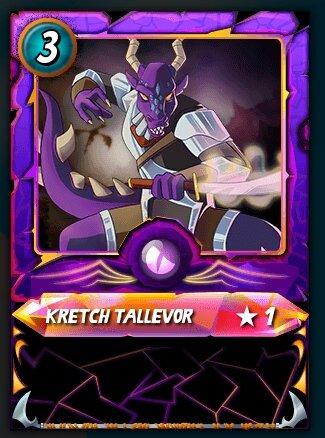 I'll get one more daily quest in before this season ends, then I wonder what happens as we change over.
Latest stats from Peakmonsters say I've made back roughly a fifth in card value from my initial $10 outlay.

~○♤○~