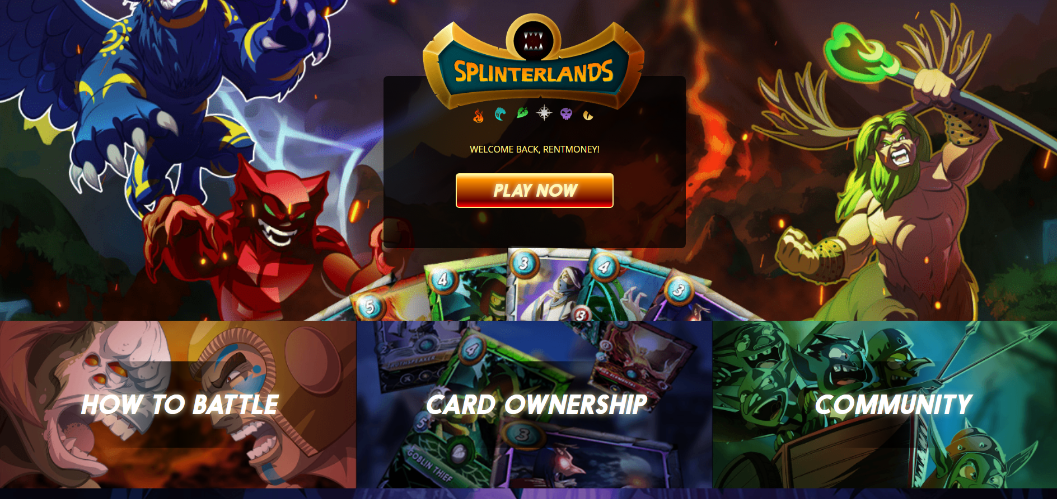 Our SPT Content Creators List is a group of bloggers on the HIVE network which like to blog about the blockchain game Splinterlands. Get your name on our SPT Content Creators List TODAY and start receiving upvotes from the SPT curator account @monstercrusher. Getting on our SPT Content Creators list is easy. Simply show your interest below in the comment section and your blog will be reviewed. If we see you are creating Splinterlands content on the HIVE Network and are using the SPT tag when you do so you will be added to our list. We also like to encourage the use of the BATTLE tag. A new gamer tribe was born: A gamer tribe known as 1UP was recently created and we intend on supporting that tribe as well. This means those of you on our SPT content creators list can potentially earn SPT/BATTLE/1UP along side the HIVE and HBD you earn when getting an upvote from @monstercrusher.

SPT is the native token of the Splintertalk Tribe. One can earn SPT tokens via creating/curating content on the frontend https://www.splintertalk.io/. One can also earn SPT tokens via using the SPT tag on any Splinterland related topic created on the HIVE Network. SPT can be traded on the exchange Hive-Engine.
Recent BUY/SELL Orders Of SPT On Hive-Engine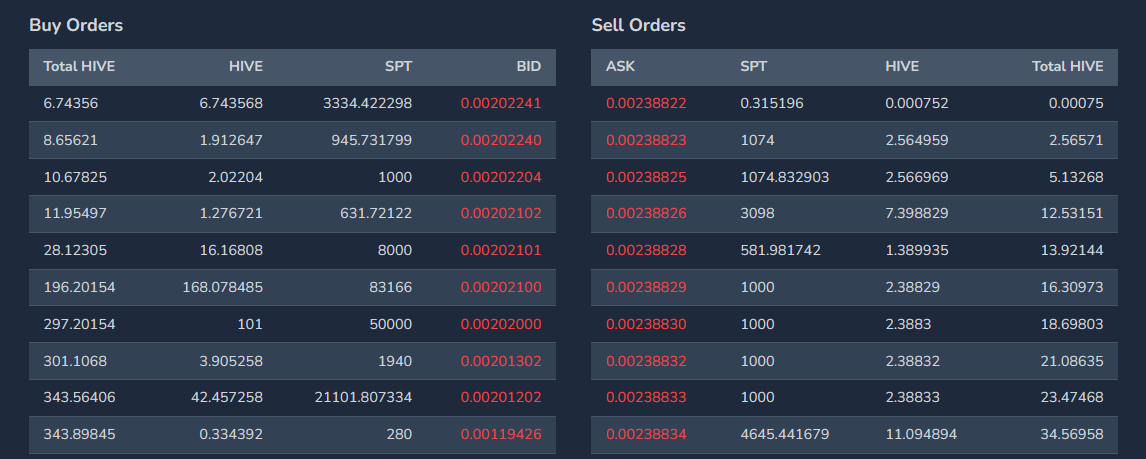 BATTLE was the first TRIBE on the HIVE Network that was created strictly for general gaming content. BATTLE can be earned via creating/curating content on the Tribe https://social.battlegamesnfts.com or by using the tag BATTLE on any gaming content created on the HIVE Network. BATTLE can be Traded on ive Dex's such as HIVE-ENGINE/Tribaldex and LeoDex. Do your own research before investing.
Recent BUY/SELL Orders Of BATTLE On Hive-Engine


1UP is a newly created gamer community that has created their own Tribe site. You can visit the 1UP Tribe by clicking the following URL: https://www.1up.zone/@rentmoney. The 1UP Tribe awards its users the ONEUP Token. This token can be earned by creating and curating content located on the 1UP Tribe site or by creating and curating content that contains the 1UP tag. The 1UP community has also opted to award the 1UP token to other gamer tags such as Splinterlands making the 1UP Tribe an easy choice for us to support with our curation efforts. The 1UP token is traded on all the Hive Dex's.
Recent BUY/SELL Orders Of 1UP On Hive-Engine

Splinterlands is an online blockchain game built on the Hive Network. Splinterlands utilizes NFT's for game play. These NFT's and other in game assets are tradable and have real monetary value. Click here to play or to invest in Splinterlands today. Play for free or purchase the right to earn for just $10 USD. The Hive Blockchain allows Splinterlands players to complete feeless transactions.

The SPT token can be turned into SPT Power which allows content curators to give bigger rewards (SPT Tokens) to authors who create content about the Splinterlands game. The more SPT a person has staked the more SPT rewards that person can give with an upvote. One can also purchase Splintertalk NFT's directly on the Splintertalk site using SPT tokens. SPT can also be sold/traded on the exchange Hive-Engine. Holding SPT will include you in a year long airdrop for the Splinterlands governance token known as SPS. Click the highlighted link below to learn more about the airdrop.

Click The Below Link To Watch A Splinterlands Battle
https://splinterlands.com?p=battle&id=d357a771c40fe8d5d7e3fe18b8c6ecd0c6b337b8&ref=rentmoney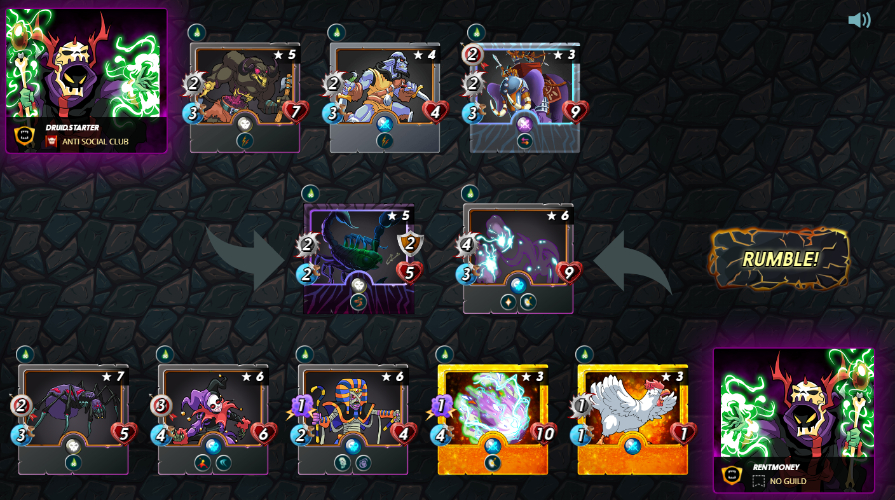 Disclaimer:This is an update to This post.