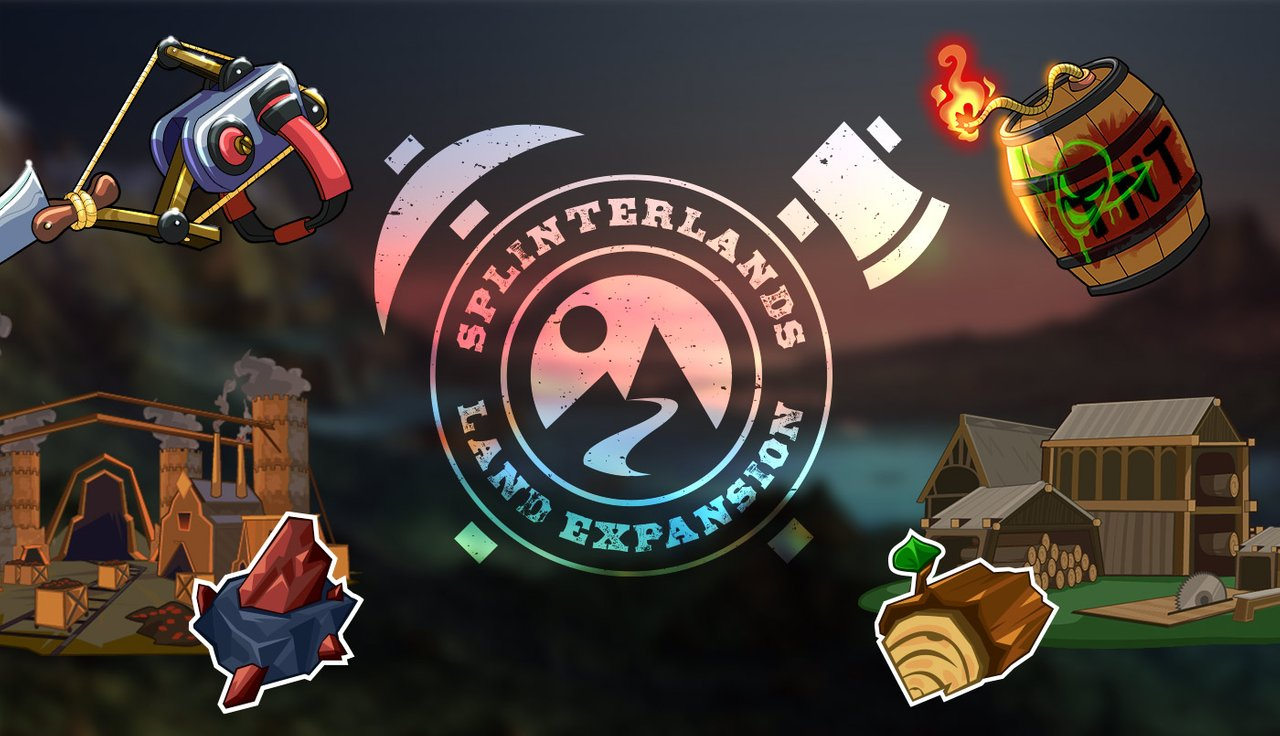 I've hit a few initial obstacles after my second day, but I'll stay on top of things to make this happen. I'll jot them out below, as well as the lessons I'm learning along the way.
---
Developing Challenges:
How do I cost-efficiently turn my powered down Steem into Hive?
(1) Blocktrades discontinued this trading pair, and getting Steem on Hive-Engine is rough because there's a large gap between buyers and sellers. I don't have Hive or Steem on my available exchanges, so I'm concerned about getting my couple hundred of dollars of old Steem swapped over. My first power down was spent on Credits in Splinterlands, but I don't have a way to swap Credits into anything else. (2) Perhaps I could buy a card and try to sell it and hope it gets bought with DEC vs Credits, and then move the DEC over to Hive-Engine to swap there? Ideas are very welcome here.
Hive's price is ticking/surging up, so my SBD payouts from recent blogging are getting quite weak. I hope that this doesn't drive the price of a plot through the roof. I'm going to foolishly hope that plot price stays put in USD terms.
(1) This affects my Steem that I'd like to convert into Hive right now. I need Steem to tag along for the ride. (2) It also dampens my hopes of efficiently allocating $20 of daily staking income towards Hive. I wanted to make a swap weekly, but if Hive is going to start surging, this $20 is going to get very weak against Hive unless my other tokens surge with it. (3) Regarding the SBD, I presume that payouts will swap over to Hive instead of HBD soon, so this might be a non-issue soon. Thoughts?
I highly doubt my 2 basic Hive Punks are going to sell as more continue to flood the market. I have one at 44.5 Hive and the second at 55 Hive. I raised the price a little on the second from 47.5. I might need to reconsider how to make up for this Hive source, as I'll start planning on them getting stuck.

SPS' price continues to drop, so that small income I have coming in that I was going to save vs stake seems to be turning into a non-variable.

Handcuffed: (1) I want to buy a few more Hive Punks, but don't want to try to do too much at the same time. I could use more DeFi income, but it's hard pulling myself away from previous staking/LP target commitments. (2) I have this plot as my commitment because it's supposed to be an amazing asset in the game in the long run and @blewitt won't be my friend anymore until I get one.
The Good:
DEC earnings after the season were pretty strong, so I was getting 5-11 DEC per win. I learned that DEC payouts spike post season, so I'll ride this wave as long as I can before going back to my paltry 2-5 DEC per win. At this point, I have 1,420 DEC from recent gameplay for about $14.20.

The plot price is roughly $785 now, so we're still in the plan's buy zone.

Great support on my recent posts to give me the feeling of hope that this can be done with the help of post payouts as long as I stay committed to writing good stuff. On that note, here's my last recycling haul post where I found about $1,800 of stuff in 2 hours and already sold one item for $400 cash today.

This was an awesome response from @holoz0r. Read it!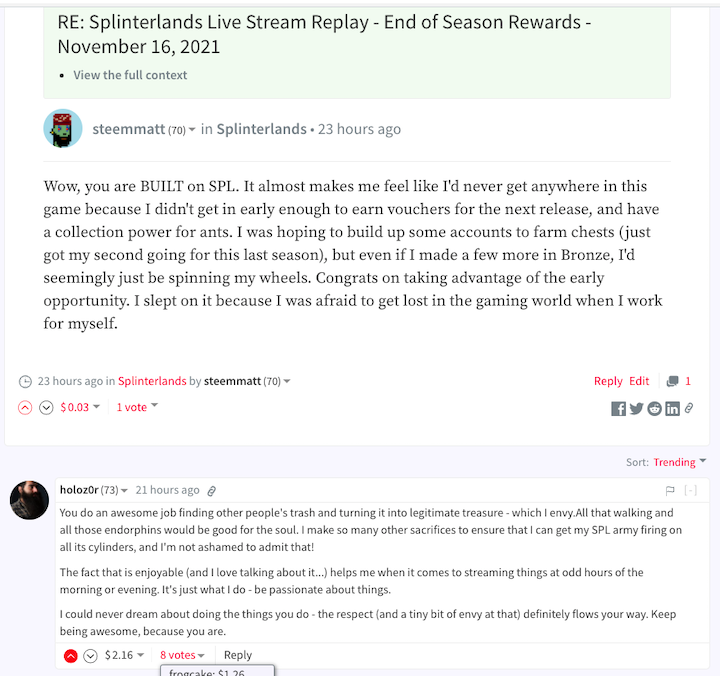 ---
Fund Roadmap:
137.8 Steem ready to trade for Hive if I can find a cost-effective way, worth ~$86.50.

287.3 Steem powering down worth $181.50.

1,420 DEC for approximately $14.20.

Current SBD: 10.519 HBD worth $10.08. I find it incredible that "management" hasn't figured out how to keep this thing pegged to $1 after all these years. SBD is over $7, so Justin hasn't solved it either, or he doesn't care.

Allocated DeFi earnings after two days: $40 stashed and accumulating daily.

Pending SBD payouts from active blog posts: 15.865 HBD ($14.97). Again, this HBD is sort of pointless if it can't be stabilized after all these years.

SPS: negligible.
Current funds allocated for out of $850 projected cost = $347.2 (41%)
---
Next Steps
Ramp up daily liquid SBD payout into 3 HIVE goal to 5 HIVE. I'll just need to comment more, or post a little more often. I typically only blog about my recycling and putting out more frequent content on that topic will be too hard since I can't sell that fast. I'll have to think about what else I could consistently write about that I'd enjoy.

Figure out how to supplement the 2 Hive Punks and the SPS portions of the original plan.

Keep farming DEC. I may have undervalued this source as the rewards are still decent post-season, and I'll have another post-season coming up that I'll make sure I'm at full charge for. Without knowing the strategy at the last season's close, I was below 80% capture rate to start.

Reconsider if I'm crazy for trying this hard when I can swap a fraction of crypto and get this over with. I can't see myself doing that, so the battle continues.
---
I'm not going to project the timeline again since prices and elements continue to evolve. I'll touch base in two more days to see where this is headed, and hopefully take any advice on the above into account to streamline.
Liquid proceeds will naturally be going to the Plot fund. Every penny is appreciated and helps me get there.
Thank you,
@steemmatt