kevian21 here
Zup guys im posting again using my alt this time.
this time we about to get out from (0 rating to 1000) which is mostly needed now a days if you wanna farm daily chest.
because bronze chest rewards is only 1 piece and doesn't even give DEC you might wanna go silver 1 rank (70000 cp required) to get 4 pcs chest and be able to do the quest twice if you have not refreshed it or done it yet for 24 hrs.
sometime soon I'm gonna post my daily grinding for silver 1 rank with rented cards up to (70000 collection power) with only a budget of 400 - 450 dec beating up bots (zombies ingame) which mostly i rely on for farming dec daily up to 600 returned dec for a profit of 200 dec per day and your chest openings which should be 8 piece.


so this is my alt account upon which we will perform the trick.
my budget for climbing up to 1000 rating is usually 50 dec and below because i only take specific cards which is very few.
the goal is to get into 1000 rating with minimal usage of capture rate so it replenish fast to 100 which is required for daily grinding in silver rank if you wanna get your rent fees back quickly and profit some more dec.
also upon all my accounts i never put money upon then even my main account just the summoner spell book which is 10$.
i have a total of 8 accounts in splinterlands which i play alternate for daily grinding this is how i built up my collection of cards.
and through tournament prizes and leaderboards in silver.
im a bit of a hardcore player so i just went on without ever spending more than the summoner spellbook for each account.
or simply im scared to invest money so i just take em slowly via rewards and farming.
or i dont have money to invest LOL.

this is my main account stats with just only purchasing summoner spell book all my cards bought and pack bought are from farming dec.
my initial or capital investment from my pocket money is only 10$.

Renting Cards
in the neutral section you only need 2 cards

The furious chicken and Creeping Ooze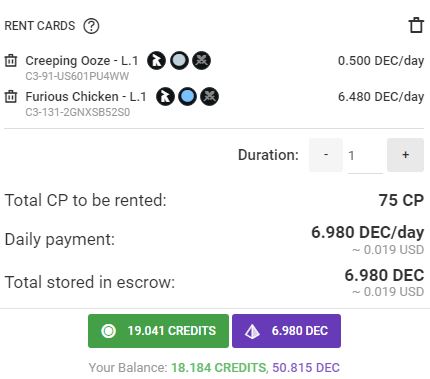 also im using peakmonster website to rent fast cause you can do multiple rents there at a time and they have level filter which helps me out very fast.
thanks peakmonster.
so far im left with 43.835 dec with this 2 rent

and now we will go to fire splinter the fastest way to get to 1000 rating in my opinion.
!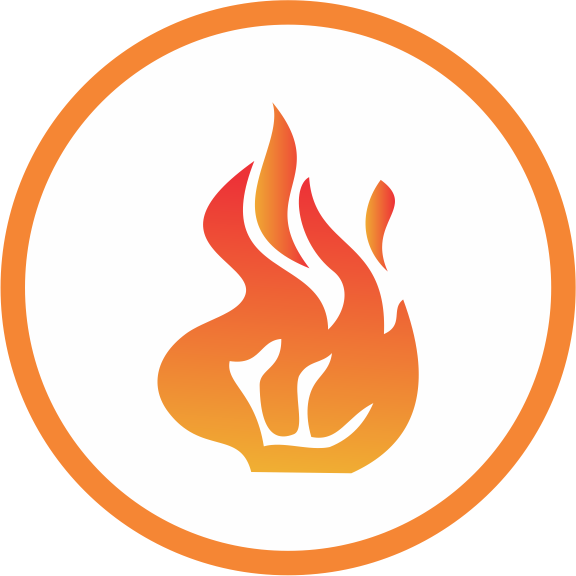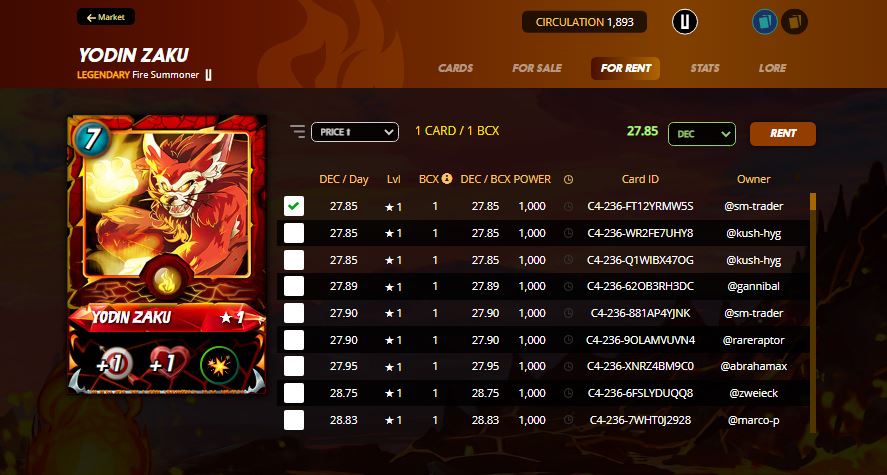 i know some of us hate this summoner, man i do too.
but there is a saying if you cant beat em join them.
rent yodin lvl 1 its the optimal way cause this card is like a super weapon he just blast all of them bots (zombies) in bronze rank all those same name guys and all their tricks are no match for yodin.
after renting yodin i have 15.986 dec left.

list of fire monsters and 2 special earth monsters
Fire Legendary
Grum Flameblade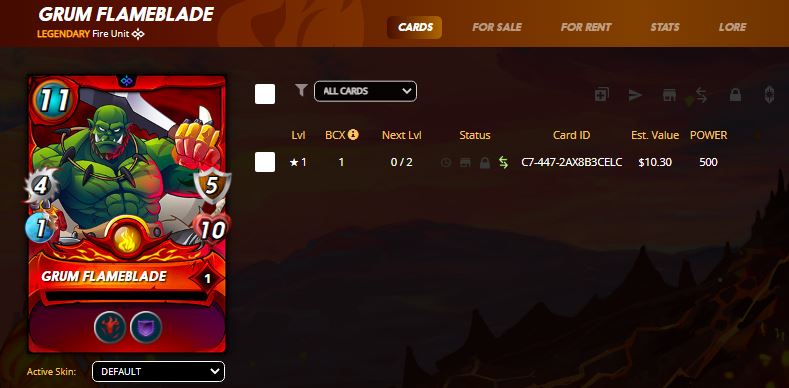 Scorch Fiend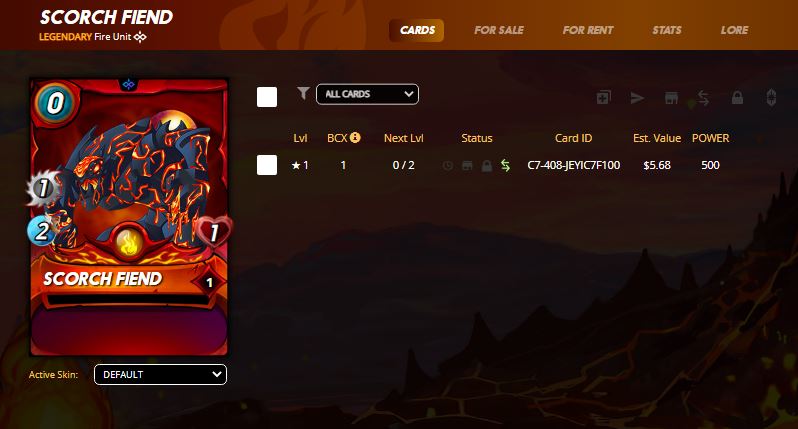 Fire Epic
Tusk the wide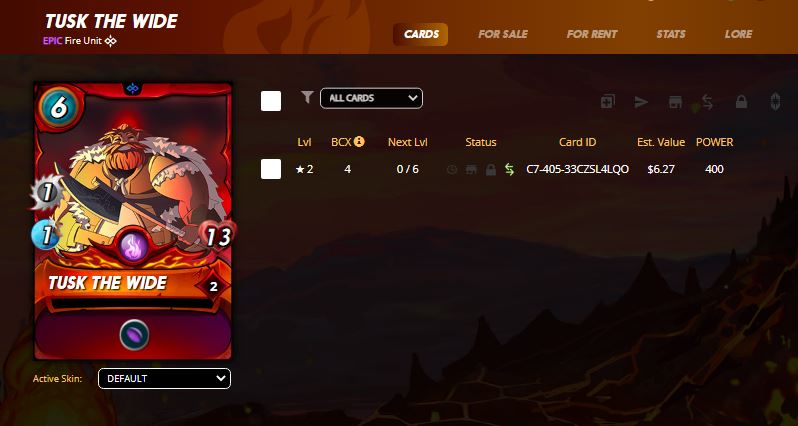 Forgotten One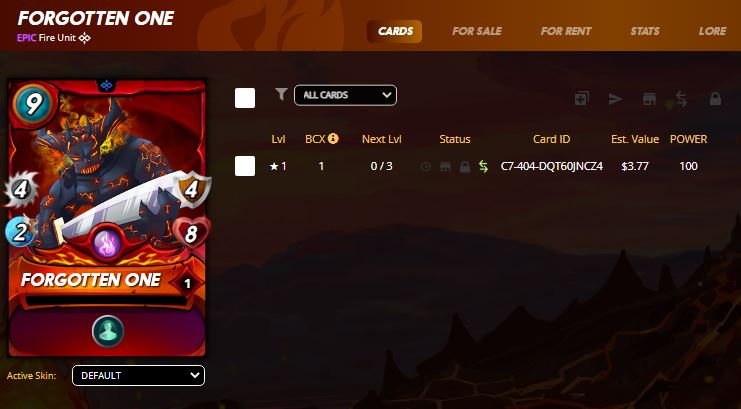 Ferexia General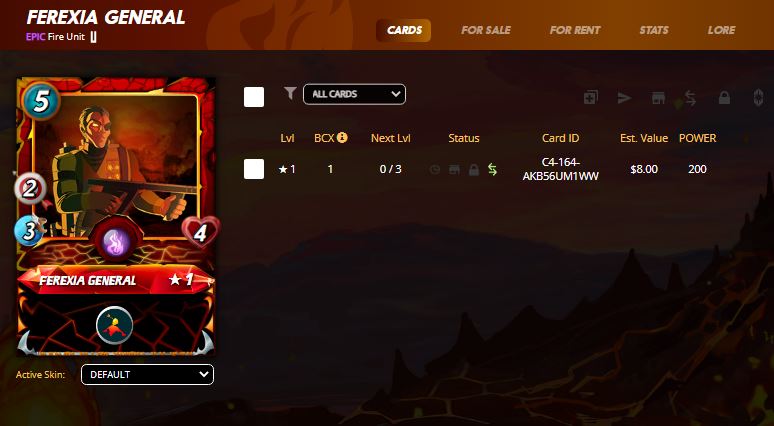 Imp Bowman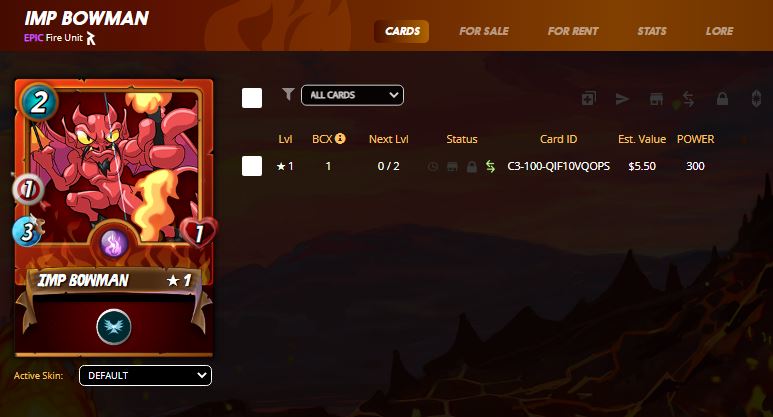 Fire Demon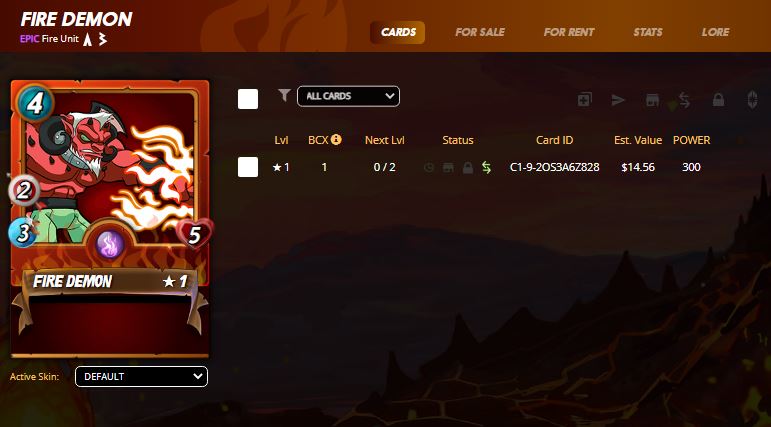 Fire Rare
Flame Imp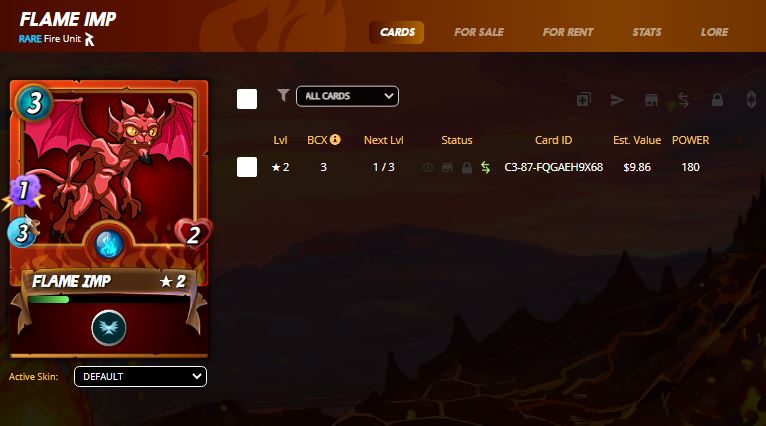 Fineas Rage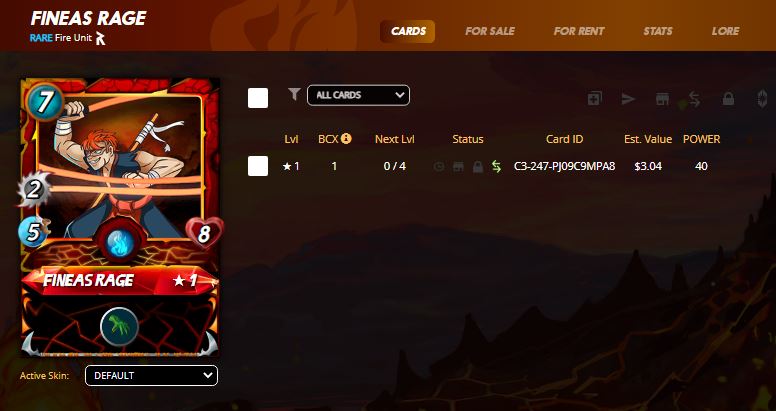 Naga Fire Wizard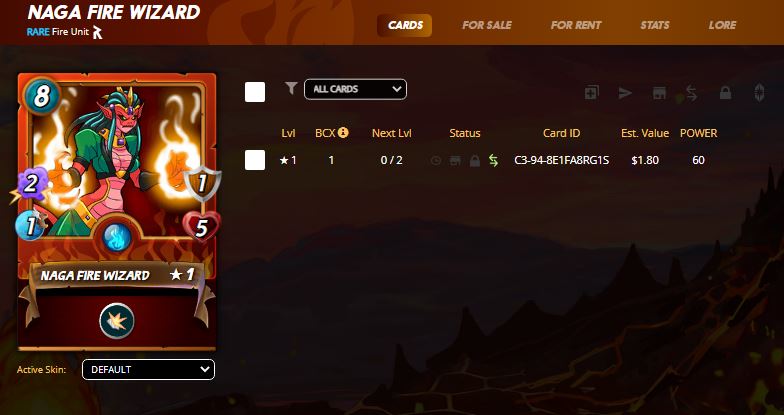 Cerberus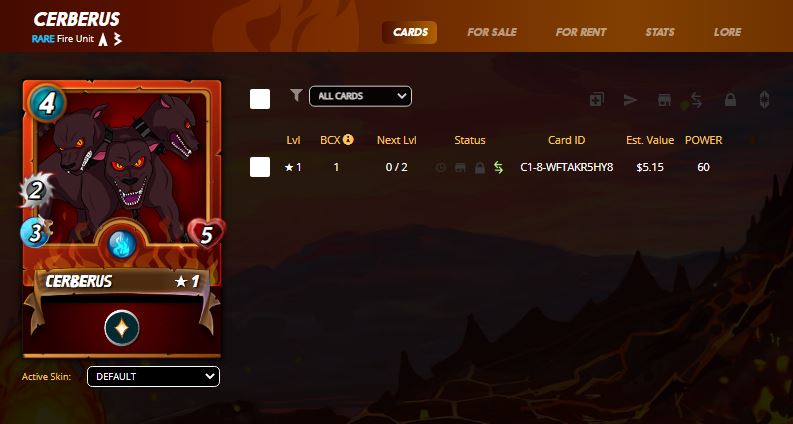 Common Fire
Kobold Miner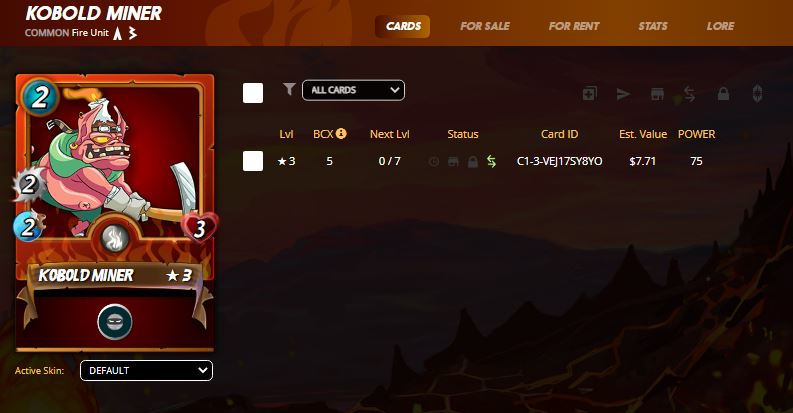 Fire Beetle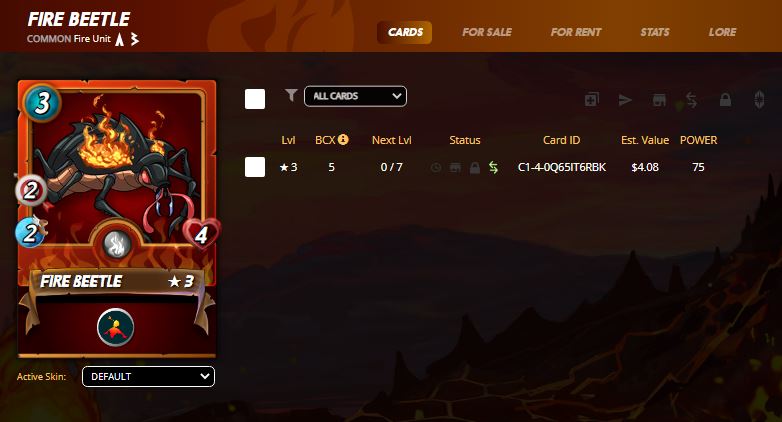 Ant Miners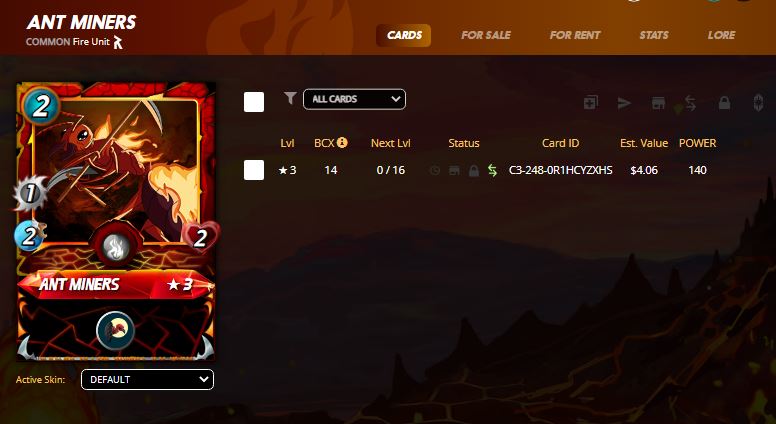 Lava Spider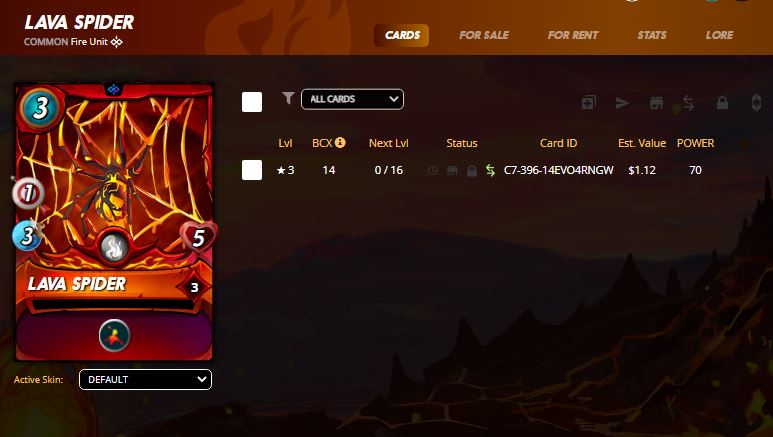 Earth cards must have/rent
Wood Nymph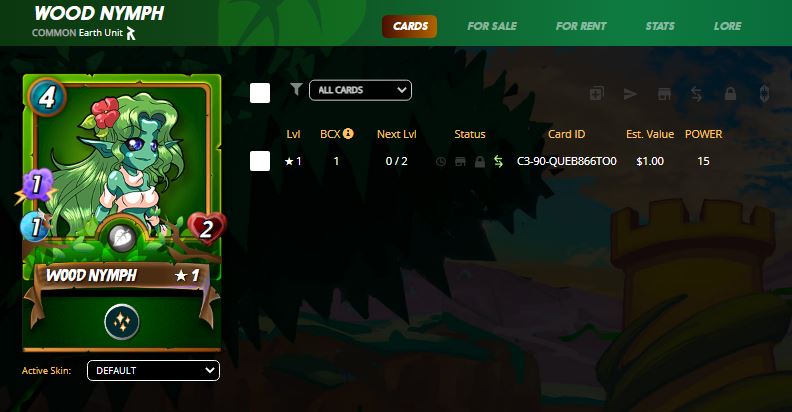 Mushroom Seer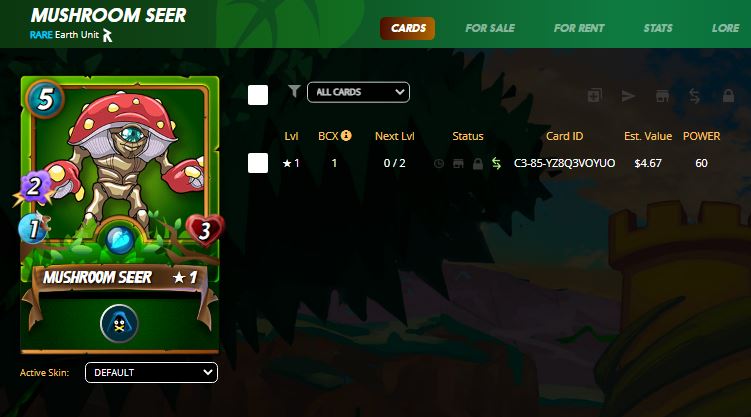 Total rentals 50 dec and 5 credits
after renting this is my dec and credits

this are my rental fees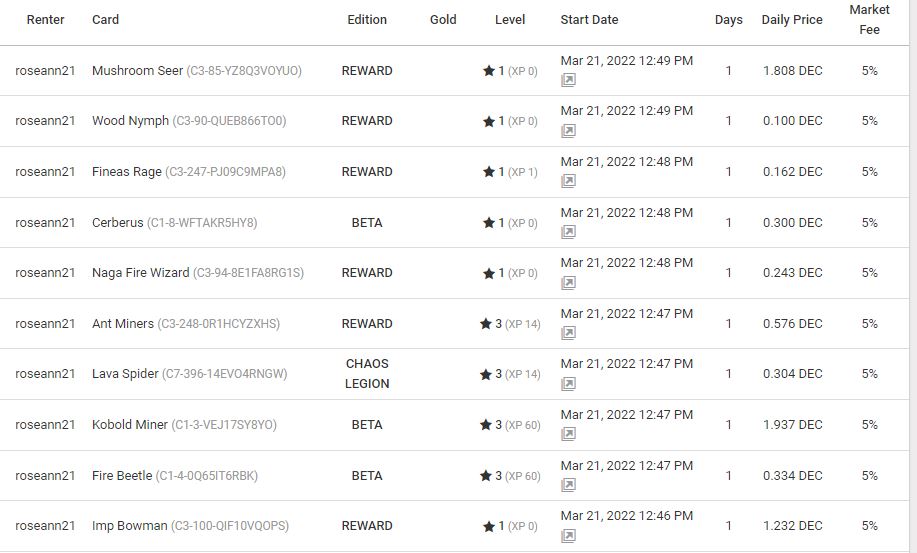 With this rentals you're good to go and tackle them zombies in bronze ranks.
Delegated cards
i have some cards Delegated from my main account to this alt account for the purpose of not havin to rent them this cards a less than a DEC at this current time if you also wish to rent them.

Lava Launcher
Djinn Renova
Uraeus
I shall post on my next blog the strategy applied as i go climb the rating quickly..
thank you for reading see you soon..
Disclaimer: All the images used in this post were taken from the game's website https://splinterlands.com/ in my account