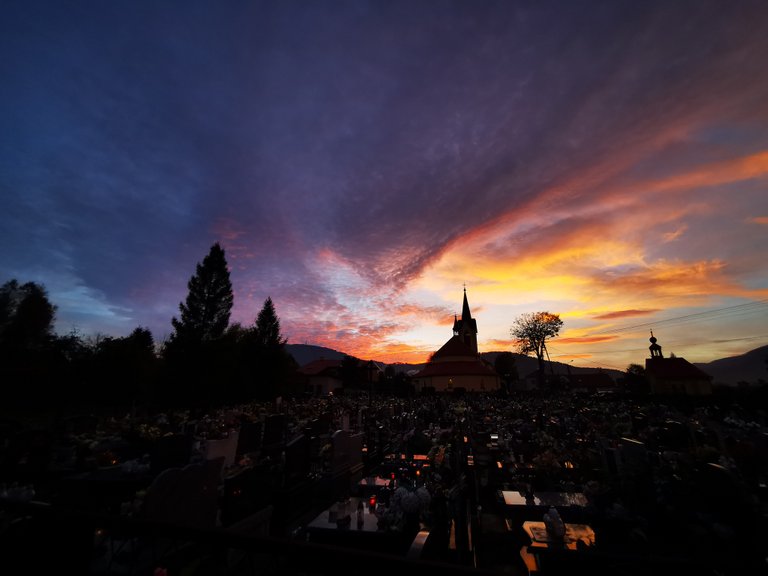 PL/ENG
Terminy gonią, obowiązki wzywają, czas ucieka - życie w ciągłym biegu. Dobrze, że czasami znajdę trochę czasu na trening rowerowy (dopóki pogoda pozwala).
Deadlines are chasing, duties are calling, time is running out - life in a constant run. It's good that sometimes I will find some time for cycling training (if weather permitting).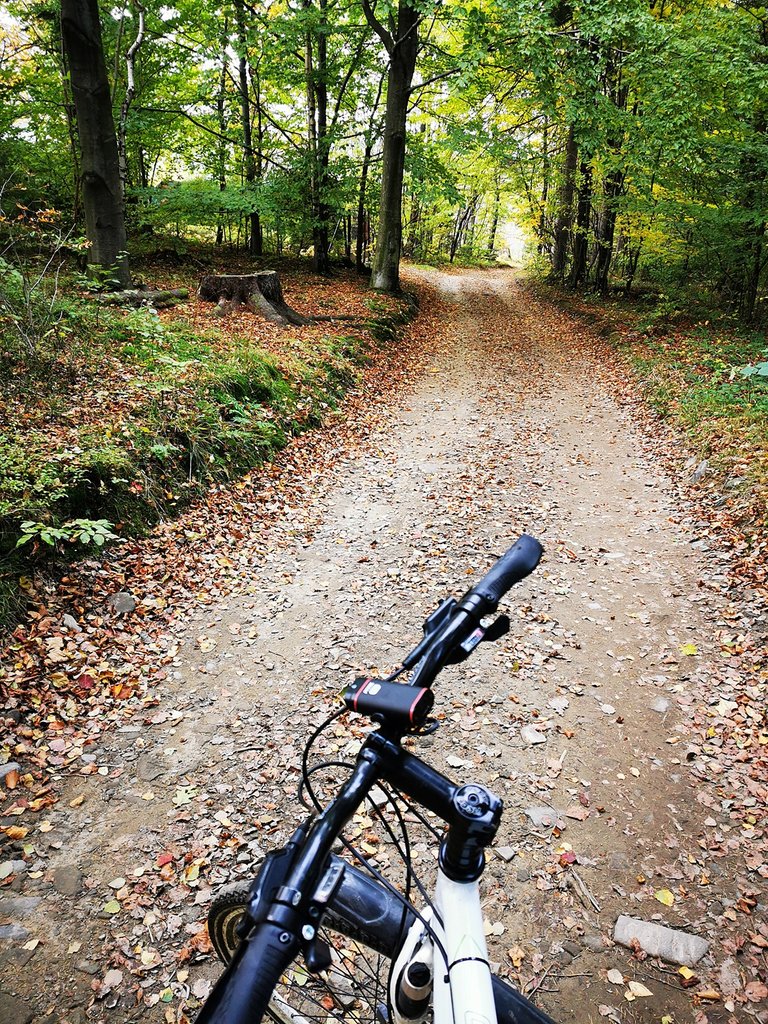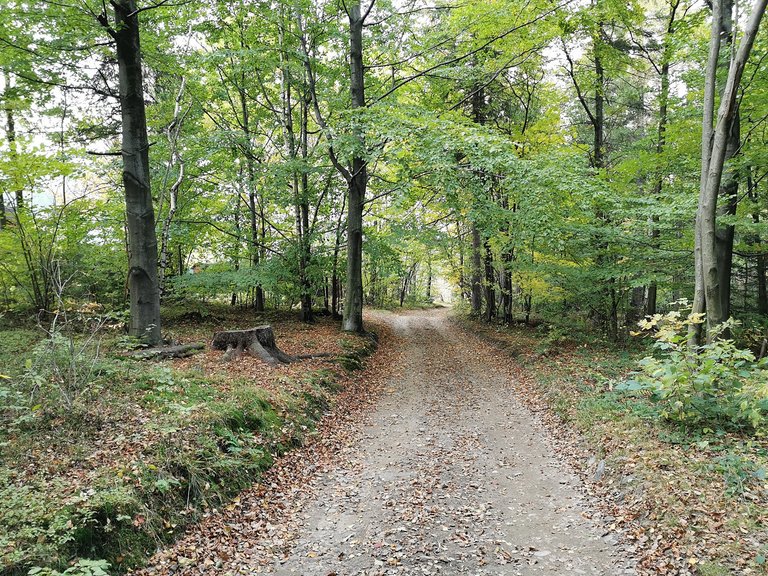 Wsiadłem na rower późnym popołudniem, ale nie miałem w planach jechać daleko od domu. Cóż.... jak to często u mnie bywa - plany planami, a życie życiem :)
W pewnej chwili, w Wilkowicach natknąłem się na nieznaną mi drogę wzdłuż torów. Nie miałem wyjścia - trzeba było ją sprawdzić :)
I got on my bike in the late afternoon but had no plans to go far from home. Well ... as is often the case with me - plans are plans and life is life :)
At one point, in Wilkowice, I came across an unknown road along the tracks. I had no choice - it had to be checked :)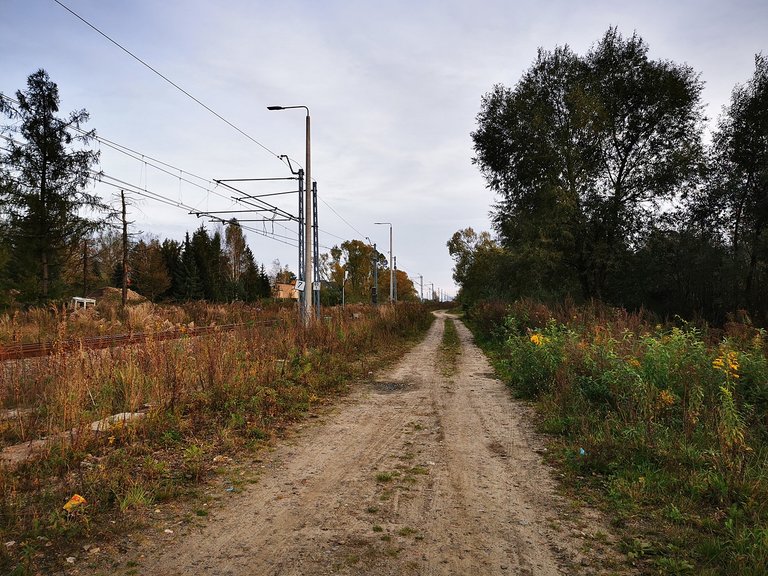 Dla porządku pragnę dodać, że paliwo do tego treningu zapewnił mi producent wafelków Prince Polo :)
For the record, I would like to add that the fuel for this training was provided by the Prince Polo wafer manufacturer ;)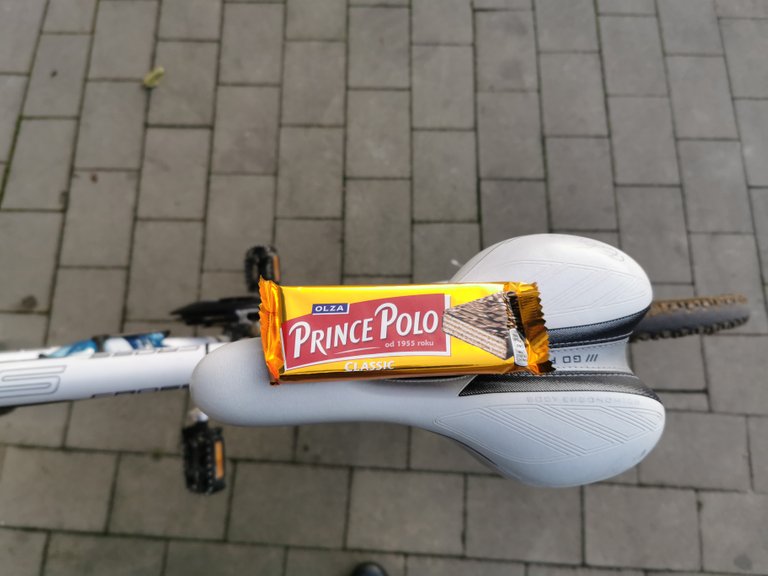 Dobra - jedziemy dalej!
Droga wzdłuż torów zamieniła się w drogę przez łąki w kierunku Łodygowic.
Okay - let's go on!
The road along the tracks turned into a road through meadows towards Łodygowice.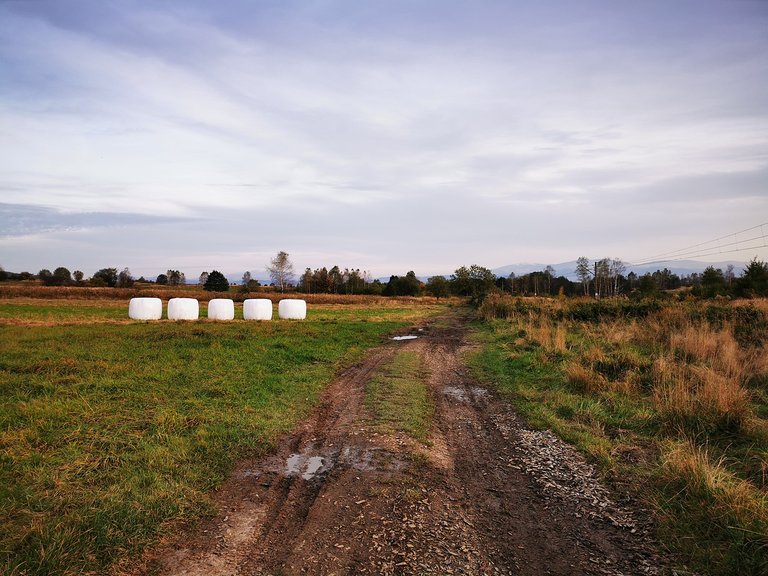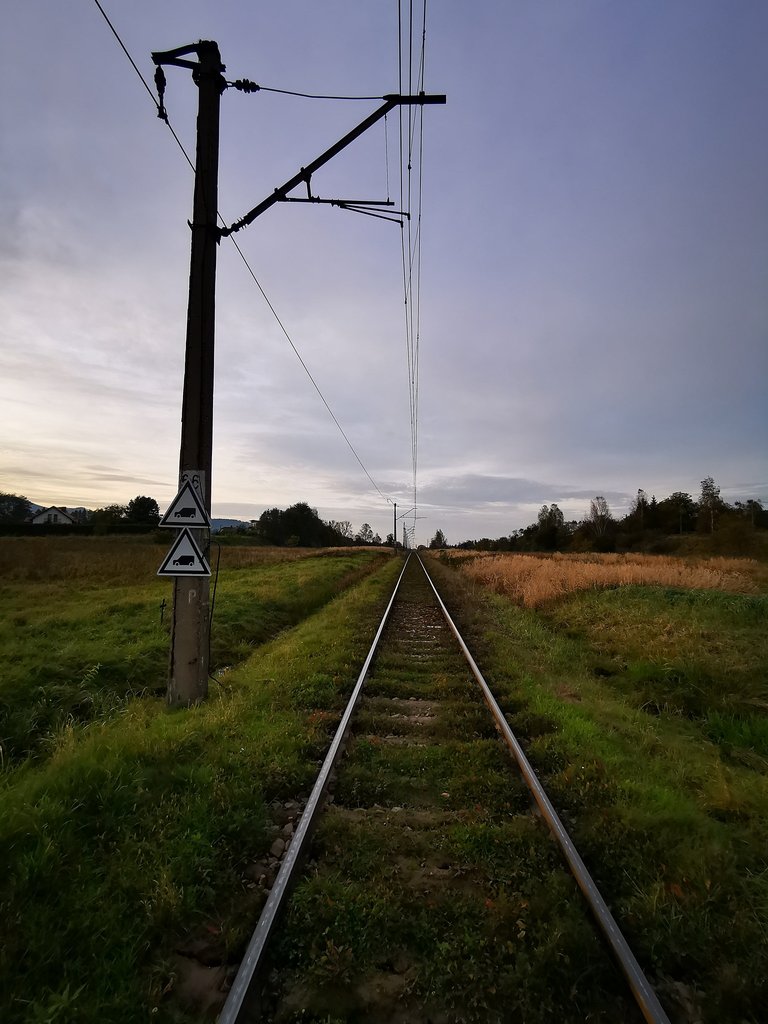 Słońce zaszło, i zaczęło się powoli ściemniać, a do domu został mi jeszcze spory kawałek drogi (na jednym ze zdjęć poniżej zobaczycie w oddali moją górę Skrzyczne).
The sun went down and it started to slowly get dark, and I still have a long way to go home (in one of the photos below you will see my mountain Skrzyczne in the distance).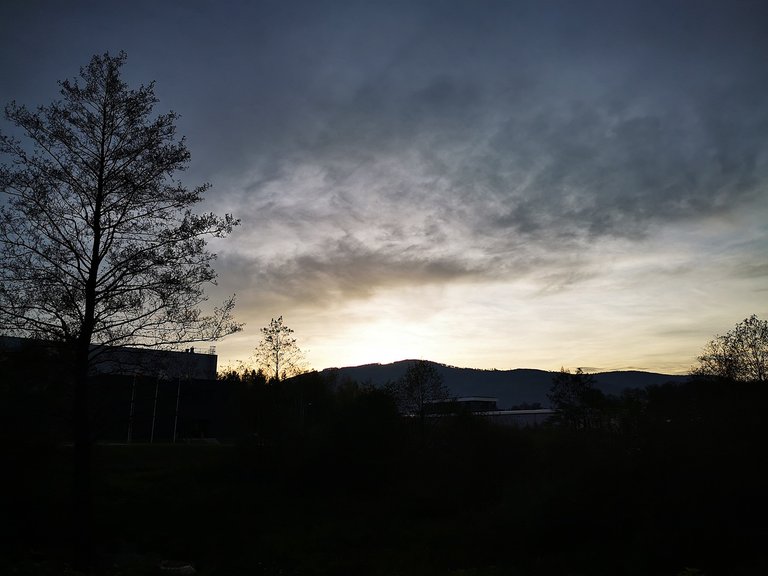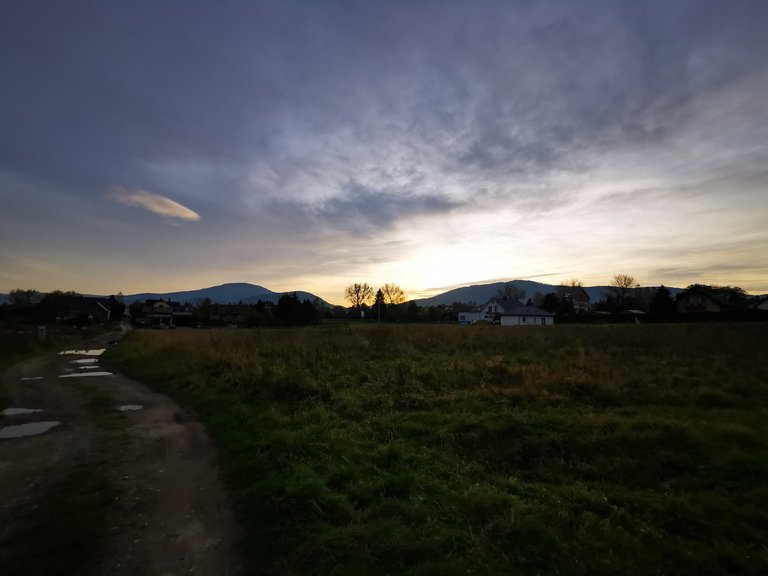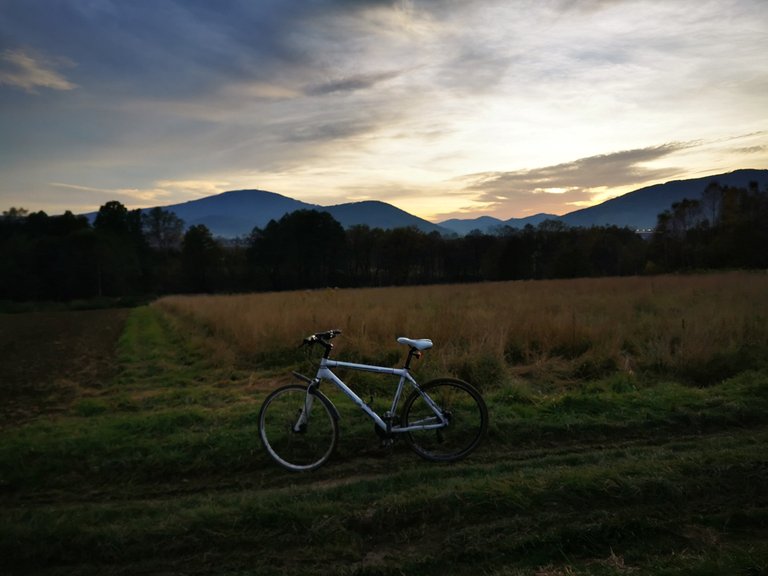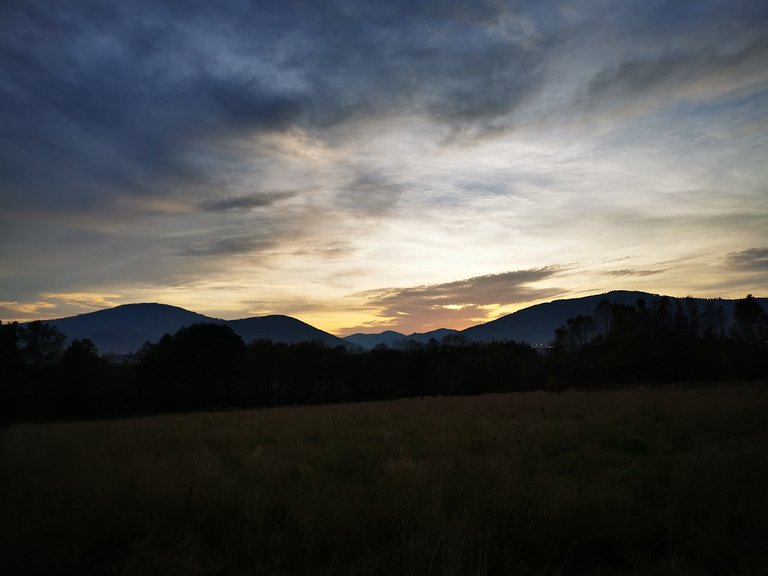 Po dłuższej chwili dotarłem do Rybarzowic.
Z tego miejsca azymut na dom miałem już wyznaczony, więc mogłem się, bez większego pośpiechu, delektować zachodzącym słońcem.
After a long time, I got to Rybarzowice.
From this point on, the azimuth for the house was already set, so I could, without much rush, enjoy the setting sun.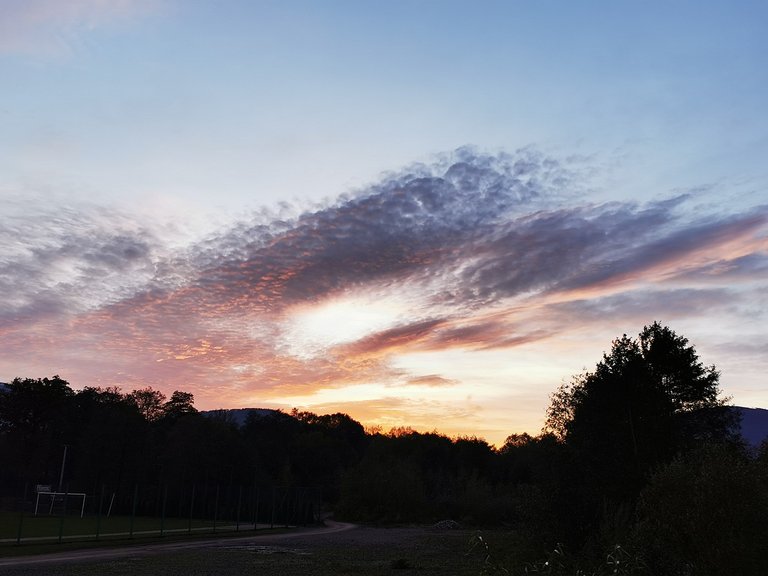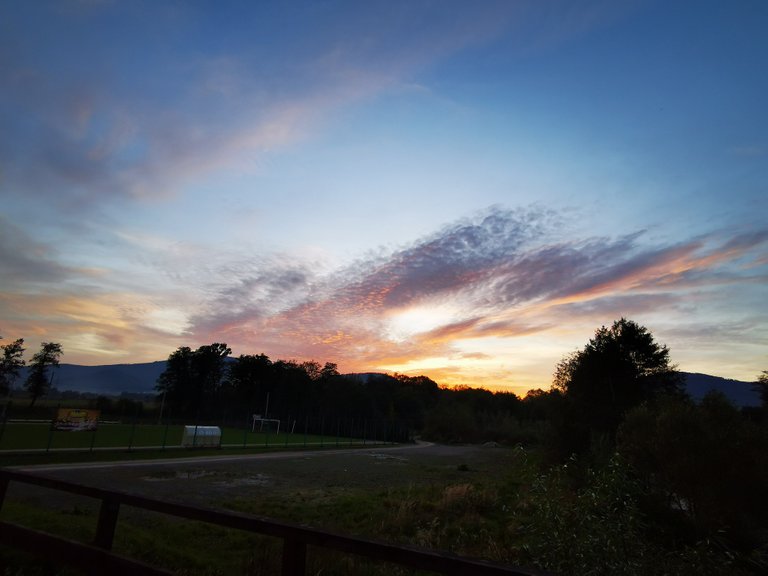 Gdy natura daje mi takie epickie tło do zdjęć, to trudno tego nie wykorzystać, więc - zamiast ruszyć ścieżką prosto do domu - pojechałem przez pola, w stronę Godziszki.
When nature gives me such an epic backdrop for photos, it's hard not to take advantage of it, so instead of following the path straight home - I drove through the fields, towards Godziszka.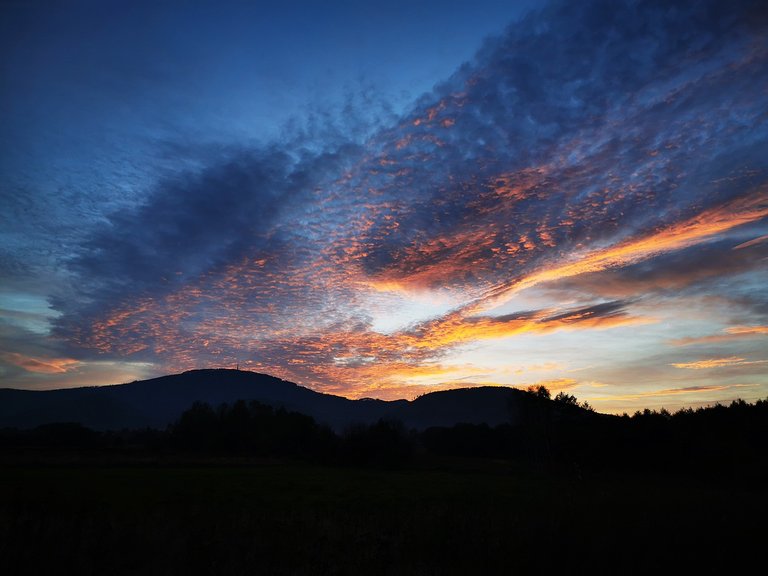 A Godziszce upolowałem to!
(pierwsze zdjęcie też jest z tego miejsca).
And in Godziszka I hunted it!
(the first photo is also from this place).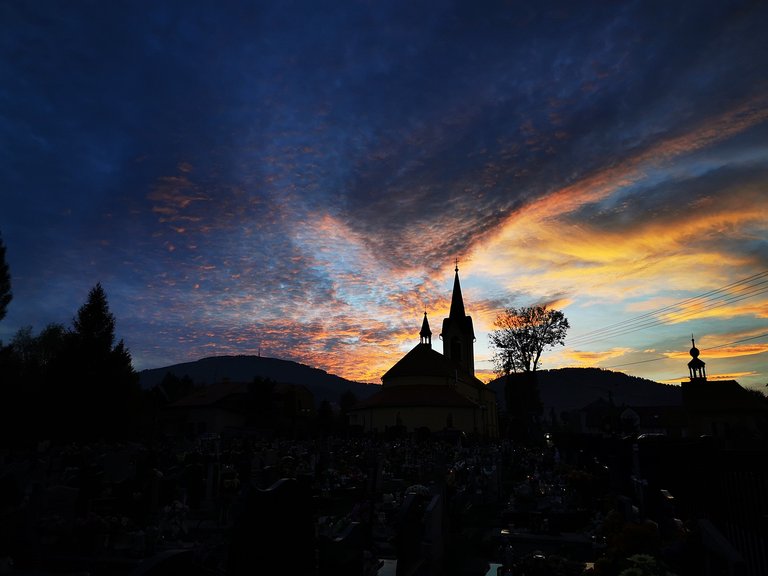 Ściemniło się już maksymalnie, więc ruszyłem w stronę domu.
Po drodze przystanąłem jeszcze na sekundę w Buczkowicach.
It was getting dark already, so I headed home.
On the way, I stopped for a second in Buczkowice.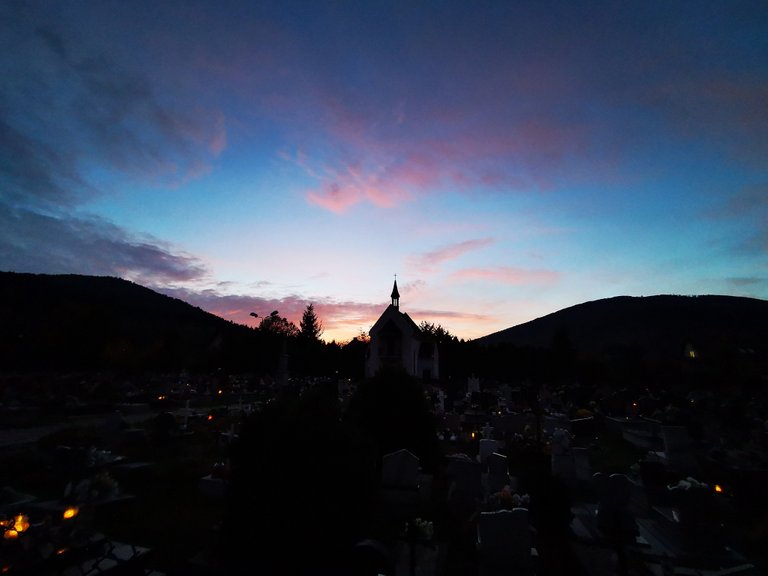 Dalsza część trasy to już tylko jazda po ścieżce rowerowej. Przy okazji przetestowałem swoją nową lampkę rowerową.
The rest of the route is just a ride on the bicycle path. By the way, I tested my new bicycle lamp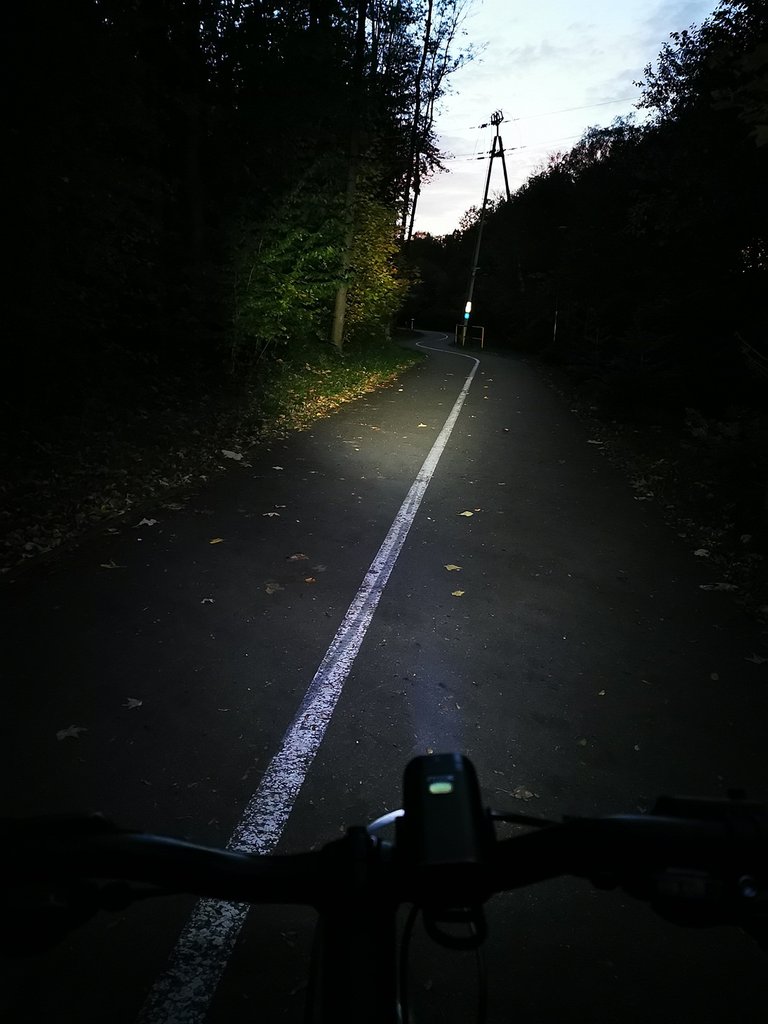 Miał być prosty trening, a wyszła mi z tego niezła wycieczka fotograficzna :)
Trochę kalorii spaliłem przy okazji, więc nie jest źle.
It was supposed to be a simple training, and it turned out a nice photo trip :)
I burned some calories by the way, so it's not bad.