---
The dragon is the most significant beast in the cultural history of China. It is revered as a mythical being that embodies power, wealth, and good fortune. Those in Chinese society who are believed to possess good fortune are often associated with the dragon, while emperors have longed used the dragon as a symbol of their own power and wealth.
I have long been attracted to anything dragon and thus collected things dragon in different forms, even before I started stacking. WHY? I was born on the Lunar Calendar Year of the FIRE DRAGON, the strongest and fiercest Dragon in mythical land!
♥.•:¨¨:•.♥.•::•.♥.•:¨¨*:•.♥
2012 Australia 1 oz Silver Year of the Dragon BU (Series II)
Sovereign coin backed by the Australian government.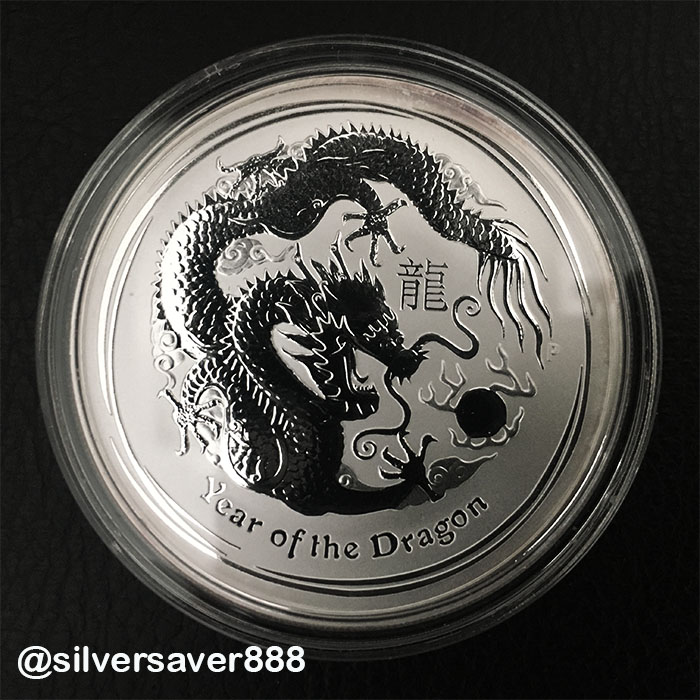 Reverse: Depiction of a long, scaled, serpentine dragon, a symbol of power, strength, and good luck. The reverse also includes a depiction of a "pearl of wisdom. The Chinese character for "dragon" and the inscription "Year of the Dragon" also appear in the design along with Perth Mint's "P" mintmark.
---
Obverse: The Ian Rank-Broadley likeness of Her Majesty Queen Elizabeth II and the monetary denomination.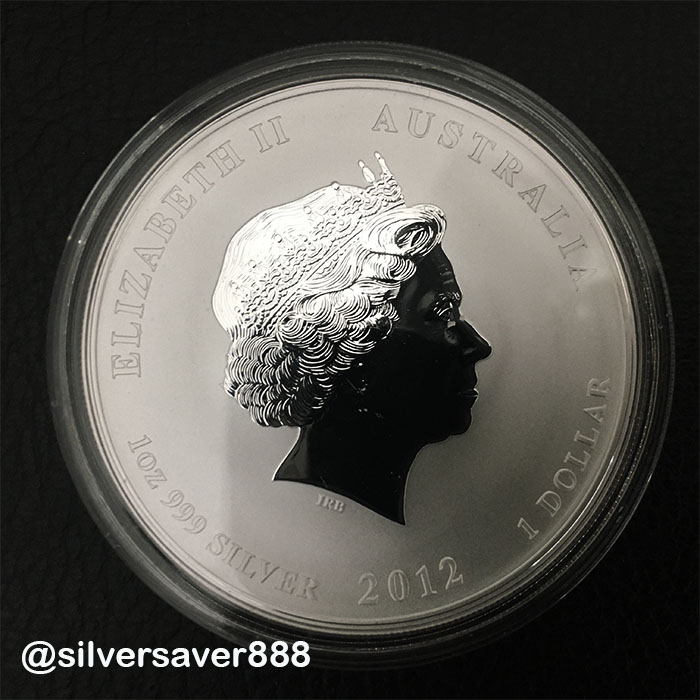 ---
The Two Lunar Dragons, 2000 & 2012
Series I and Series II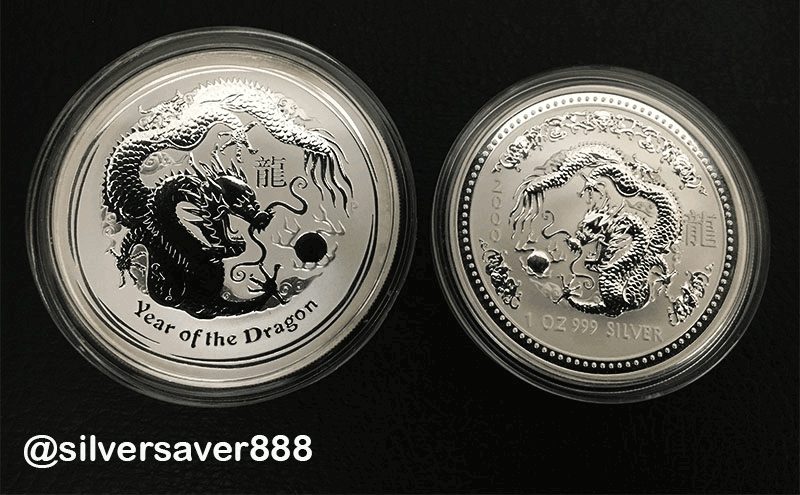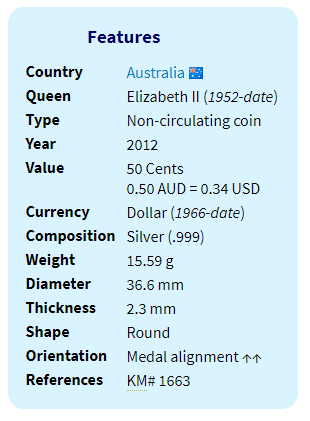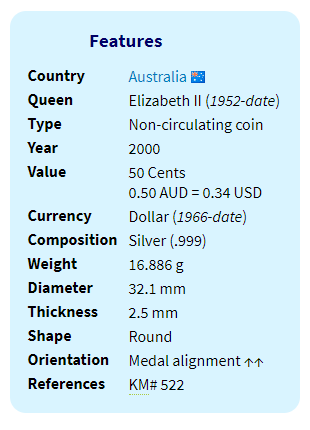 ---
The Dragon Silver Coins from the Perth Mint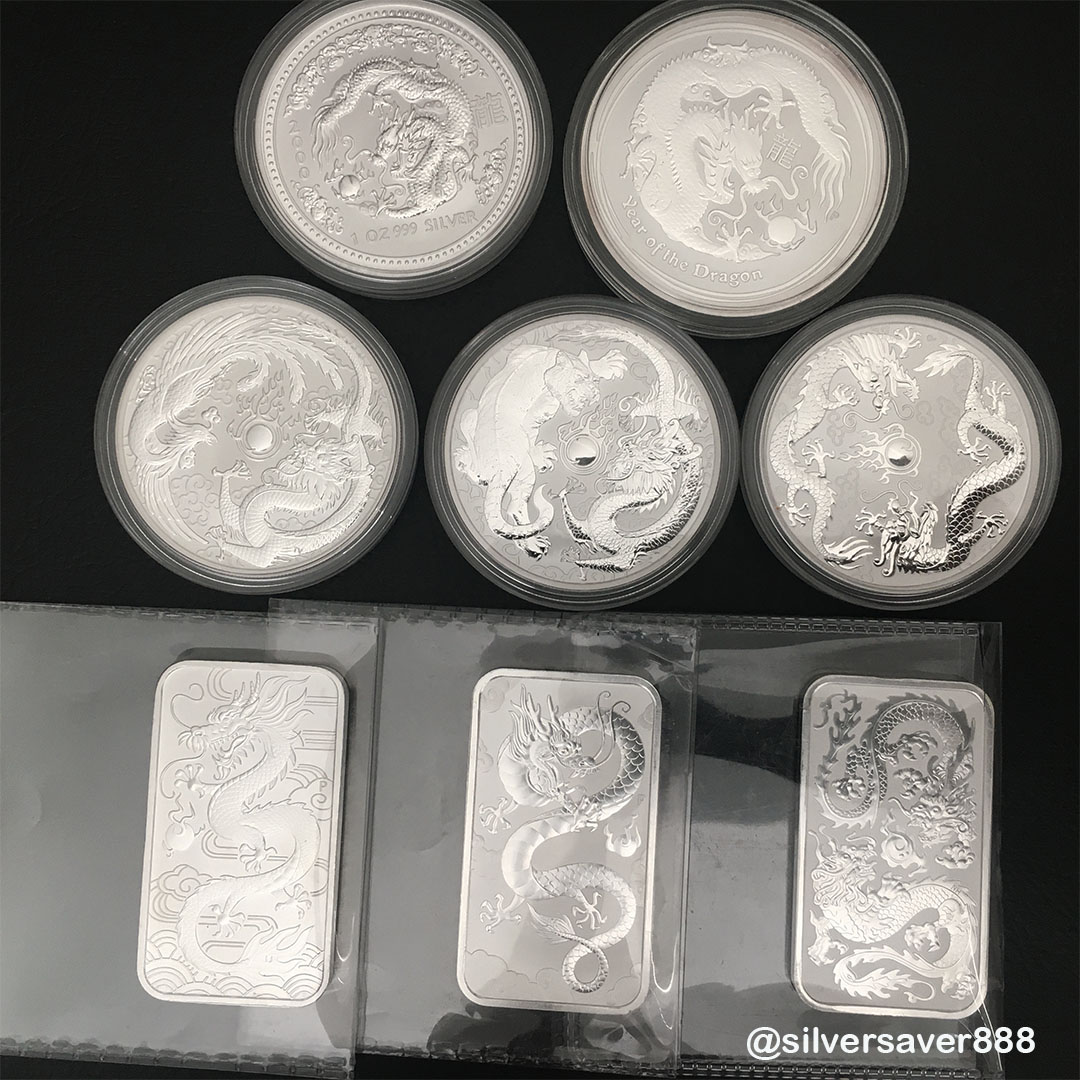 Watch the video on top of this article to the end to view all the Dragon Silver Coins.
This concludes my article series on the Silver Dragon modern bullion coins. If you are interested in having a closer look at each of the coins here are the links to the articles that I've previously published on Hive: