---
[ENG]
Hi everyone, I am c22 and today I will share this review of Geometry Dash SubZero, the second video game in the series that I have been bringing to all of you.
[ESP]

Hola a todos, soy c22 y hoy les compartiré esta review de Geometry Dash SubZero, el segundo videojuego de la saga que he estado trayendoles a todos ustedes.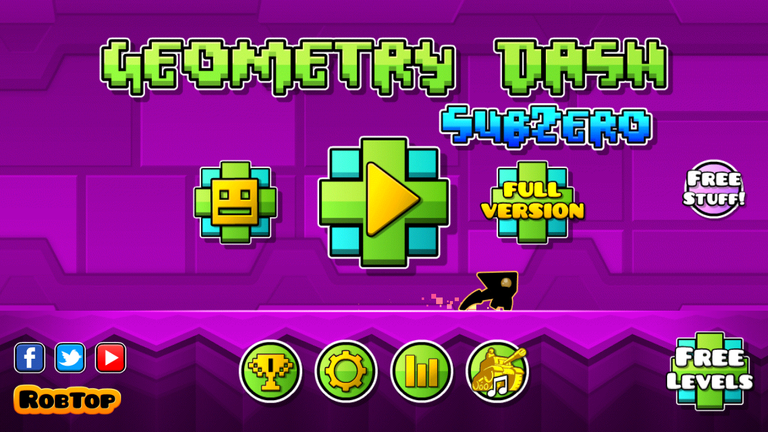 [ENG]
This game is an improved version of the first Geometry Dash, it consists of only 3 levels that do not have any type of waste, the environments are much more dynamic, creating very fluid and entertaining transitions, the music continues to have an excellent accompaniment contribution for each level.
[ESP]

Este juego es una versión mejorada del primer Geometry Dash, consta de solo 3 niveles que no tienen ningún tipo de desperdicio, los ambientes son mucho más dinámicos, creando transiciones muy fluidas y entretenidas, la música sigue teniendo un excelente aporte de acompañamiento para cada nivel.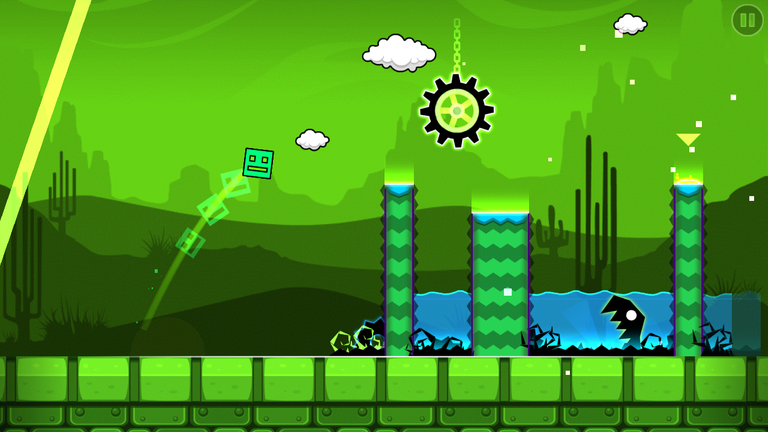 [ENG]
The gameplay remains the same, we must press the screen to jump every time we meet an obstacle on the way, to complete each level you will need a lot of skill and concentration, since every time you trip over something you will start the track again without matter how far you've come.
[ESP]

La jugabilidad sigue siendo la misma, debemos presionar la pantalla para saltar cada vez que nos encontremos con un obstáculo en el camino, para completar cada nivel necesitarás mucha destreza y concentración, ya que cada vez que te tropieces con algo volverás a iniciar la pista sin importar lo lejos que hayas llegado.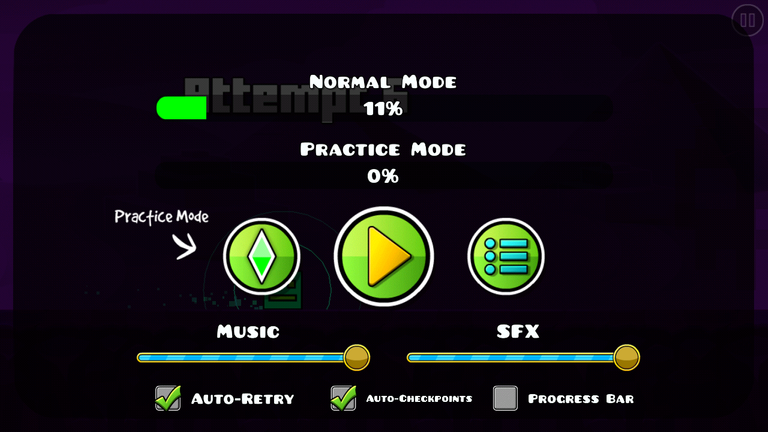 [ENG]
A mode that is also available is the practice for each level, where we can train to be more attentive when performing the challenge in normal mode. To access the practice we just have to press pause while we play and a menu will open in which we can enter that mode.
[ESP]

Un modo que también está disponible es la práctica para cada nivel, donde podemos entrenar para estar más atentos a la hora de realizar el desafío en modo normal. Para acceder a la práctica solo tenemos que pulsar pausa mientras jugamos y se abrirá un menú en el que podremos entrar en ese modo.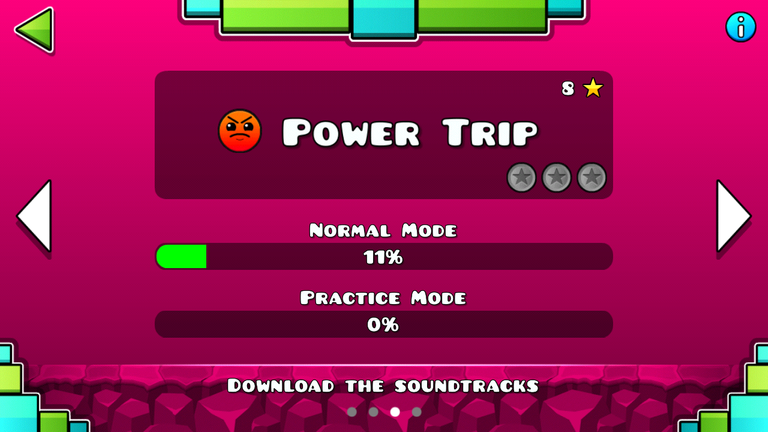 [ENG]
Each of the 3 levels to choose from that exist for the date, has a different difficulty, which is represented by the expression of the emoji that is next to the name of the level, the happy face being the easiest level and the angry face the which has greater difficulty.
[ESP]

Cada uno de los 3 niveles a elegir que existen para la fecha, tiene una dificultad diferente, la cual está representada por la expresión del emoji que está al lado del nombre del nivel, siendo la cara feliz el nivel más fácil y la cara enojada el que tiene mayor dificultad.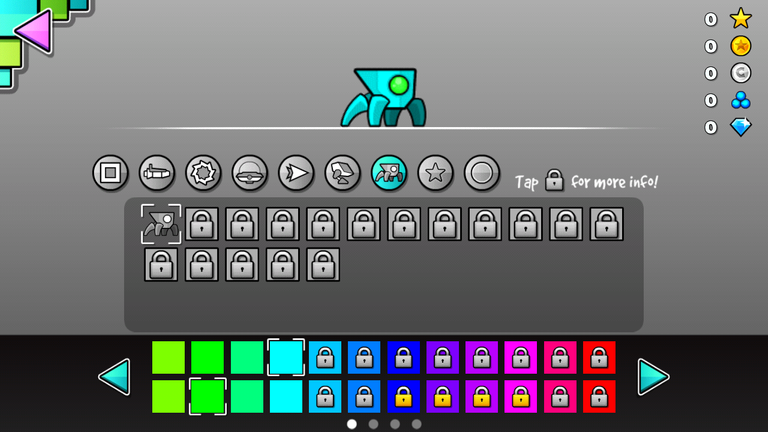 [ENG]
You can also edit your character, changing the shape or colors it has, for this we will need to unlock more styles as we complete the different challenges, and collect the coins in each level.
[ESP]

También puedes editar tu personaje, cambiando la forma o los colores que posee, para ello necesitaremos desbloquear más estilos a medida que completemos los diferentes desafíos, y recolectemos las monedas en cada nivel.
Download Geometry Dash SubZero
Android
---
[ENG]
And well that's all I wanted to share with you, I hope you liked my content, if you want you can support me with a like or by sharing this publication, you can also leave me your comment about this excellent game, what do you think of the improvements of this version compared to the original version? Thank you and see you next time.
[ESP]

Y bueno eso es todo lo que quería compartir con ustedes, espero que les haya gustado mi contenido, si lo desean pueden apoyarme con un me gusta o compartiendo esta publicación, también puedes dejarme tu comentario sobre este excelente juego, ¿qué te parecen las mejoras de esta versión con respecto a la versión original?, gracias y hasta la próxima.

---
All content, including screenshots, was taken with my Samsung Galaxy E7
Todo el contenido, incluidas las capturas de pantalla, fueron tomadas con mi Samsung Galaxy E7
---
---
LocalCryptos - Buy / Sell ETH and BTC, +50 payment methods
---
Airtm - Buy / Sell ETH, BTC, Litecoin, Zcash, Dash, among others, +200 payment methods
---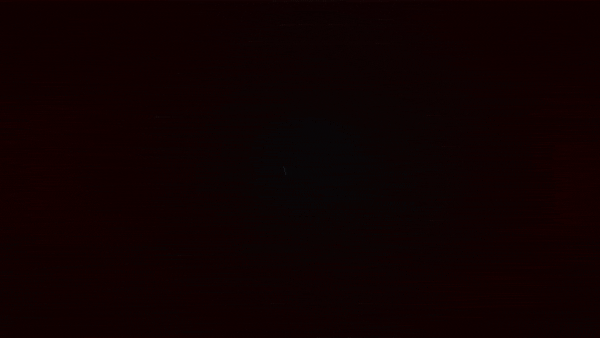 ---
---
▶️ 3Speak