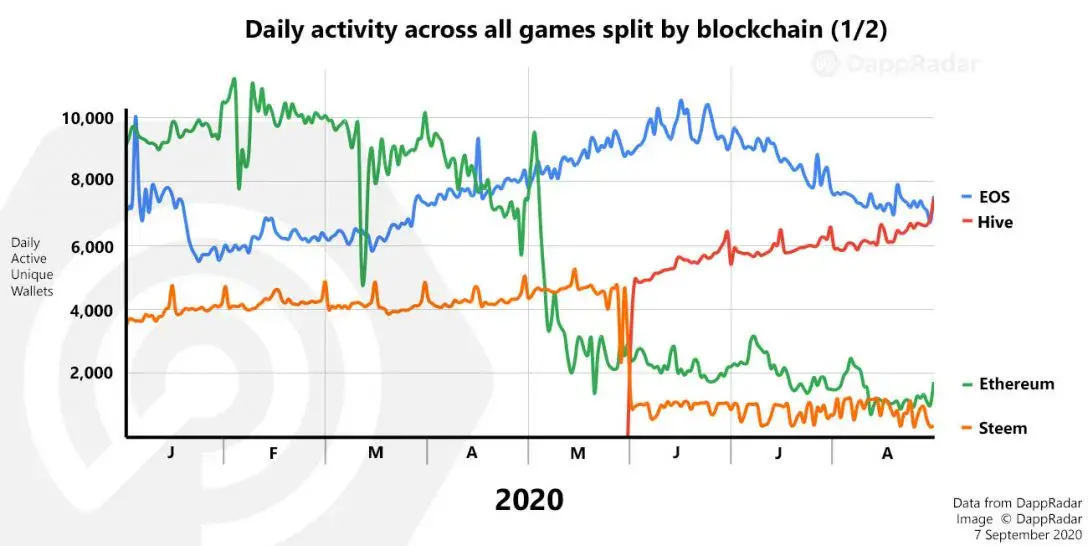 DappRadar released the report in conjunction with the Blockchain Game Alliance on the state of the blockchain game sector during August 2020.
Key trends
During August 20202, the average number of daily active unique wallets playing games across the blockchains tracked by DappRadar was just under 23,100.

This total was marginally up compared to July (+1%), and up 8% compared to the year's low point of May.

But it remains down compared to the start of 2020. During January, the average daily total was almost 26,600 active unique wallets.

Hive overtook EOS to become the most popular blockchain for gaming in terms of raw daily activity.

The big change during August in this area was the rise in activity on Thundercore.

Splinterlands has experienced month-on-month growth throughout 2020, rising from around under 4,000 daily active unique wallets in January to over 6,100 in August.
Learn more about what has happened in blockchain game sector during August 2020