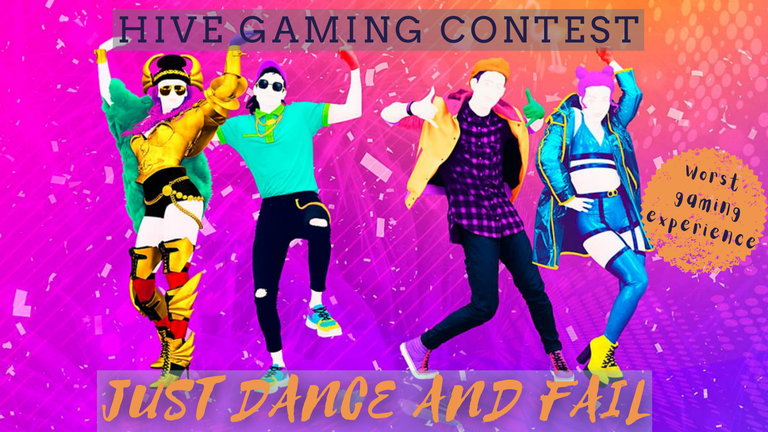 Go ahead, take a seat and get ready for a big fail, from someone who never knew how to dance (until a few years ago).




Let's go to the beginning of everything, when I got my ps3 came with a game, with the included playstation move and it seemed something great, literally a copy of the wii for me, I was very happy to play it, the game was called sports champions. Great game, I thought it was great and had a good time, I didn't care much more than that in such moments.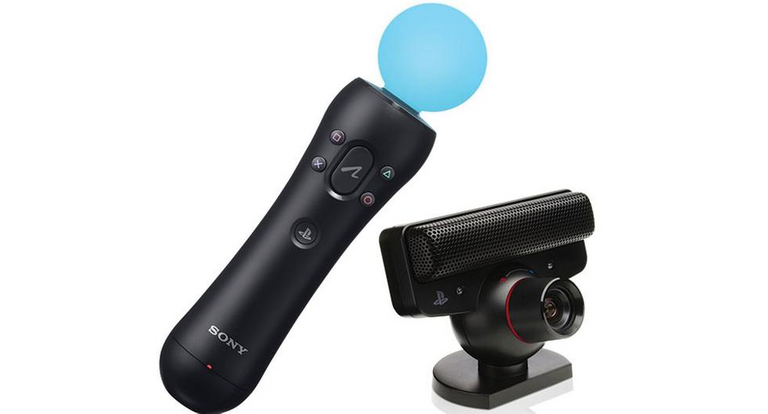 Source
The playstation move was such a brutal thing, even for not being conventional I used it to move around the playstation and I thought it was cool until I realized that it looked a little weird because it was more comfortable to do it with the regular playstation control. 🤦‍♂🤦‍♂
Sport Champions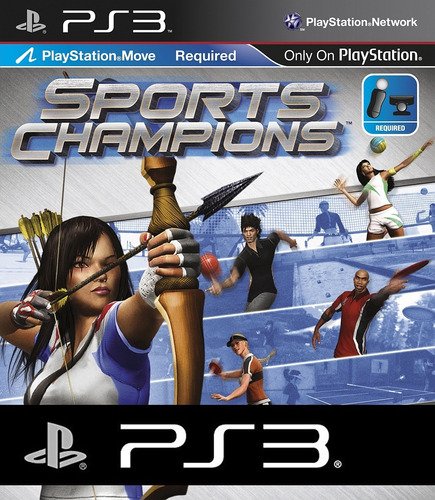 sorce
A great game that made me sweat, fight and think about how to improve in it, I started playing mostly table tennis, I found it very interesting but I did not have much attachment to it because it required much more skill.
The most entertaining of those was the gladiator, my favorite was this character made me enter the game at 110% was something I felt was the same, so I fell in love with the playstation move and that's where I bought my next game for that controller ...
This is when everything fell apart... Literally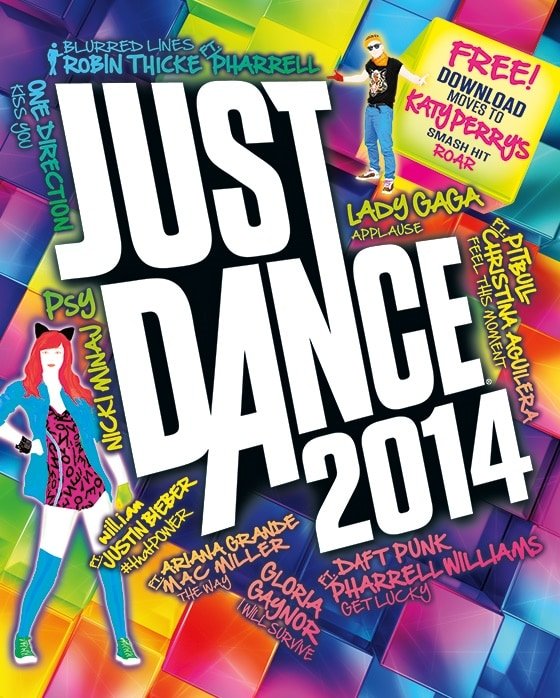 Source
Just dance? what do you say? how would something go wrong with this game?
Well, nothing was going wrong, I was bad at dancing, I gave laughter to everyone who saw me, it was enjoyment for everyone, no one complained, we all played without any problem, a very great game for the whole family in general, until one day...
I invite you to see this video, is one of the first songs I danced with this game, I found it interesting, my cousins came to play with me and one day I wanted to get the 5 stars (you know to brag) ...
A very catchy song, all a classic, very cool when it comes to dance, the first times that the dance did not pass beyond about 3 at most reached the 4 stars and there came a time after much practice that reached a point where I danced very well, I did with ease and I looked good and all, even I was enjoying dancing more outside the game that inside it.
Excited? Perfect so we were all at that moment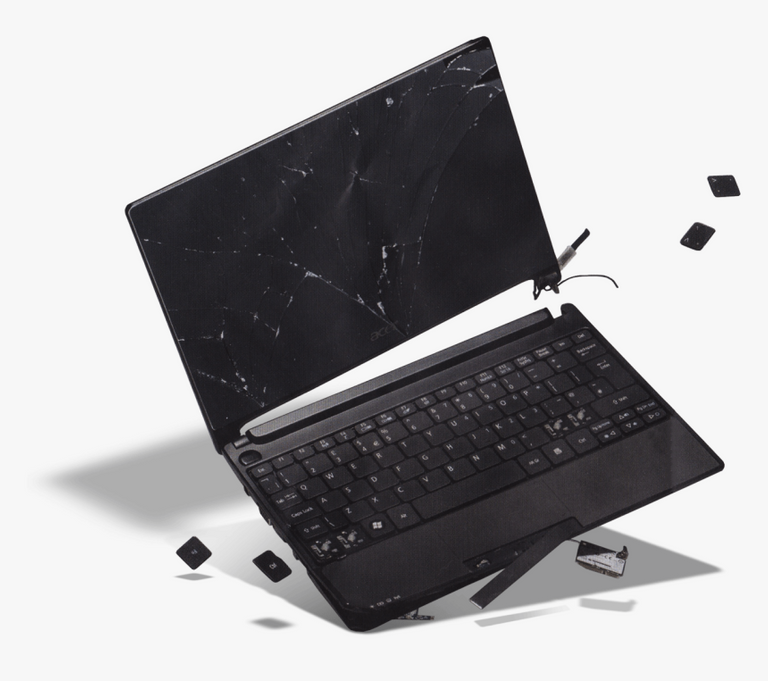 Source
My cousins were with me, my room was crowded, so I decided to bring the playstation into the living room. My brother was on my laptop, he left the laptop on the table, a little close to where we were, everyone had danced, it was my turn, I decided to take my ace up my sleeve, I thought it would be the best decision . But it was not like that, I took my character and I danced, if you can see in the video how the Mexican character dances, everything was going very well, until... I pulled the cable of the laptop charger, turned quickly and saw how it fell, as several of the letters on the keyboard flew away, I saw how the screen was stuck and I prayed that it was not a big deal, I unplugged and checked slowly, the screen had not suffered much, only had a few small scratches, on the other hand the keyboard ... 3 letters flew out, and the bottom tip broke on which it fell.
That same night I was using the laptop, and another problem came the hard drive also died when I took it to check I was told that the hard drive was damaged by a blow ... The biggest failure for not reading the instructions, where they always told you ¨ Please check that you are in a free area where you can move without hitting anything ¨ for simply believing that ¨ That does not happen, that is a lie ¨ in the end I had to live it in flesh to know how to take precautions.
That's why I leave you my recommendation, if you are dancing or doing any kind of activity while playing, either with your playstation move, your oculus rift or anything that allows you to live the game a little beyond the screen, make sure you have a totally clear place so that no accidents happen to you.
EDIT: MY MOM FOUND MY OLD LAPTOP AND SEND ME THIS PIC HAHAHA.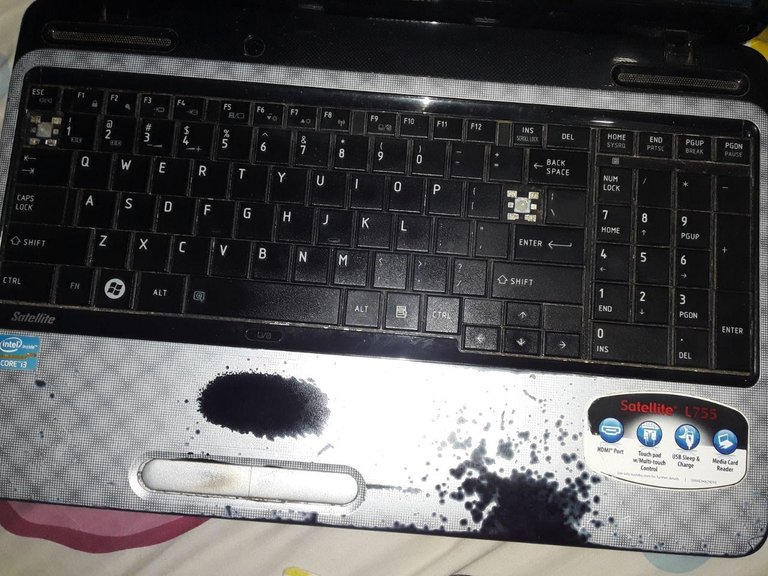 Those are the keyboard letters that I could not fix again after the fall, at the bottom right you can see the crack that was where the blow was given when falling it's not to big, but enough to give a deadly shot to my hard disk.