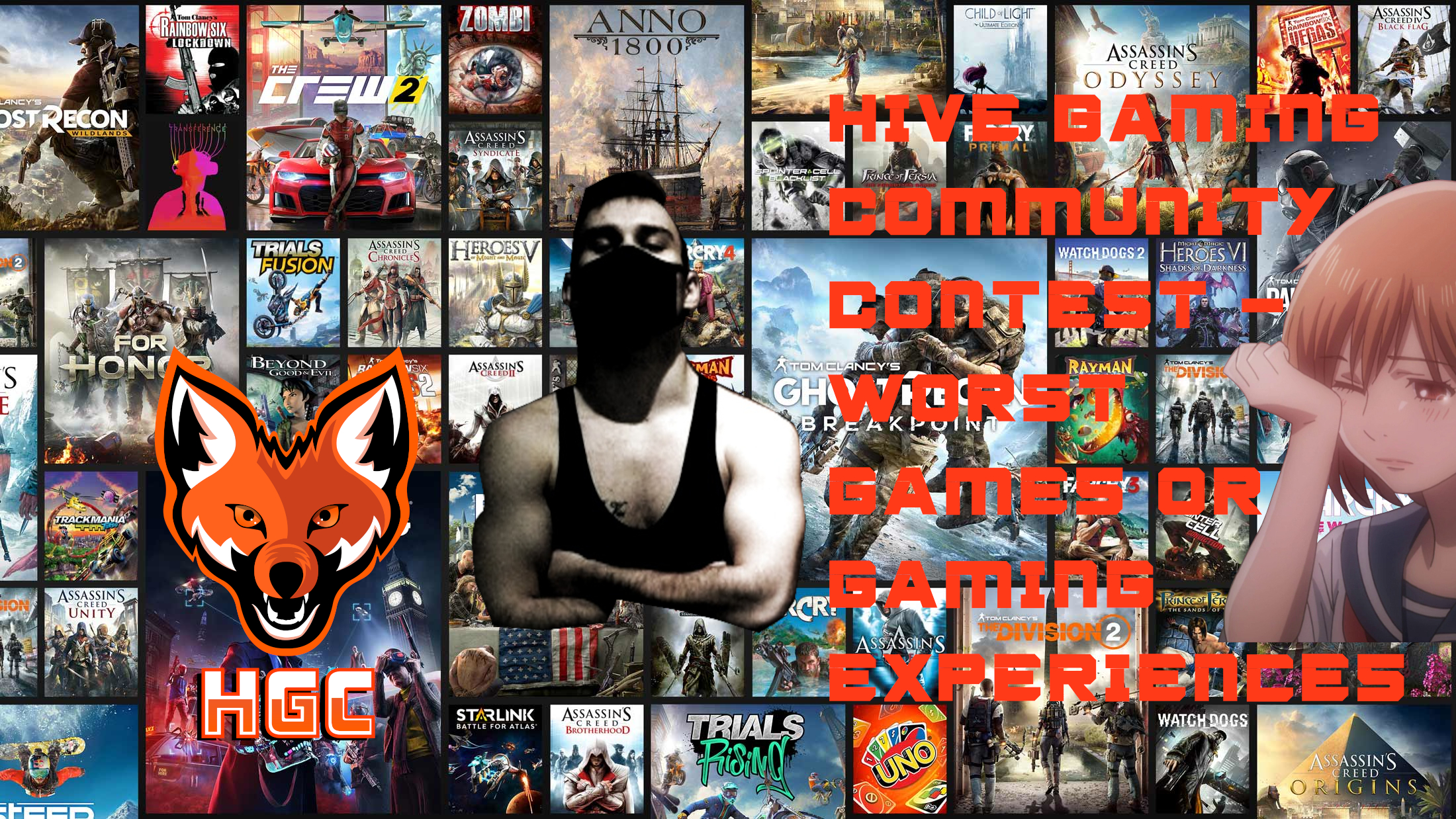 Hello guys. I'm glad I can take a part in another awesome HGC community contest! Let's do it boys.
---
Lets stary with my first game. I was so dissapointed and mad...
ATLAS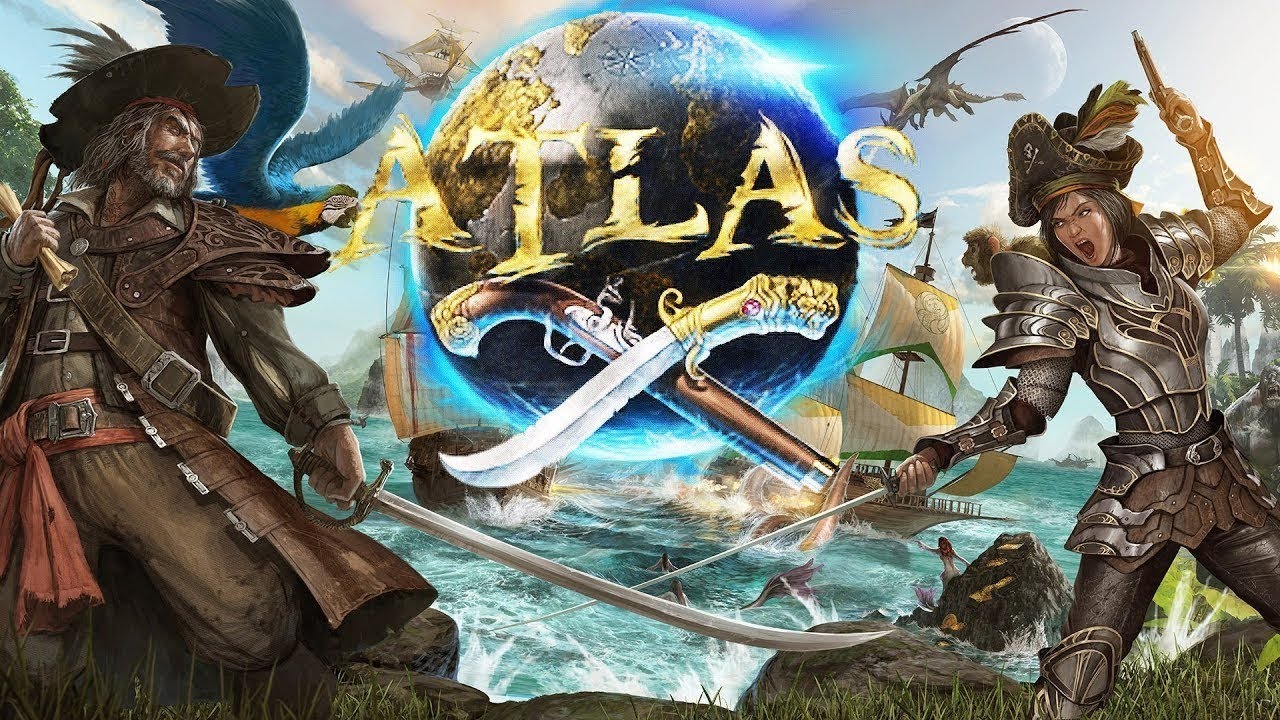 I was so hyped for this game, my friends were too, they already bought the game and asked me If I can do it also, but I had no money to do it. My friend told me that he can buy this game for me its cost was 50$. So he bought it for me as a gift on Steam and I started to download it. Finally I entered the game I wanted to play!!! What happened next? This game optimalization was so poor... I couldn't believe, my friends had such a good PC's and they had only 40 FPS, so what could happen to me? I had Nvidia Geforce 660 GTX at this time, of course with this optimaliztion combined with my graphic card I was not able to play it. I had barely 10 FPS. I tried to play on this FPS. I played 2 hours like this, moving forward was such a pain on 10 FPS. After 2 hours I decided to refund the game, so my friend won't lose the money. What happened? I couldn't make it because I played already 2 hours. My friend lost money and I was so sad and dissapointed. Anyway they played couple days and they ragequited since this game optimalization was the worst I ever seen in a PC game.

Playerunknow's Battlegrounds (PUBG)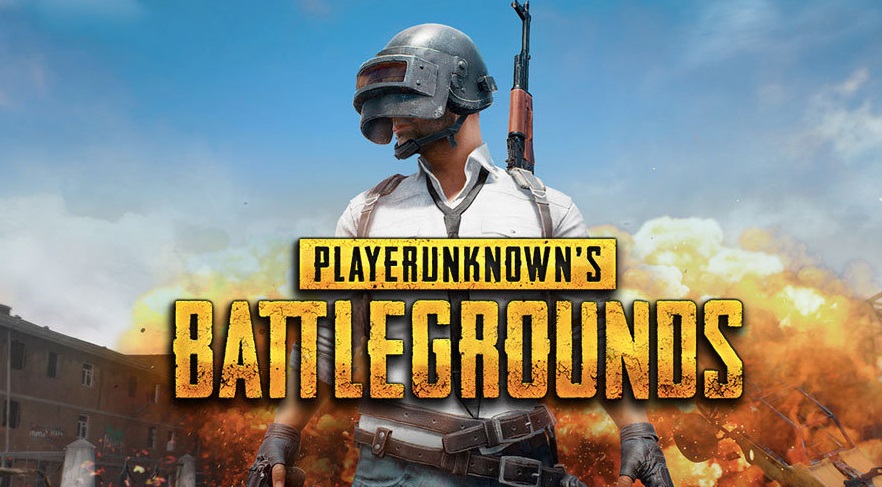 I bought the game with my own money. Its cost was around 30$ at the launch time. I downloaded it and launched the game. It looked cool when Shroud was playing it but I was only watching a couple clips of him playing it. Actually I hated this game after the first game I played. Its a battleroyale but I didn't expected that people gonna camp everywhere. Exactly they camped in every building. Nobody wanted to take a duel's. If I died, it was from behind. Every time I died my reaction was like "whaaat? where he was??". I love fast paced games. I hate camping, even in CSGO I have trouble staying on site and looking for push, I am the guy who likes to push and I'm not patiet at all. My thoughts after couple games was "go camp bots cause u scared to face me with your shitty aim, I'm going to uninstall this shit". Of course I uninstalled this and I couldn't refund it. Another time someone loses money, this time not my friend but me. I never played this game again. I wanted to install it (only because I felt that I spend money for it and I need to play it) but I never did it and I'm happy.

Tom Clancy's Rainbow Six Siege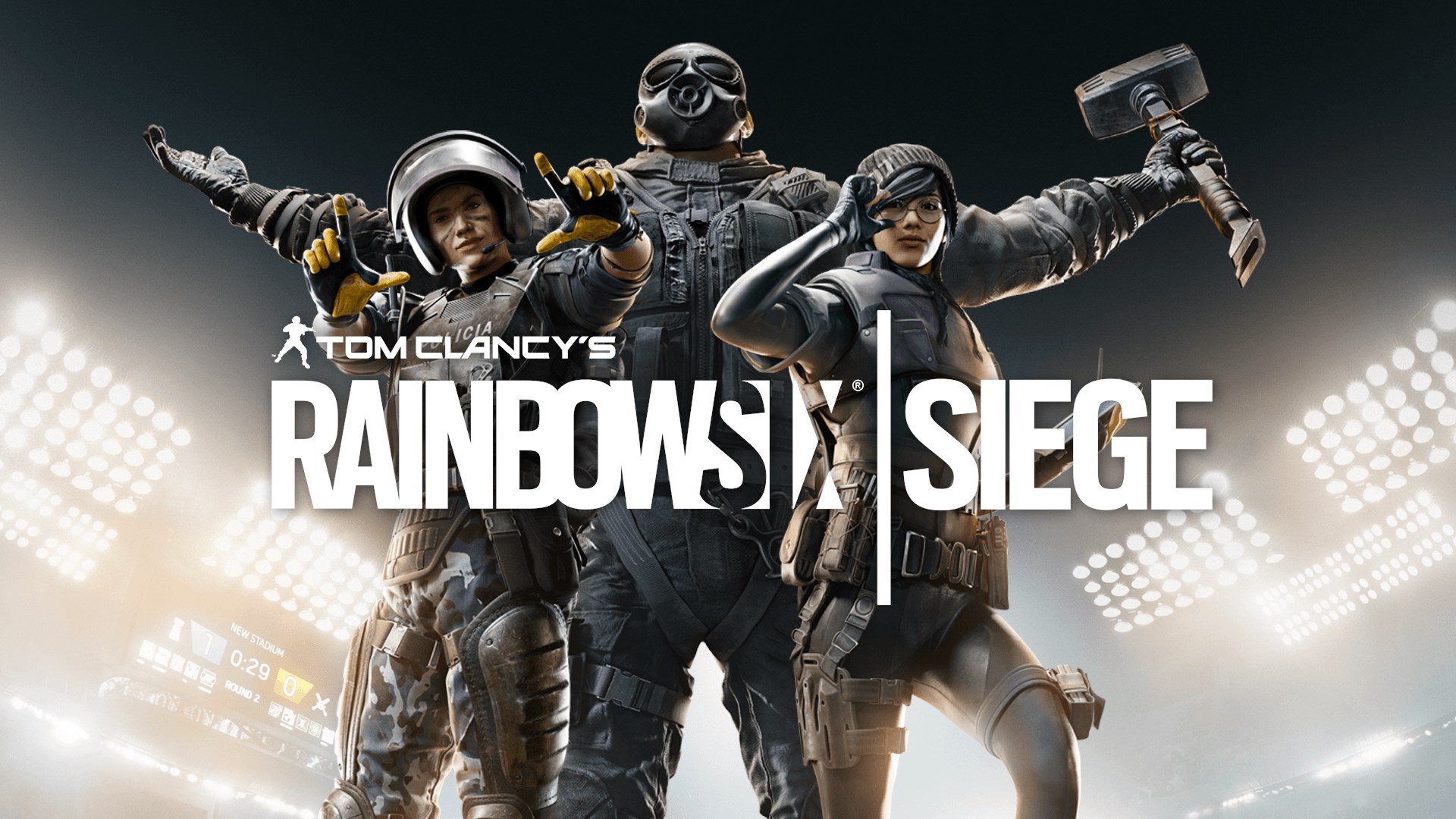 Again I bought for my own money and then I regret it. The reason? Its simple. Its exactly the same as PUBG, duels happen there rarely. Its mostly camping, playing for sound and taking advantages from map knowledge. After those 2 games (PUBG and Rainbow 6) I decided I will never buy Escape from Tarkov. I lost my money again and that was my final lesson, after this game I never bought an FPS game before checking if its for campers or for good aimers.

Street Fighter V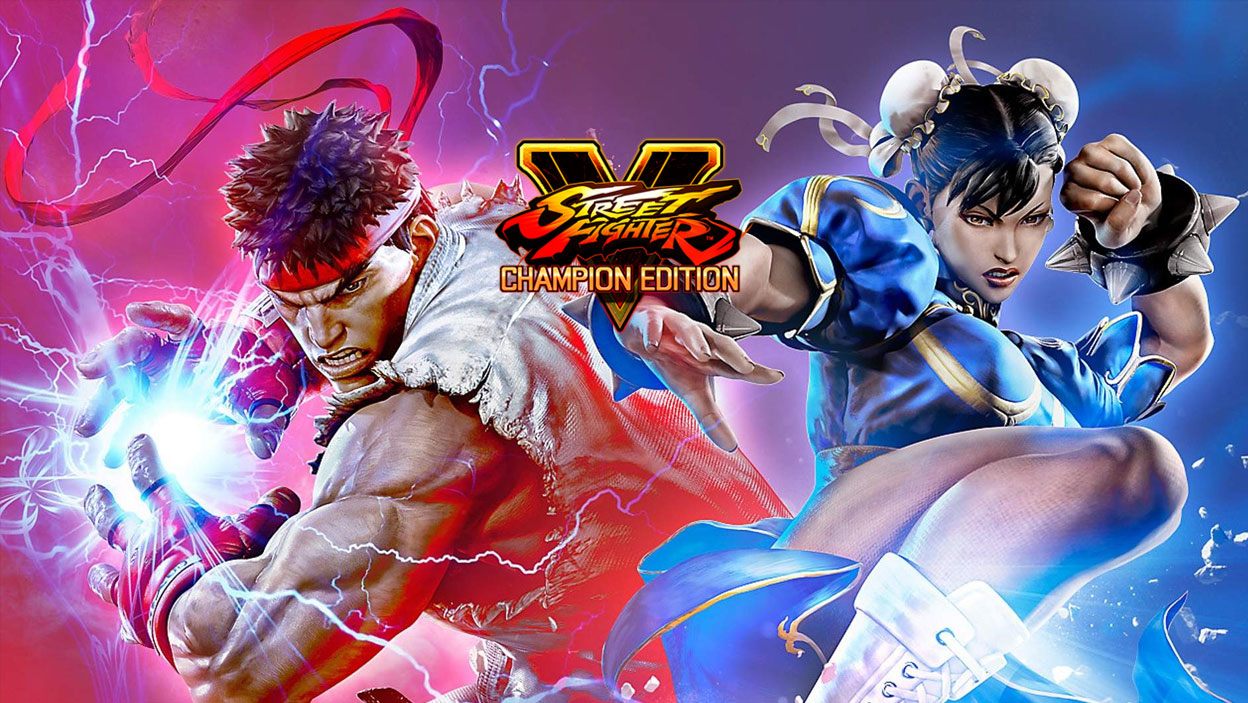 Previous games made me mad as fuck. Those 3 was the biggest dissapoint. This game also dissapointed me but not that much. I guess its not the game being bad. Its just me. I don't like those types of games, they are getting boring too quickly. My friend (exactly the same who bought Atlas for me) bought this game for me. What happened? We played couple hours of 1v1 and then I never got into this game again. I need to say there are a lot of good PC eSport games like League of Legends,Dota, CSGO, maybe even Valorant so why should I get hooked into this game? I think to play Street Fighter or Tekken u need to be passionate about this type of games. Its fun when u play against your friend and u are winning with him, but when it comes to play alone against randoms its not that interesting, especially when you already destroying your friend and hes about to leave the game. What can I say... I lost my friend money again. Fighting games are good for couple 1v1 matches, but they are boring in a long run.

Metin2/Tibia (not all , only couple private servers)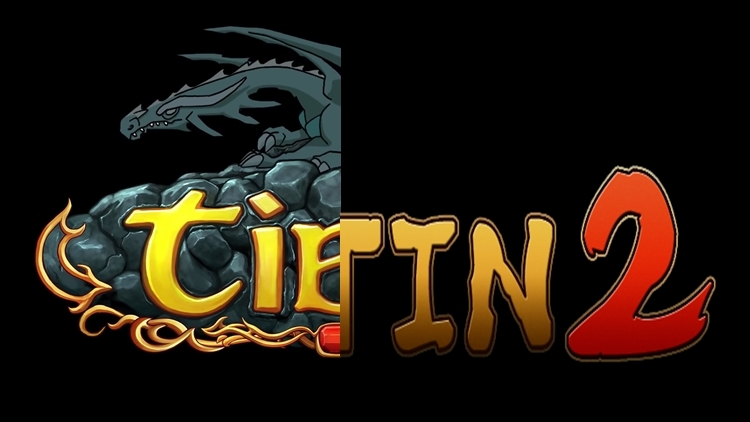 I need to say I love those games but... some of the private servers are shit. I played in a lot of private servers and some of them were so bad.I got mad a lot of times to the point I wanted to throw my PC out of the window. I don't remember the names of those private servers, there were a lot of them. I just remember I liked to spend money in ItemShop. When the private server was launching I bought some things from ItemShop to have better start and get into the TOP Players. The trailer of the server looked good. In reality the server was shit. I lost a lot of money this was. I'm not gonna blame the game's. They are great. Its just the private server's. Not every private server will be good and insta buying ItemShop in first day is a huge mistake. I learned it after I lost a lot of money. I still remember it as a "worst experience" even if I love the game's.
Path of Exile - skins for the skills (not game itself)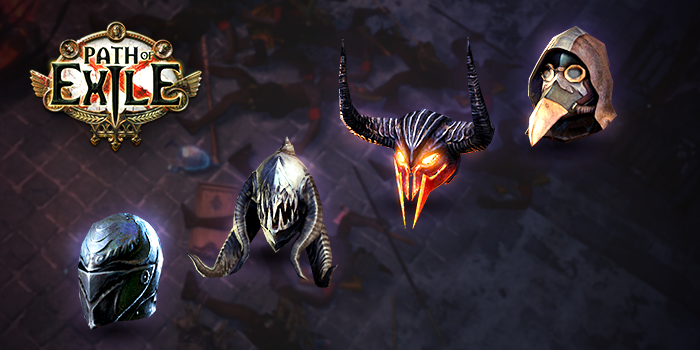 Just imagine guys. You are buying a skin for a skill. You playing the season and u enjoying the new look of a skill, then next season this skill getting such a huge nerf and no one is playing it. You deal almost 0 damage with the skill. What can u do with the skin and money u spend for this skin? Nothing. The skill can be useless for unknown time, even couple years. I bought a lot of skins for skills in PoE and I got so mad when the skills got nerfed to the point I can't play them. My gaming experience was ruined. I was so lost and I was writing to support but they couldn't refund me the money or points I used to buy the skin. That's my advice - If u want to buy the skins in Path of Exile, buy the skins for the part of gear. I mean helmet,boots,armour,wings etc no matter what skin u gonna buy u will allways be able to equip it on any sort of gear. Its not gonna get nerfed because its a skin. If you are buying skin to a skill - it might get nerfed and u can get so mad. Take the advice and avoid this suffering.

Spellbreak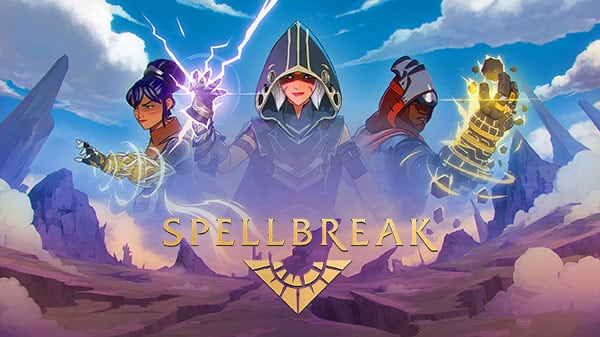 I was so hyped for this game. When it launched officialy I was dissapointed. For me its just an autistic version of Fortnite. I can't say more about it. I played 1 game and I uninstalled it. It looks good on video's but actual feeling in the game is so bad. For sure worst battleroyale I played. (I know some people might like the Harry Potter style but its just not for me I don't feel it sorry.)
Valorant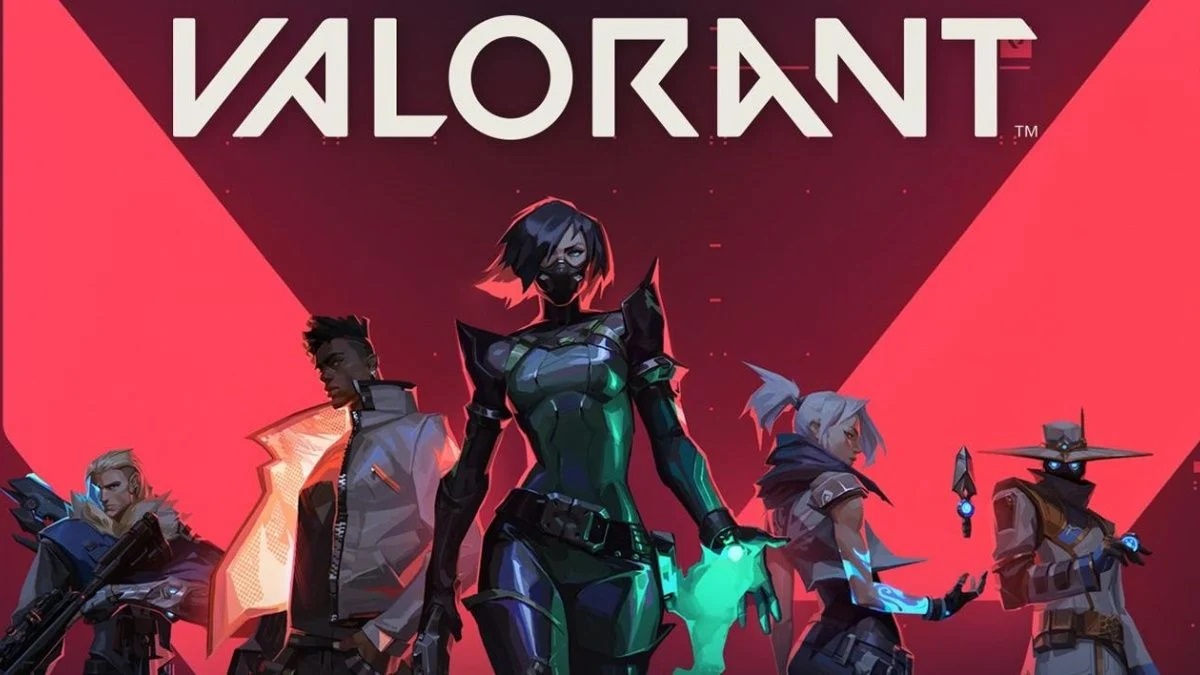 Let's start by saying I played 10 years in CSGO and I hoped for Valorant to replace it. Nah. Theres no way its gonna do it. I hate this game. Every time I play it I'm angry and mad. This game is so bad compared to CSGO. I don't know why I am playing this??? Do I have some mental illnesss ???? Im not sure. Maybe because I bought the skins for value of 150$ ?? I don't know. Maybe because my friends have higher ranks than me?? please. punch me in the face or hack my account so I won't be able to play this game again. As now I have a break from this game due to Path of Exile season. I hope I'm not gonna get back into it. I beg myself pls do not go back into this game. If you want to exactly know my opinion about Valorant move to this post wrote by me 2 weeks ago.


Game Review/Comparison - Differences between Valorant and CSGO by Experienced Player
https://hive.blog/hive-140217/@txmek/game-review-comparison-differences-between-valorant-and-csgo-by-experienced-player

Bloodstone: The Ancient Curse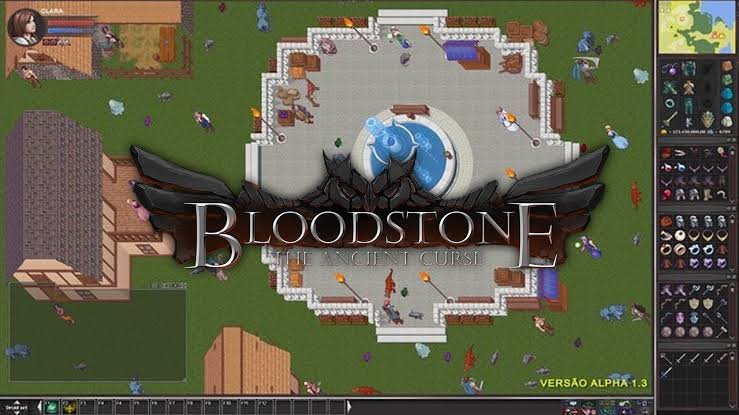 Everyone was saying this game will be like Tibia. On official launch I logged into the server and I spend 3 hours playing it. I didn't like the gameplay but I continued as my friends hoped for it to be good. After 3 hours I got 99999 ping for 10 minutes then I got disconnected and the servers were offline for next couple days. Please don't make a game if u can't even buy a good VPS or dedicated servers. Anyway I'm happy it went that was. Definitely worst 3 hours in my life as a gamer.
---
Okay guys thats it.
I was sitting and thinking about more experiences like this but I got no more memories of this kind of things. I guess the rest of games I played were atleast average. You know the quote "People remember only bad things, they often forget about good things" - that might be true. I exactly remember all the bad games I played in. It was long time ago but I remember it as I would happen yesterday. It learned me to not spend money on games. Now I'm really careful with any purchases. Of course I'm gonna review a lot of F2P games in future. I will see if something can beat those experiences that I wrote about ( I hope not XD).
---

Thank u guys for reading & commenting & upvoting ! Stay away from shit games! haha and safe ur money until you are sure about the game.