---
PUKUCONCURSO: LA VOS CANTANTE SEMANA#28| ONE HIT BY COBHAMS| (COVER) BY MAGICFINGERZ [Eng/Esp]
---
Hello friends and talented people of Pukuworld. I am glad to be here once again in this 28th week of this intresting contest.
Today, I will be presenting a song by Cobhams Asuquo, a talented Nigerian artist who is the brain behind a lot of sensational Afro- Naija songs. This is because he is also a producer who has produced for many other Nigerian artists.
---
Hola amigos y gente talentosa de Pukuworld. Estoy feliz de estar aquí una vez más en esta semana 28 de este interesante concurso.
Hoy presentaré una canción de Cobhams Asuquo, un talentoso artista nigeriano que es el cerebro detrás de muchas canciones afro-naija sensacionales. Esto se debe a que también es un productor que ha producido para muchos otros artistas Nigerianos.
The name of the song is "One Hit". Although the song is originally of R&B genre, I will be presenting it in the rock style, hence giving it a bit of life and vibe. In the song, the singer expresses his wishes to become celebrated like other great artists in Nigeria,like Olamide, Adekunle Gold, Simi, Davido, Wizzy, Timaya, 2face and many more as he mentioned in the song. Hence he prays to God to help his destiny and let rich people like "otedola" invest him so that he may be successful.
El nombre de la canción es "One Hit". Aunque la canción es originalmente del género R&B, la presentaré en estilo rock, por lo tanto, le daré un poco de vida y ambiente. En la canción, el cantante expresa sus deseos de ser celebrado como otros grandes artistas en Nigeria, como Olamide, Adekunle Gold, Simi, Davido, Wizzy, Timaya, 2face y muchos más, como menciona en la canción. De ahí que ore a Dios para que ayude a su destino y permita que gente rica como "otedola" lo invierta para que pueda tener éxito.
The song is quite intresting as well as hopeful because it gives one the hope that one day, they may be celebrated like other celebrities! This song is one of my favourite songs from Cobhams Asuquo, I hope you enjoy it!!!
¡La canción es bastante interesante y esperanzadora porque le da a uno la esperanza de que algún día puedan ser celebrados como otras celebridades! Esta canción es una de mis canciones favoritas de Cobhams Asuquo, espero que la disfruten!!!
---
Below is the YouTube link to the Original song
---
Song Lyrics
Dear Lord, help my destiny
Let Someone invest in me
Like Otedola, cos I want to blow
O ti kpe, Lati SS3
I've been blessed with the melody Lord
That was many years ago
Eh, I don dey pray baba
I don dey taya
Lord, When, only heaven knows

{Chorus-1}
So give me one hit song Lord
Let me blow like Olamide
gimme one hit song Lord
Pick me up like Adekunle Gold
Lord, I want to blow like Simi
or Small Doctor, I hope you see me
So gimme one hit song Lord
Let me blow like Olamide….

{Verse 2}
See, all the people wey dey envy me
right now foro mi sheri Oh Lord
Oh Lord where you dey?
Ode boy, Ode boy dey be calling me
cos I believe in Do re mi
Dear Lord, Oh Lord please show your face eh
I don dey pray baba, I don dey taya
Lord, please
(Oti e ti sun mi gan mi o)

{Chorus-2}
Oya gimme one hit song Lord
Let me blow like 2baba
Gimme one hit song Lord

kin Mayorkun bi Mayorkun
Lord I want to blow like Wizzy, Davido
I hope you feel me
So gimme one hit song Lord
Let me blow like Olamide…..

{Verse 3}
Lord I know say the Industry no easy
God wey bless me stay easy
I don't mean to be greedy but shey temi?
Oh Lord
Dear Lord if I blow like Timaya, I will take my whole team higher
if you do it for me, everybody go know….
oh uh oh

{Chorus-3}
So give me one hit song Lord
Let me blow like Olamide
Give me one hit song baba
pick me up like Adekunle Gold
I want to blow like Simi or Small Doctor
I hope you see me
So gimme one hit song Lord….
hei
I dey pray for hit o
I dey pray for hit o….

Lord I want to blow like Wizzy, Davido with much effizy
So gimme one hit song Lord
Let me blow like Olamide…

{Outro}
Dear Lord help my destiny
Let someone invest in me
Like Otedola
'cos I have to blow
Please…
source
---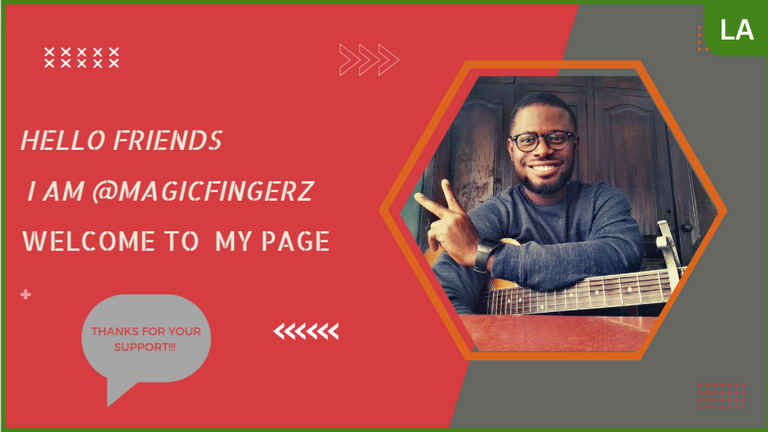 ---
▶️ 3Speak