As you might have already seen in the announcement post, we are gearing up for a great time at the inaugural HiveBeeCon
This first edition is simply a quaint, spontaneous, DIY, peer-to-peer meetup for those wanting to chat, wander, or savor pierogi and pizza.
Everyone's invited, whether you're an active Hive user or merely Hive-curious.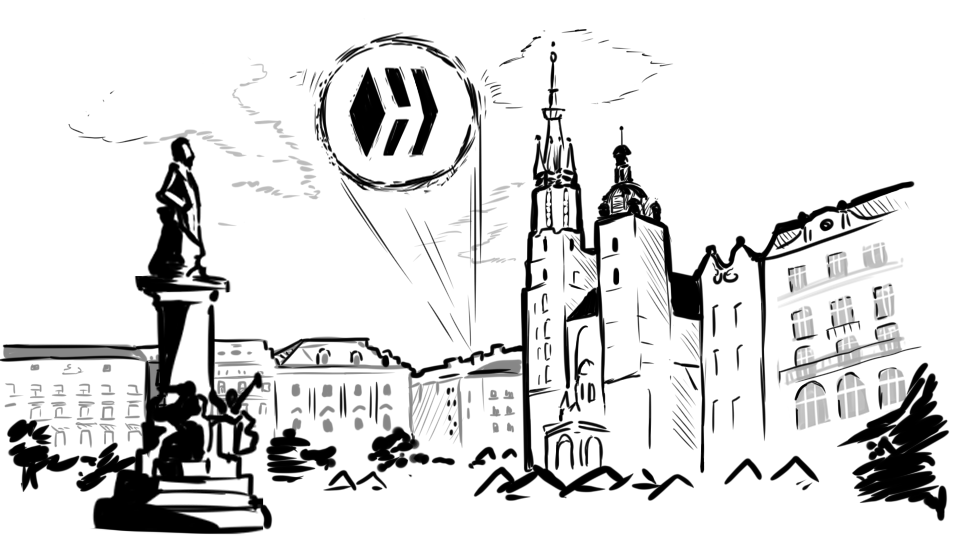 - by https://www.instagram.com/shirostart
The Most Predictable Part: A Visit to @krolestwo
Królestwo Bez Kresu / The Kingdom
Biskupia 18, Kraków, Poland
Start: 7 October 2023, 16:00 CEST / UTC+2
End: 7 October 2023, 23:00 CEST / UTC+2 (or later)
OpenStreetMap: https://www.openstreetmap.org/node/10127902552
Google Maps: https://goo.gl/maps/u23CcyY7xYyE2rww8

Photo courtesy of @krolestwo
It has always been a meeting place for all kinds of interesting people. We called it 'the last homely house' (this is how Tolkien described Rivendell). This term became even more appropriate during the pandemic and especially now, with the ongoing war in Ukraine, which has brought thousands of refugees to Kraków. We give them the opportunity to meet and speak Polish in a friendly environment. Since the first week of the war, we have also been collecting necessary aid items, which we then send to Ukraine.
The Kingdom is probably the only place in the world to have implemented blockchain so extensively. We use Hive for voting, we publish our daily reports here, thanks to H-E we have our own token (RCRT) which you can exchange for things like a cup of tea, we also accept HBD, scarce goods can be reserved thanks to NFT, a Development Fund has been created on the @fundacja account (thanks to the interest from Savings we buy the things we need), we also set up accounts for new people for free, and we give everyone who installs the Hive Keychain 10 RCRT to start. Blockchain has solved many of our problems. It has allowed the Kingdom to remain a non-profit place, bringing the community together and being a great example of how to use the new technology in practice. Everyone can feel at home here, so be sure to visit if you happen to visit Kraków.
If the door is closed, knock on the window.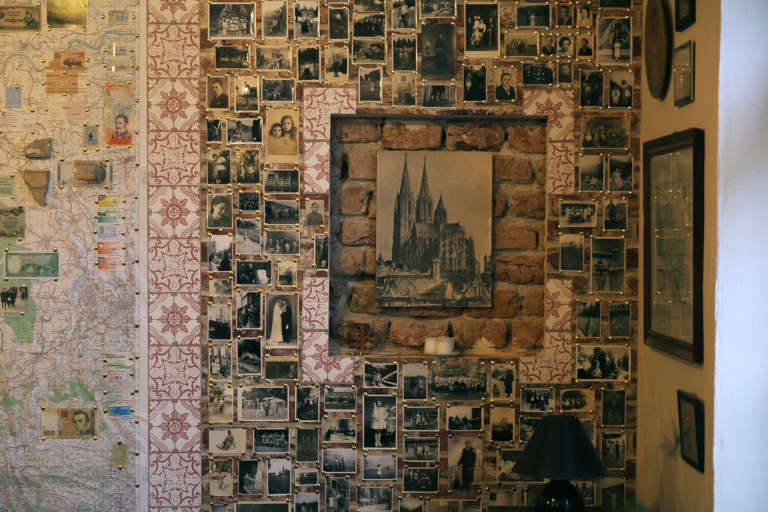 Photo courtesy of @krolestwo
I won't delve too deep into the nuances of this unique, Hive powered venue - better to preserve some element of surprise. Some affectionately term it "The Last Homely House" making its selection as our venue an obvious choice for me.
The Less Predictable Segments
Many of us plan to arrive in Kraków a bit early, sticking around until Sunday, so our plans remain flexible and fluid.
Share your schedule, and we'll tweak ours to match.
Wieliczka Salt Mine (optional, but highly recommended)
For instance, the Wieliczka Salt Mine is a site many would love. This site holds a special place in our memories, as it was the backdrop for our closing dinner during HiveFest3 in 2018.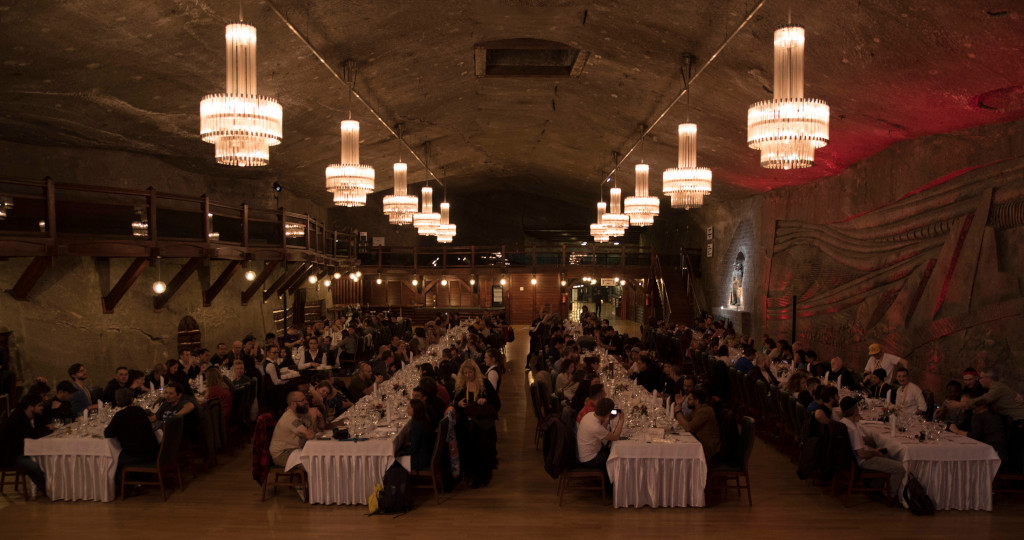 Closing dinner, HiveFest3 2018, Wieliczka Salt Mine
We're contemplating a group visit either on Saturday morning or Friday. However, to make this a reality, we need to gauge interest since an upfront reservation is required.
Tourist Route Details:
Standard ticket: 116 PLN (25 EUR) per person.
Duration: 2-3 hours.
Temperature: 17-18ºC.
Walking distance: Approximately 3.5 km.
Getting there: A 30-minute train journey is all it takes. Train tickets are priced at 8 PLN (2 EUR).
DIY (WIth a Little Help from Hive Friends)
Kraków brims with attractions, historical sites, cultural hubs, and vibrant streets waiting to be explored.
What's unique about our group is the breadth of interests we bring.
From tech enthusiasts to art connoisseurs, from history buffs to foodies, Hive users come with a wide array of passions.
This diversity means our agenda can and will evolve.
As more attendees confirm, we'll tailor the schedule to cater to the group's collective preferences.
Word on the street is that a piano concert might be on the agenda.
Getting to Kraków
By Airplane
Kraków is well-connected, offering flights at reasonable prices.
Examples I was able to find:
London: 4 Oct - 11 Oct (LTN -> KRK -> LTN) for 33 EUR
Paris: 5 Oct - 10 Oct (CDG -> KRK -> CDG) for 70 EUR
Tel Aviv: 5 Oct - 11 Oct (TLV -> KRK -> TLV) for 142 EUR
Barcelona: 2 Oct - 9 Oct (BCN -> KRK -> BCN) for 143 EUR
Amsterdam: 4 Oct - 9 Oct (AMS -> KRK -> AMS) for 166 EUR
Transport from Kraków Airport to Kraków Main Train Station costs 17 PLN (4 EUR).
Alternatively, you can fly to KTW airport and take a bus to Kraków city center.
The bus journey takes around 2 hours and costs less than 15 EUR.
By Train
Vienna, AT: 5h 34m (1 change - Bohumin)
Prague, CZ: 6h 13m (1 change - Bohumin)
Bratislava, SK: 6h 16m (direct)
Berlin, DE: 7h 24m (direct)
Budapest, HU: 9h 1m (direct)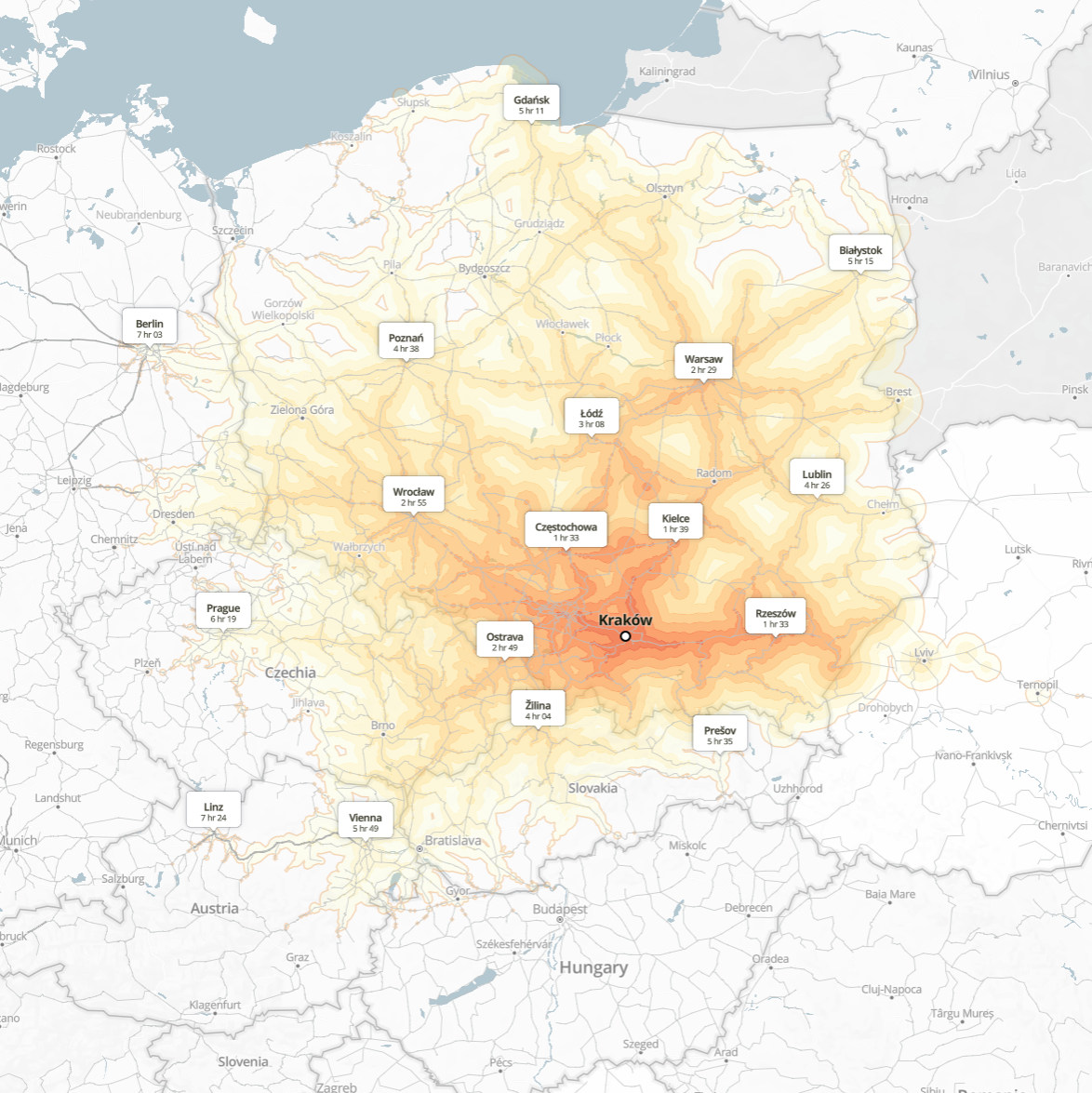 Time needed to get to Kraków by train - OpenStreetMap
By Car
Within an 8-hour drive, you can reach Kraków from various cities across several countries, including:
Czech Republic (Prague and Brno)
Slovakia (covering most of the country)
Ukraine (Lviv)
Hungary (Budapest)
Germany (Dresden and Berlin)
Austria (Vienna)
Getting Around in Kraków
If you select accommodation near the Old Town, you'll likely not need any transportation, with the exception of a trip to the Wieliczka Salt Mine.
There's no need to obtain local currency (PLN). Credit and debit cards (specifically Visa and Mastercard) are widely accepted. To minimize fees, ensure you opt for your bank or card company's currency conversion.
Staying Updated
Make sure to follow @hivebeecon for the most recent updates and further details.
For more interaction, consider hopping into OpenHive.Chat. You can sign in using your Hive account, either via Hive.Blog or Hivesigner. We have a dedicated #HiveBeeCon channel.
Pro Tip: Once you've added and verified your email address in your OpenHive.Chat profile, you can adjust email notifications to suit your preferences.
Not on chat or Hive?
No worries!
Reach out to us via email at [email protected]
or join our Telegram Group at https://t.me/+fppHhT6cBp45NTM0.
Keep in mind the Telegram invite link might expire to deter spam bots.
If that happens, check our recent posts or request a new link via email.
Users on OpenHive.Chat won't need Telegram. Thanks to our special bridge, all messages will be relayed directly to them.
Questions?
If you have any questions, concerns, or require assistance with accommodation, feel free to get in touch.
The beneficiaries for this post are set to 100% for @krolestwo, our chosen venue, to help support our gathering.