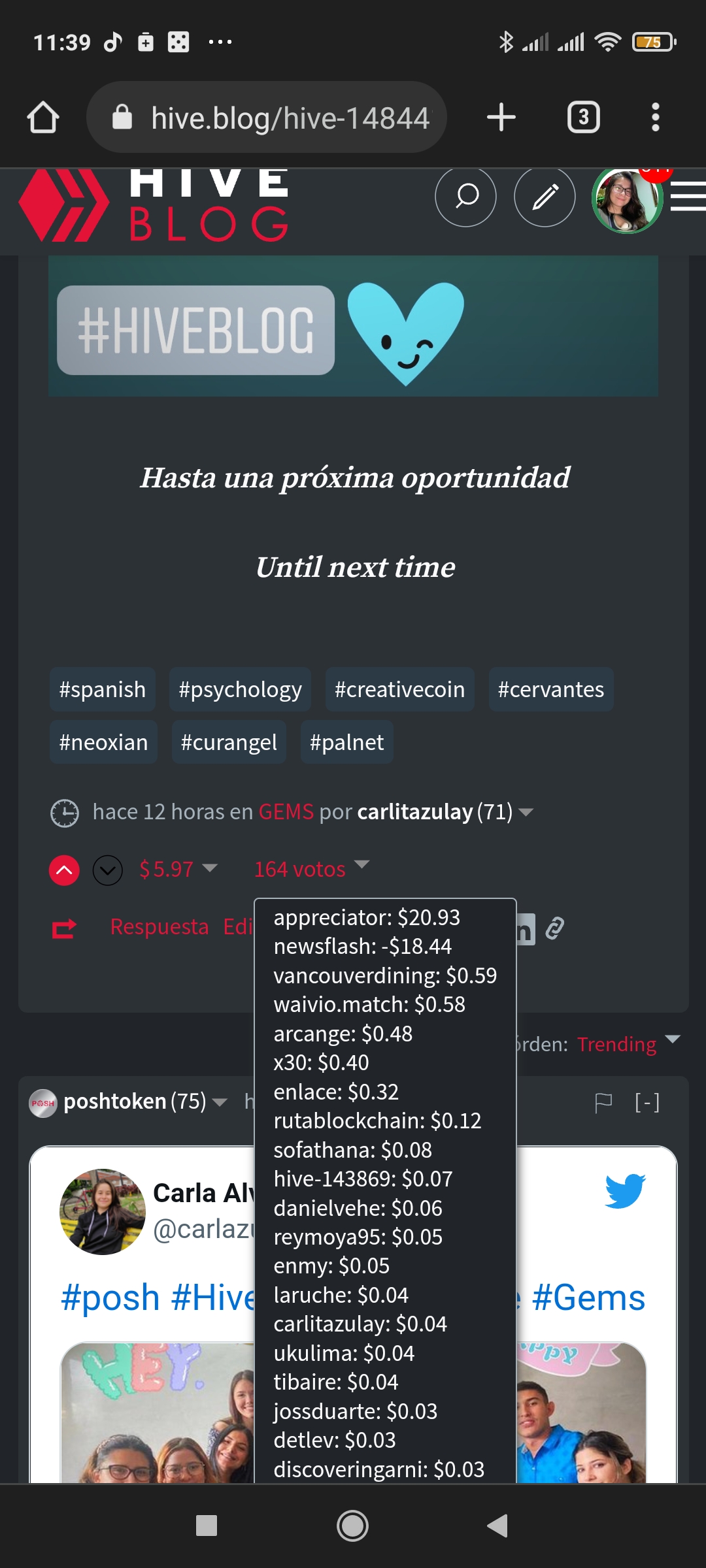 Hello I hope you are fine, I understand the purpose of your page and everything else but you are really hurting people, I have working the page since last year and I try to give and always do the best, there have already been many occasions where you have given me a negative vote, but this was the worst and biggest, I had more than two weeks without publishing a good post and now that they give me a good reward happens this, you do not know the conditions in which people are or if they need the I support it or not, or its problems, I really can't understand how you can be so unempathetic, I really don't think this is fair.
ALL OF US HERE ARE DOING THE BEST WE CAN, WORKING AND INVESTING OUR TIME AND EFFORT, STOP DETRACTING FROM IT.
Please be aware and for a moment think well before acting. Have a good day.
Hola espero estés bien, entiendo el cometido de tu página y todo lo demás pero realmente estás haciendo daño a las personas, yo tengo trabajando el página desde el año pasado y trato de dar y hacer siempre lo mejor, ya han sido muchas las ocasiones donde me has dado un voto negativo, pero esta fue la peor y más grande, tenía más de dos semanas sin publicar un buen post y ahora que me Dan una buena recompensa pasa esto, no sabes las condiciones en las que están las personas o si necesitan el apoyo o no, o sus problemas, de verdad que no puedo entender como puedes ser así tan poco empatico, de verdad no me parece justo esto.
TODOS AQUÍ ESTAMOS HACIENDO LO MEJOR QUE PODEMOS, TRABAJANDO E INVIRTIENDO DE NUESTRO TIEMPO Y ESFUERZO, DEJA DE DESMERITARLO.
Por favor ten consciencia y por un momento piensa bien antes de actuar. Ten un buen día.