Hola, un gusto saludar a esta bella comunidad de Hive.
Hello, a pleasure to greet this beautiful community of Hive.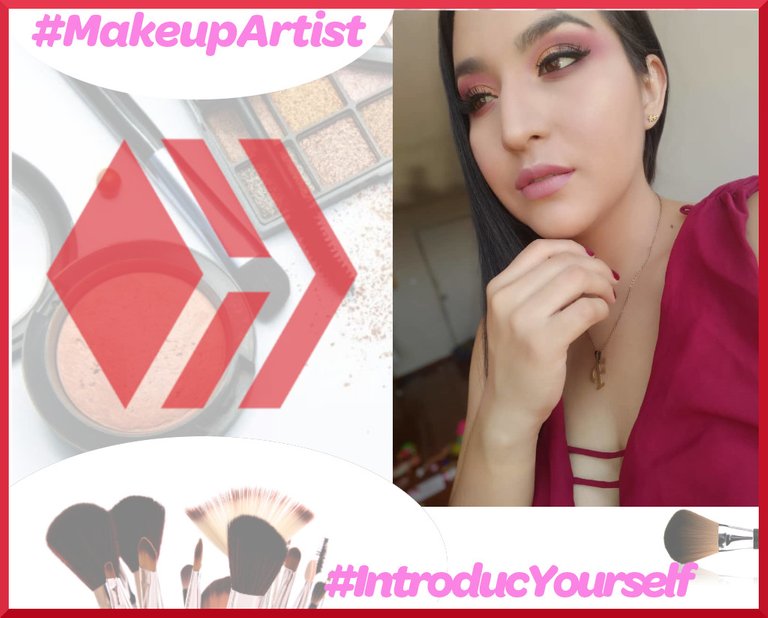 Hoy, luego de mucho pensarlo hago mi #IntroducYourself dentro de Hive, teniendo una gran expectativa ya que desde hace días he tenido el placer de observar un poco la plataforma, pero no me atrevía a presentar mi primer Post.
Today, after much thought I make my #IntroducYourself within Hive, having a great expectation because for days I have had the pleasure to observe a little bit the platform, but I did not dare to present my first Post.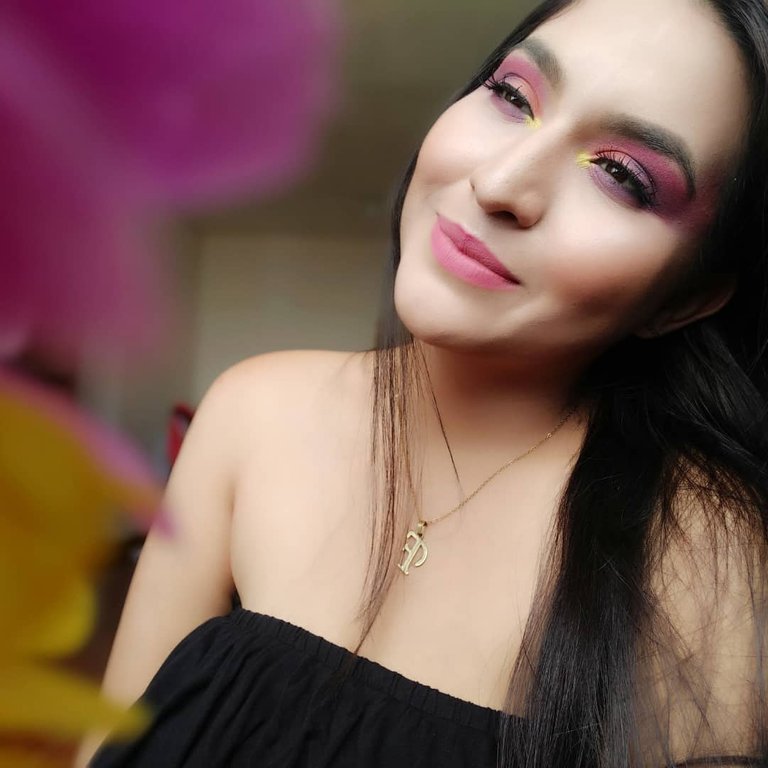 Soy una chica que le encanta el mundo del maquillaje, desde muy pequeña las brochas, las sombras y todos los productos de belleza han sido un juguete para mí (muchos le dañé a mi madre). Me encanta maquillarme y enseñar todo sobre este mundo , de hecho en la actualidad trabajo en cursos de automaquillaje, elaboración de look social y venta de productos, es un don que descubrí hace un poco más de 3 años todo comenzó cuando vi un tutorial de maquillaje y decidí recrearlo hice paso por paso hasta que me quedo muy parecido, a pesar de siempre maquillarme y estar interesada no sabía que podía llegar a ser una profesional desde ese día junto con el apoyo de mis padres, esposo(quién en ese momento era mi novio) me motivaron a entrar de lleno este mundo comencé a vender productos y un tiempo después decidí enseñar a maquillar así que hoy día soy emprendedora y maquilladora profesional en constante aprendizaje.
I'm a girl who loves the world of makeup, since I was a little girl the brushes, the shadows and all the beauty products have been a toy for me (many I damaged my mother). I love makeup and teach everything about this world, in fact at present work in courses of makeup, development of social look and selling products, is a gift that I discovered a little over 3 years ago everything began when I saw a makeup tutorial and decided to recreate it I did step by step until I stay very similar, Despite always being interested in makeup and did not know that I could become a professional from that day along with the support of my parents, husband (who at that time was my boyfriend) motivated me to enter this world fully began to sell products and a while later I decided to teach makeup so today I am an entrepreneur and professional makeup artist in constant learning.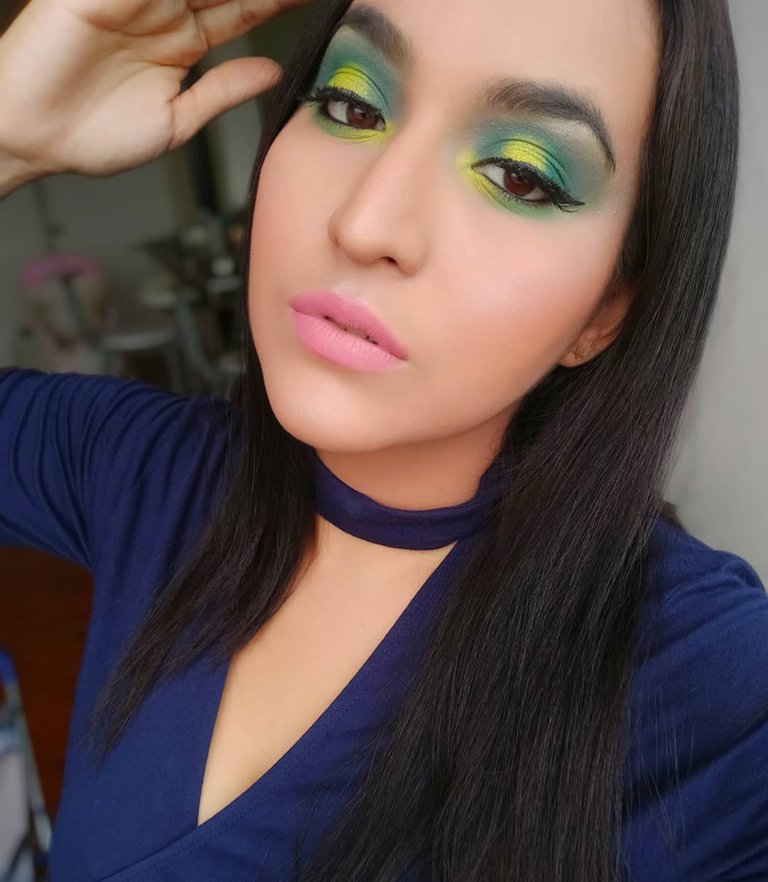 Descubrí Hive por medio de mi esposo, @Joheredia21, entre tanto hablar me ha convencido en formar parte de esta plataforma. Me encanta el hecho de tener un espacio donde puedo compartir mi experiencia como #MakeupArtist y sobretodo aprender dentro de Hive lo que representa este, mi mundo del maquillaje.
I discovered Hive through my husband, @Joheredia21, in the meantime talking has convinced me to be part of this platform. I love the fact that I have a space where I can share my experience as #MakeupArtist and above all learn within Hive what this, my world of makeup, represents.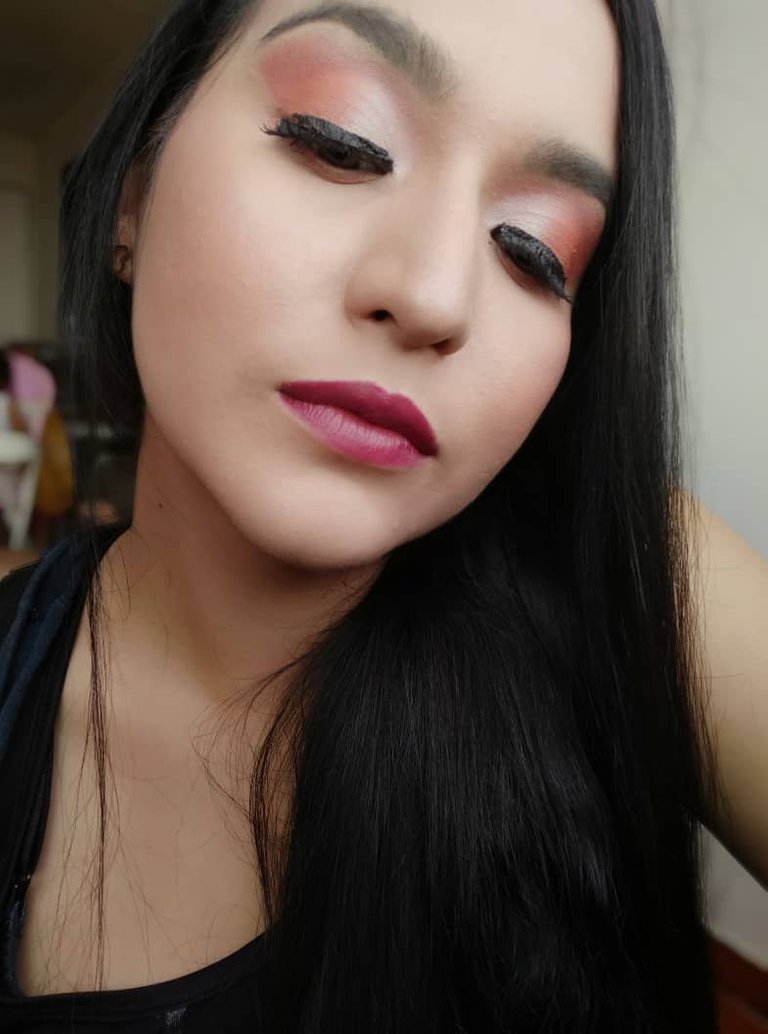 No todo es Pintura/Not Everything is Painting
Como lo mencione anteriormente, soy esposa de @Joheredia21 y como familia venimos a Hive para formar parte de esta comunidad, además, soy madre de una hermosa niña que ya está a punto de cumplir sus 2 añitos, Su nombre Camila. Soy madre y esposa de hogar, como tal, me entusiasma el hecho de que Hive tiene varias comunidades en las cuales puedo enriquecerme de información y aprender de experiencias de otras madres y otras personas como yo.
As I mentioned before, I am the wife of @Joheredia21 and as a family we come to Hive to be part of this community. I am also the mother of a beautiful girl who is about to turn 2 years old, Her name is Camila. I am a mother and a housewife, as such, I am excited about the fact that Hive has several communities in which I can be enriched with information and learn from the experiences of other mothers and other people like me.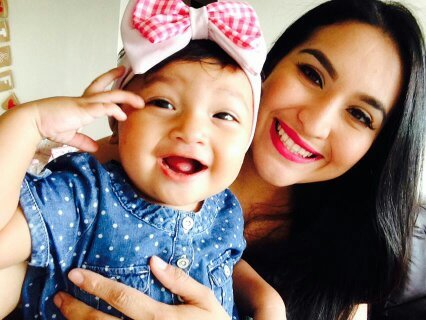 Soy orgullosamente Venezolana y amo mi país a pesar de la situación que todos conocemos trato de no hablar mucho de política y menos cosas muy negativas debido a que Venezuela me ha brindado los mejores momentos de mi vida.
I am proudly Venezuelan and I love my country in spite of the situation we all know. I try not to talk much about politics and even less about very negative things because Venezuela has given me the best moments of my life.
Agradezco a toda la comunidad y espero muy pronto generar contenido que genere valor a Hive. Gracias a todos por leer mi presentación, espero sea de su agrado.
I thank the whole community and I hope to generate content that generates value to Hive very soon. Thank you all for reading my presentation, I hope you enjoy it.

Gracias/Thank you
Imagenes Propiedad del Autor
Images owned by the author