Hi everyone and welcome back to my blog!
In recent weeks I have decreased my frequency in number of posts, due to some commitments that are taking away time and energy.
I resumed work in almost normal mode, although alarm signals from all parts of the world are frequent and invite you to be cautious.
There are still many things that are not as before...wherever there is a line of people outside, so as to avoid gatherings, and with the heat that is now, it's not really a comfortable situation.
For those like me who work with people who are in contact with the public, there are certainly aspects that have changed, compared to before, and which I believe will hardly return as in the past, at least in the short to medium term.
---
Beyond this situation, I had little time to devote myself to the blog, even for two important happy events that occurred this weekend.
Saturday 4th July was a very very exciting day because
I became an uncle!
In fact, my granddaughter Mia was born, a little ahead of her time, she gave us a wonderful surprise.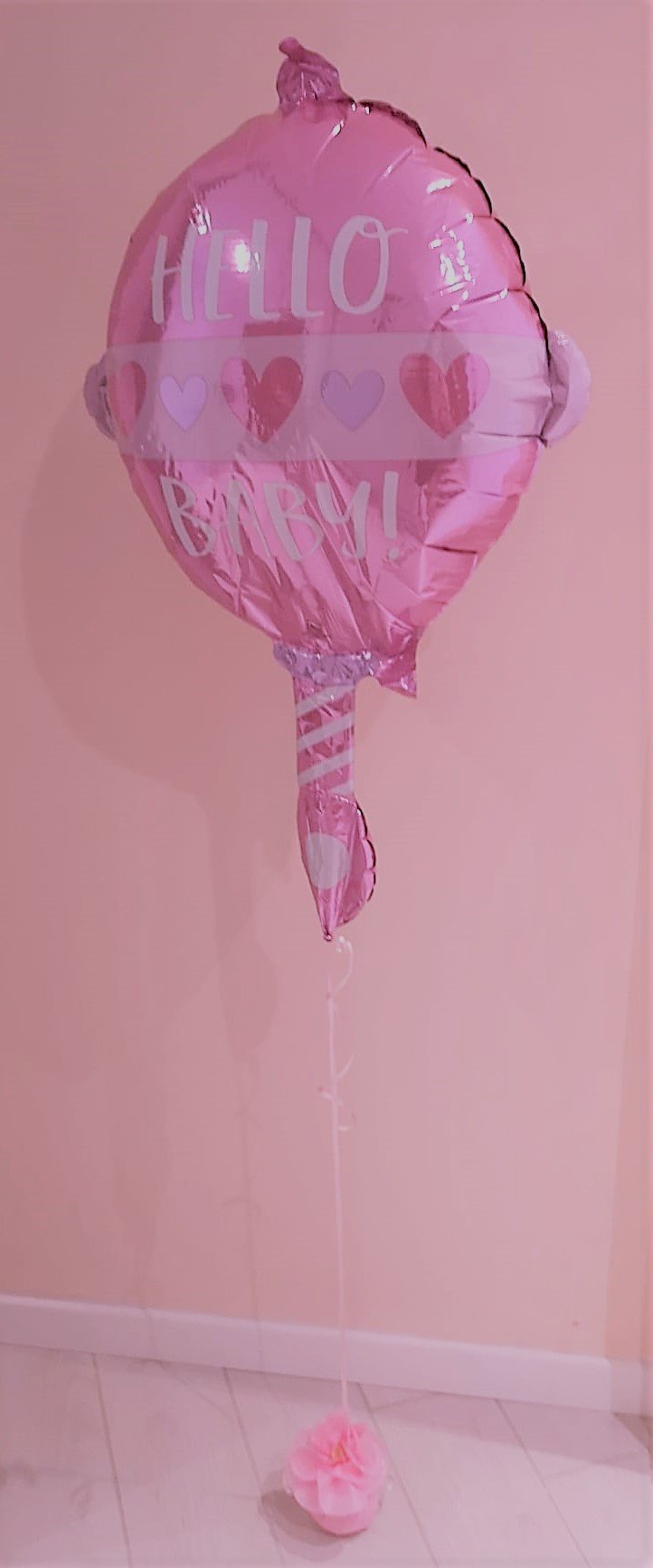 Clearly, we went to the hospital to congratulate the new parents, my brother and his wife, but unfortunately we were unable to go to the ward where she is hospitalized because, due to the Covid protocols still in force in hospitals, visitors are not allowed to enter.
So, we went to get a nice welcome balloon (you can see it in the photo above 👆) and a basket of roses to welcome her, for now at a distance, but I hope as soon as possible to be able to cradle her in my arms.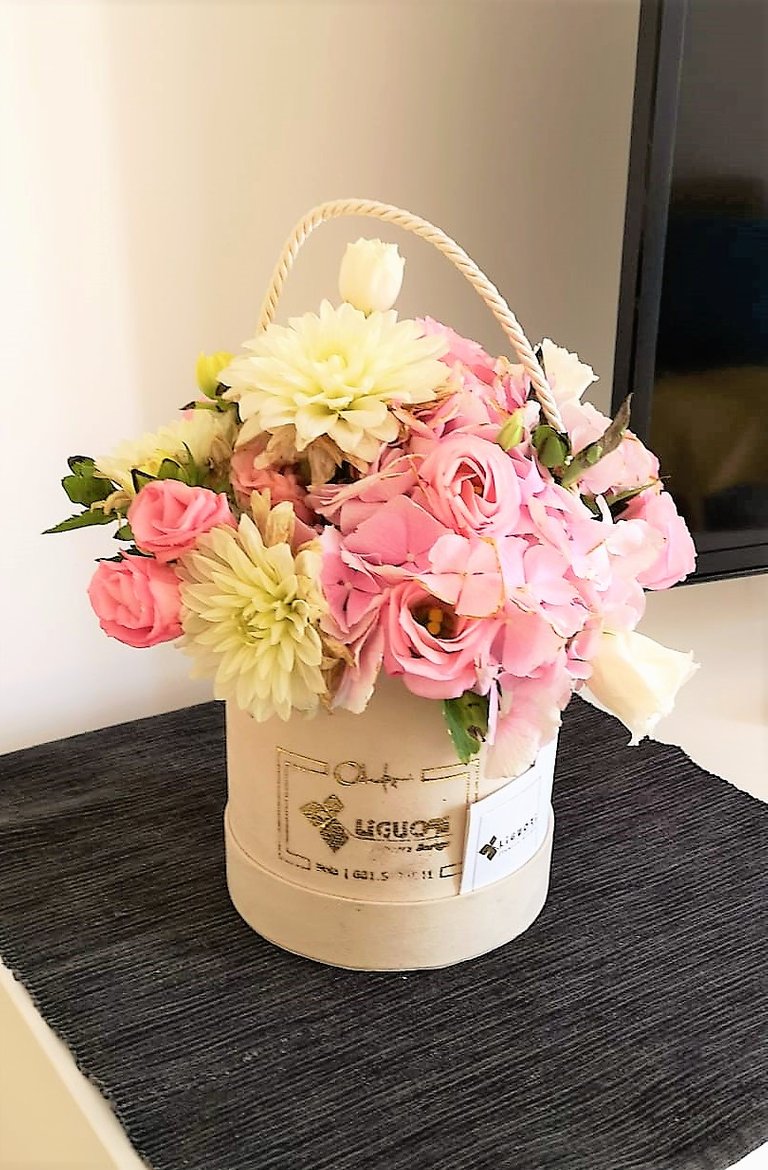 But it did not end there, because on Sunday 5 July another very important event was planned...
the baptism of my youngest son, Daniele.
Danielino is now 8 months old and in reality we had already scheduled to baptize him in April, but this damned pandemic prevented us from doing so.
We managed to find the availability of the parish priest to do it for this Sunday, even if in a reduced form, with the relatives present well spaced and equipped with a mask.
In fact, we also had to give up having a reception together with family and friends, as we are usually used to doing instead.
We only had a lunch at the restaurant with our parents and godfather.
We were very sorry but we preferred to avoid out of respect for all those who would have preferred not to participate and perhaps would have come the same.
However, it went very well, when Daniele received the water on his head he got a little annoyed, but he didn't cry and he was very quiet during the whole function which, however, was not very long.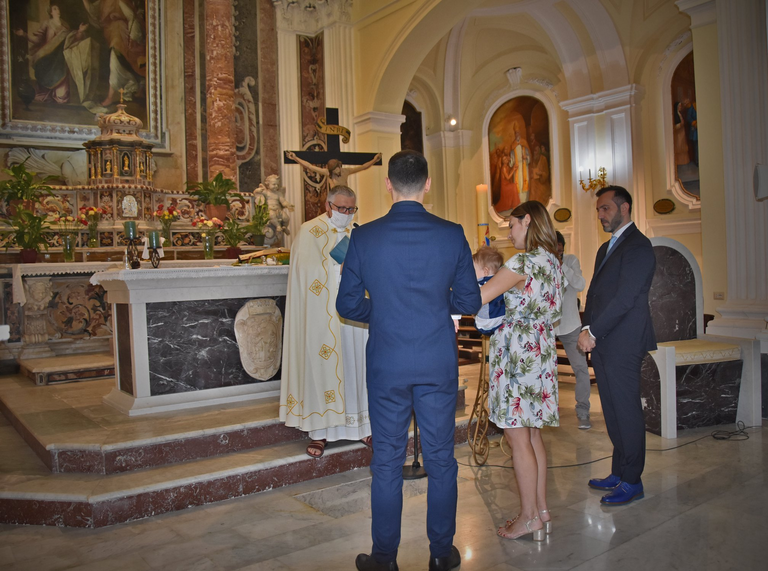 I am happy today to have found some time to talk to you about these two beautiful events that involved my family, because they absolutely deserved to be mentioned.
One day in the future, if I find myself leafing through my blog, reading this post, I will remember this beautiful weekend and all the positive emotions that made me live.

Thanks to all of you for reading my article.
If you liked it, share it on your blog and write me a comment with your impressions.
See you soon!
GM
---
All images are exclusive property of the author
---

Credits @doze