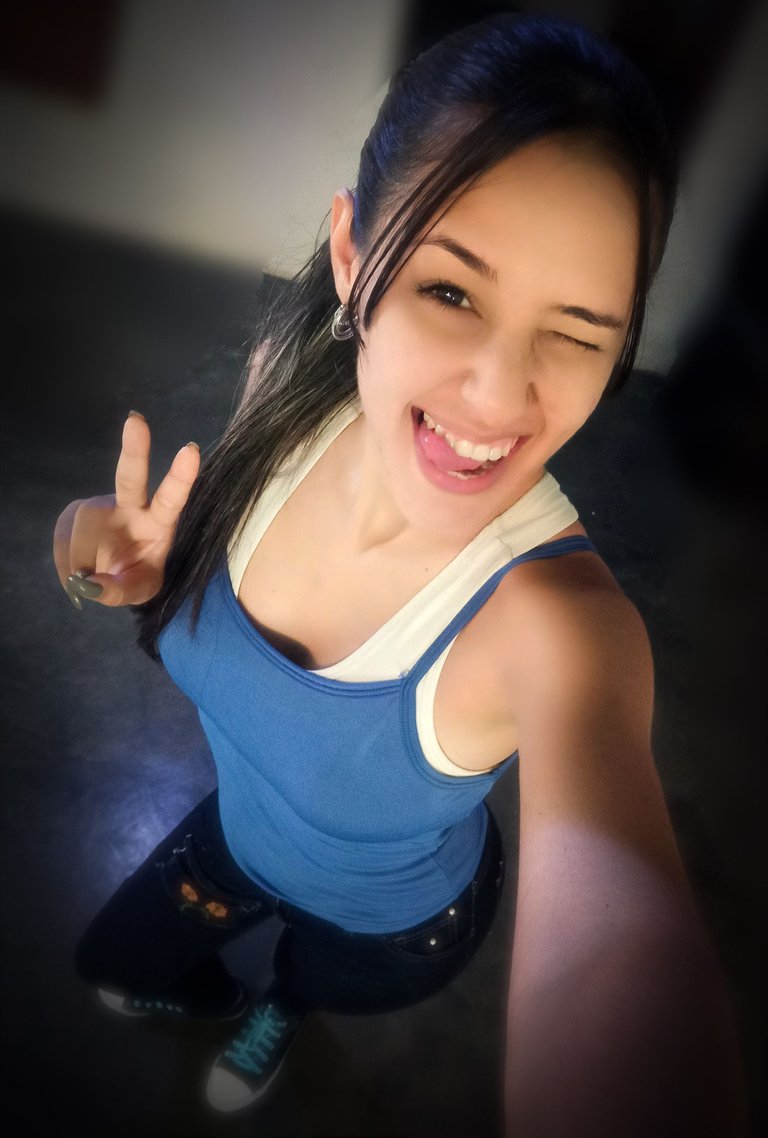 Llevo un buen tiempo pensando en hacer algo así... Pero no me había sentado con calma a pensar en concreto que tema quería desarrollar, pues días atrás conversando en familia con mi esposo y mi hija, ellos se reían de mi por mis manías, miedos y experiencias del pasado. Dicen que estoy loca jajaja por algunas cosas que hago o dejo de hacer.
Para demostrarles a ellos que no soy la única que hace cosas diferentes he planteado una serie de preguntas que les invito a responder. Ayúdenme a demostrar que no estoy loca y que otros también tienen sus cosas extrañas! Jajaja! 😜
I've been thinking about doing something like this for quite some time... But I had not sat down calmly to think concretely what topic I wanted to develop, because days ago talking with my husband and my daughter, they laughed at me for my hobbies, fears and past experiences. They say I'm crazy hahaha for some things I do or don't do.
To show them that I am not the only one who does things differently I have posed a series of questions that I invite you to answer. Help me prove that I'm not crazy and that others also have their strange things! Hahaha! 😜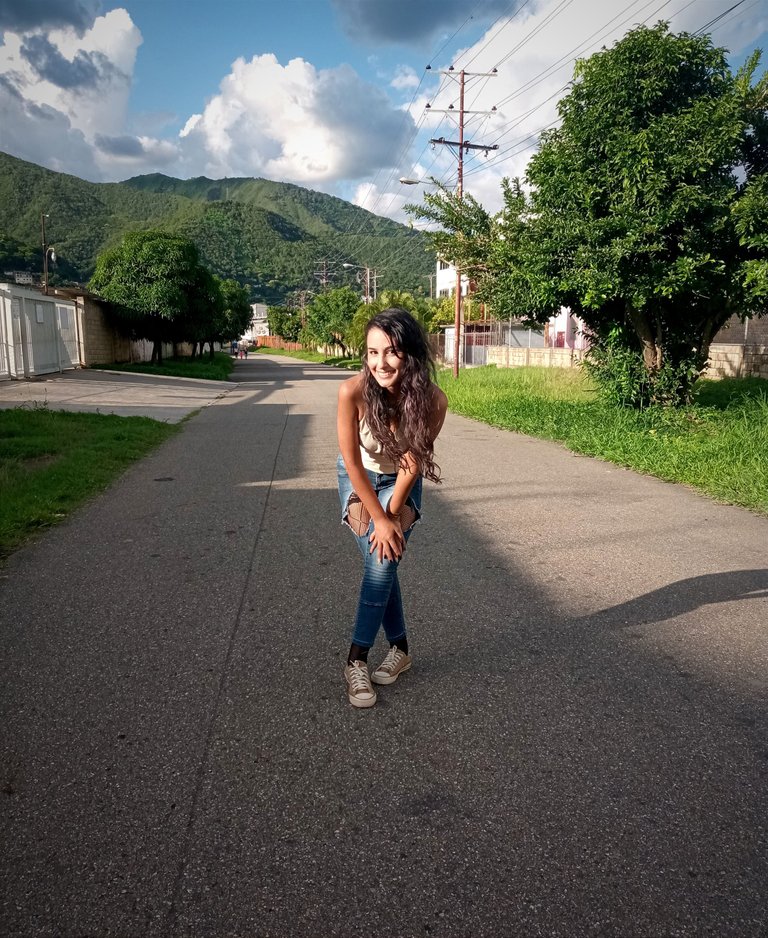 QUÉ ES LO QUE HACES DE MANERA DIFERENTE A LA MAYORÍA DE LA GENTE? // WHAT DO YOU DO DIFFERENTLY THAN MOST PEOPLE?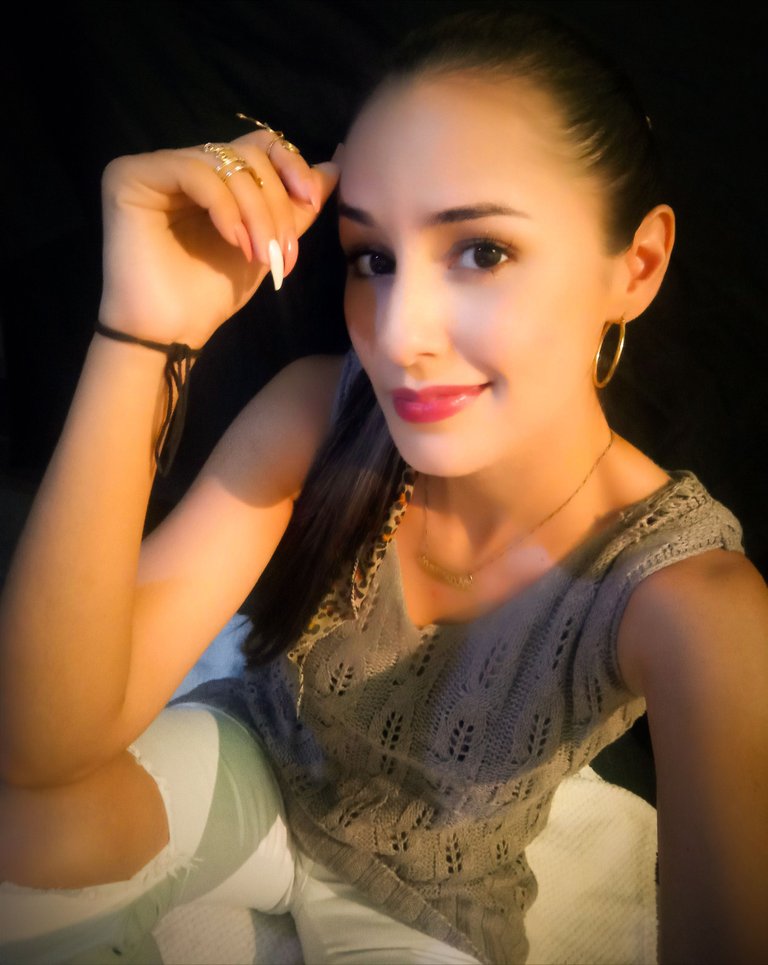 Bueno... Muchas cosas, pero solo comentare 2! 😁
La primera, a la hora de comer suelo calentar el café, que quede hirviendo... Luego, espero que se enfríe completamente, para tomármelo frío! 🤣 Es una manía, mi esposo dice que para que lo caliento si me lo beberé frío. Pero, si no es así, no lo tomo!
La segunda, hay unas hormigas a las que les hago la guerra en mi casa. Pero no se van con nada. Se montan en todos lados, se comen hasta la ropa y pican horrible. Descubrí... Que mueren con el frío del congelador. Así que desde ese momento... Meto en el congelador todo donde ellas se monten . Jajajaja... Ayer mi esposo abrió el congelador para buscar hielo y consiguió su almohada allí metida. 🤣
¿Tienen ustedes alguna manía igual que no tiene nadie más?
Well... A lot of things, but I will only comment 2! 😁
The first one, at lunch time I usually heat the coffee, let it boil.... Then, I wait for it to cool completely, to drink it cold! 🤣 It's a mania, my husband says that why do I heat it if I'll drink it cold. But, if it's not like that, I don't drink it!
The second, there are some ants that I wage war on in my house. But they don't go away with anything. They ride everywhere, they even eat my clothes and they sting horribly. I discovered... They die in the freezer cold. So from that moment on... I put in the freezer everything where they ride . Hahahahaha... Yesterday my husband opened the freezer to get ice and got his pillow in there. 🤣
Do you guys have any of the same mania that no one else has?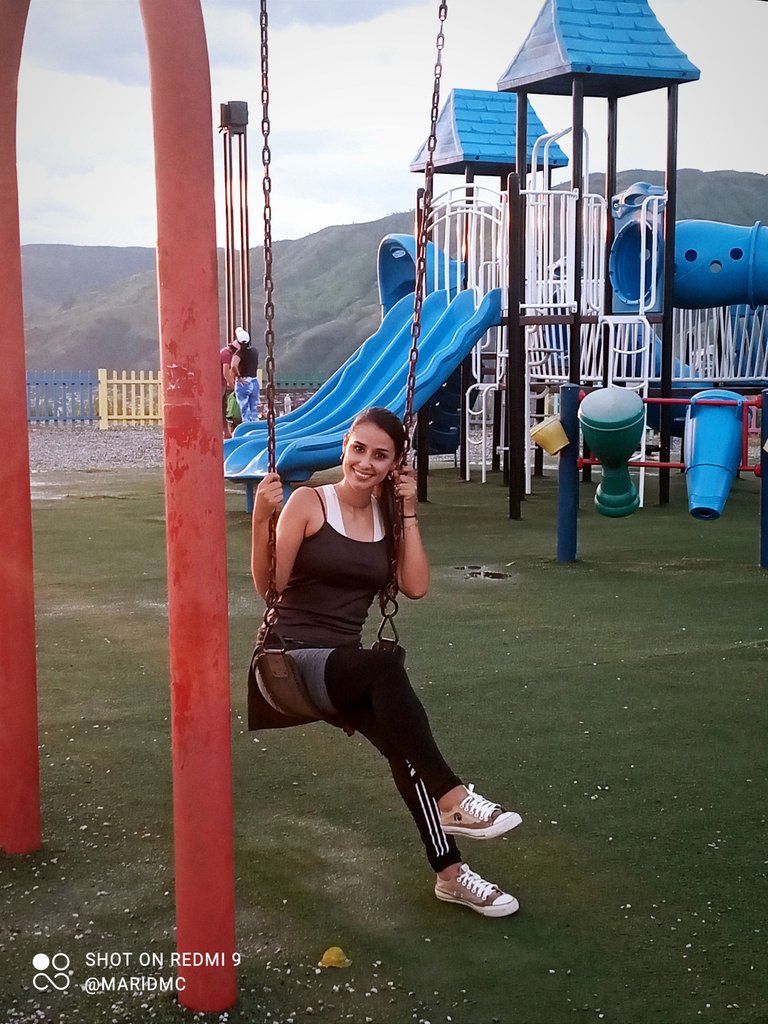 LA VERGÜENZA MAS GRANDE DE TU VIDA, HASTA EL MOMENTO. // YOUR WORST MOMENT OF SHAME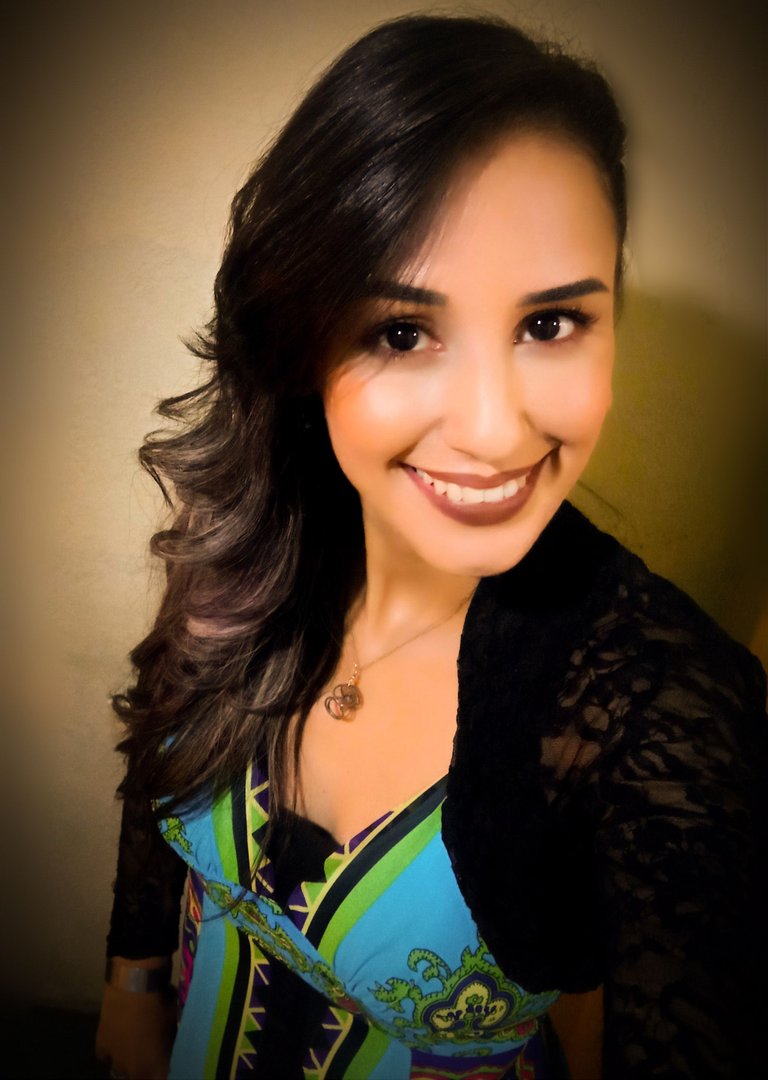 Jajajaja ay Dios! No puedo dejar de reírme mientras me acuerdo. Estaba en 8vo año, salí del liceo y empezó a caer un fuerte aguacero. Fui a casa de mi mamá que vivía relativamente cerca... El frío y el agua de la lluvia me despertaron unos fuertes dolores estomacales, el escalofrío que sentía era espantoso. Cuando llegue a casa de mi mamá "ella no estaba" y ya yo no aguantaba más, los dolores me iban a matar... No pude aguantar más! 😔 Y... Me hice encima! 💩😱🙈 Lo peor de todo es que... Mi casa quedaba muy lejos de donde vivía mi mamá y tenía que agarrar el transporte público y así no podía hacerlo. Había un niño que vivía al lado de la casa de mi mamá y el estaba "enamoradito" de mi en ese tiempo, y con toda la vergüenza del mundo me tocó pedirle prestado el baño y una muda de ropa... 🤣🤣🤣🤣 Después de ese día, más nunca el niño me fastidio!
Creo que no hay otra cosa que yo haya vivido que supere está! Y ustedes tienen algo que contar?
Hahahaha oh my! I can't stop laughing as I remember. I was in 8th grade, I got out of high school and a heavy downpour started to fall. I went to my mom's house who lived relatively close.... The cold and the water from the rain woke me up with strong stomach pains, the shivering I felt was awful. When I got to my mother's house "she was not there " and I could not stand it anymore, the pains were going to kill me.... I couldn't take it anymore! 😔 Y... I peed my pants! 💩😱🙈 The worst of all is that.... My house was far away from where my mom lived and I had to take public transportation and I couldn't do it that way. There was a boy who lived next to my mom's house and he was "in love" with me at that time, and with all the shame in the world I had to ask him to borrow the bathroom and a change of clothes.... 🤣🤣🤣🤣 After that day, the boy never bothered me again!
I don't think there is anything else I have ever experienced that surpasses this one! And you have something to tell?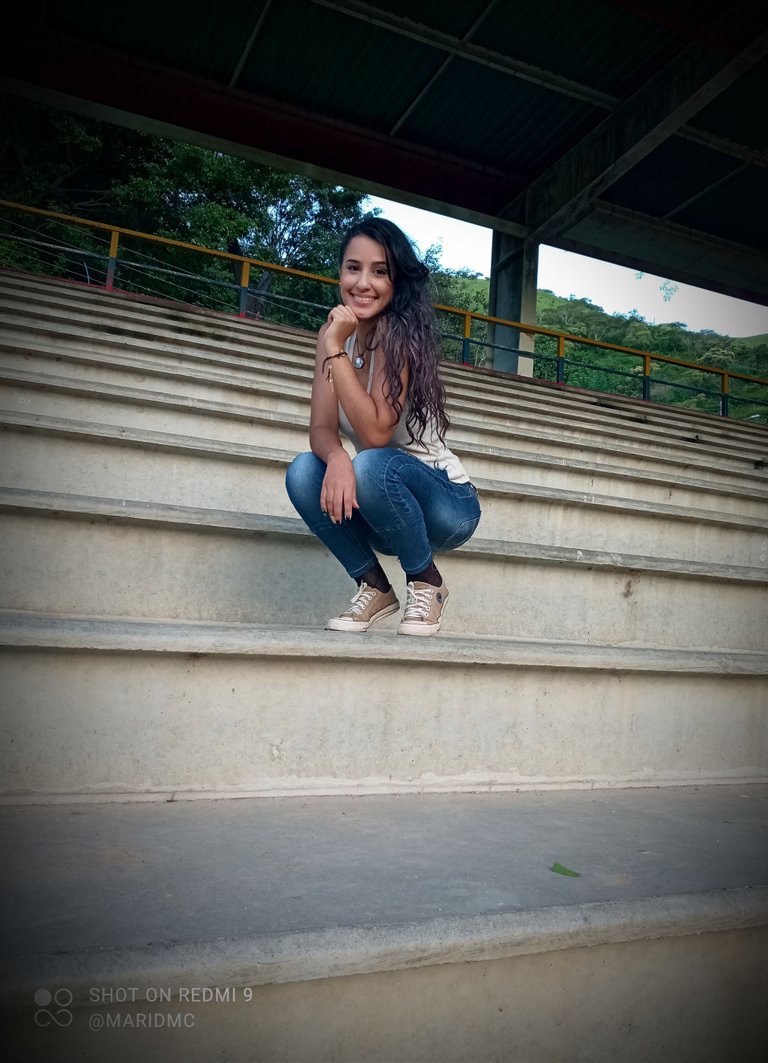 CUÁL HA SIDO TU REACCIÓN MÁS LOCA ANTE UNA FOBIA // WHAT HAS BEEN YOUR CRAZIEST REACTION TO A PHOBIA?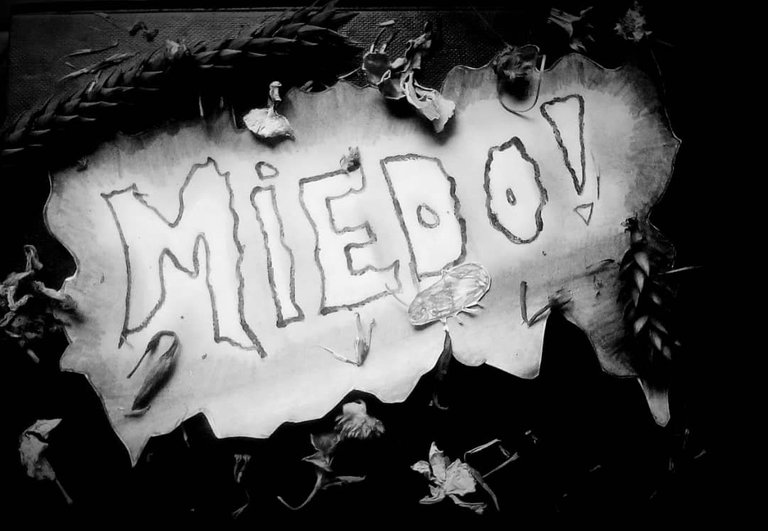 Fobias = Cucarachas!
Hace unos meses atrás estábamos en la cocina mi esposo y yo, el cocinaba y lo lavaba los platos. De repente sentí que algo me cayó en el cabello, JAMÁS me imaginé que era una asquerosa cucaracha gigante! Cuando paso mi mano por el cabello la he agarrado.... GUACALAAAA! Salté, grite y con la olla que tenía en la mano le empecé a pegar a mi esposo muchísimo y le gritaba que me la quitará... Luego de eso me era inevitable dejar de llorar y a la cocina no entre más por varios días luego de las 7pm. Mi esposo me decía que tenía que pegarle a la cucaracha, no a él! 😜
Phobias = Cockroaches!
A few months ago we were in the kitchen my husband and I, he was cooking and I was washing the dishes. Suddenly I felt something fall in my hair, I NEVER imagined it was a disgusting giant cockroach! When I run my hand through my hair I grabbed it.... GUACALAAAA! I jumped, screamed and with the pot I had in my hand I started hitting my husband very hard and screaming at him to take it away.... After that I couldn't stop crying and I didn't go into the kitchen for several days after 7pm. My husband would tell me that I had to hit the cockroach, not him! 😜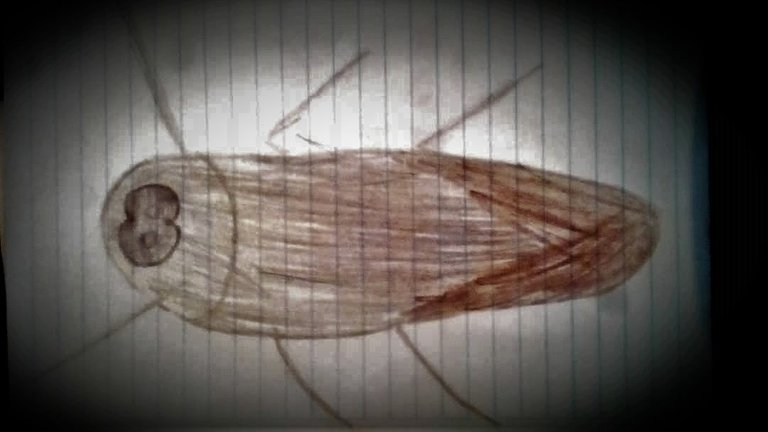 Sin duda al estar reunidos con amigos y familia siempre salen a relucir este tipo de anécdotas que nos hacen reír por muy locas o vergonzosas que sean, espero gustosa puedan animarse a participar y así demostrarle a mi esposo que todos tenemos manías, miedos y reacciones peculiares!
Invito a @mili2801 @agape5 @dojeda @mayvil @yeniluci @evamillan @jesustiano @floreces @carlitazulay @orimusic y todos aquellos que se animen a participar! Recuerden mencionarme para poder leerlos y rebloguearlos posteriormente y también invitar a 2 amigos más!
Me despido con un gran abrazo y la mejor de las energías... Nos leemos pronto! 😉🤗
No doubt when we get together with friends and family always bring up this kind of anecdotes that make us laugh no matter how crazy or embarrassing they are, I hope you can gladly participate and thus demonstrate to my husband that we all have quirks, fears and peculiar reactions!
I invite @mili2801 @agape5 @dojeda @mayvil @yeniluci @evamillan @jesustiano @floreces @carlitazulay @orimusic and all those who want to participate! Remember to mention me so I can read them and reblog them later and also invite 2 more friends!
I say goodbye with a big hug and the best of energies..... See you soon! 😉🤗