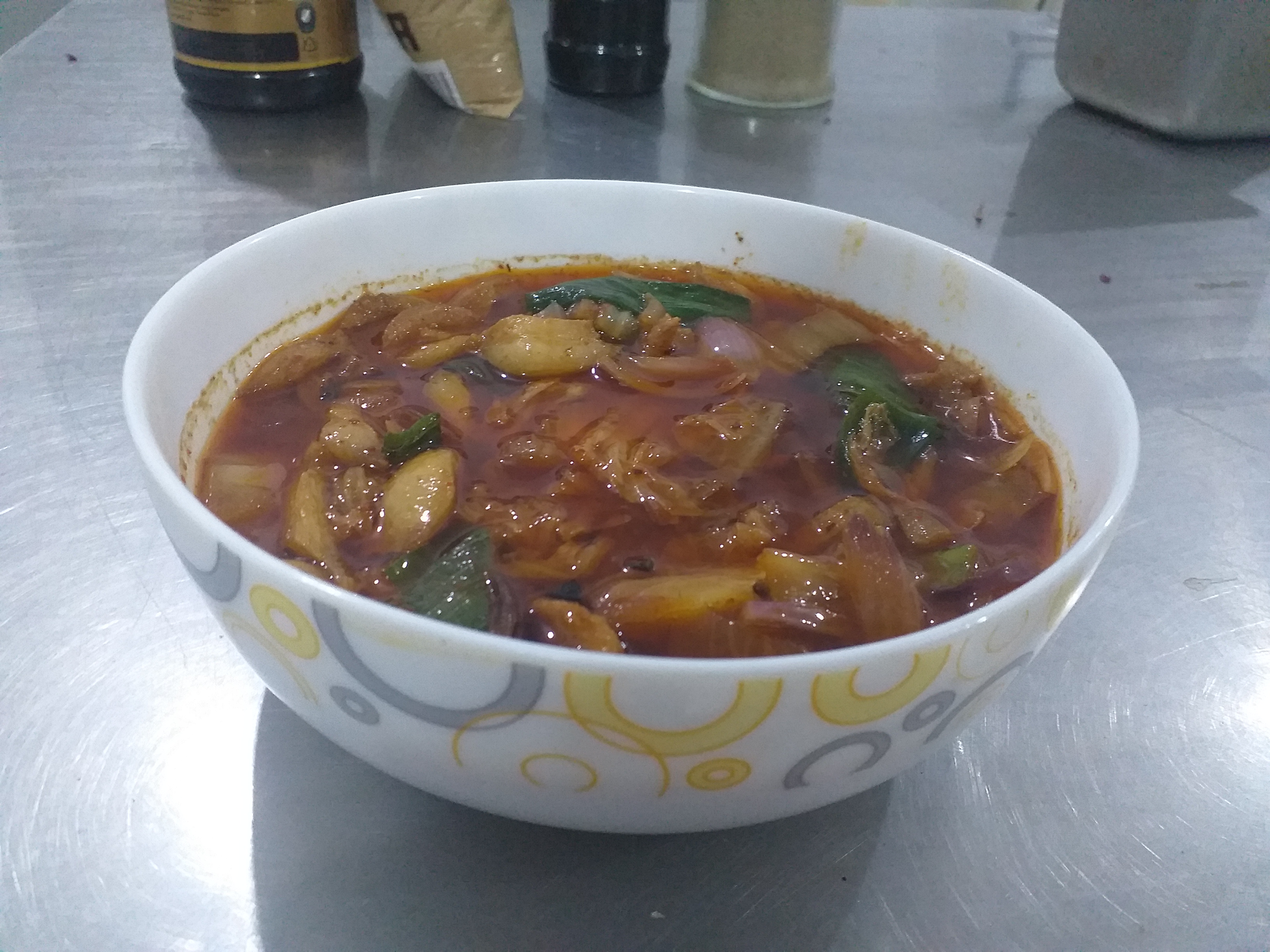 Hello everyone, How's your day? Hope you're doing fine today, well for me today is just a usual day, stucked in our house and doing just a random stuffs all day just to fight boredom and one on those random stuffs is coooking, and being in a culinary field for years it's easy for me to say that cooking becomes a part of my life, so whenever I have a time I never hesitate to do some cooking, just like today we don't know what to eat for dinner and the only available food that we can eat for our dinner is just canned goods and instant noodles but I don't want to eat instant foods so I decided to go to our kitchen to look for some ingredients to cook, and I saw that we still have a kimchi, scrap pork meat and a few vegetables in our fridge and I think it's problem solve Lol, because I think those ingredients are enough to cook a version of a popular korean dish called kimchi-jiggae or kimchi stew.
So I think it's time to start the cooking...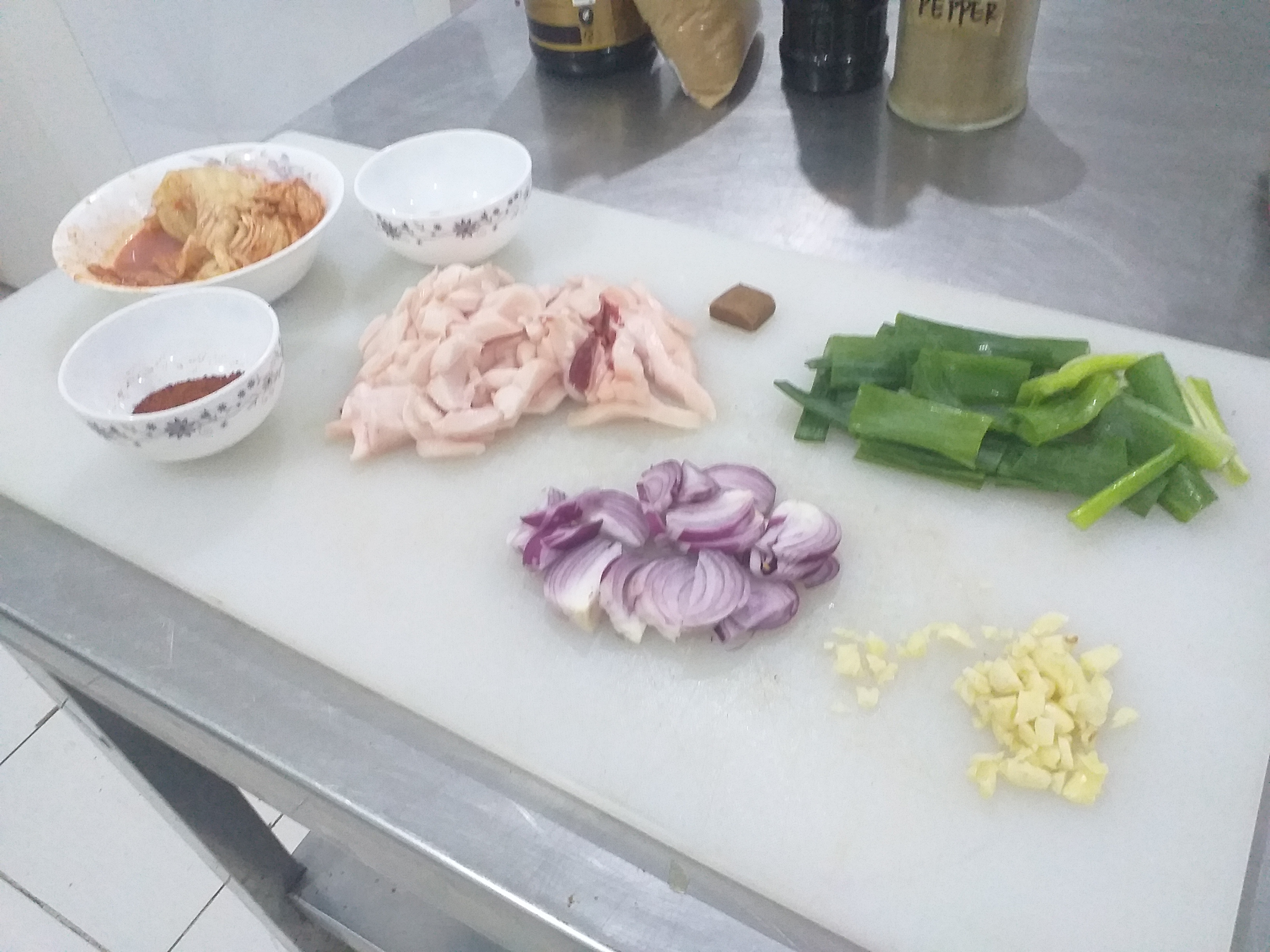 Ingredients
kimchi 250 grams

pork 250 grams

onion leeks 1pc(sliced)

sliced onion 1pc(medium size)

choped garlic 4 cloves

beef powder/beef cubes 1 teaspoon

chili flakes 1 teaspoon

ground black pepper 1/4 teaspoon

cooking oil 1 spoon

water 2 cups
---
---
Cooking procedure
---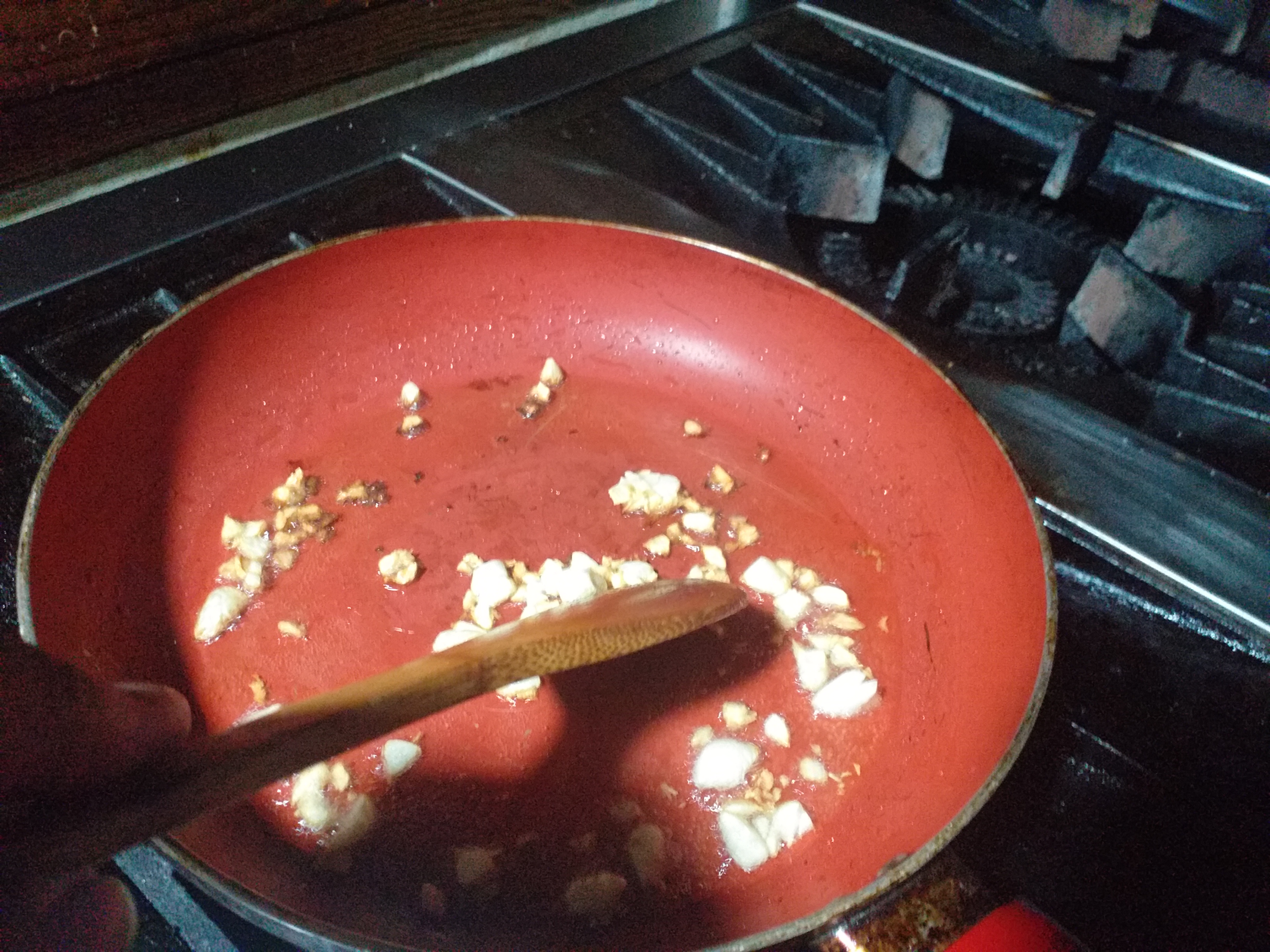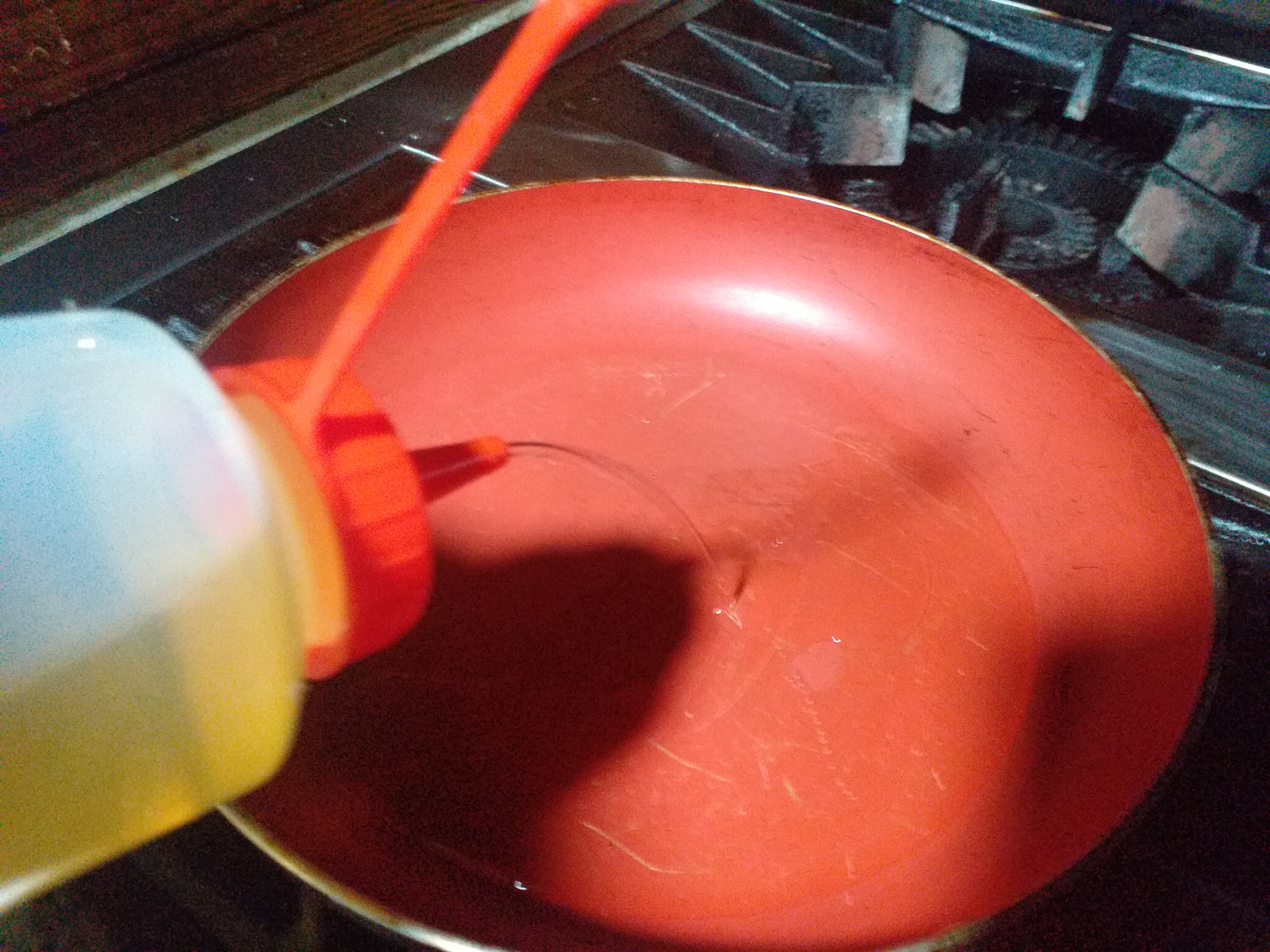 First preheat the pan and put 1 spoon of cooking oil then saute the garlic unti its color becomes golden brown.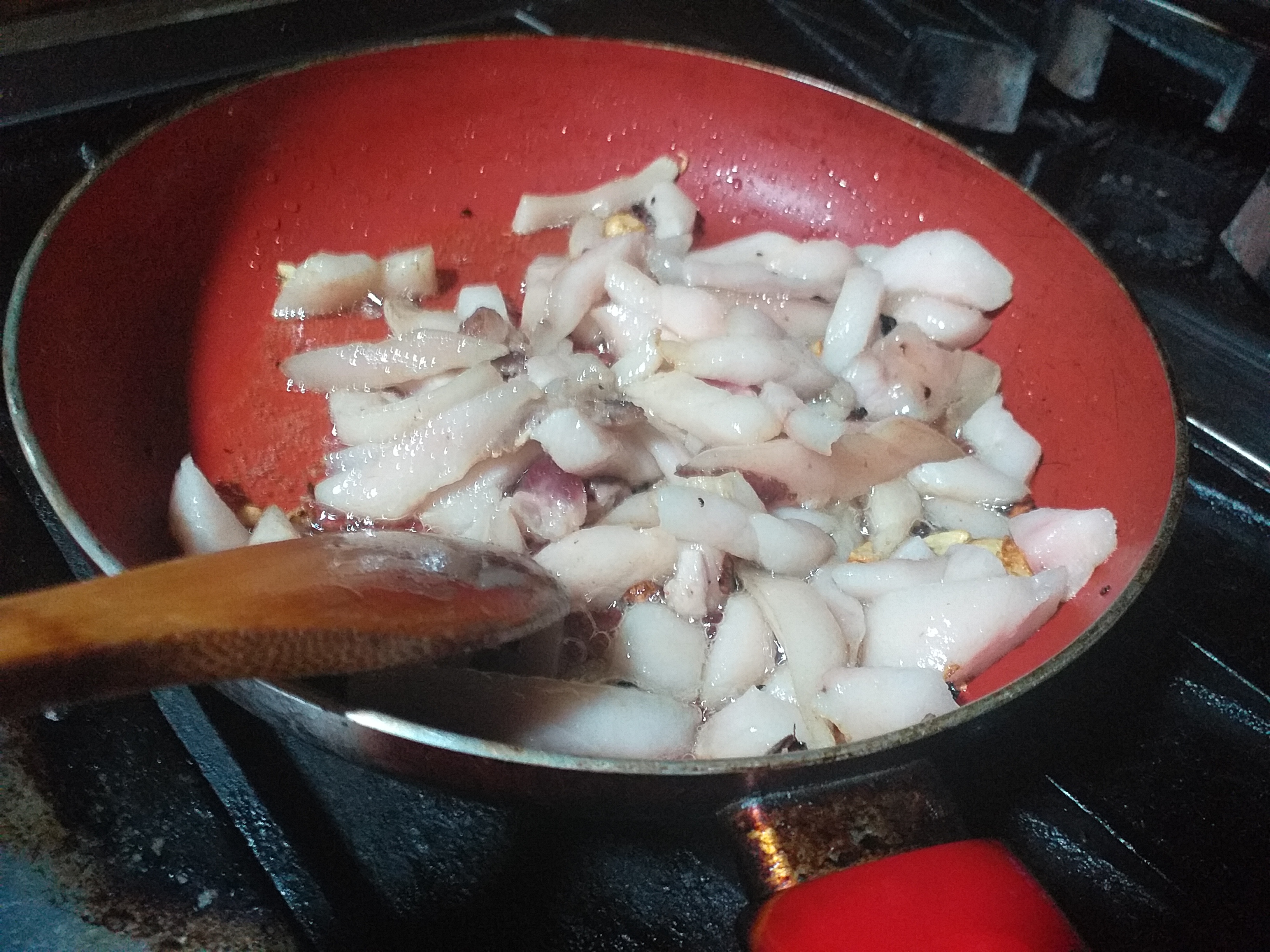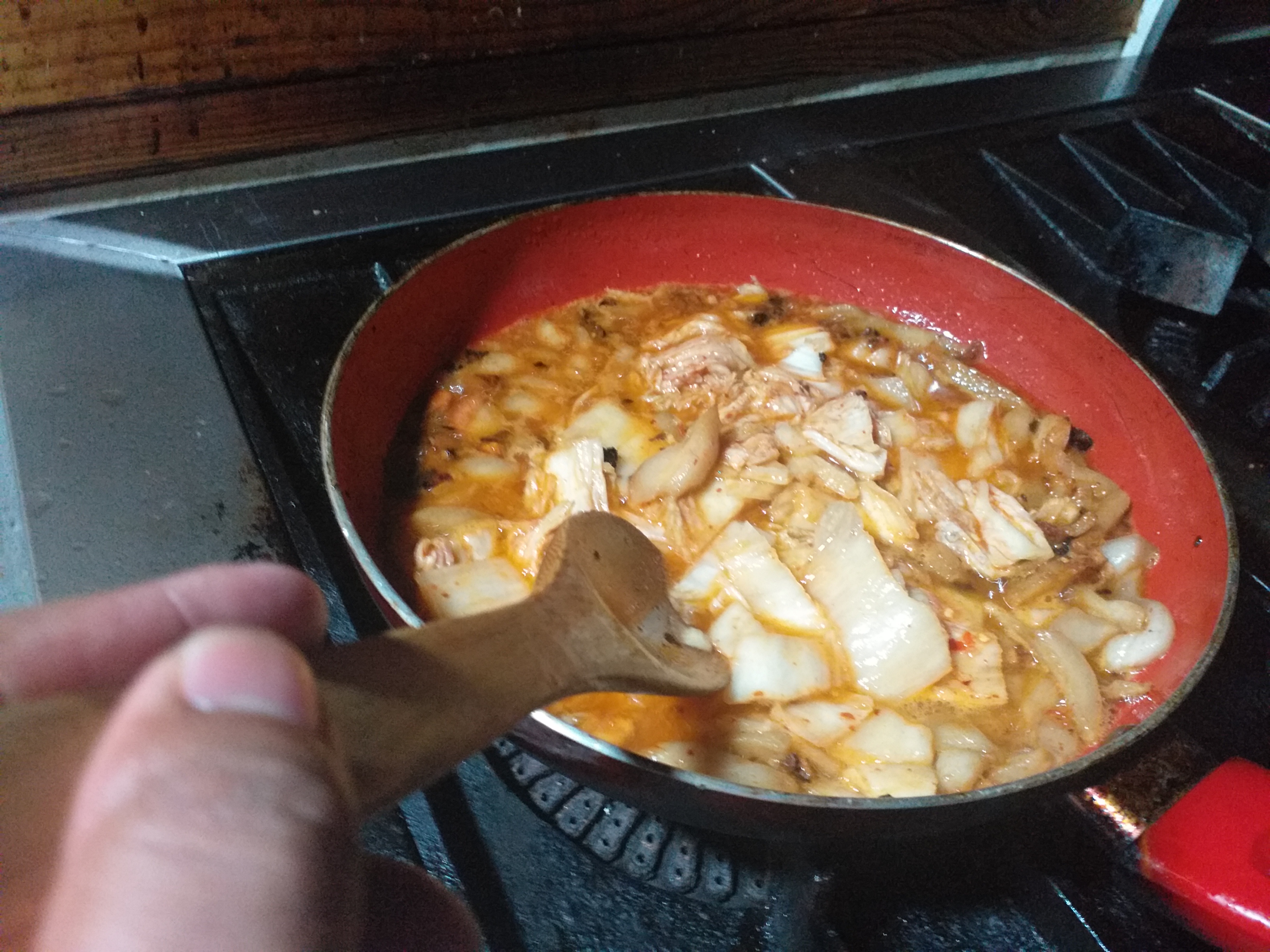 Then add the pork meat and saute it for at least 3 minute, after sauteing the pork it't time to put the kimchi and boil it for 2 minutes.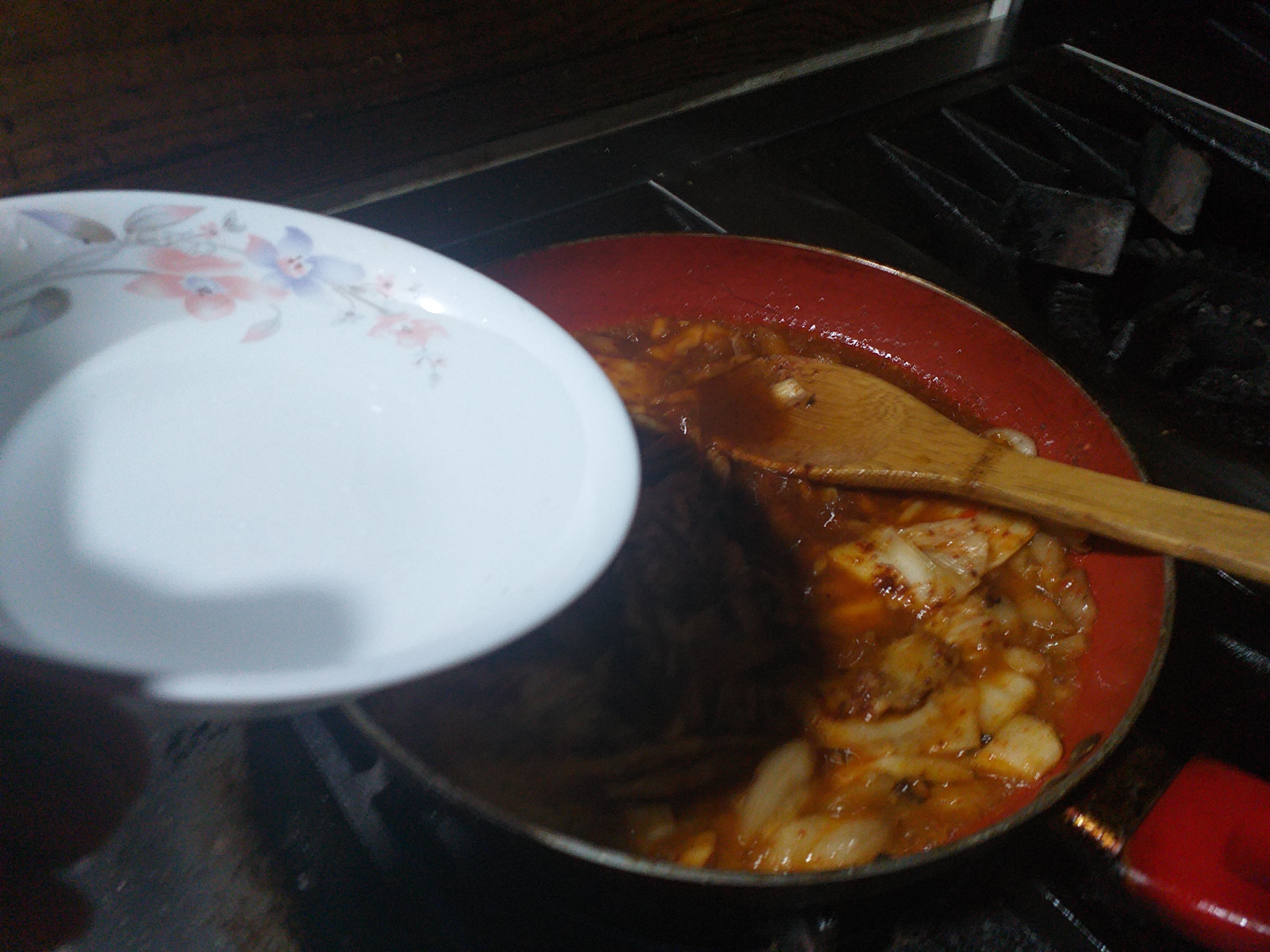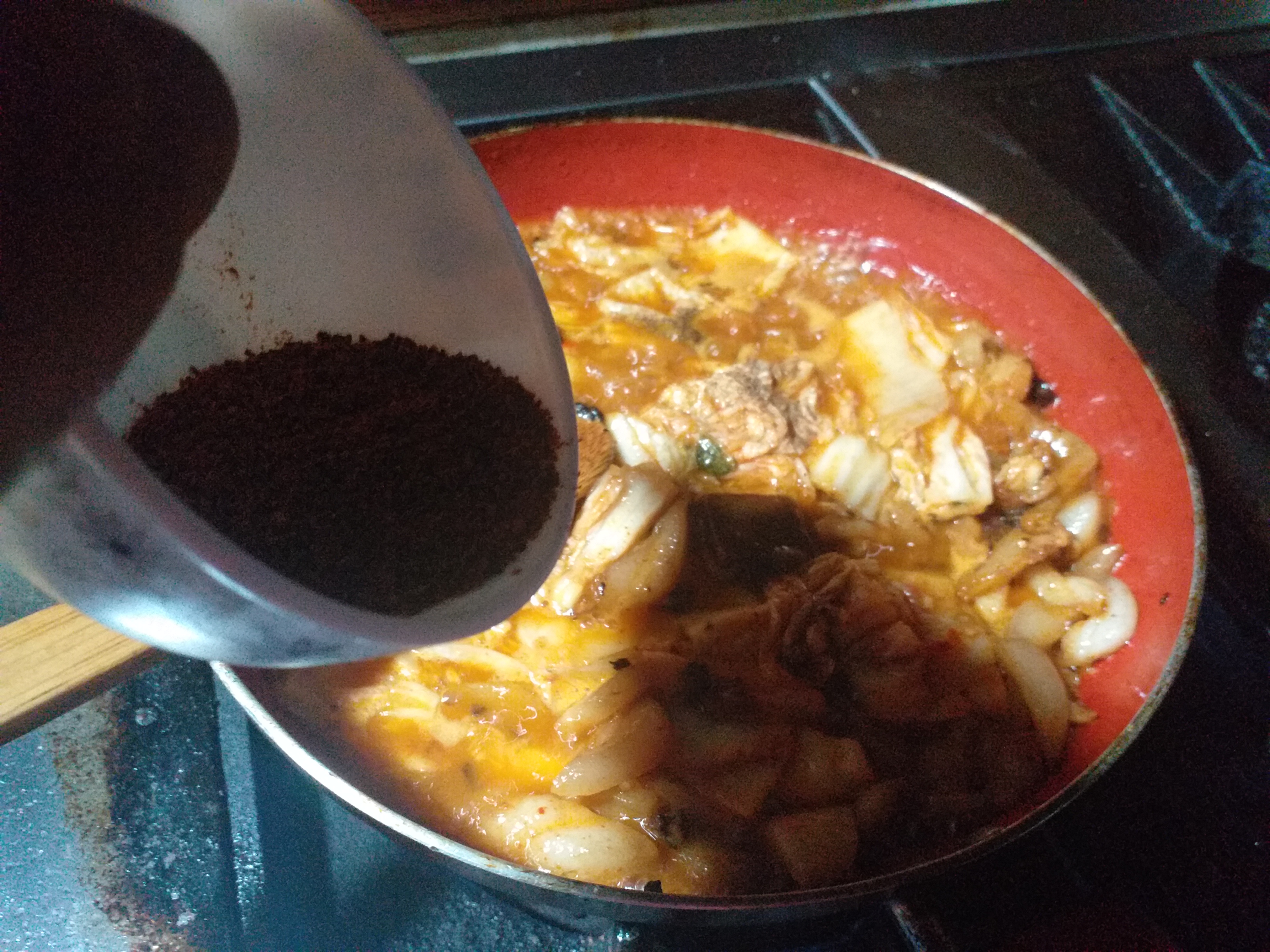 Then if you see its getting dry add 2 cups of water and boil for another 3 minutes, you can add more water if you prefer soupy foods. And then you can add the spices and seasonings, like beep powder/cubes, chili flakes and ground black pepper you can also add salt and sugar to adjust the taste depending on what you want.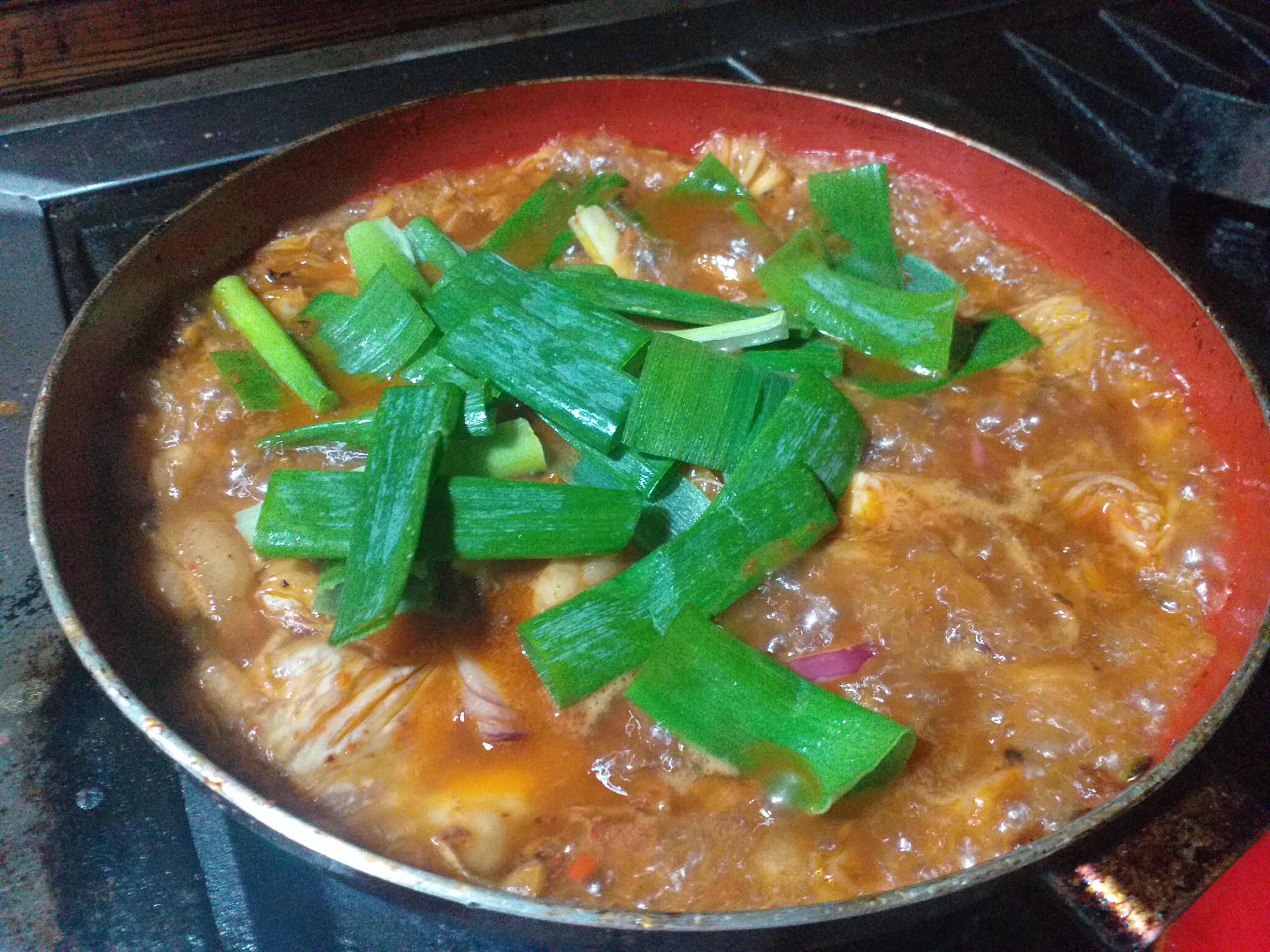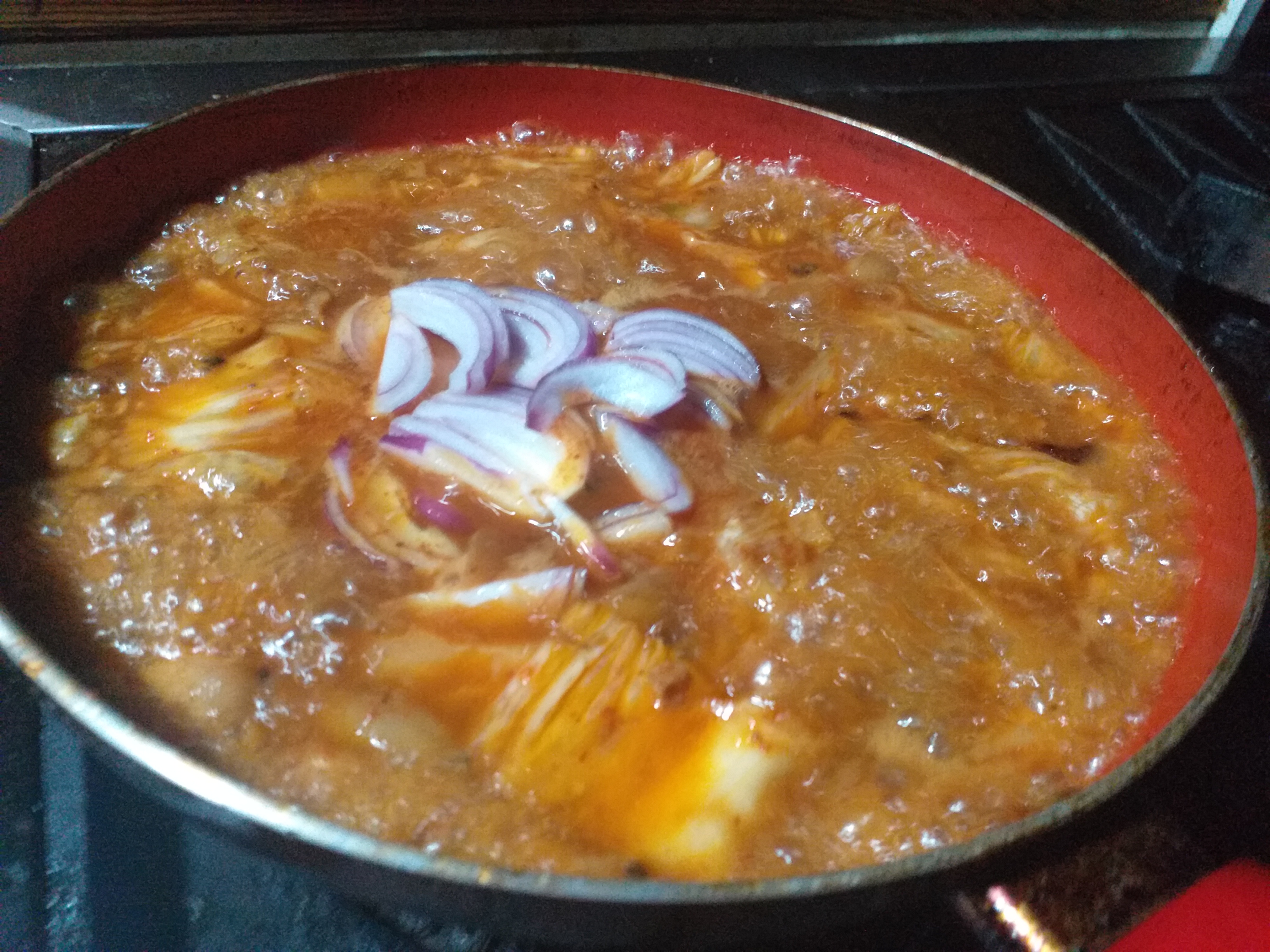 And for the final step put the onion leeks and onion and keep it on boiling for at least 1 minute.
---
---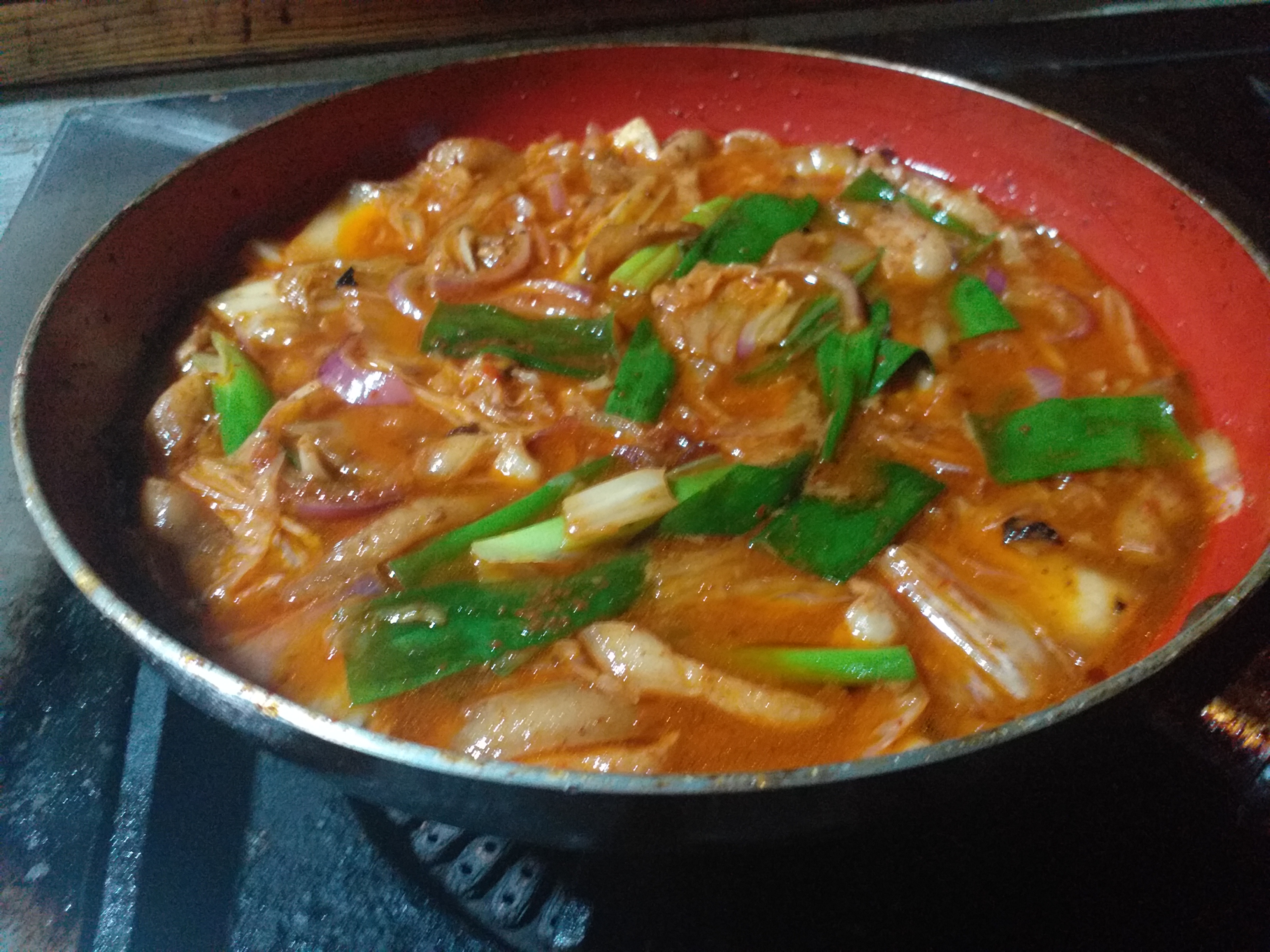 And that's all , at last! my version of "Kimchi Stew" is cooked well done and ready to be serve.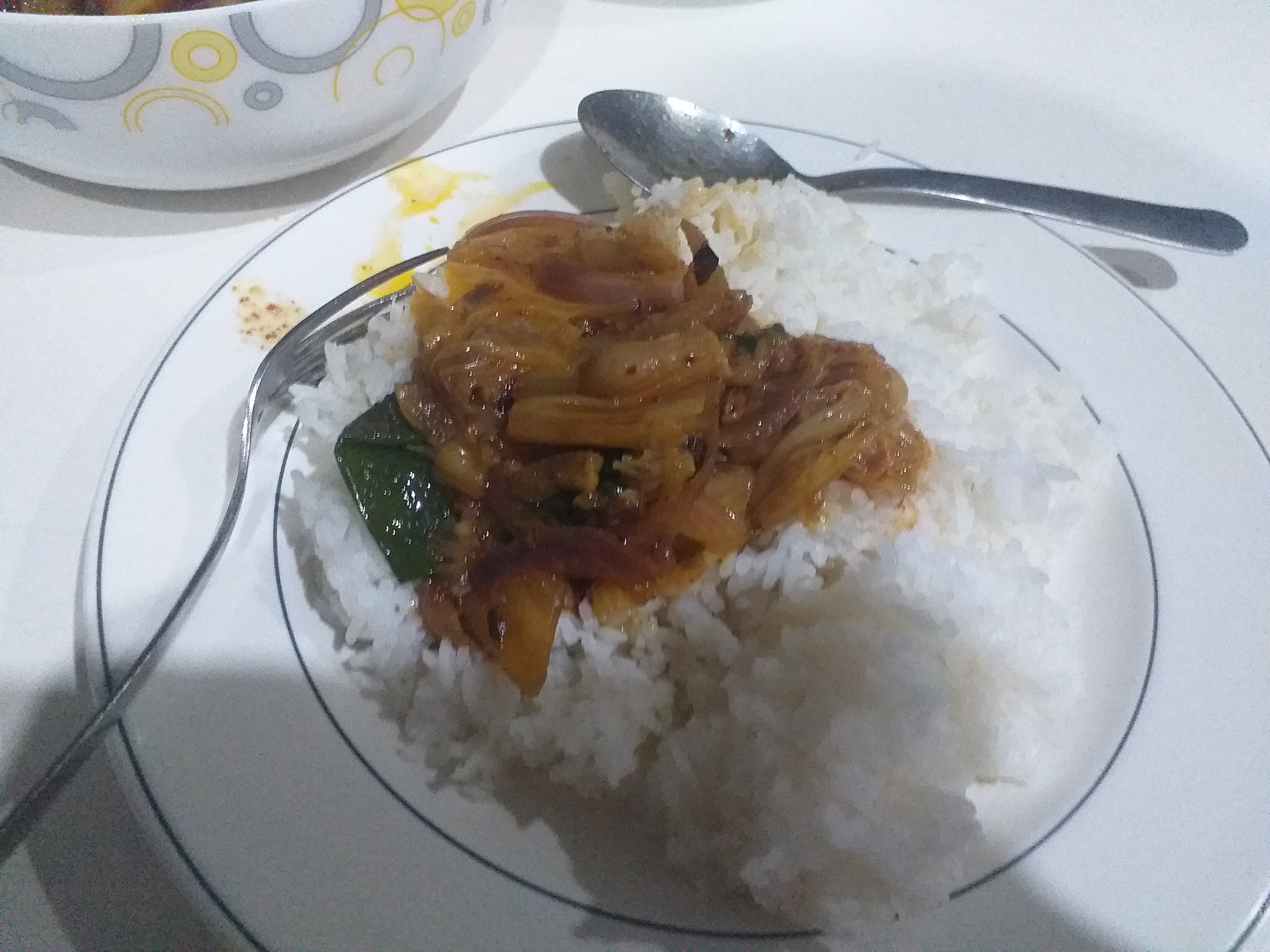 And after cooking I ate it rightaway with rice and I can say that our dinner problem is solved plus my mouth and my tummy are satisfied Lol.
That's all, hope you like this recipe and enjoy its cooking process and thank you for your time spent cooking with me.
-markjason