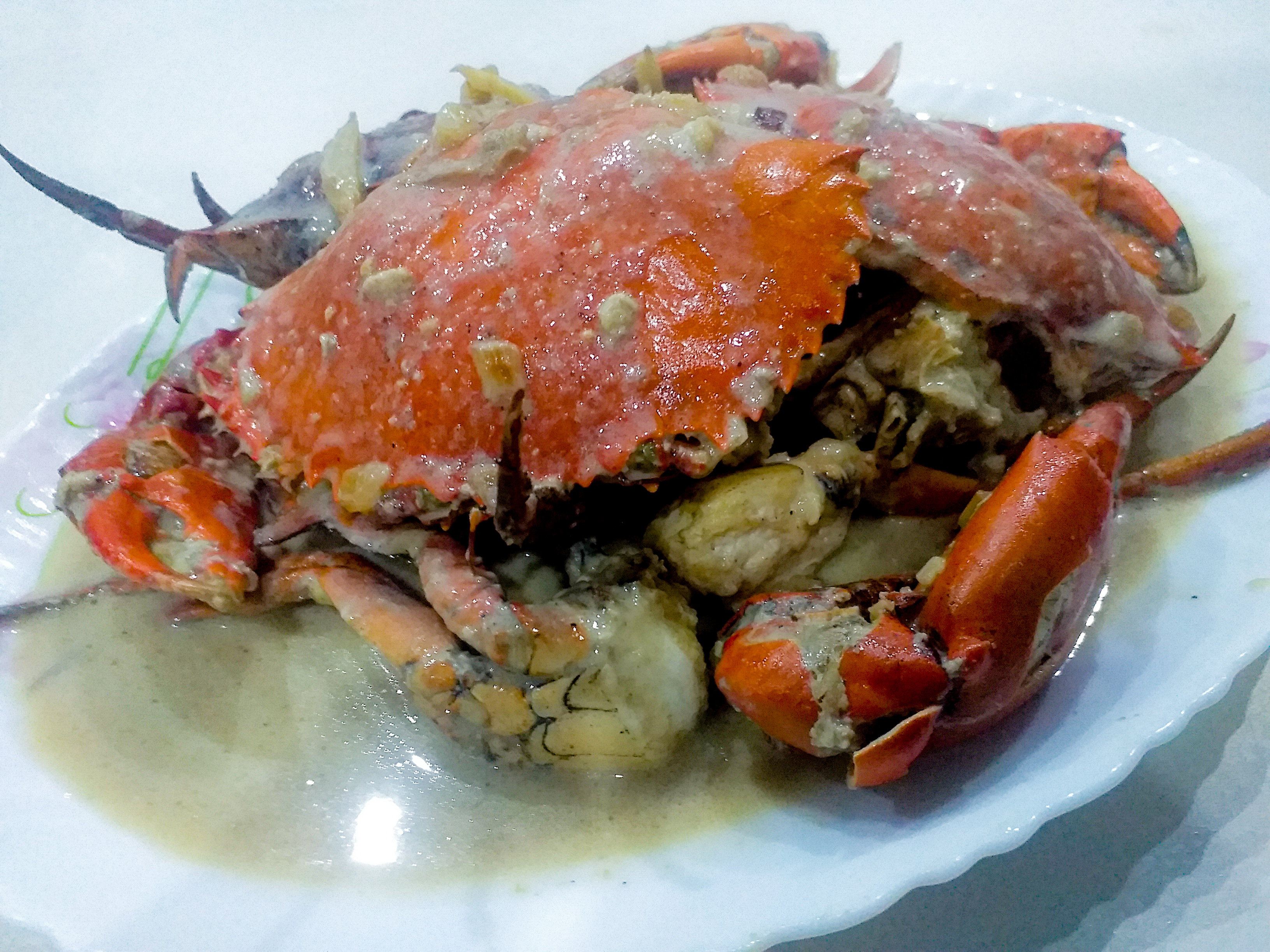 hello everyone, finally! after a quite long time I manage to cook a new recipe to share with you today, and for my today's recipe I cooked my most favorite food of all which is "mud crab". This is my most favorite ever since I was a kid but I rarely eat this food because crabs contains high amount of cholesterol so eating this frequently is bad for my healthy diet haha, but the real reason why I rarely eat mud crabs is because it is so expensive LOL. But today I'm very lucky because one of my friend give me this yummy looking crabs and I decided to cook these crabs with coconut milk...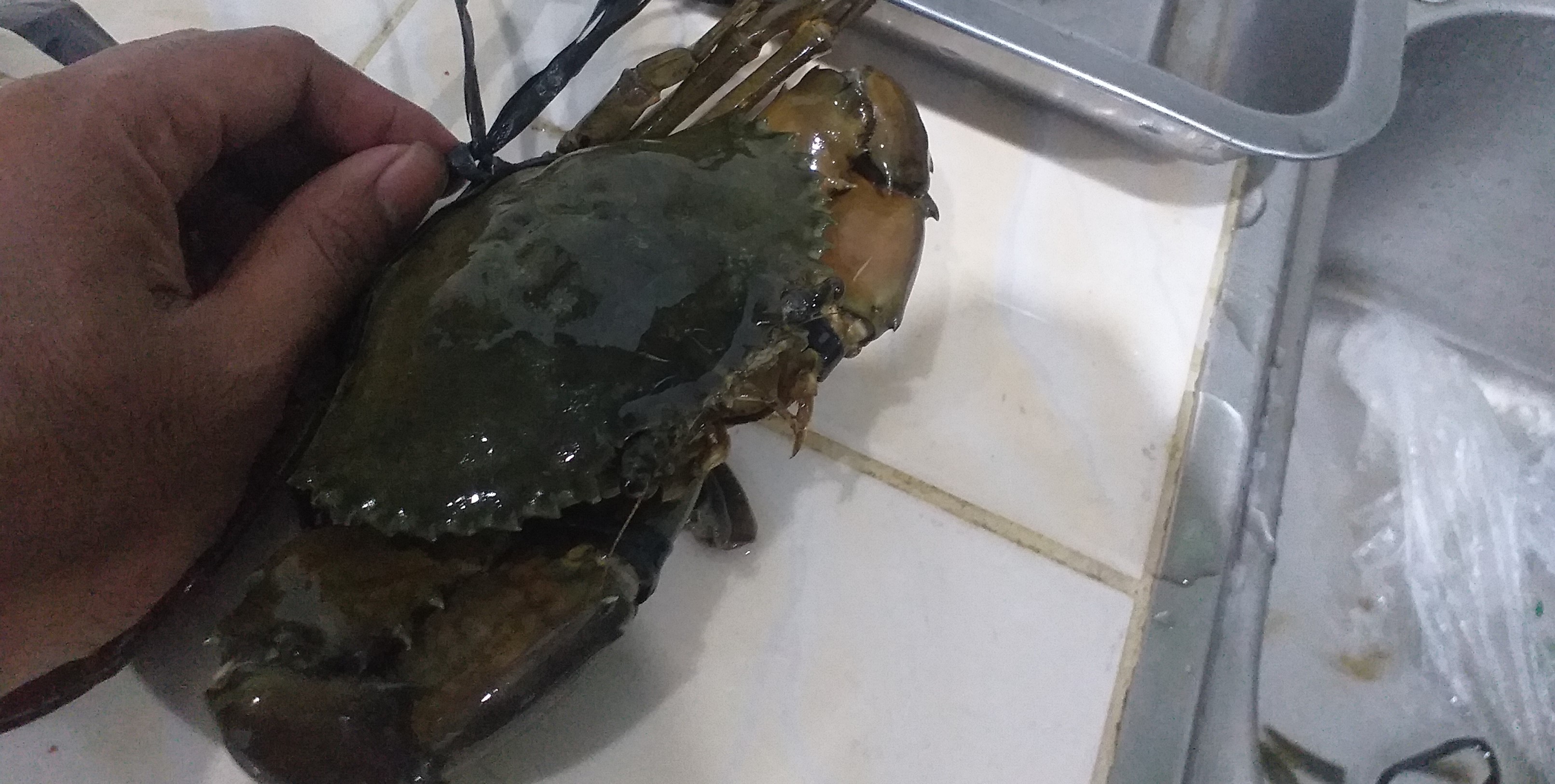 Ingredients and Procedure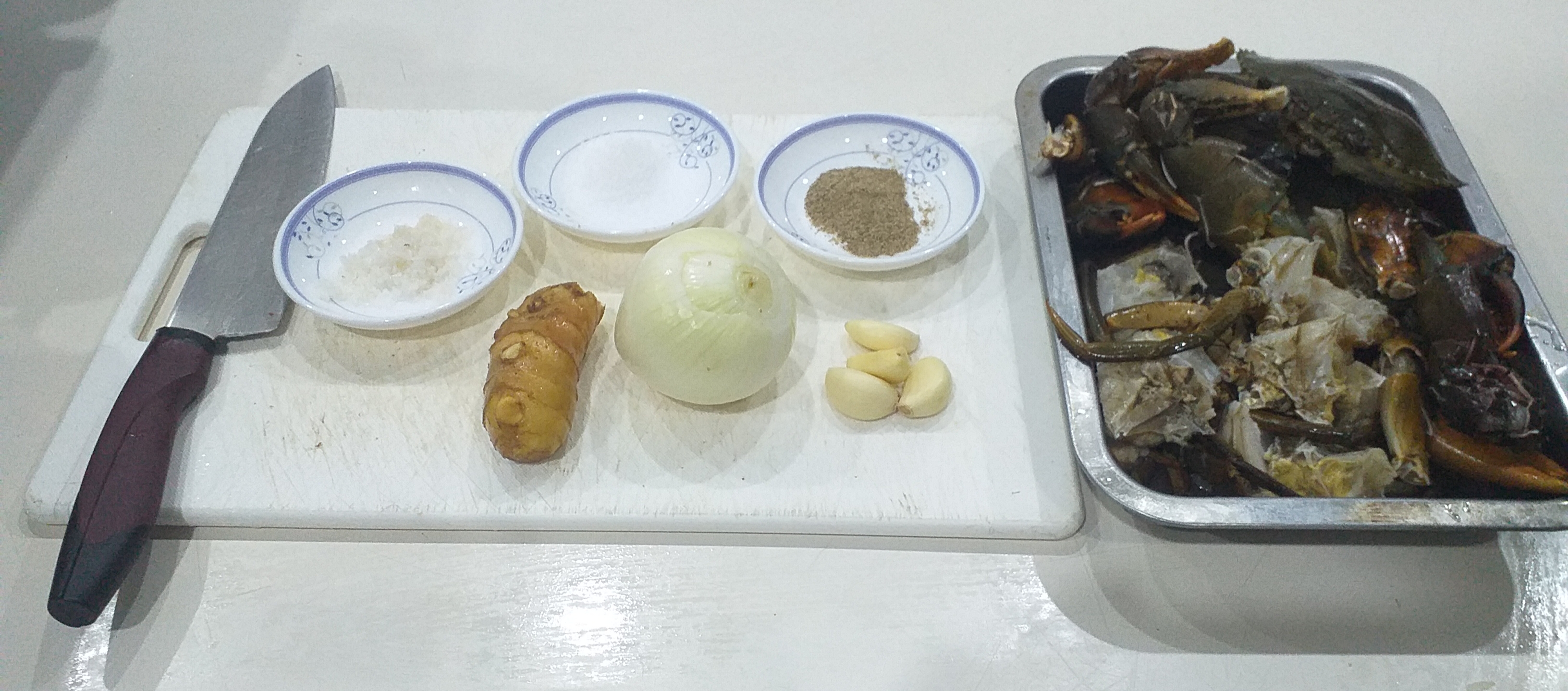 Ingredients:
mud crab medium size 3pcs

coconut milk 400ml

sliced ginger

fine chopped onion 1pc

chopped garlic 4 cloves

salt 1/2 teaspoon

ground black pepper 1/4 teaspoon

MSG 1/4 teaspoon (optional)
---
---
Cooking Procedure: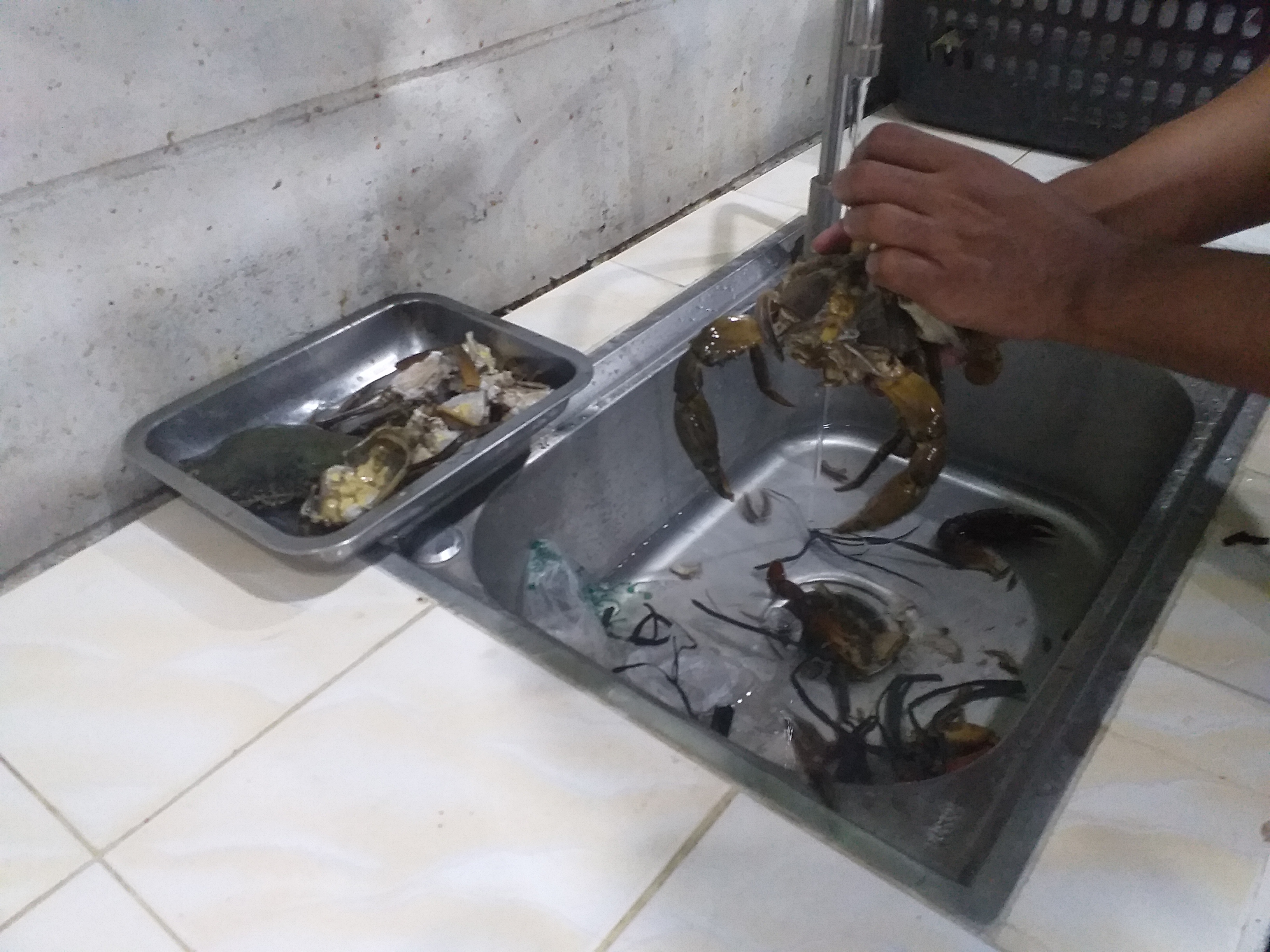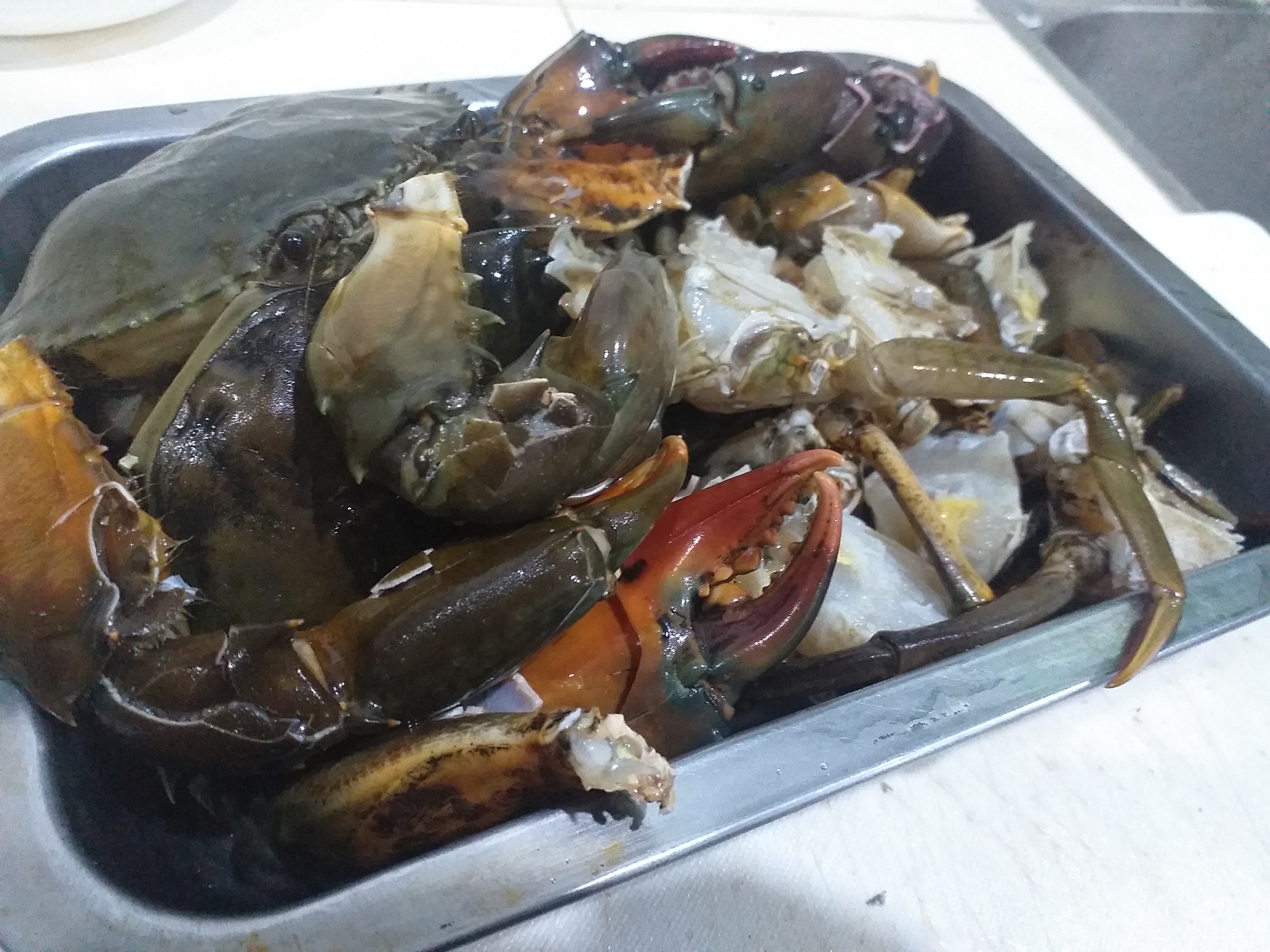 before cooking you need to clean the crab then separate the shell from its body and remove the gills, you can also break its claw using hard object like cooking mallet so you can eat the crab claw meat easily.
---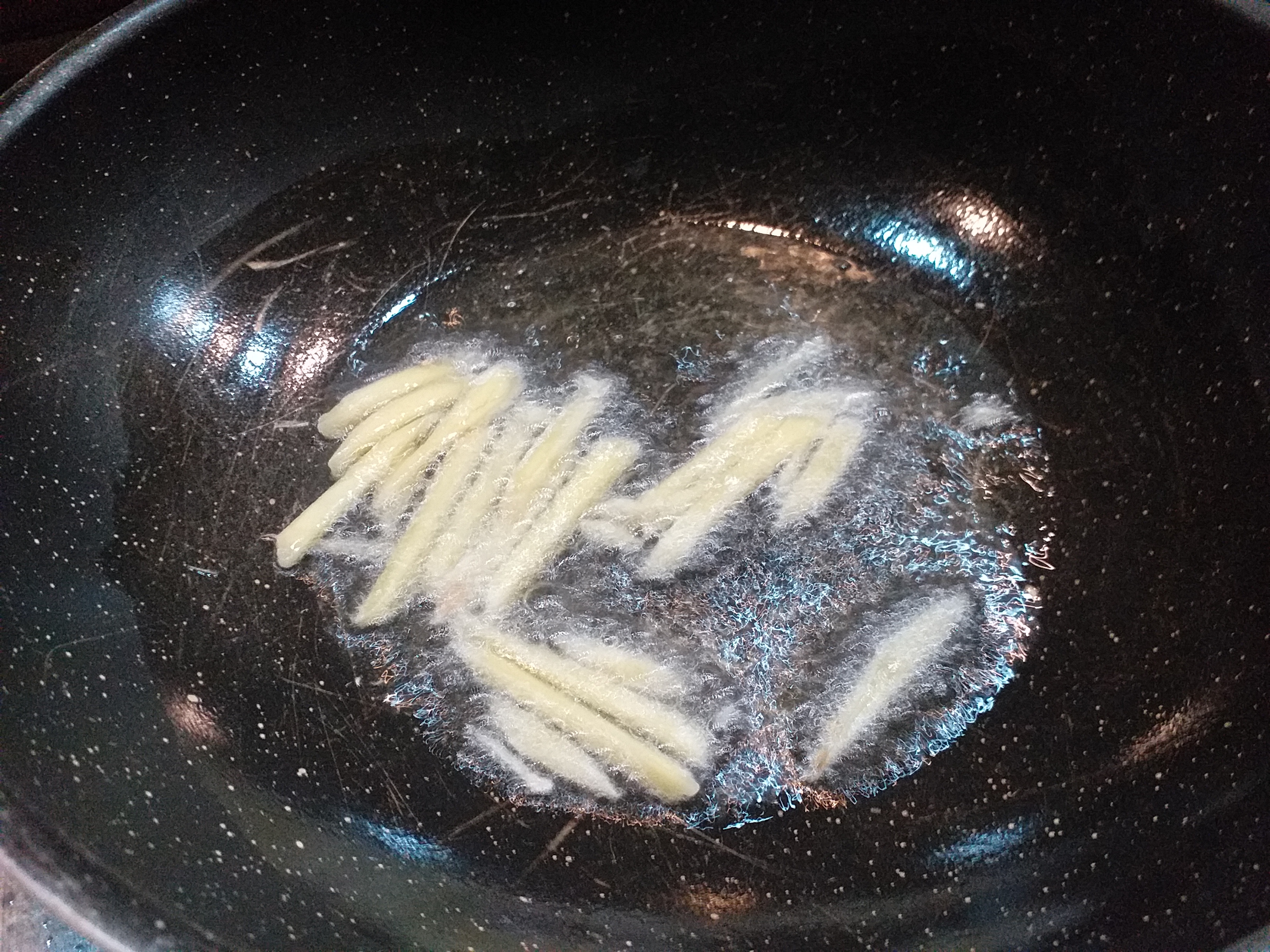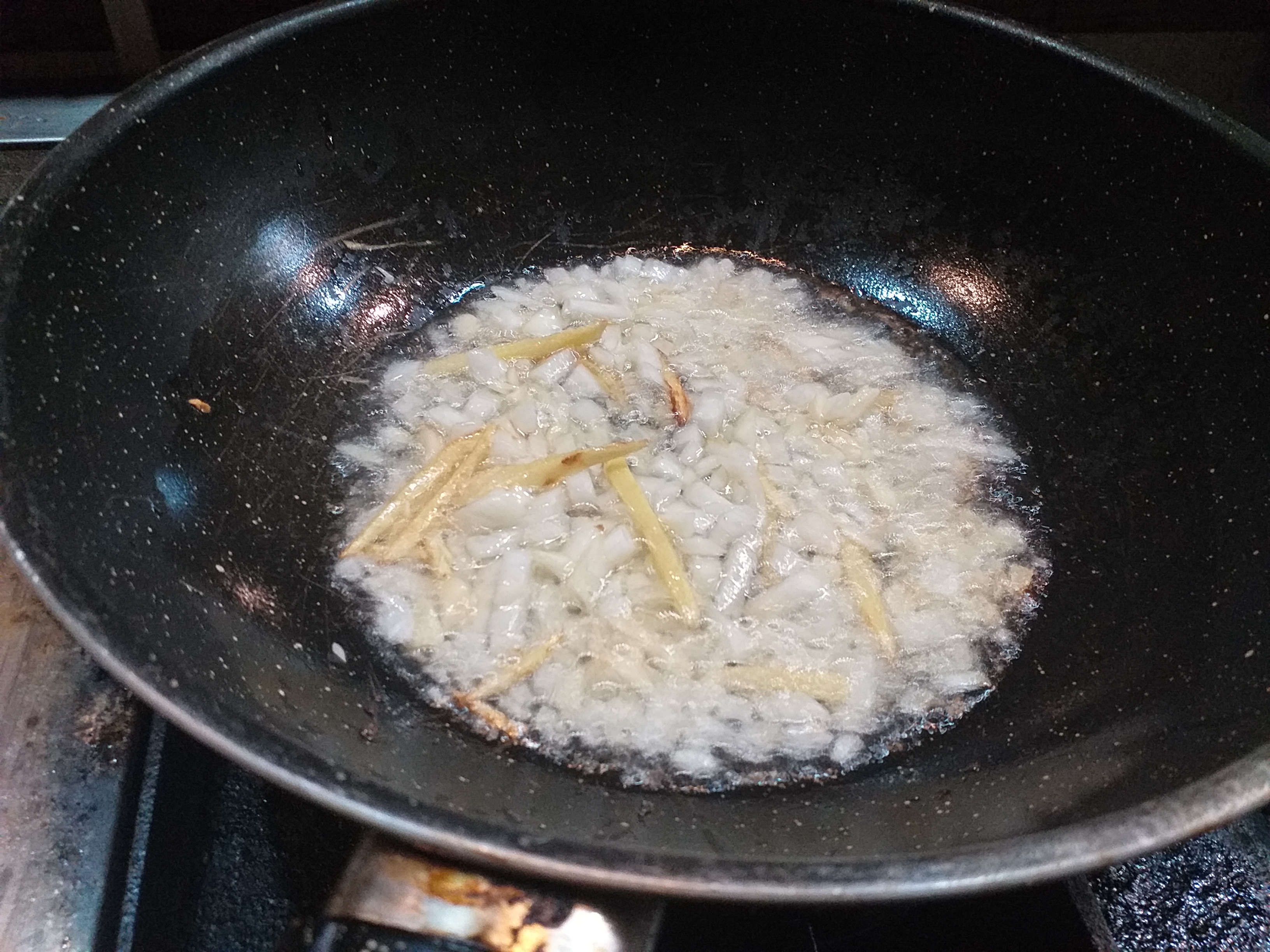 In cooking this... first you need yo saute the sliced ginger for a couple of seconds until its color becomes golden brown then after that put the chopped garlic and onion and saute for 1 minute.
---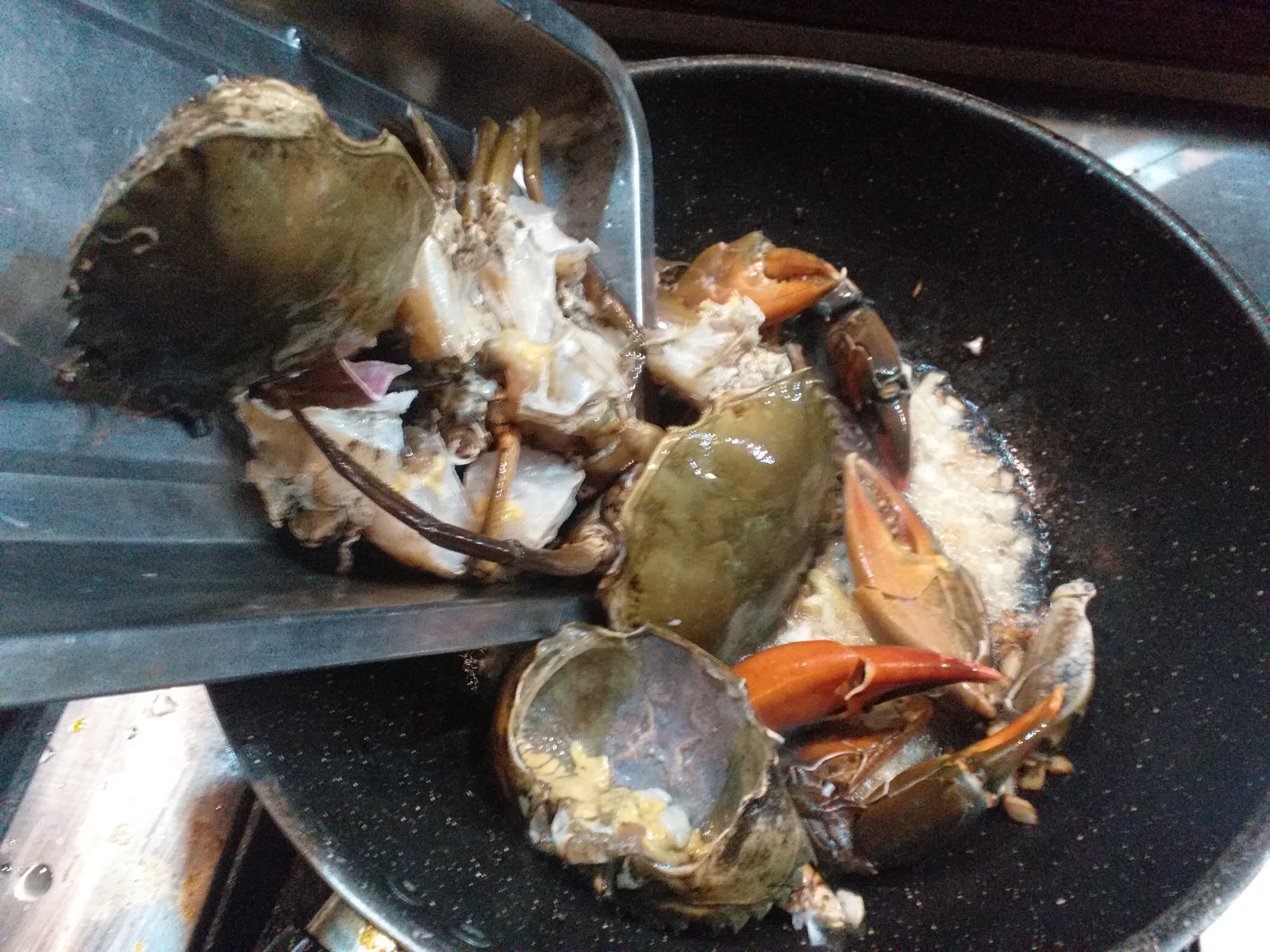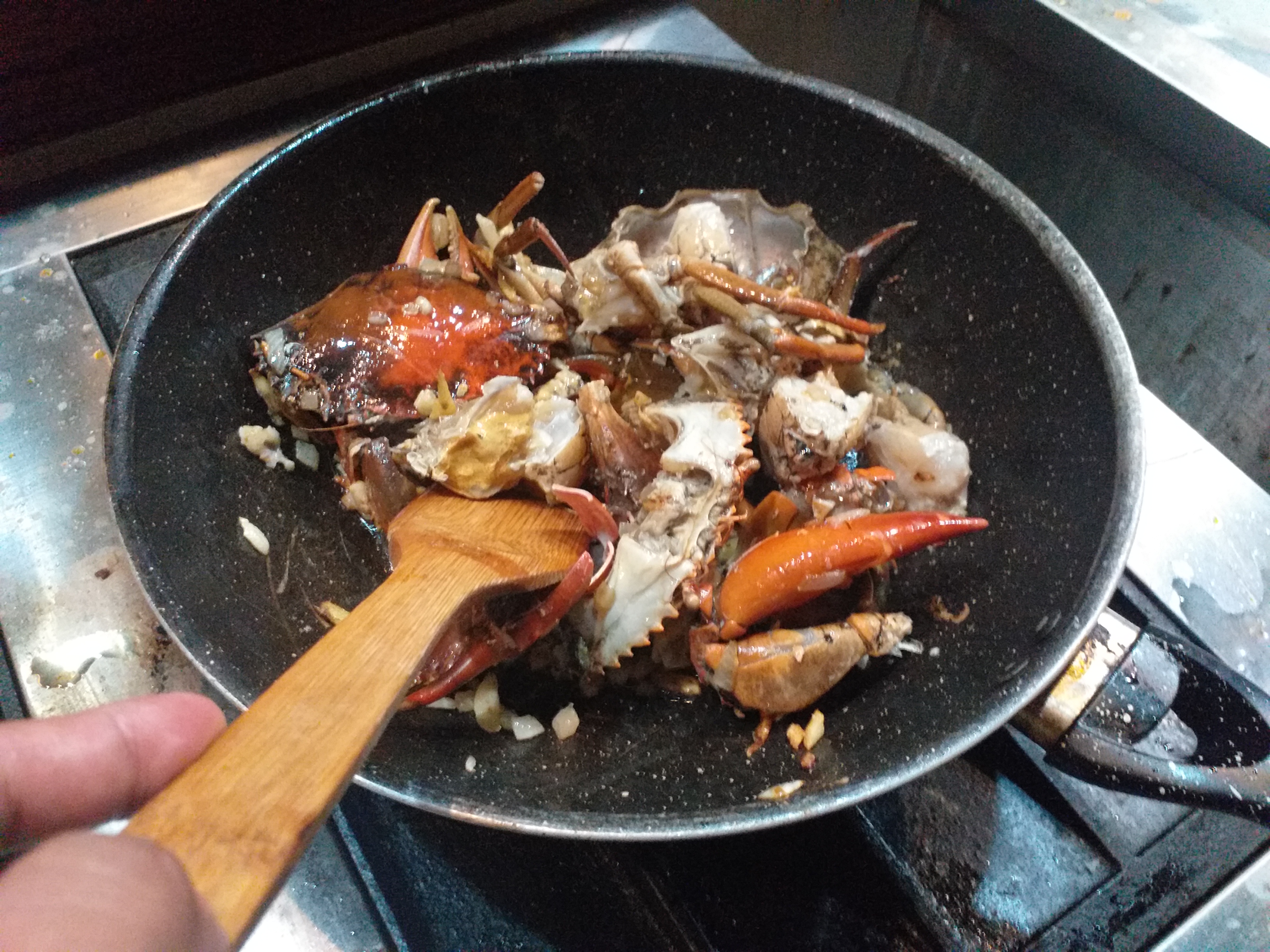 then put the crab and saute it again for a minute until the color of the crab becomes orange.
---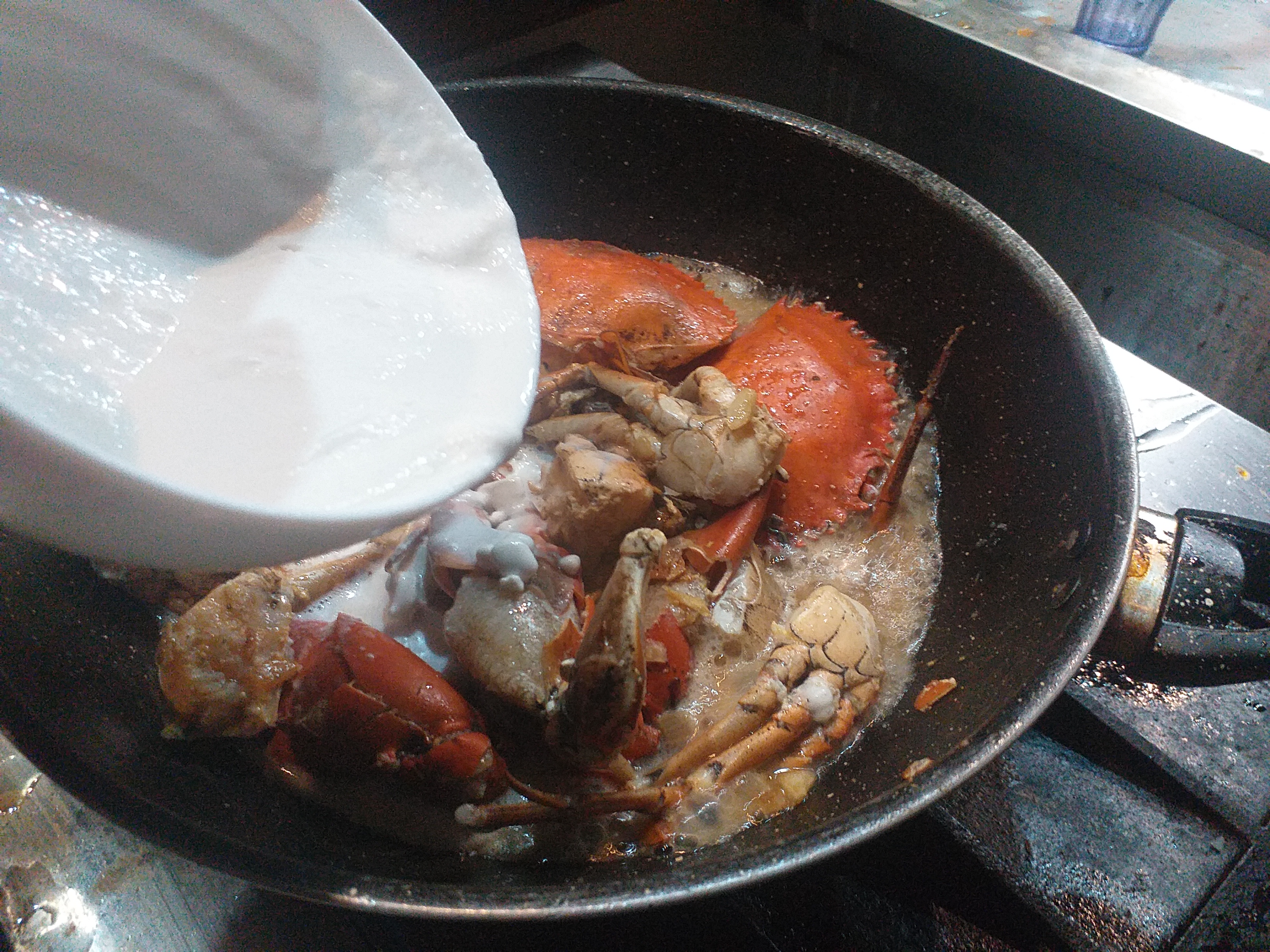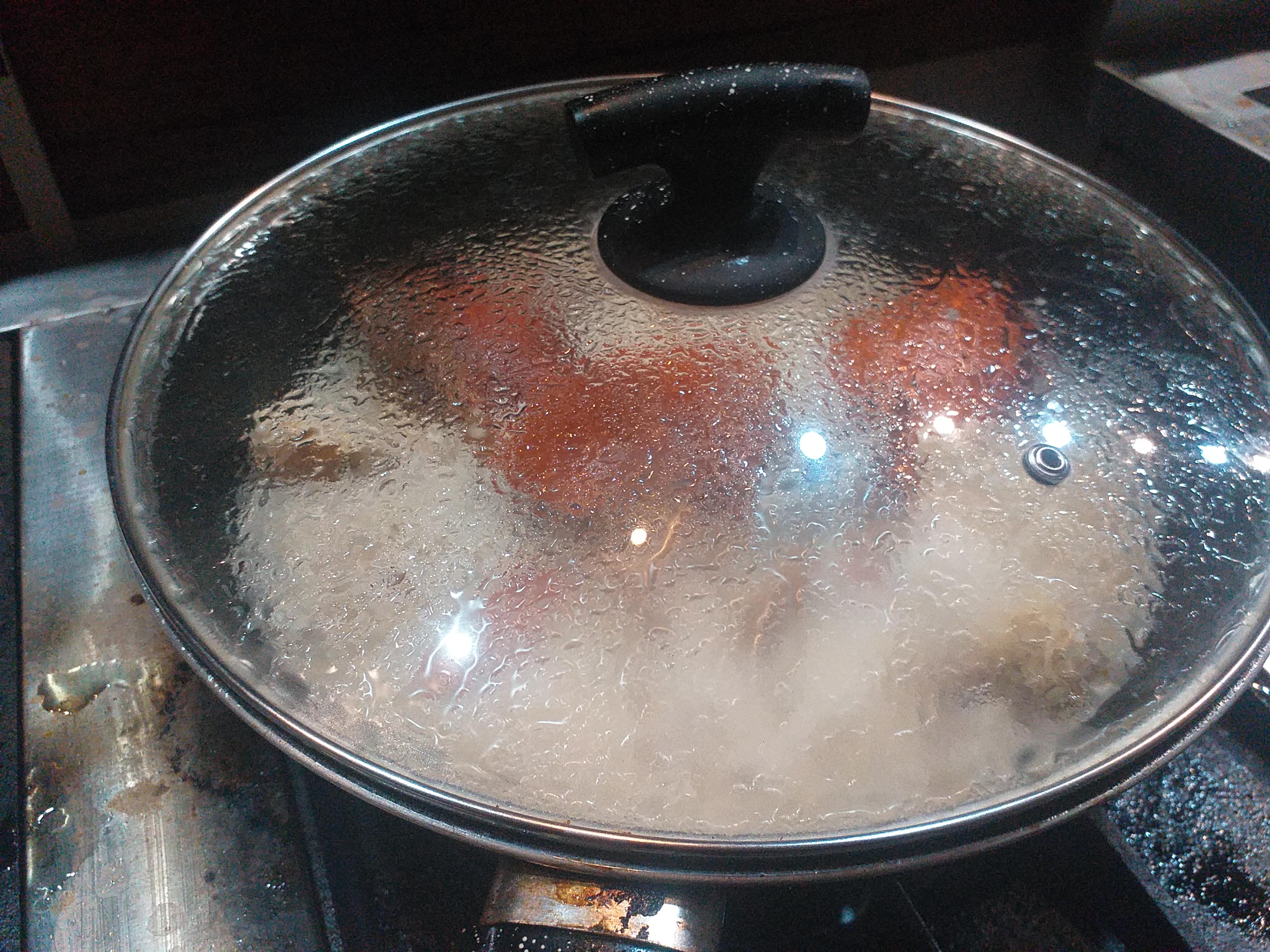 then after sauteing the crab you need to add the remaining spices such as salt and ground black pepper and lastly put 400ml of coconut milk then cover the cooking pan and keep on boiling it for at least 2 minutes.
---
---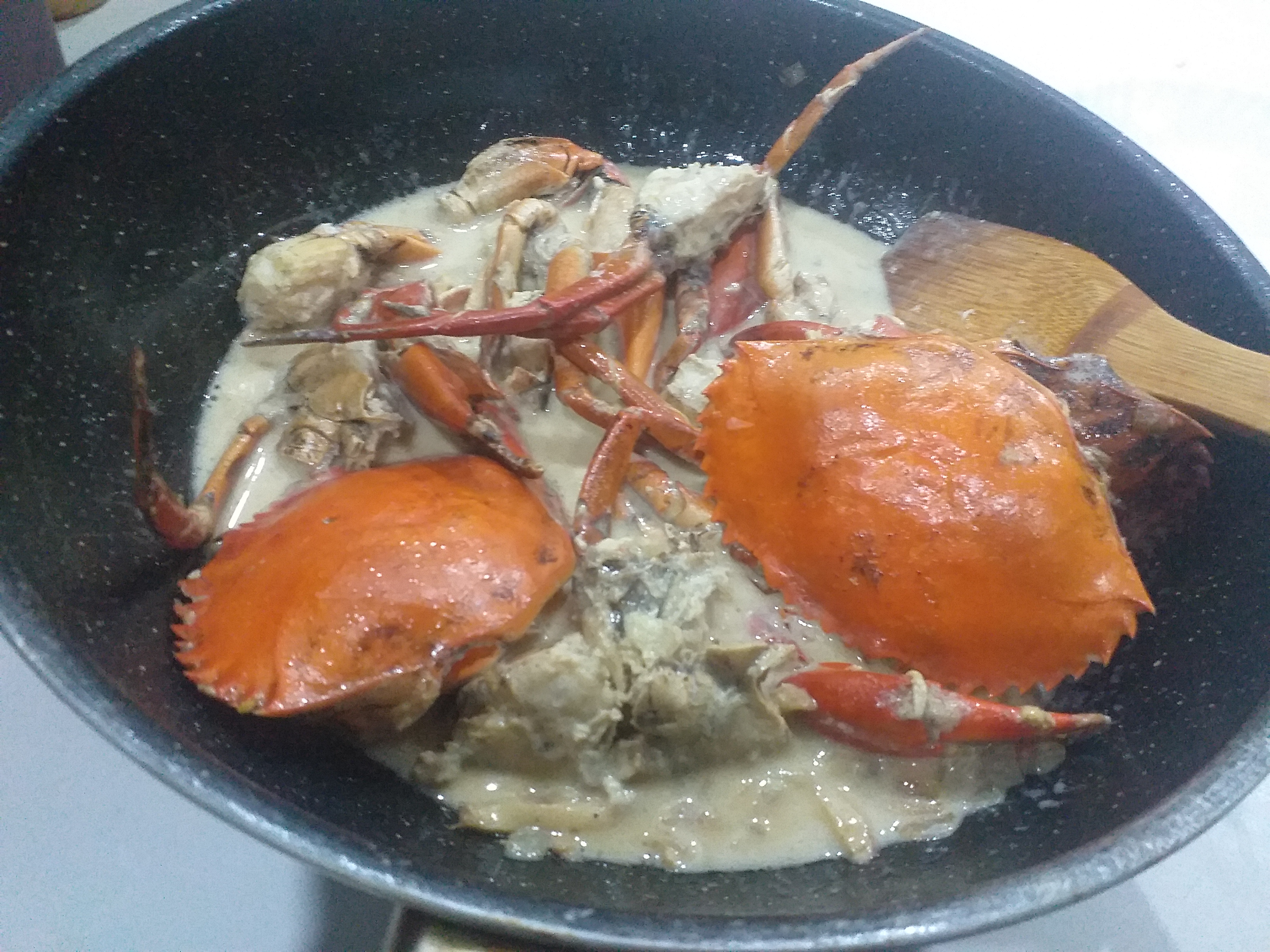 At last! after a couple of minutes my "Mud Crab with coconut milk" is cooked well done and ready to be serve, it's time to eat Lol.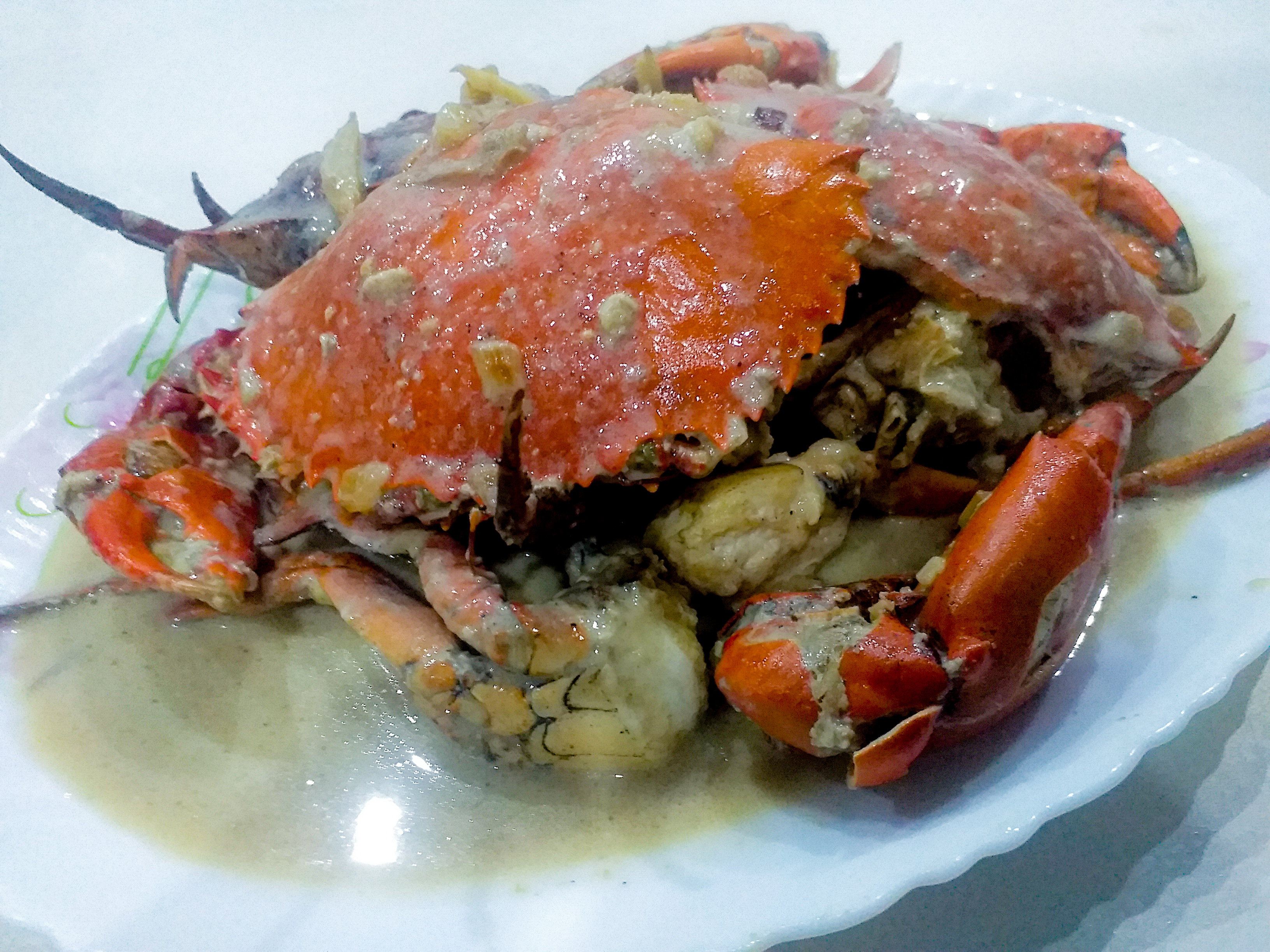 That's all and thank you for your time spent cooking with me,
till my next posts...