Part of the UN Agenda 2030 is to establish a One World Government. This means they first have to get rid of the local and national governments. I'm sure you've all noticed how inept governemnts seem to have become recently. They don't even appear to be hiding their ridiculous and fascist new policies. It's almost as if they WANT people to rise up and rebel, revolt, kick them to the kerb.
What then? Most people fear anarchy. In fact most people don't even know what anarchy is. We have been led to believe anarchy = chaos but the word simply means no government.
The word government is latin and it is two words lumped together.
Govern = control
Ment = mind
GovernMent is mind control. Without someone controlling our minds we would have our own minds making decisions not someone else.
For a single government to govern the whole world they would need absolute control. That my friends would mean fascism, tyranny.
No government can control us without a significant number of compliant rule enforcers.
This is their police force (policy officers), military and courts. These are your 'order followers'.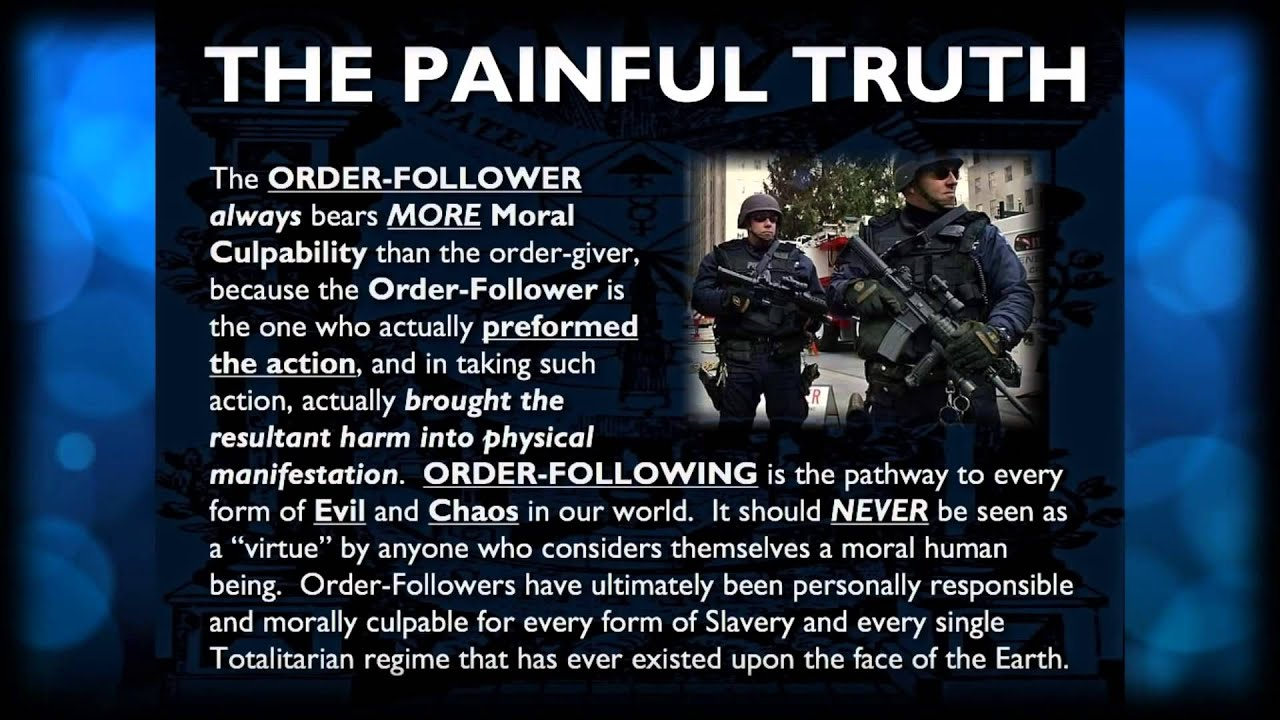 These are the ones who need to choose a side. Do they work for them or for us. On paper they work for us but in their controlled minds they work for them. They are the weakspot tho as they also are our brothers, sisters parents and children.
Can a New World Order, one world government actually work?
Only if we allow it.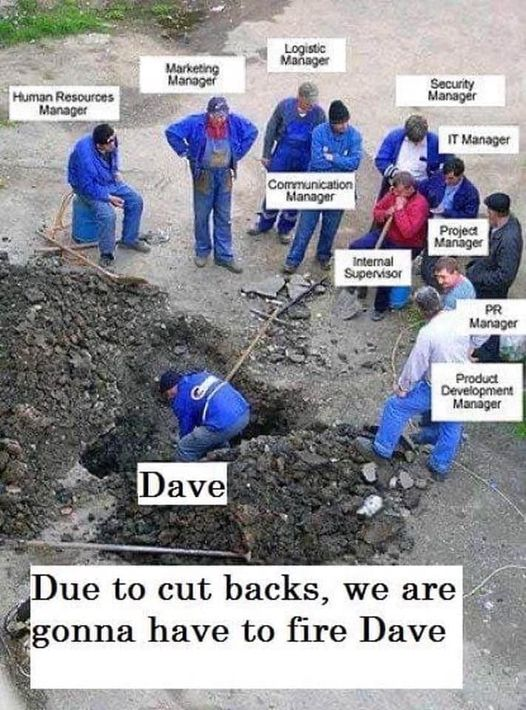 We'll be seeing more and more anti-local government posts in the coming months/years I predict. Like this one-
Researchers have discovered the densest element yet known to science.
The new element, Governmentium (symbol=Gv), has one neutron, 25 assistant neutrons, 88 deputy neutrons and 198 assistant deputy neutrons, giving it an atomic mass of 312.
These 312 particles are held together by forces called morons, which are surrounded by vast quantities of lepton-like particles called pillocks.
Since Governmentium has no electrons, it is inert. However, it can be detected, because it impedes every reaction with which it comes into contact.
A tiny amount of Governmentium can cause a reaction that would normally take less than a second, to take from 4 days to 4 years to complete.
Governmentium has a normal half-life of 2 to 6 years.
It does not decay, but instead undergoes a reorganisation in which a portion of the assistant neutrons and deputy neutrons exchange places.
In fact, Governmentium's mass will actually increase over time, since each reorganisation will cause more morons to become neutrons, forming isodopes.
This characteristic of moron promotion leads some scientists to believe that Governmentium is formed whenever morons reach a critical concentration.
This hypothetical quantity is referred to as a critical morass.
When catalysed with money, Governmentium becomes Administratium (symbol=Ad), an element that radiates just as much energy as Governmentium, since it has half as many pillocks but twice as many morons.
source: facebook
and this one (I actually likened the convid debacle to a Carry On film myself last year so love this graphic)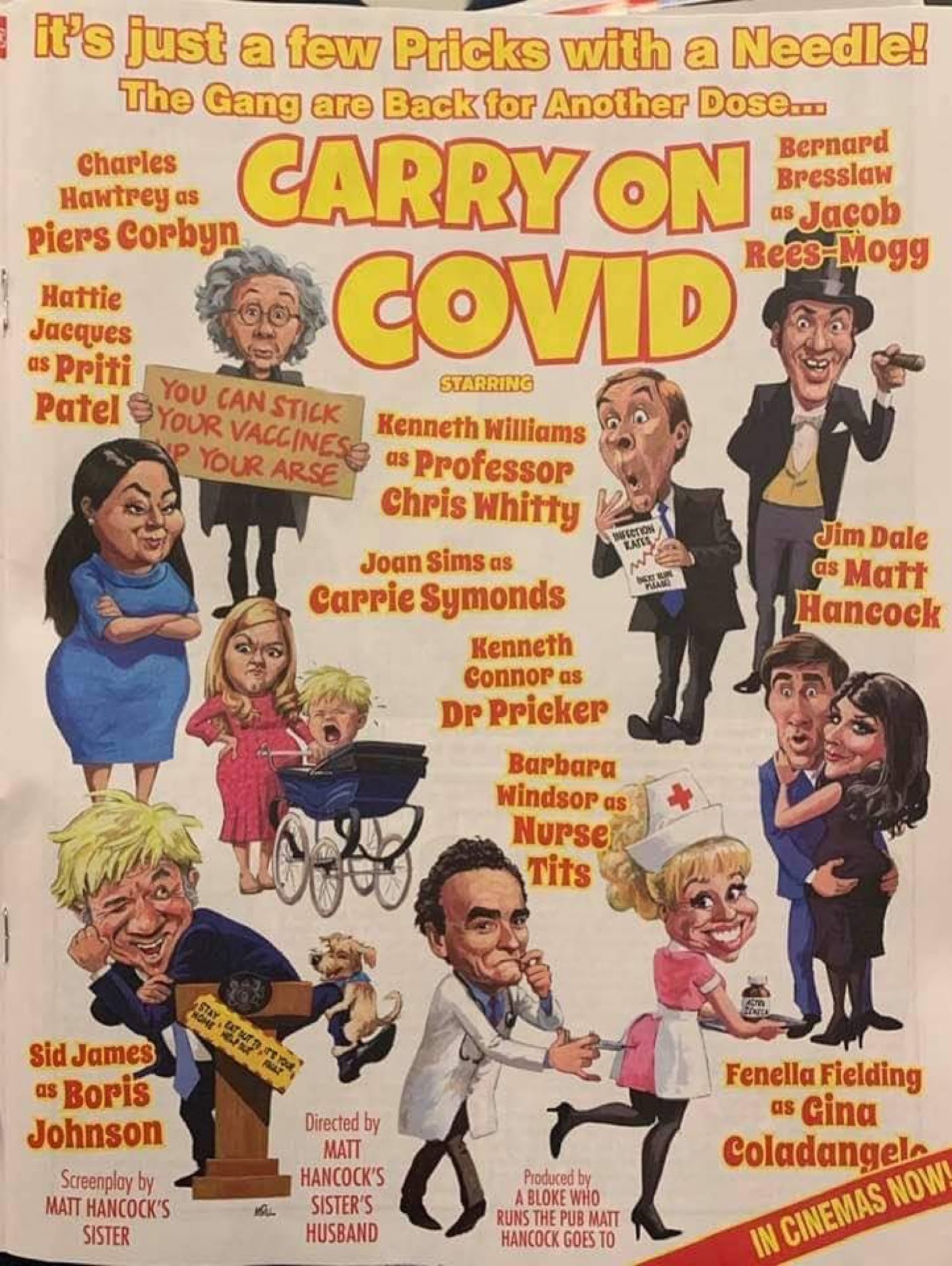 The one other word people always bring up with regards to government is
The Economy. Most people don't actually know what that means either.
Economy is money and again........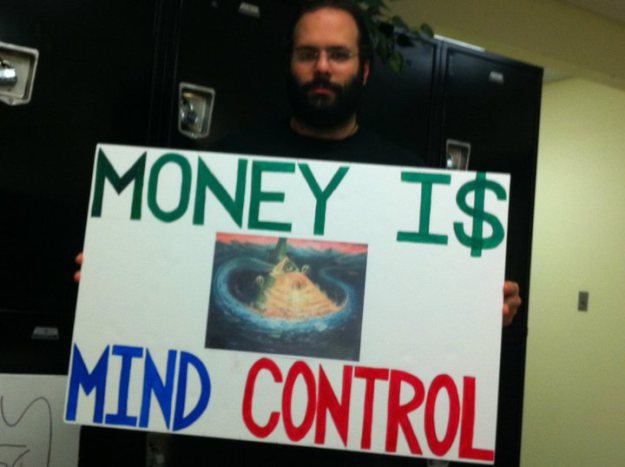 Another part of the NWO agenda is to get rid of money, fiat money that is. Without government tho we can decide for ourselves what is worthful or worthless. In times of strife we soon find out what is worth more than those bits of green paper. Food is top of the list. Not gold or silver but things people need or want. What do you think people did before money was invented. they bartered, meaning they swapped things they had plenty of for things they needed.
If we don't want a one world tyrannical gang ruling our world we need to get back to basics. Find your worthful talents if you don't have assetts. Start building local communities, work on the land to grow food if you can't grow it yourself. Learn to be self sufficient, not reliant on the nanny state because that nanny is about to morph into a monster.
I don't like Jordon Peterson but he nails it in this informative video with a bit of Russian history which may be coming our way next. Are we victims or are we going to be grown-ups?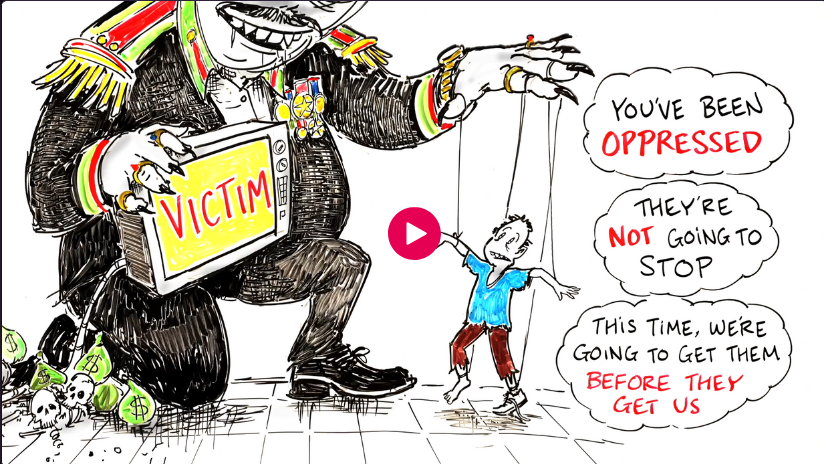 https://odysee.com/@Truth_will_set_You_Free:0/the-dangers-of-victimhood:3
---
Posted via proofofbrain.io