I've been banned so many times from the usual places for using the wrong buzzwords in nests of vapid fluff. Some celebrities were hyping the 2030 reset which is absolute Holly-Wood playing the role as the string puller to perfection. One of the scariest things is the Chinese vs. American (as well as a host of other countries), integrating a ton of precision genome projects into mainstream medicine.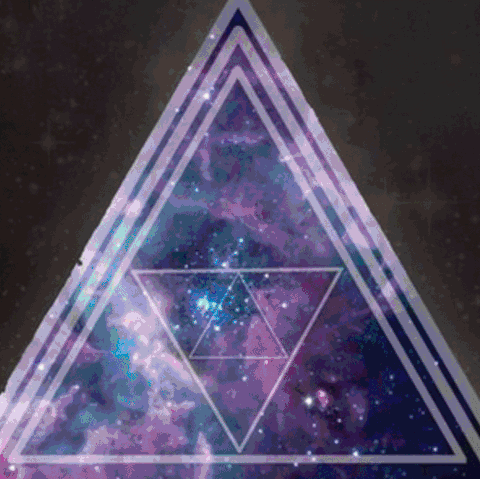 I do not trust the Medical INDUSTRY and think most Doctors churned out are completely sold out to Big Pharma and basically use people as guinea pigs if they feel so inclined. Entities like Google, Amazon and the like I feel the same towards even though I shouldn't maybe be so blunt on my overall disgust with certain practices. We are now just numbers and data bundles to be manipulated and measured for money. A quote I just made up is "They spray us like bugs to hook us on drugs."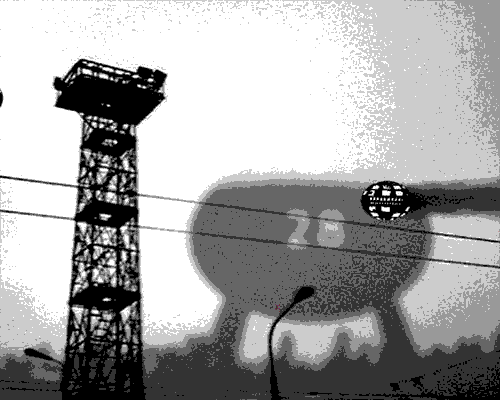 It has roots and maintains EXTREMELY close ties to the MIC and other equally unsavory aspects of humanity. The fact Fauci and friends funded the Wuhan Virology lab is so very typical of Governments that cull their own people either knowingly or not. (in many cases it's knowingly, we are ruled by evil Psychopaths who can care less about anything but themselves and wouldn't think twice of swiping ANY of you down. You think they give a shit if any of us are millionaires? LMFAO)
...the battle against the intrusive A.I. that is packaging us as commodities will be a huge deal, people need to get their head outta their asses and see that there is no going back to "normal". The fact people can't question a lot of things is ridiculous given the fact Fauci and friends helped fund that abomination in Wuhan.
That virus imho is totally manmade and from my research and intel seems a lot like a bioweapon ;)
Op/Ed @battleaxe response to a great post by @thoughts-in-time


Some crypto itself gives me the creeps either from who runs it or the logo etc.... people don't know all the origins and if you think it is overcomplex or vague to understand it's by design. Important word play and questions evaded are by design because the concepts are inherently flawed but so is every system. Nothing is perfect but then again all you have to do is look at Tesla vs. Edison to see that history doesn't always pick the 'right' winner.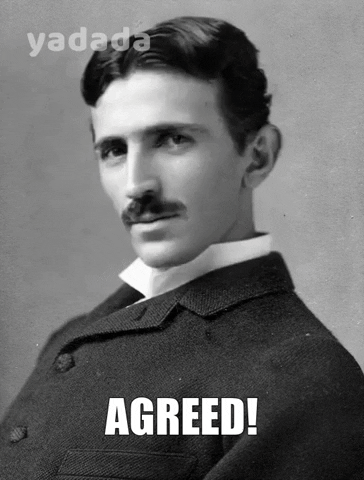 The Chinese Communist Party and American banks (and some politicRATS) are all up in manipulating crypto or banning it to install their own fully draconian one to tag us like freaking cattle. People keep looking down at "Smart" things and not looking up because why would anyone question anything? Keep chasing shiny things while a lot of work goes into turning us into profitable data balls for A.I. and associates!

https://www.weforum.org/strategic-intelligence/ Any Familiar Names? ;) I like how they throw in CRISPR stuff with Covid stuff if you look at the images and then scroll down to all the Universities such as Oxford and think tanks etc.........all related for our benefit right?

I try to write to make others think and research themselves and am not interested in writing novels though I read some. It's harder to be concise at times when you expect your reader base to be familiar with at least some of the topics and terminology you use. Anyhow here is a nice link!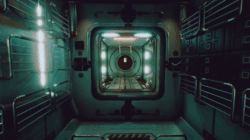 @scholaris
for the AWESOME GIFS :) thank you Sir (great content maker too!)
giphy, personal stash, have a nice day
THANK YOU FOR SUPPORTING MY WORK AND THERE ARE SHOWS IN THE WORKS AND ALSO A NEW INITIATIVE FOR "PROFILE OF A PROOF OF BRAINER" coming out next week featuring the always awesome @stickupboys
https://www.proofofbrain.io/hive-150329/@stickupboys/become-a-stick-up-boy-and-help-us-raise-money-for-young-minds-uk-with-our-new-song
---
Posted via proofofbrain.io