It is time again to revisit something I've written about several times before. I haven't written here in over two years on this particular topic and the reason for writing about it is more extreme than it has ever been.
I was a dual major when I went to college. I was a Physics and Music major. I didn't go through the entire program for either of those as my true interest was Computer Science (early 90s) and the College I went to did not have a degree program in that when I attended it. I therefore, embraced two other loves as my majors.
I am well versed in the scientific method, and how it works.
Early when the Climate Change narrative (then called global warming) was appearing I had klaxons and warning flares going off in my mind as I kept hearing people trying to shut down any challenge by using terms like "consensus", and "settled." Then the propaganda mechanism that is the captive media would kick in and repeat their narrative and demonize and attack anyone that offered challenge regardless of their credentials.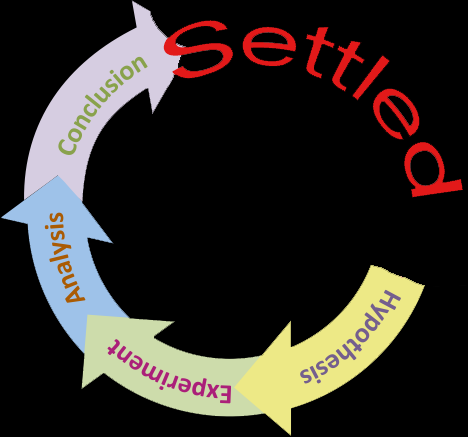 I watched the narrative change from Global Warming to Climate Change. Again alarms went off in my mind. One is very specific with specific outcomes. The new label can literally contain anything and be applied to any kind of change whatsoever. The first is like me saying "It's going to get hot", and yet it was suddenly changed to "It might get hot, it might get cold, it might get dry, it might get wet, and it very possibly can do any of these things and that makes me right so you had better listen to me." That is literally the relationship between Global Warming when compared to Climate Change. They had a very specific set member they were referring to and then they simply changed it to the super set which contains ALL of the sets. You literally CANNOT be wrong when referring to it now. Why? Any change at all is still climate change.
They labeled people Deniers, along with the tired trope of Conspiracy Theorist. They had to assassinate the characters of anyone that dare challenge the narrative.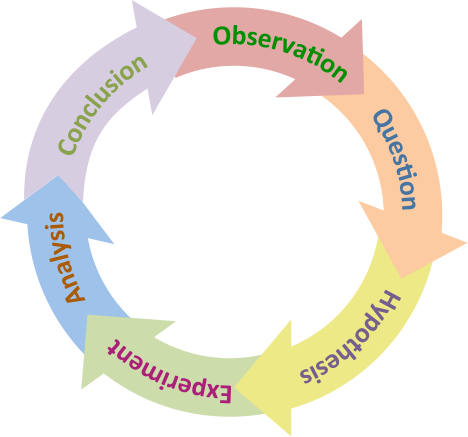 (1)
The problem with that is that if you actually practice the scientific method you NEVER stop asking questions and challenging. Science is NEVER settled. Consensus is also irrelevant. We embrace the models that best describe our observations until we find reason to discard them, revise them, or completely replace them. If it is settled and we are not allowed to question we can not do any of those things. It is no longer science at that point it is simply dogma. It is akin to religion. "Do you believe in science?" is a phrase that anyone who truly understands the scientific method would never utter. The scientific method is a tool. It is a system of techniques we use to try to keep our own biases from corrupting information. By doing this we hopefully can keep revising our truth to better model the reality that surrounds us.
You cannot do this without questioning. You cannot do this if you blindly follow authority figures because they have been given a label, and a piece of paper.
You cannot do this if you blindly follow someone who knows the scientific method but has stopped following it. The fact someone once knew it, and was given a title does not mean they are not human and may decide not to stick to the method later in life if they begin to want a specific outcome or narrative.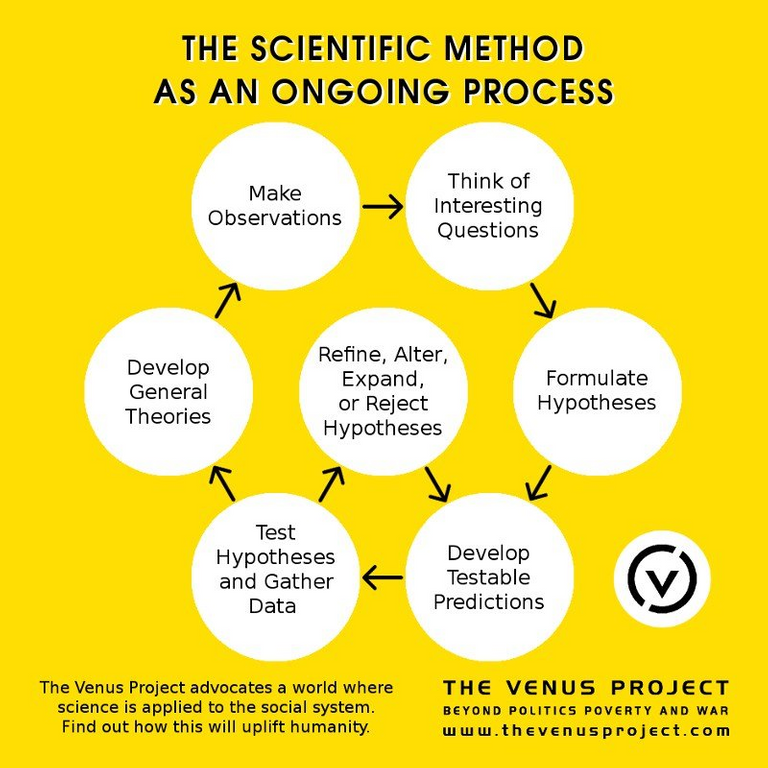 "The Science", "Believe the Science"
Those are signs of dogma or a new religion. They are not part of the scientific method.
"Trust X because he is a scientist with a degree from Y"
Is an argument from authority fallacy in critical thinking parlance. It is very similar to "Trust X because he is a priest appointed by the Vatican".
If you need further examples you need only look at the labels that are used for anyone that challenge a desired narrative from these authoritarians:
"Denier", "Conspiracy Theorist", "Domestic Terrorist", "Anti-vaxxer", "Anti-science", etc.
Those are very similar to...
"Blasphemer", "Heretic", "Witch", "Pagan", "Satanist", "Infidel", "Apostate", etc.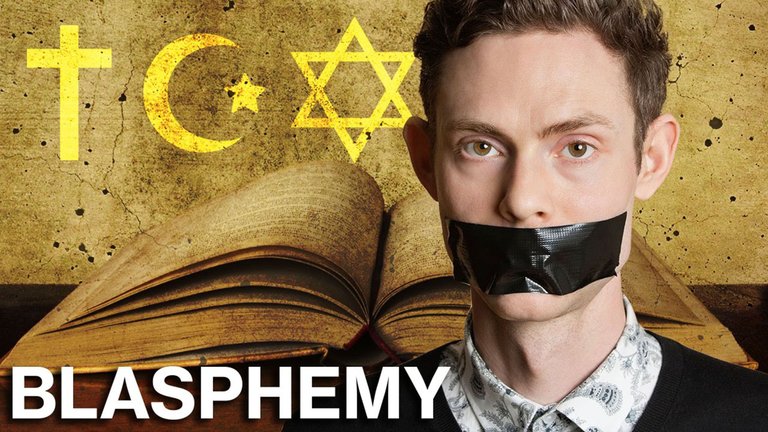 (2)
The people pushing consensus, settled, denier, The Science, Believe the Science, etc. nonsense are pushing a religion. They most definitely are not practicing the scientific method.
Science is still the same
People will say that science has been destroyed or that it has become a religion. This is not the case. The scientific method is just as valid as it ever has been.
What has happened is the label "SCIENCE" has been hijacked like so many other labels.
They call things Science that don't remotely follow the scientific method.
They call people Liberal that are not remotely liberal at all. In fact they often are the least tolerant bunch of people on the planet at the moment.
They call people Progressive that are pushing regressive ideas.
They call people racist simply for disagreeing with a narrative or challenging someone they consider an ally whether there is any truth to it or not.
All of these words still have their original meaning.
They have simply been hijacked by the propaganda mechanism and the Marxist techniques to redefine things...
It is a war. The war is for your mind. Each time you accept their new hijacked definition you cede territory in your mind. We think in words. IF you allow people with no authority to simply hijack and repurpose words, history, etc. then you allow them to change how you think. This change is not because some reasonable argument made you change it in the face of new information as a person using the scientific method would do. No, this is simply allowing them to remove your ability to think in certain ways because they have repurposed the words that have long had meaning.
If they were honest about their goals they would create new words. Yet that does not control minds. If you can change the meaning of words and people accept it. That is mind control.
Science has not changed.
The propaganda has just been cranked up to 11.
The indoctrination to trust the news, and trust the authorities is being exploited. After generations of conditioning us this way they suddenly removed all restrictions against using Propaganda (aka lying, manipulating, controlling) against the U.S. population. The first restrictions vanished as attachments to the 2012 National Defense Authorization Act which occurred only a few months before the first appearance of Black Lives Matter and the media amplifying that and saying it was an epidemic everywhere. The final restrictions were removed in December, 2016 in an Executive order from Obama during his last month in office as President. Since that time there have been no restrictions against the use of Propaganda. If you want keywords to research this yourself you can begin with the "Smith-Mundt Act" as that is central to the issue. You should not blindly follow what I say or anyone else says.
Since that time they have been banning books, banning people, banning words, making topics forbidden, and pushing these all as virtuous and good things.
They have been pulling down statues, rewriting history, and attacking people for things they did or said long ago that may not even reflect the person they are today.
They have been pushing the same old control methods that appeal to the low information people due to the emotional appeal. They will shame people by labeling them as selfish, lacking empathy, or not being compassionate if they dare offer challenge.
Yet their view of compassion rests in proxy. If you follow their ideas you'll end up with a system where you yourself are not the one being compassionate. You don't have to be because supposedly this system (of people) you put into place will handle the being compassionate part for you.
Now if you are not selectively shown parts of history, and you do your research you'll find out this is quite a regressive idea. It plays upon emotions, and seeking the easy path where hopefully when it is done you don't have to do anything it just works. Yet someone always ends up in charge.
They'll play you like a fiddle speaking of the "Oppressed and the Oppressors" while you march to war for them. In the end it'll be a few of those playing the fiddles living like Kings and Queens while the puppets and masses are more oppressed than ever. It is almost a push towards the return of feudalism.
The regressives pushing for ideas that ALWAYS fail in history. Unless the goal is power. Redefining and hijacking words is useful for this.
Making people use a tool designed to help us not be biased in a highly biased almost dogmatic fashion is great to them.
They introduce regressive ideas, and yet they are actively corrupting the very tool designed to help see past such things. SCIENCE.
Deniers may not be denying anything. They may simply be doing what the scientific method demands and asking questions. They may be seeking to improve the models. They may see a flaw and question it.
If that makes them deniers then that certainly makes those calling them such far from scientists.
---
EDIT: Bonus question....
Have you ever voted for someone to be a representative in the United Nations?
I haven't. So if you are a fan of Global Governance have you ever considered that Dictatorship, Oligarchies, Plutocracies, Technocracies, etc. could ALL still occur and be Global Governance. Do you truly like the idea of a group of unelected Oligarchs ruling the world?
I ask this because people blindly push the U.N. People blindly follow their authority. Yet I have never elected a single one of them.
If you want global governance what form do you expect it to be?
I don't see a lot of people thinking or asking about that.
---
EDIT 2: Received a fairly sizeable downvote from user altleft.
---
IMAGES: (1) from Wikipedia. (2) mlive.com