...time for mushrooms, of course!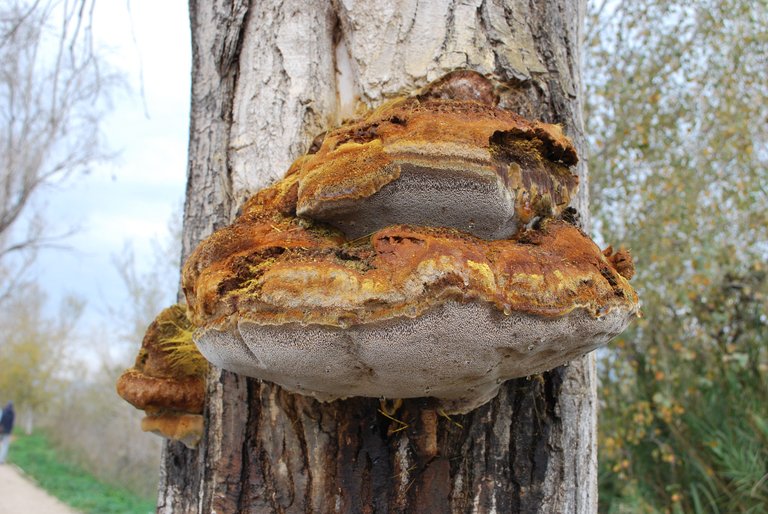 I couldn't let this Friday happen without a mushroom post coming from this nice and sunny part of the world. The weather is cloudy and awful, like in a foggy world, everything is messy and blurry... one can get confused very easily. BUT, I must be honest and not complain, there is no such thing as awful weather conditions or a sudden whole morning migraine. Those phrases exist just for those who would like to find excuses and not go for a hunt for mushrooms, so please: Clouds - go away. Migraine - go away. Some listened to me and some not, but the hunt happened! And it was close to successful. As finding three mushrooms can be called a success? Mmmm, yes!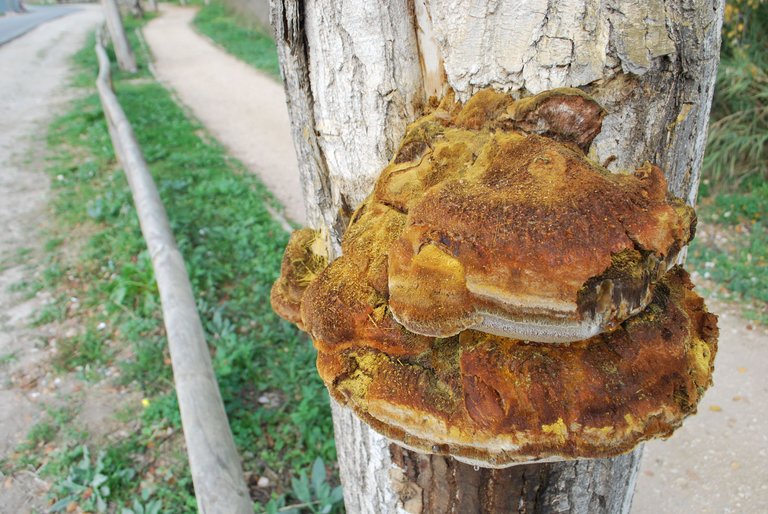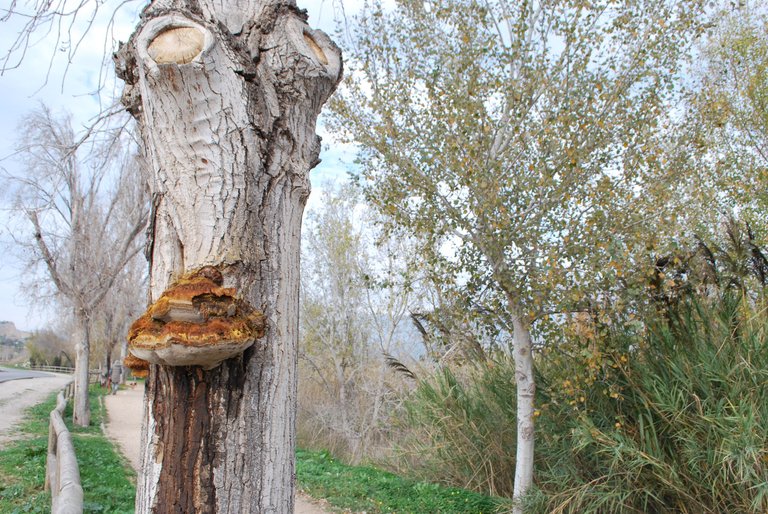 What is good when you have success in something is that people (and all the living creatures that have feelings) can share with you the emotions of joy, and express them without any fear, if they want. They can show them even through some tears of joy! So that happened that this first mushroom when it saw me, started to cry (I will just believe that those are exactly the tears of happiness). Maybe a bit melodramatic reaction coming from this Inonotus dryophilus, but it will come to HIVE in this post, so no surprises for the shown euphoria. Just take a look and you will see the same: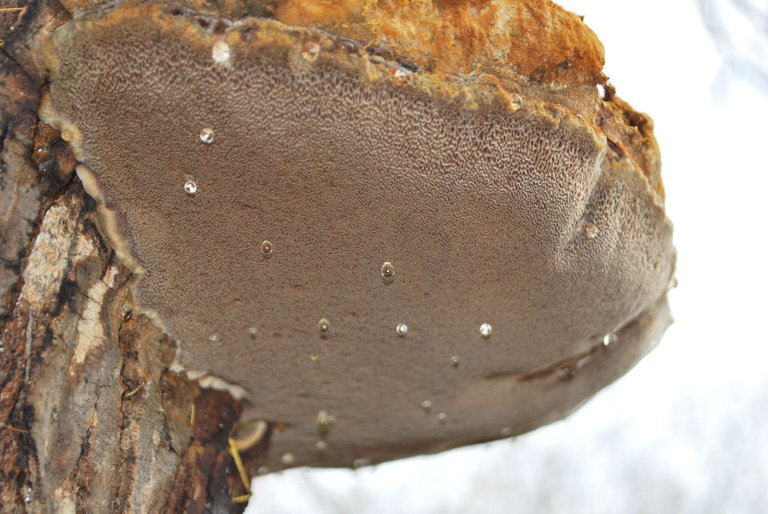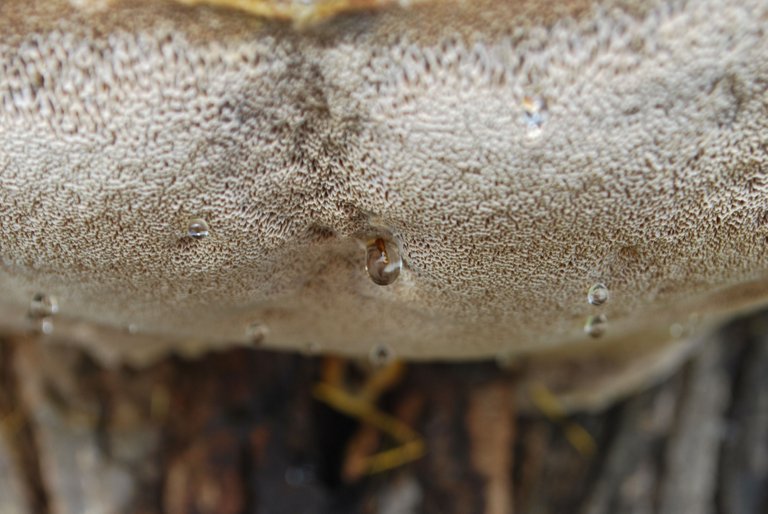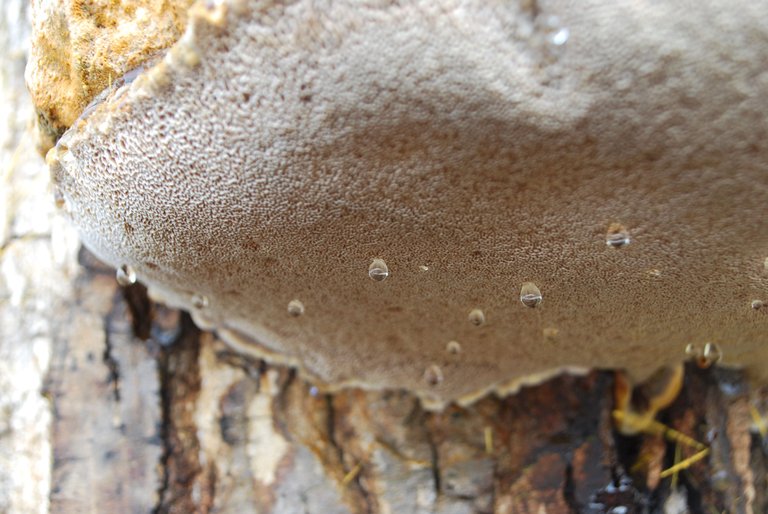 Speaking about euphoria, mine was a bit questioned when I saw the next tree with two mushrooms... sitting so high. What they were thinking, that I will take with me some ladders? How I am supposed to take some ok-ish photos if they are situated at the top of the tree? Luckily, there was a wooden fence next to it, which I climbed. It's not a problem, standing on that wooden fence, but it's harder if you hold the camera in your hand at the same time. Good balance is a natural occurrence for cats, but for me, it was challenging. Looks like I didn't fall after all.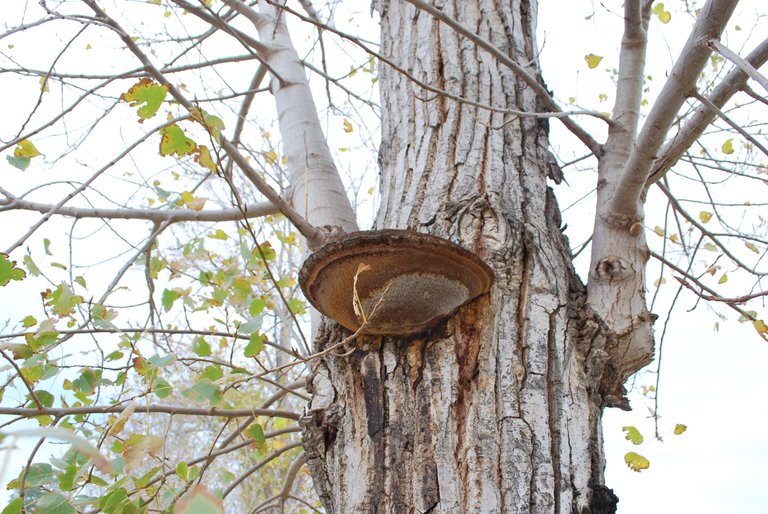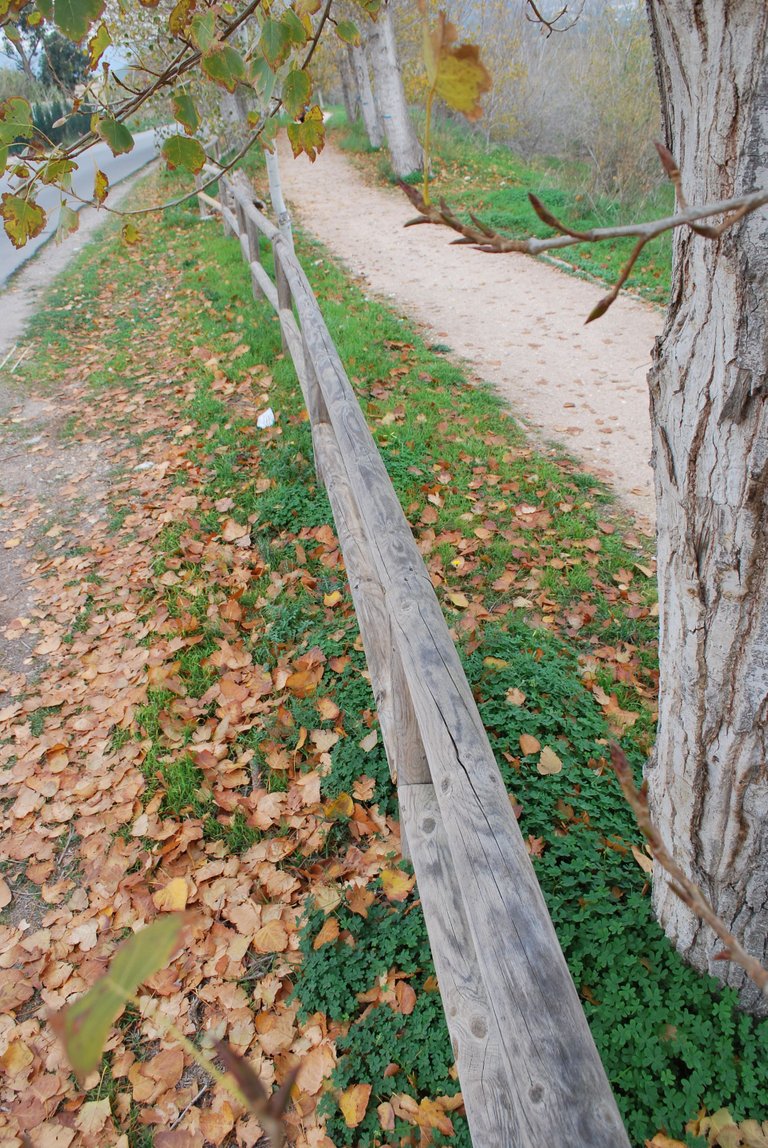 So, the closest photo I was able to take was this: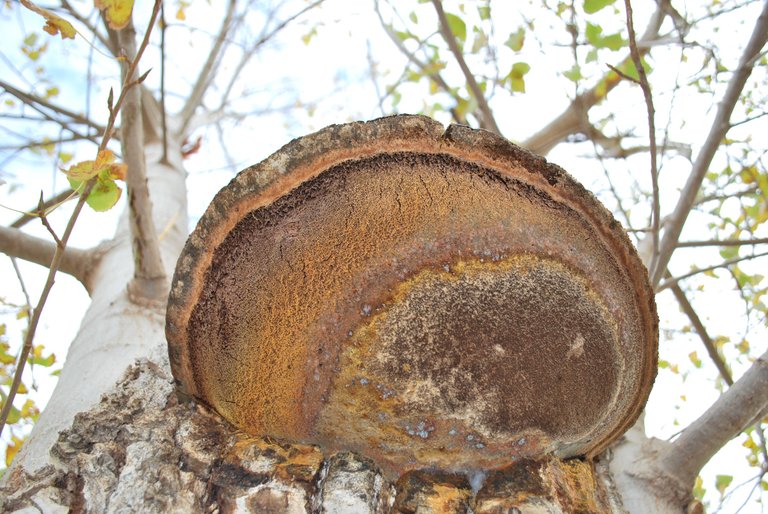 Anyway, they look nice also when we observe them from a distance, it was better to step back to firm ground and be sure that I and the proof of the existence of these mushrooms will be brought here. As indeed, this new community, just a bit older than one week, celebrates now the second Fungi Friday in a row. and if you are not sure what are the rules, let us check them once again how can you take part also:
-when Friday comes post your own, original photo/drawing/art/food/anything-at-all of any type of fungi (yes, I will check and report stolen images or text!)
-add #FungiFriday tag (it doesn't have to be your first tag)
-Include My contribution to #FungiFriday by @ewkaw anywhere in your post.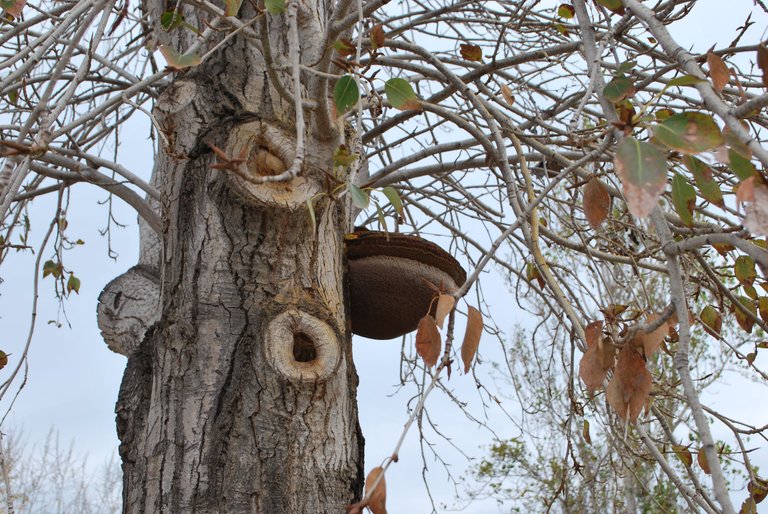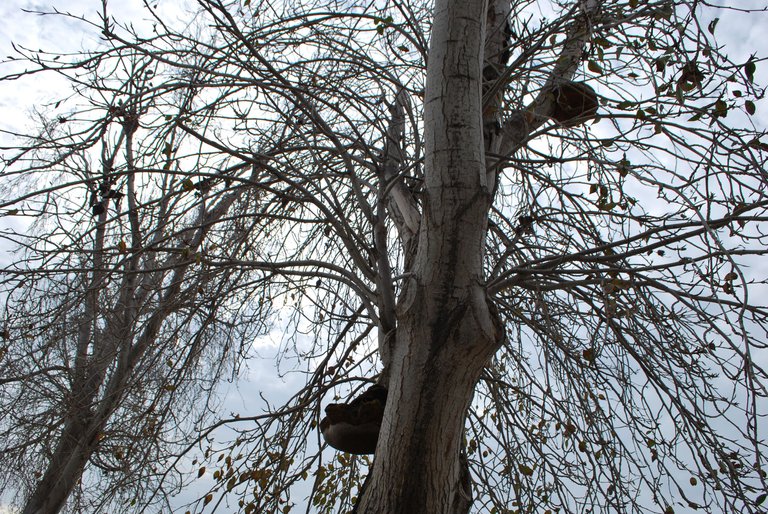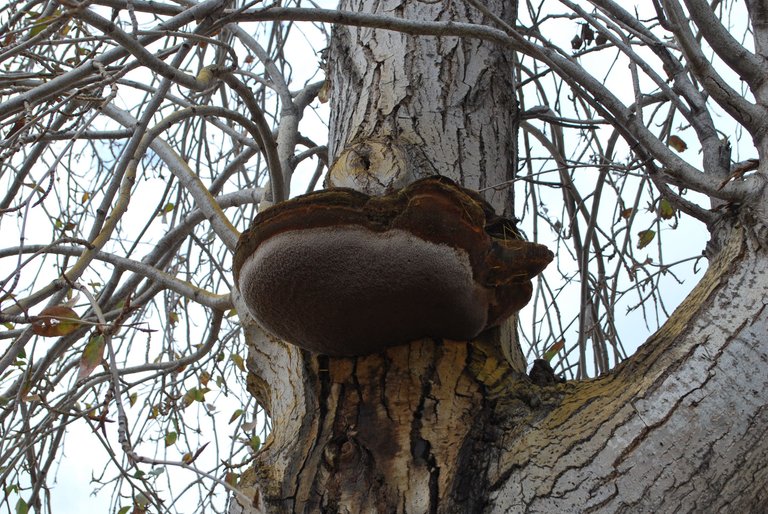 So, this was my tiny contribution to #FungiFriday by @ewkaw ! Short post maybe, so even this small baby mushroom cried a bit as we had to say goodbye so quickly. But now, when I know where they live, I can visit them again and let them know if they gain popularity in this Fungi challenge :)