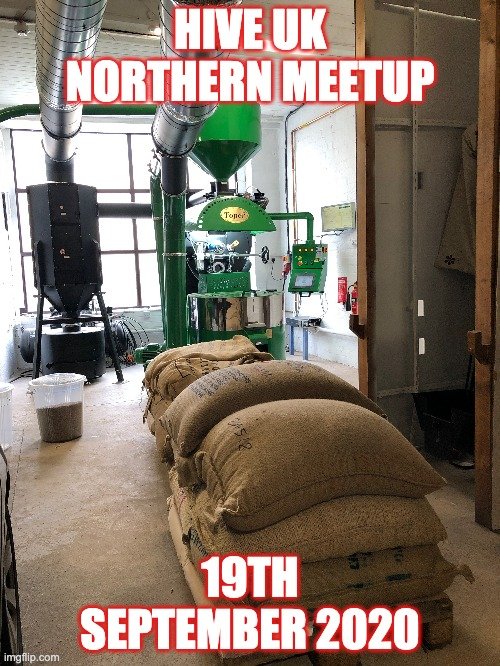 We have a date set for the HIVE UK northern meet up - @shanibeer originally suggested the last two weekends in September suited her, and then @stevenwood and @father2b both said 19th would perfectly suit them. Nobody else has expressed any particular desire on a date so I'm going with the Majority and setting the date - the 19th is a Saturday which is also really good for rail travel. Start time is going to be relatively open because people will be travelling, so you can arrive from 9am on the 19th but we won't actually start until Midday - early arrivers can help me set things up 😉
Getting There
Simplest is to stick HX1 5AY in your favourite mapping site, the even is in Halifax, West Yorkshire, United Kingdom. Halifax has it's own train station, it's around 10 minutes uphill brisk walk to the venue
Anyone wishing to stay over to break up the journey there are plenty of options, @revisesociology has said TravelLodge have some deals on currently, Premier Inn have two sites close by and there are a number of independent B&B's to look up
I'm still working on the getting in, if anyone is staying a bit far away and needs a shuttle service I can pick up and drop off it would just need to work around the event times. Should anyone be flying in I can also work a collection and drop off Leeds Bradford Airport is the nearest - but again it could not be during the event open times.
Itinerary for the event
This is a Hive Blockchain event and primarily the points of discussion will be adding value to to Hive, onboarding new users, sharing the latest dapps and built on Hive platforms.
On the selected day arrivals will start from 9am for a meet and greet. With people coming from far and wide an open start seems preferable so the early arrivers can hang out, enjoy coffee, tea, hot chocolate or cold drinks and discuss what they like.
Midday starts the main discussion, every one should have arrived by now so utilising either your own mobile handsets or laptops and there will be two laptops on guest accounts for people to demonstrate ideas etc. WiFi will also be available.
1.30pm Refreshments to include a buffet from a local supplier, cold and hot drinks including a choice of chilled non-alcoholic and alcoholic beverages from a local Kraft Beer cafe. The 30kg batch roaster will also be fired up for a demonstration of coffee roasting, covering the full process from loading the green coffee, adding it to the roasting drum, full roasting cycle, drop out to cool. An entire roasting experience for free added in, plus the 30kg batch you see roast, will be destined and then packed into 250g bags for every attendee to take away as beans or ground and labelled Hive Blockchain Coffee - I have a really smooth Brazillian coffee for this and it is sure to suit everyone.
2.30pm Hive musicans showcase to feature the work of @darrenclaxton, @nickyhavey and other suggestions from guests.
3.30pm If the weather suits we will take a walk into Halifax Town Centre and down to the Piece Hall - great photo opportunities and history about the town of Halifax.
5pm Anyone left we will hang out at the covered outdoor seating of Kobenhaven for hot and cold drinks.
Potential attendees so far
@shanibeer
@revisesociology
@nathanmars
@stevenwood
@father2b
@livinguktaiwan
@slobberchops
@goblinknackers
@steevc
@ashtv
@cawdawg
@chrisuk
@thehive
It is a free event, so anyone can turn up if they wish - advance notice will help so I can work out exactly how many refreshments I might need. Coffee, tea, hot chocolate, bottled water is unlimited - but food and other cold drinks I will need to work out how much I need to cover guests.
I'm still working on @hiveukaccess - just being a little bit tied up with other things but I will move forward with that in the next few posts.
and just in case you missed it @c0ff33a FULL RPC Hive Node now online

Active HIVE Witness alongside @derangedvisions, if you appreciate the effort and work we put into the HIVE blockchain please consider giving us a Witness vote.

Proud sponsor with @derangedcontests of @brosino , free to play and cash out HIVE rewards, head to Brosino Website now and start playing.
Visit #brits Discord Channel Join #teamuk and make your posts easily found, post with the tag or create a post in teamuk community so your fellow Brits can easily find and support your work. Let's work together to make #hiveuk an active community on the Hive Blockchain.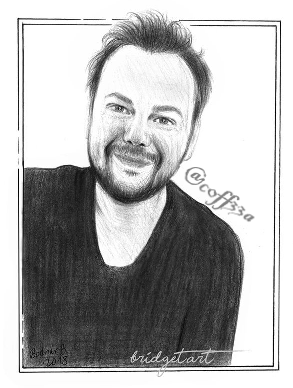 I distribute coffee roasting machines and also espresso coffee machines and roast my own Speciality Coffee Range. being one of the premium coffee suppliers Yorkshire including a wide range of filter coffee sachets. Finally I have a dedicated website to my Artisan small batch roasted coffee featuring roast and post packs and super easy coffee subscriptions.
Become a White Rose Coffee Roasters affiliate and earn a percentage of the sales you bring in for sharing your affiliate page links Become A White Rose Coffee Roasters Affiliate now payout available via Pay Pal or HIVE based on the current exchange rate.

The Coffee Break Discord Voice Chat Show, in @thealliance Mondays 10pm UTC hosted by @c0ff33a and @enginewitty
Catch me live and unleashed every week on @threespeak with my c0ff33 vlogs
Vote for my Witness