There is something about the cooling weather in Autumn that makes me appreciate my hot cup of coffee even more. A cold front blew through this week and cleared away the hot thick days. I hadn't realized what a stark difference that would make until I walked out in my red tank top and shorts to quickly realize I was underdressed. A fresh cool breeze greeted me and my cup of coffee. It was both refreshing, surprising, and most welcome.
So, I breathed in the crisp air, took a sip of my coffee, and thought,
"I must mark the occasion with a photo!"
I will spare you the pic of me in my not-quite-ready-for-my-close-up-Mr-DeMille moment. What I will share with you is the cup of coffee that greeted this particular day. I think the saying on my mug is really quite appropriate.
Great ideas START with Great COFFEE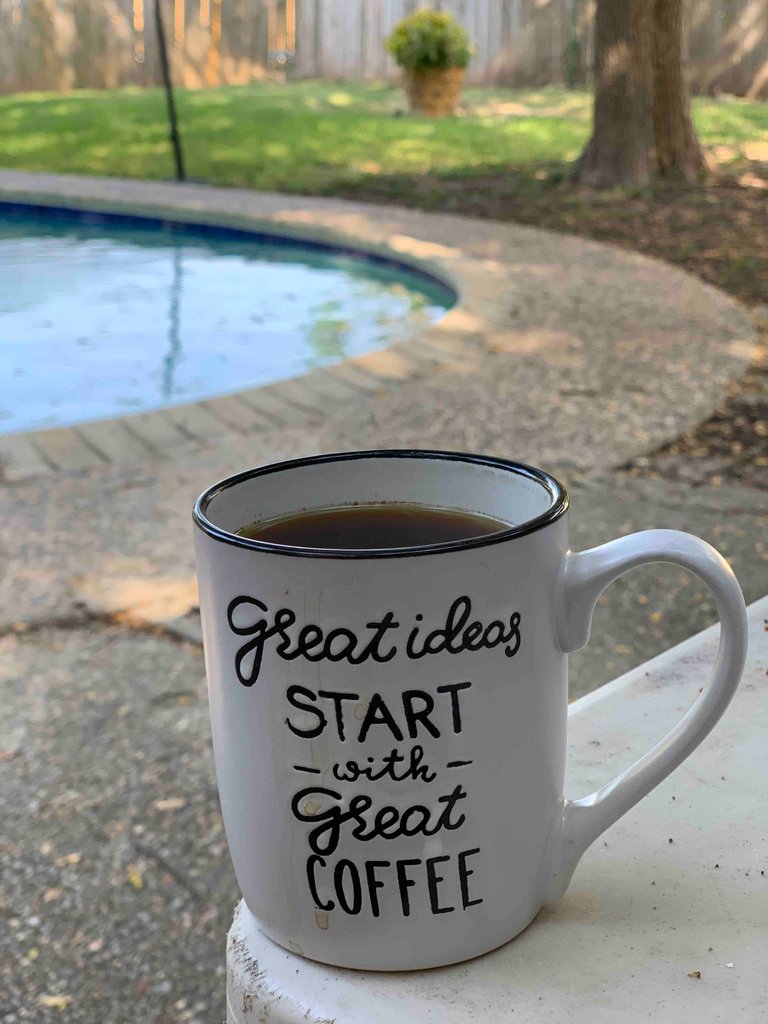 I'm sure you, dear reader, will agree with me (and this cup) that coffee is indeed a part of our great ideas.
This mug was given to me by my mother @lakeart, who knows all too well my love affair with coffee. She said when she saw it, she knew it would have a welcoming home with me. She was right! But then again, aren't mothers wise and all-knowing like that?
I am wishing you well on this fine (and cool) day. I hope you enjoy a delicious cup of coffee wherever you may be on this planet spinning around the sun. Cheers!
=====================================================
#coffee #pob #neoxian #autumn #palnet #blog #weather #ecency