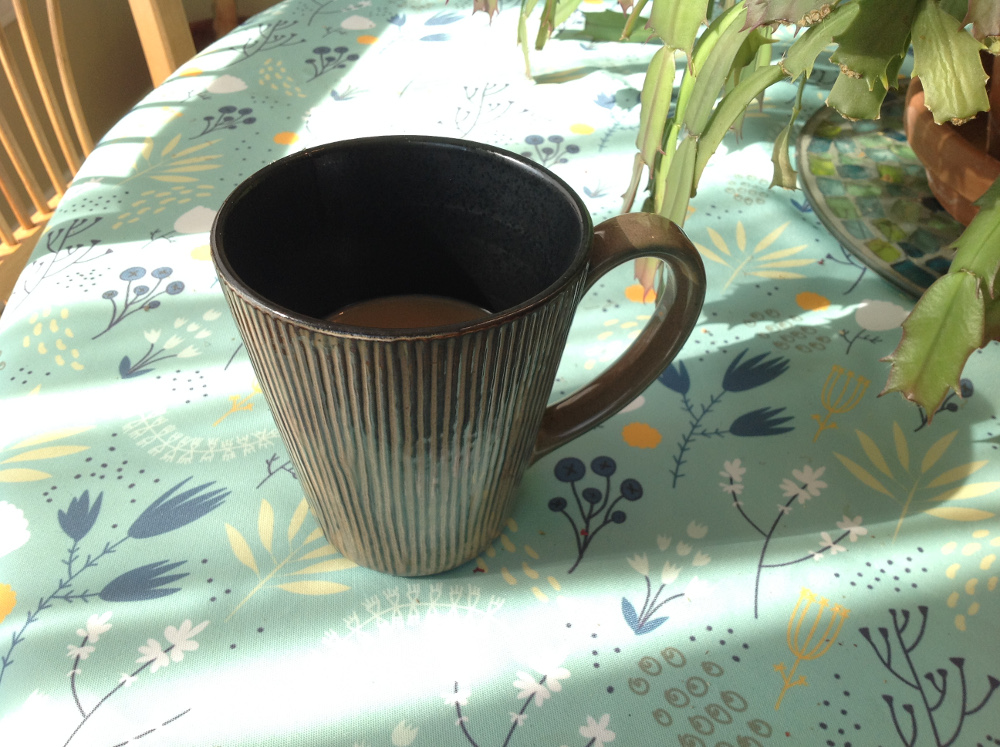 Sublime Sunday and I'm sitting in my sunbeam drinking a coffee.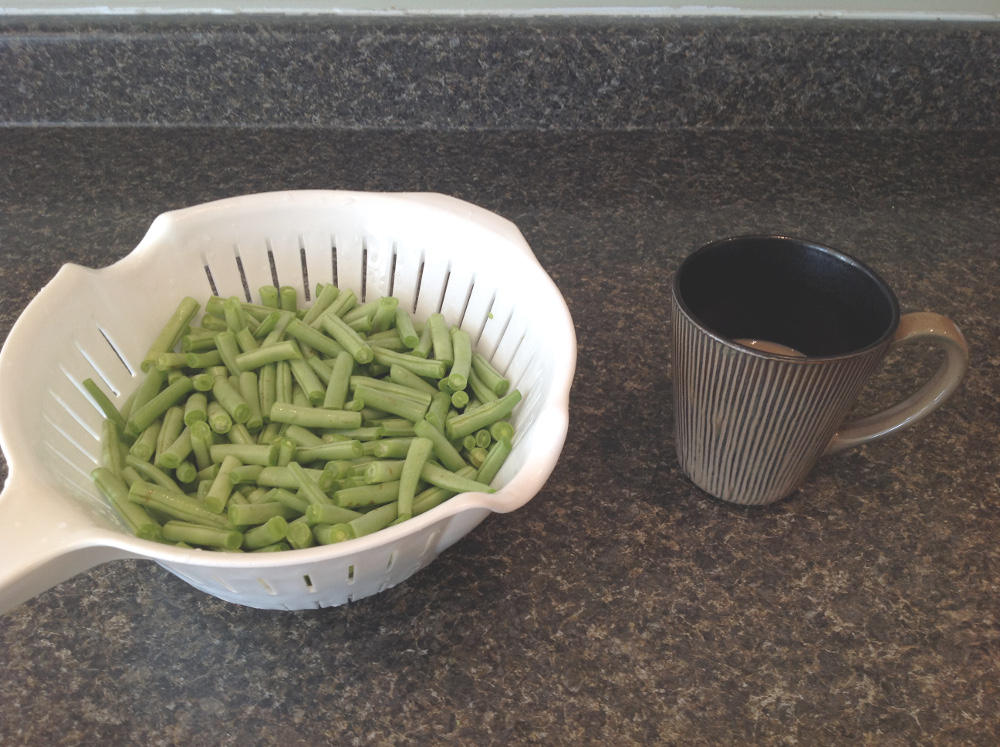 I just finished cutting some beans. If I get everything done, I will go to my usual Sunday haunt because it's OPEN again. Yay!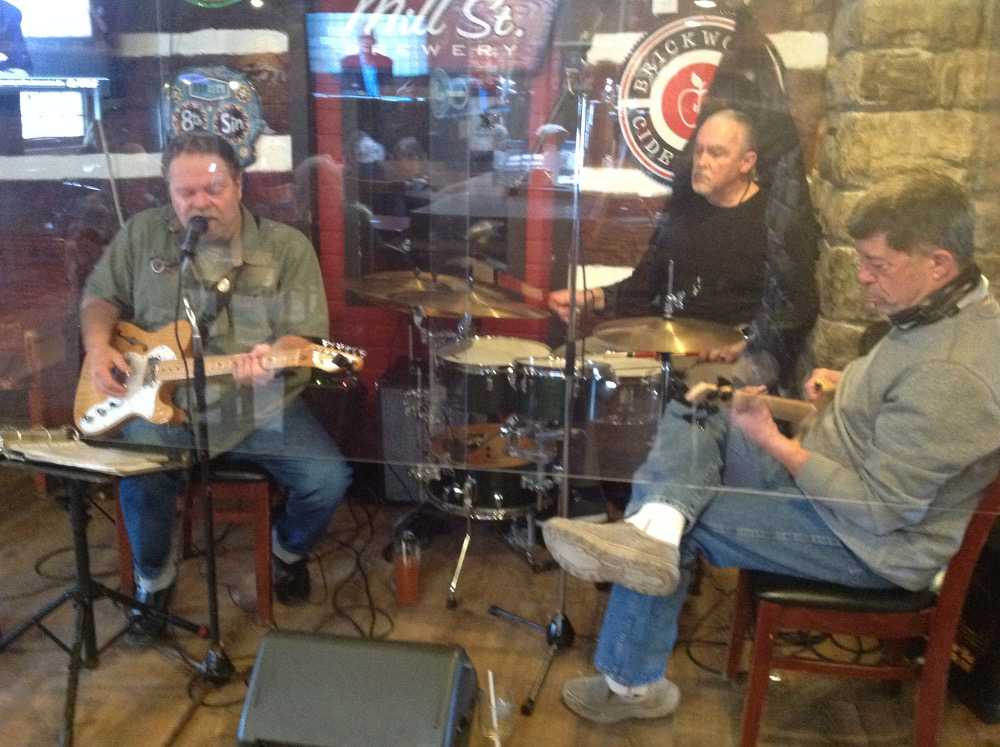 This was the band last Sunday, glad to be back. Can you see the plexiglass for our Covid-19 safety? Everyone wears masks until we sit down.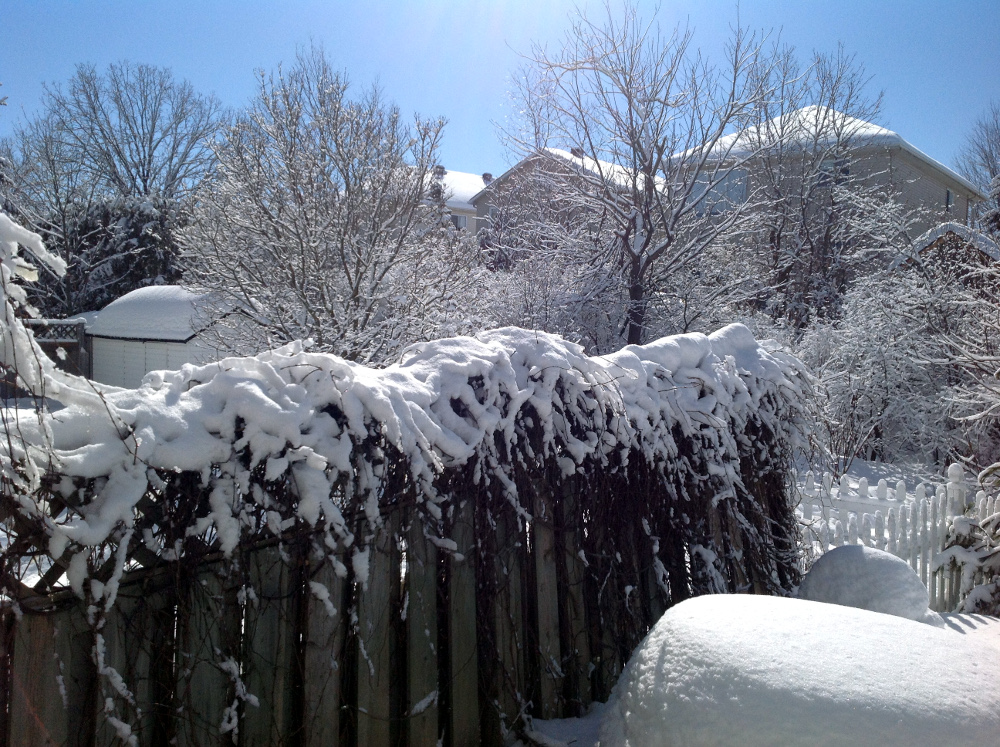 We had some snow and woke up to this beautiful Ottawa blue sky day on Thursday, -7 C (19.4°F).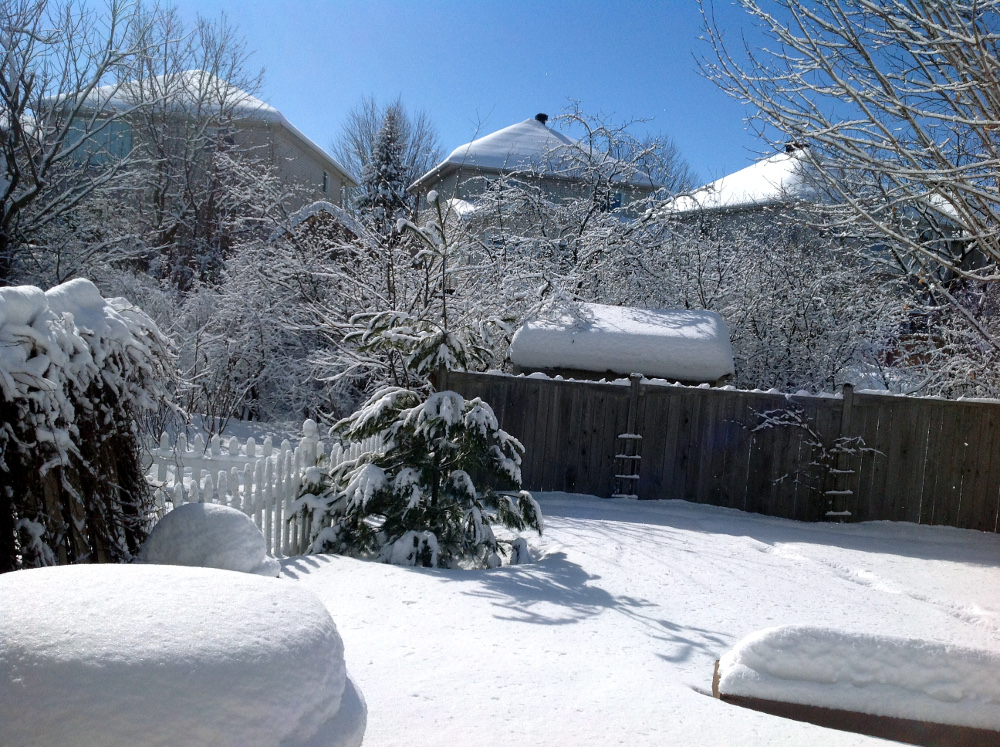 This winter wonderland was due to the big fluffy snowflakes. They fall when the humidity is a little higher.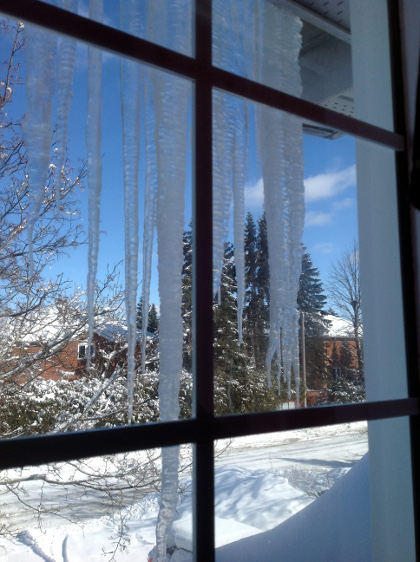 At this time of year, the temperature bounces around and a sudden temperature drop turns the melting snow on the roof into icicles. One year, my mom let us put some in the freezer and we pulled them out in July!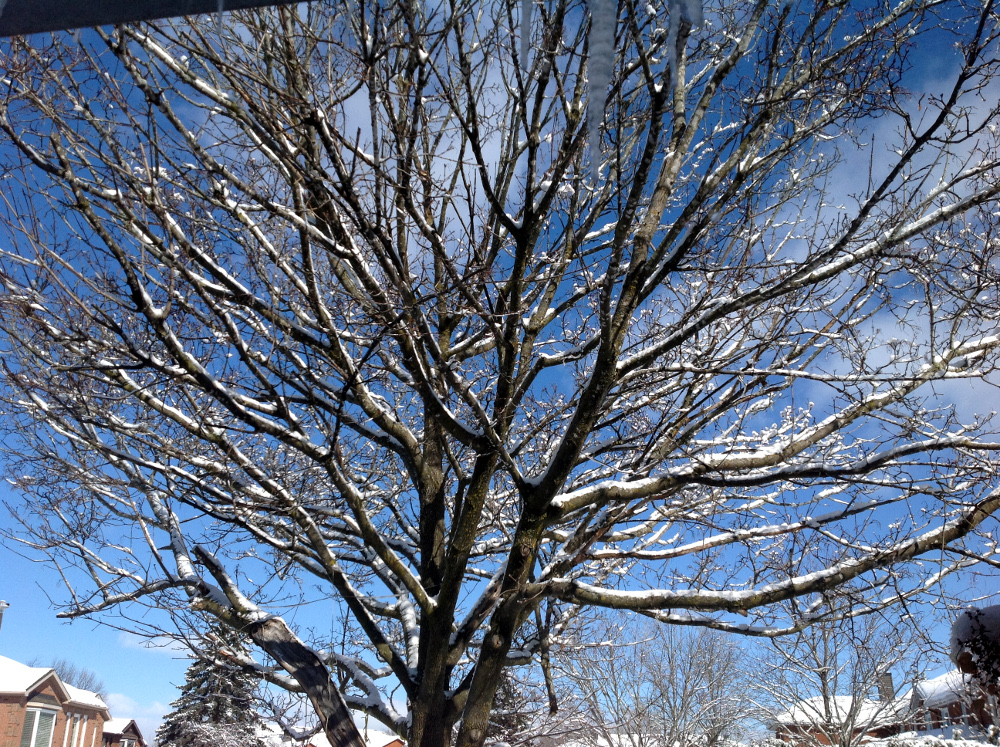 I went to pick up the mail. It's a little way down the street.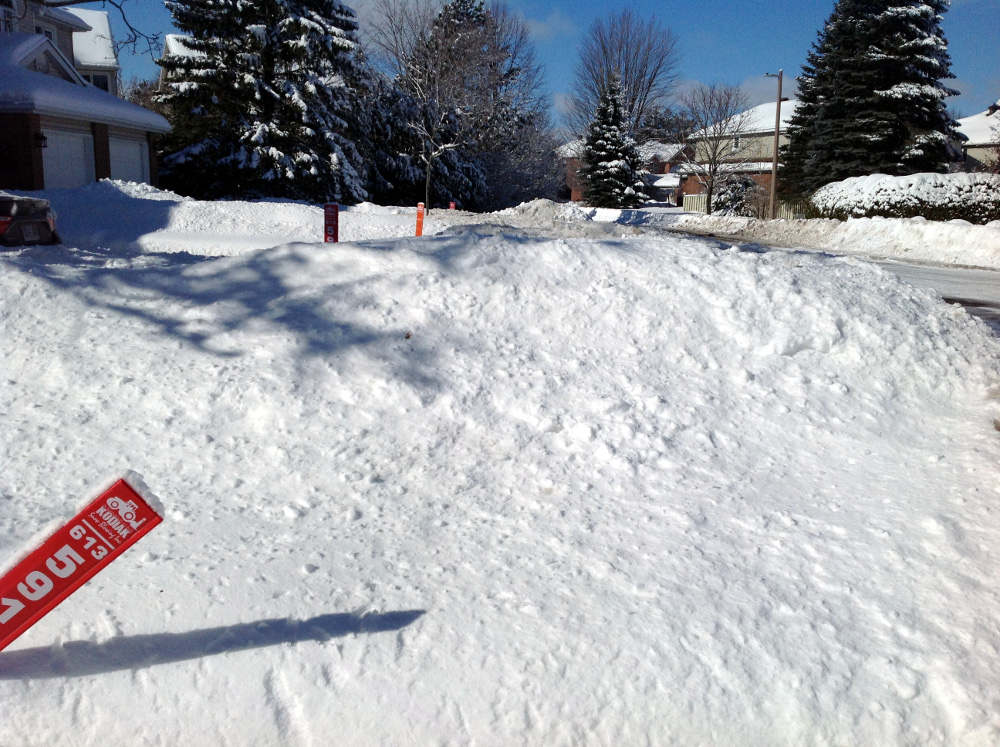 This is about as little snow as we get in a winter.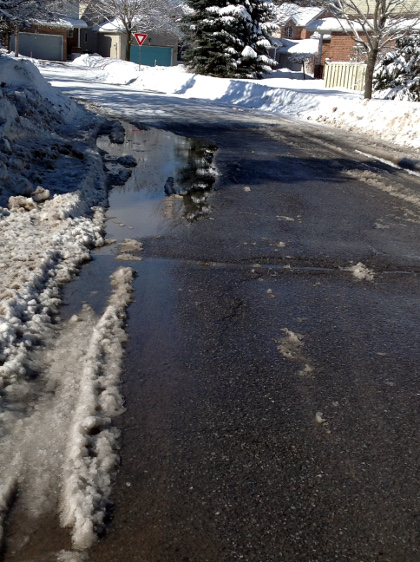 Even though it is well below freezing, on a clear day the asphalt heats up and melts some snow.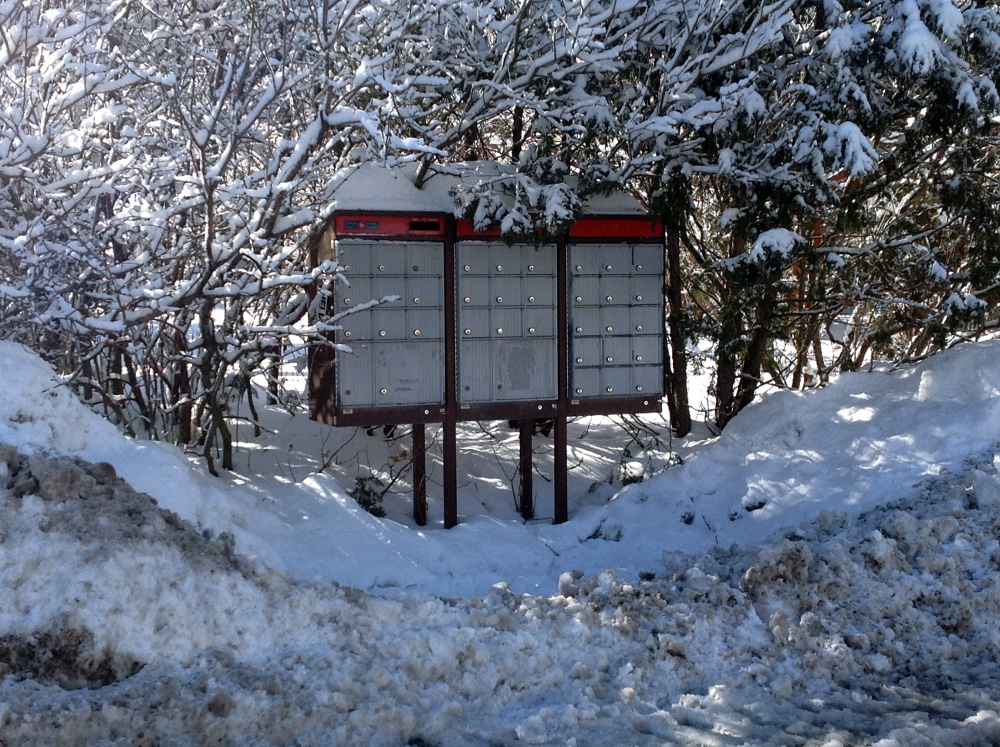 Surrounded by the white stuff, even the mailboxes look scenic but let me put this into perspective for you...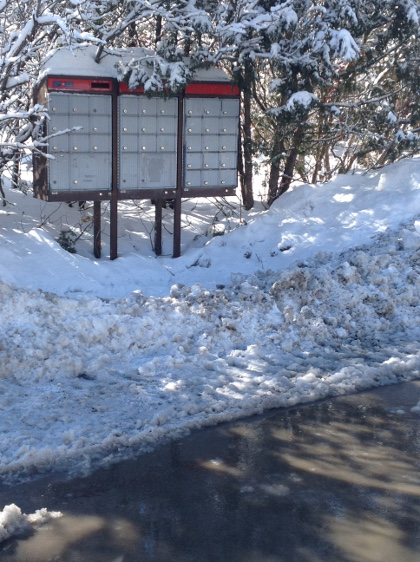 I have to get through or around the puddle without getting a 'soaker' then over the vertical wall pushed up by the plough. I heard the tune to 'Good King Wenceslas' playing in my head and looked for footprints to follow. Yes, everyone is going around the puddle. Not so bad,
this time.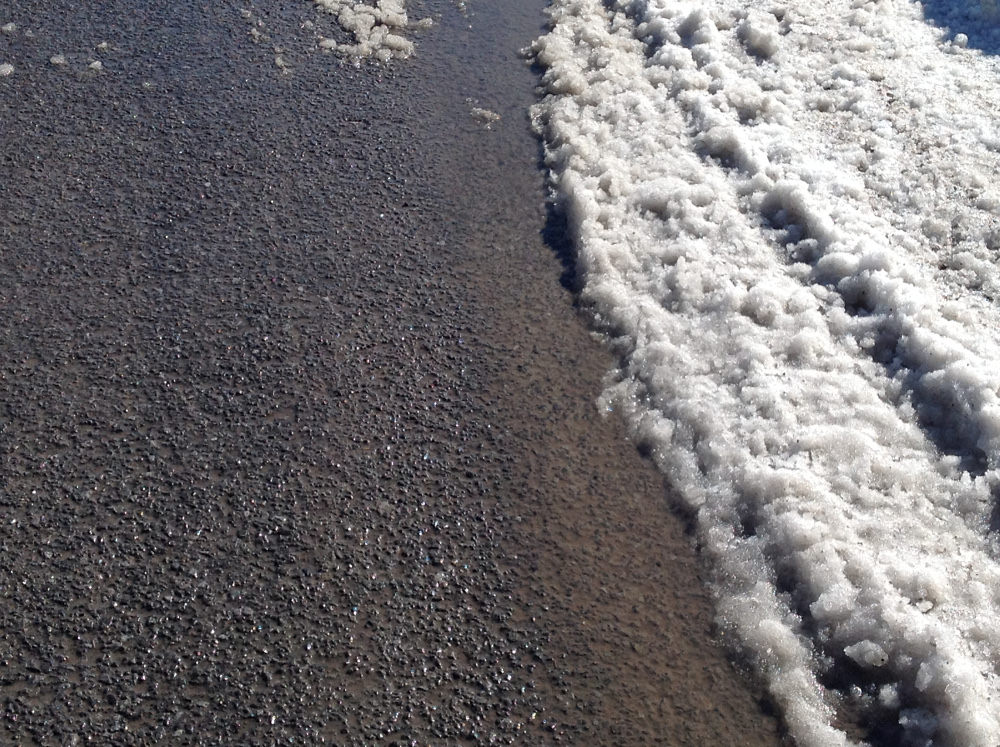 The melting snow made me happy. You could feel spring in the air.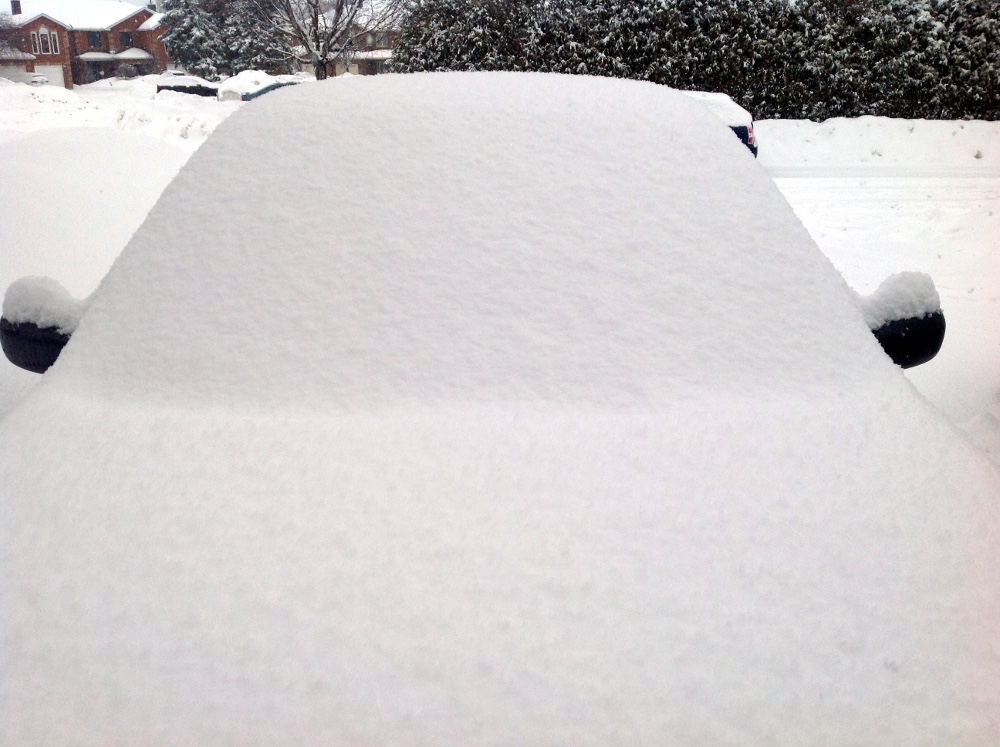 Then I left my car out overnight and it snowed again. The day was grey and overcast, and I cleared it off and put the car back inside for the snow plough.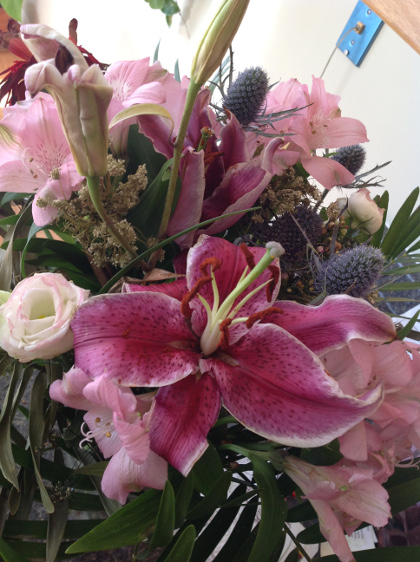 My Valentine's Day flowers have lasted really well. They're looking a little tired but yesterday I pulled out the dead ones and recut some stems on the others.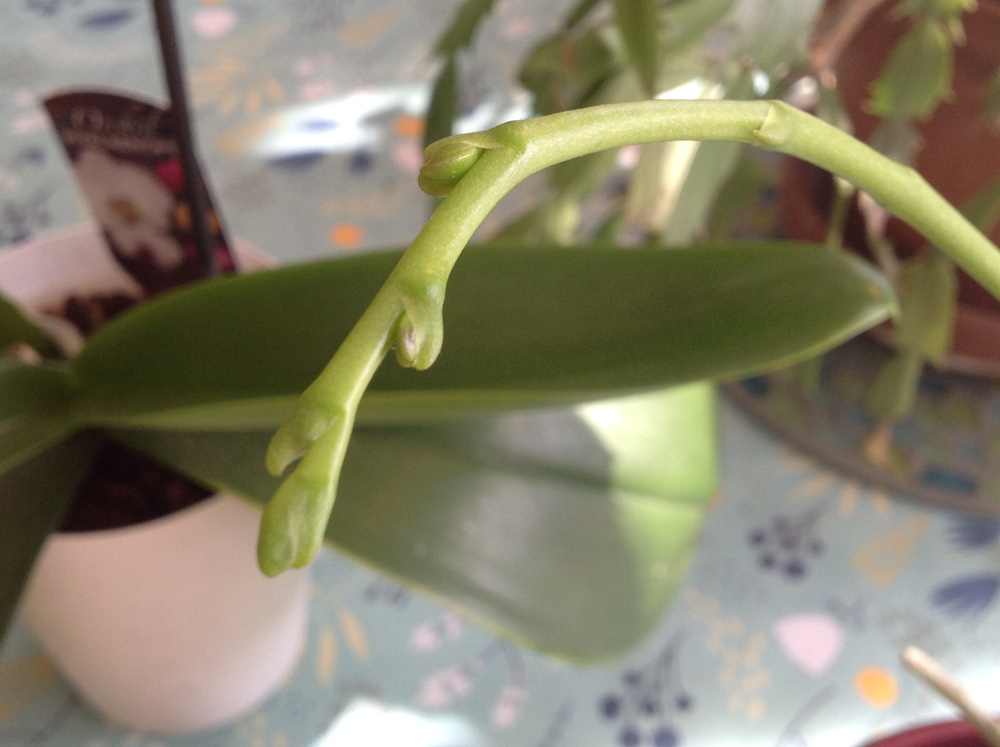 And while I sit in my sunbeam, I notice the orchid is going to bloom. This is a first for me.
I stare out the window at the gorgeous 5 C (41°F) day knowing it is supposed to both snow and rain by dinner.
Happy Sunday everyone!
Images
Photos by @kansuze using my iPad in Ottawa, Canada.


Enjoy!
@kansuze