Hi... my dearest and dearest friends all over the world, how are you all there and family lovers and the beauty of portraits and outdoor photography which has always been the goal of all of us, at the first opportunity I would like to share a portrait of two boys playing in the morning. the village road where the two boys looked very happy.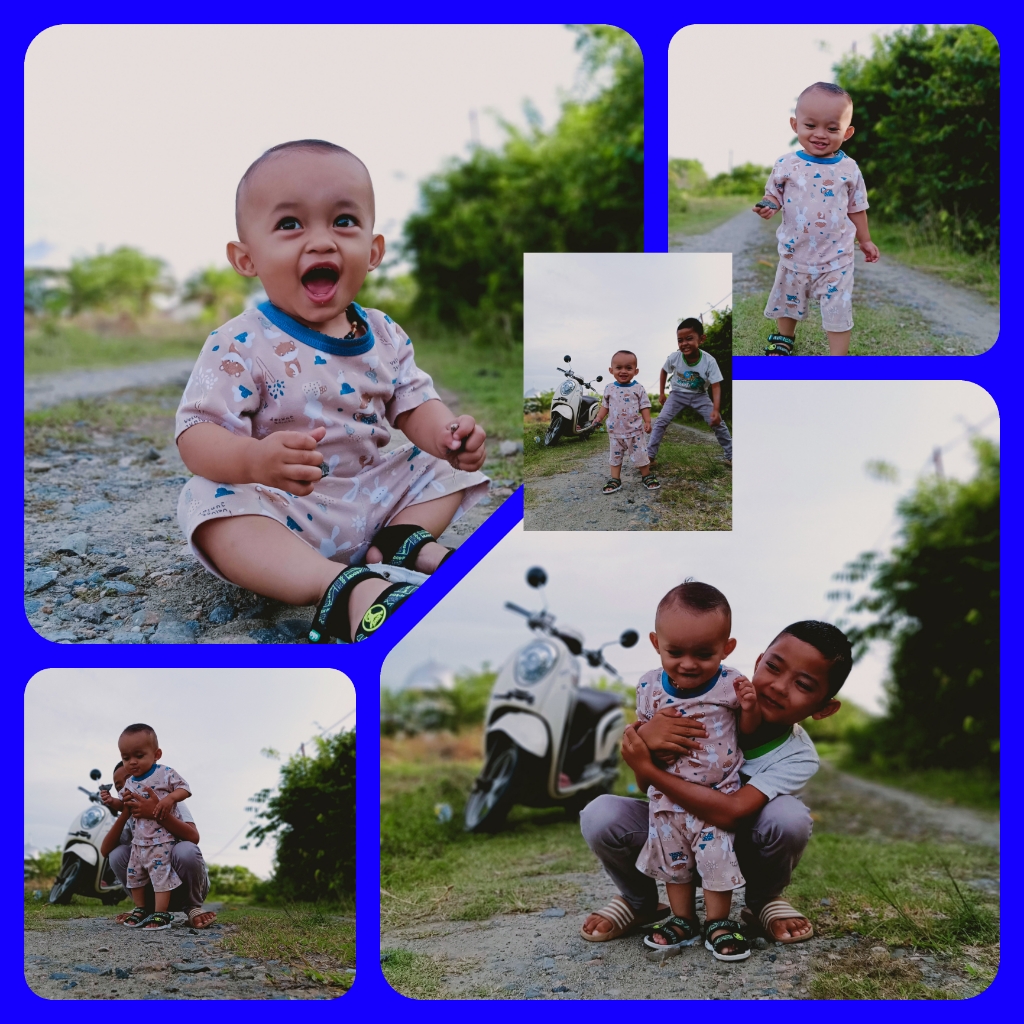 A little crossed whether I really made my post here, but I can get it after friends see this and give me a little insight and comment on my (first) post, and for the next post I will do what friends give criticism to I. Ok I will write a little what I imagined about the two boys who were watching their father across the street playing football, unfortunately I didn't show the game because my Cera artphone couldn't take pictures that were still visible because the sun was still shining. it glowed there, which prevented me from taking the portrait.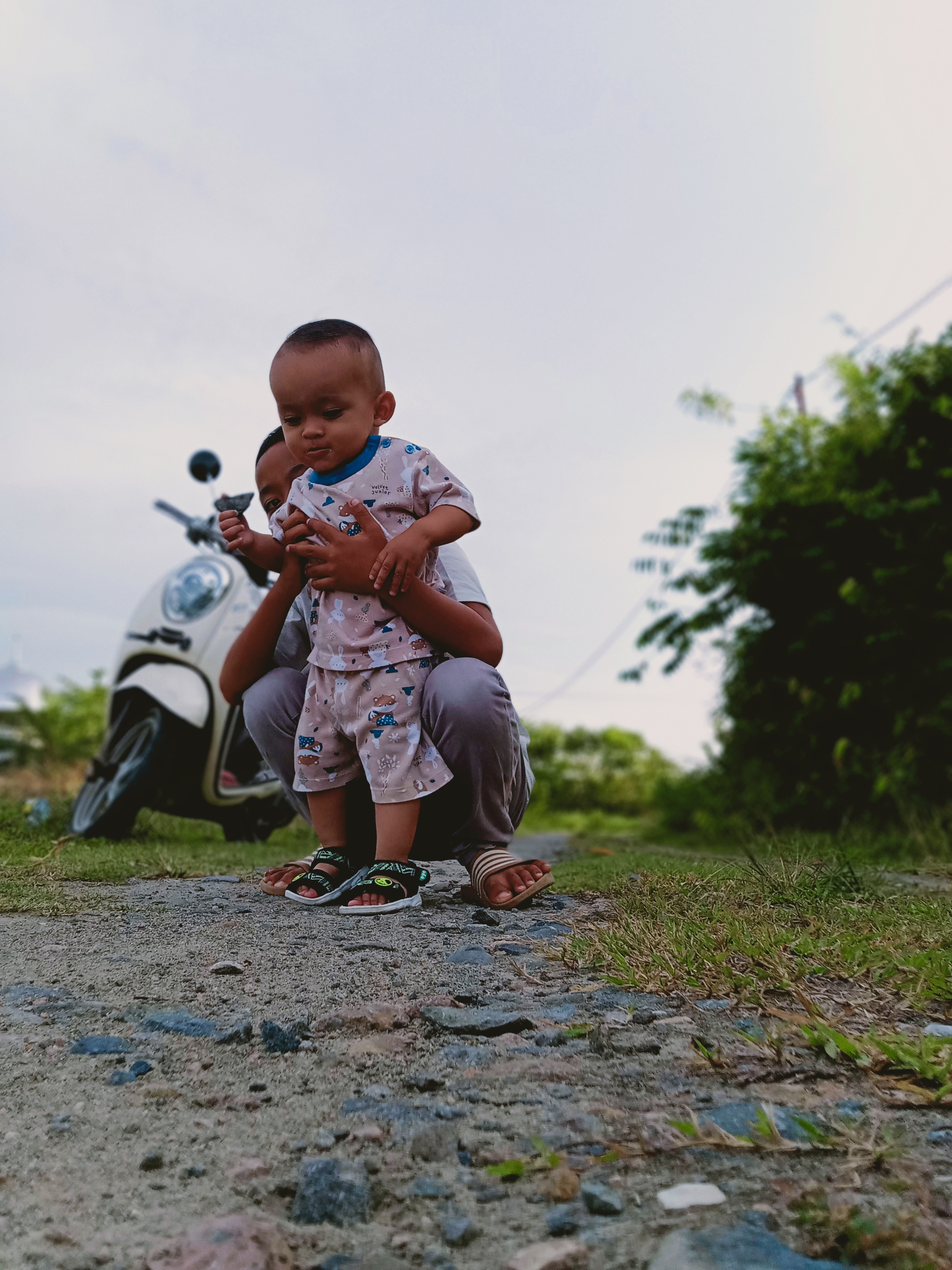 As can be seen, the older brother holding his sister tightly, is afraid or has received a message to watch over and protect his younger brother from falling and getting hurt because the field they are playing on looks very vulnerable to knee injuries. the brother who patiently guarded while chasing and calling his name so as not to play far from in front of him at that time.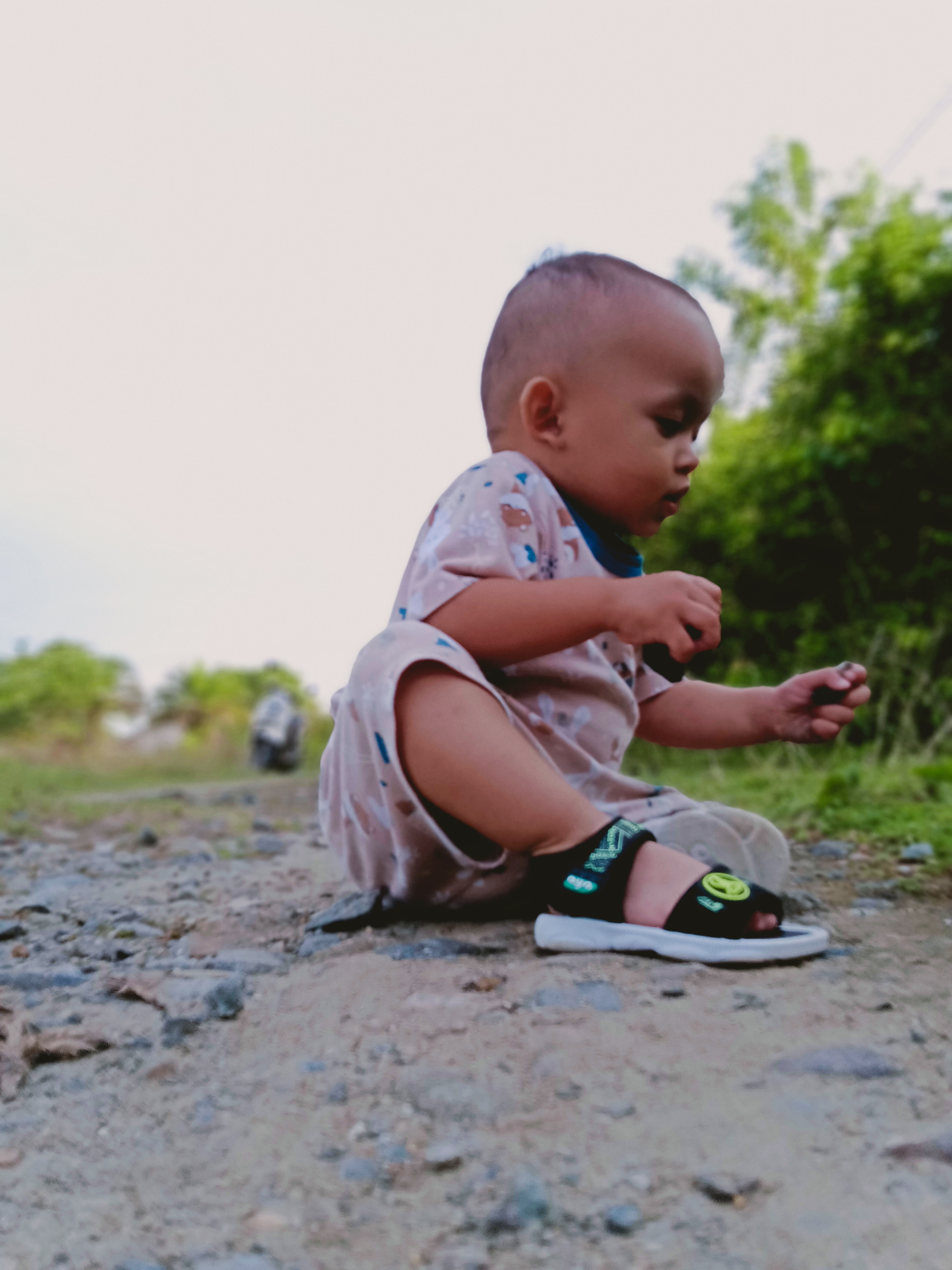 portrait sitting on the ground and wanting to get up, and doesn't seem to want to get his hands dirty...lol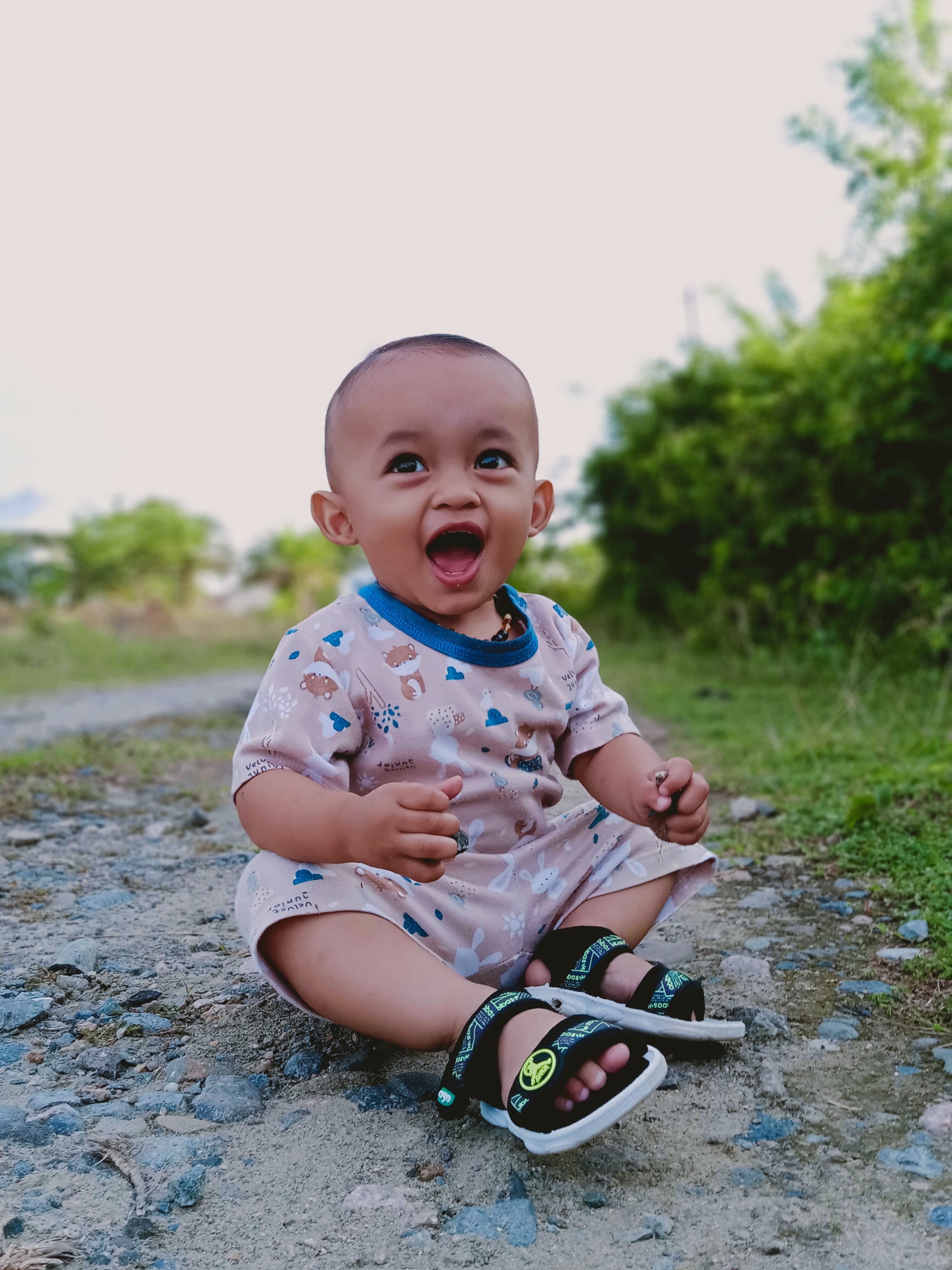 another shot laughing when I took some other poses....so cute and makes me want to squeeze it....lol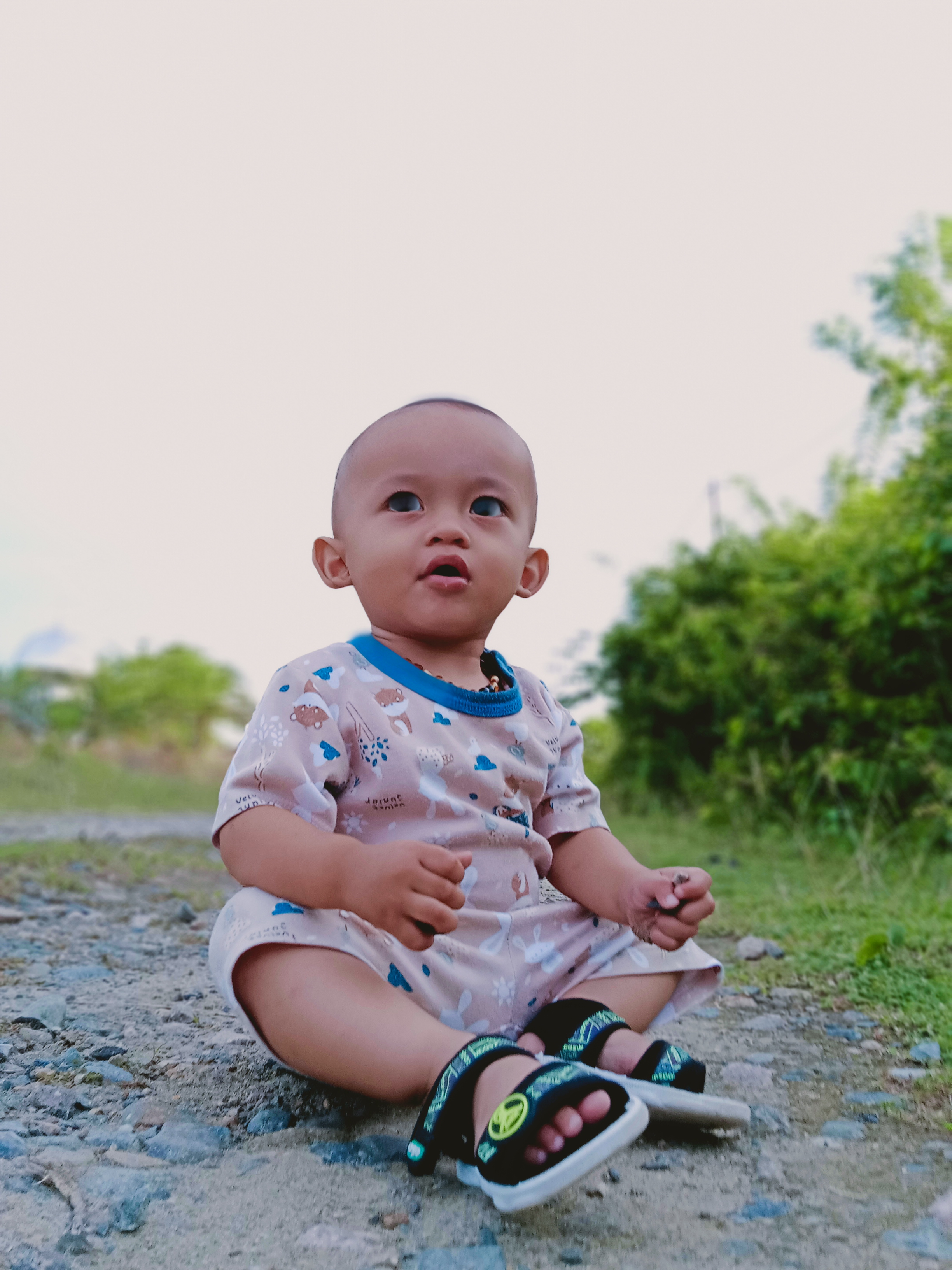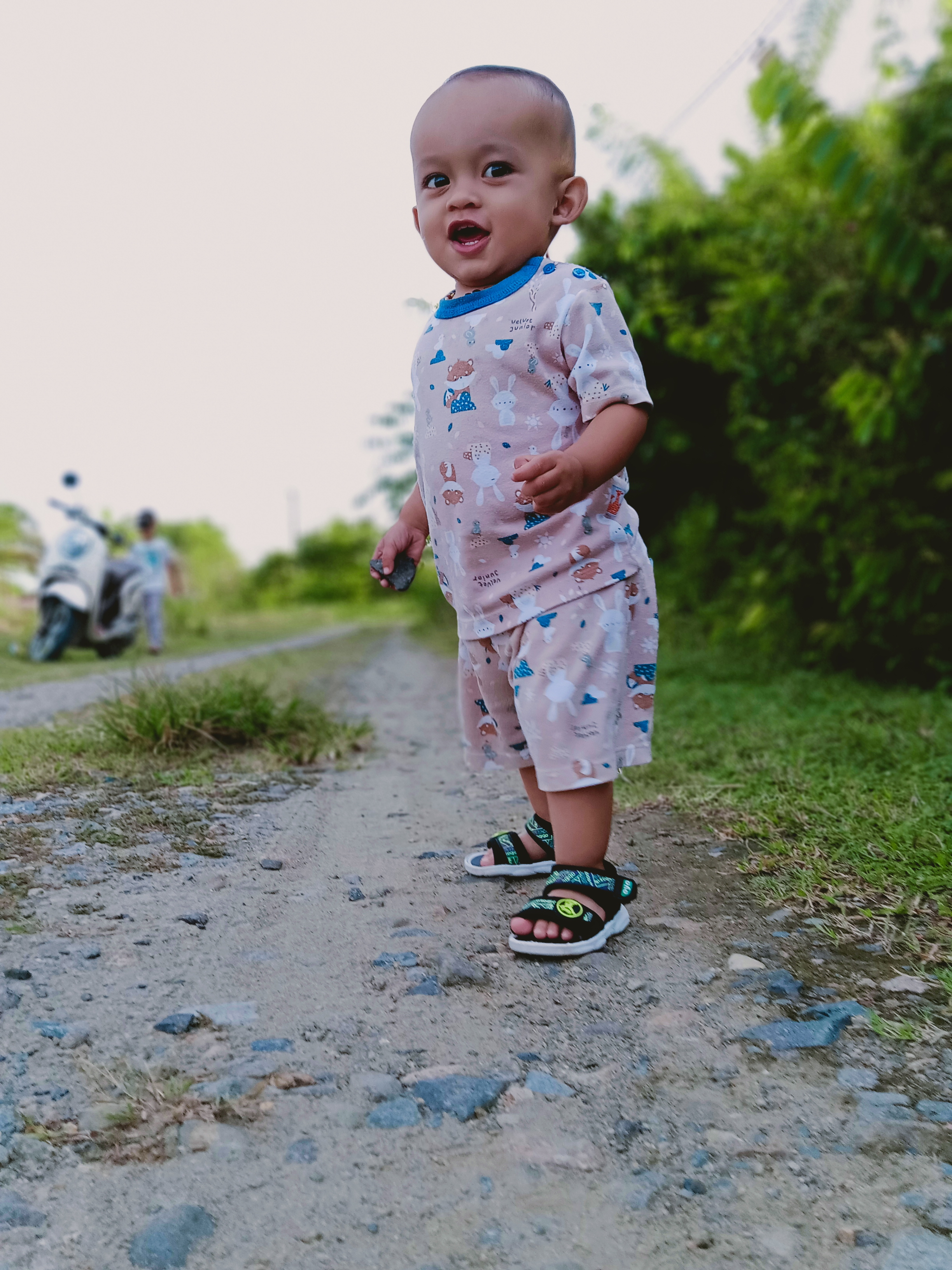 As if asking me to talk, but every time I point the camera this little boy chases and comes towards me while he wants to see the results..that I captured this....lol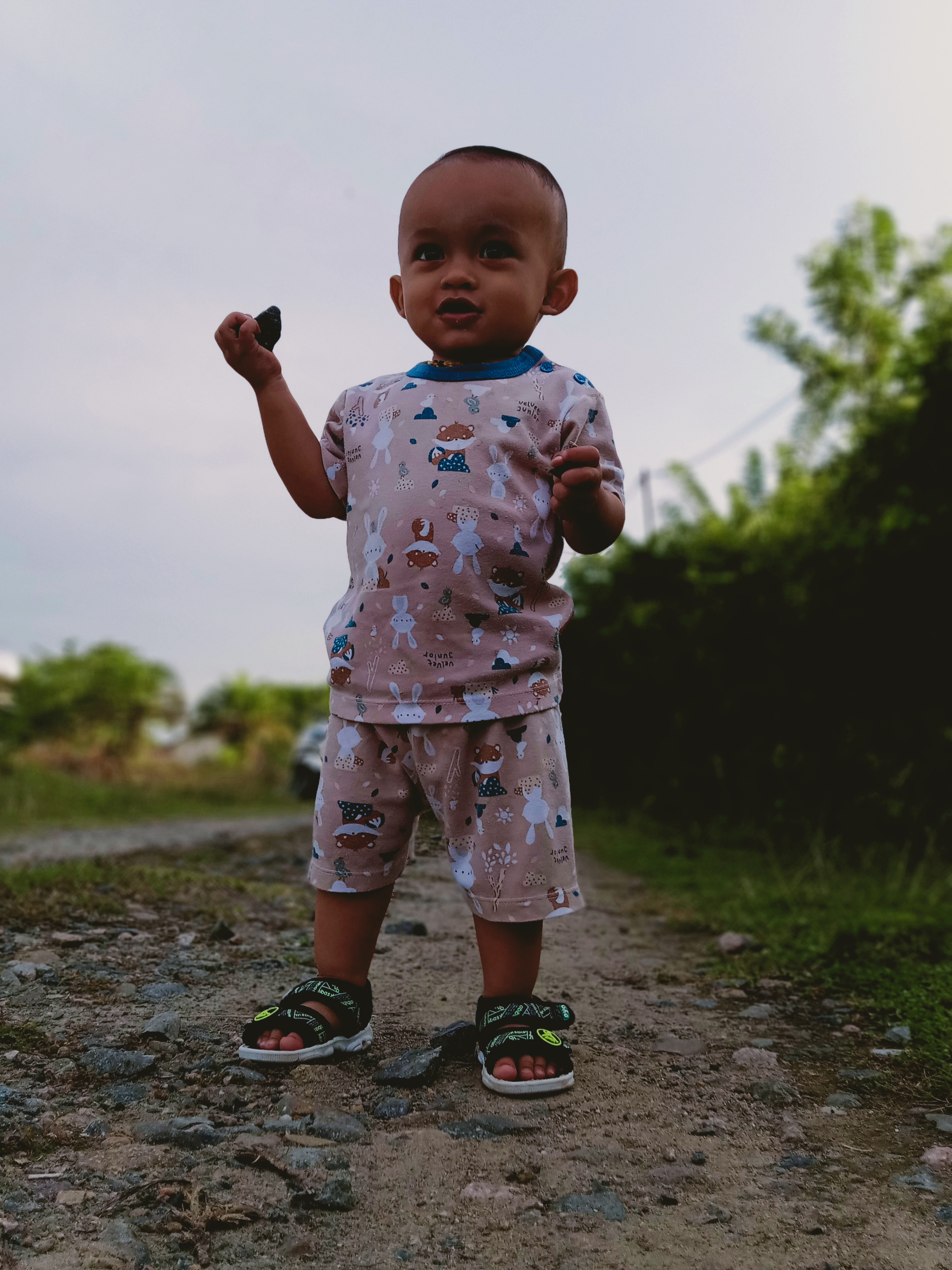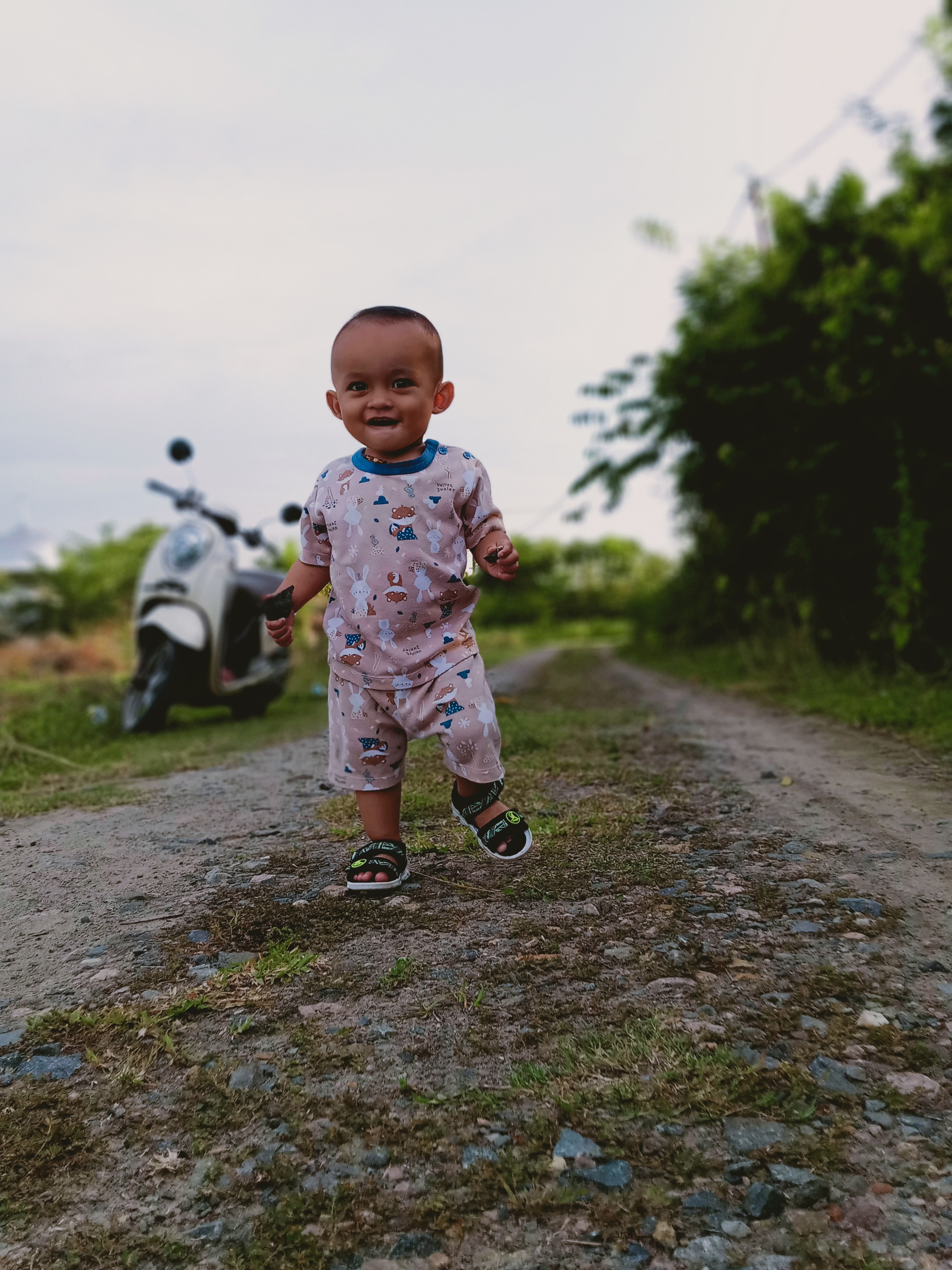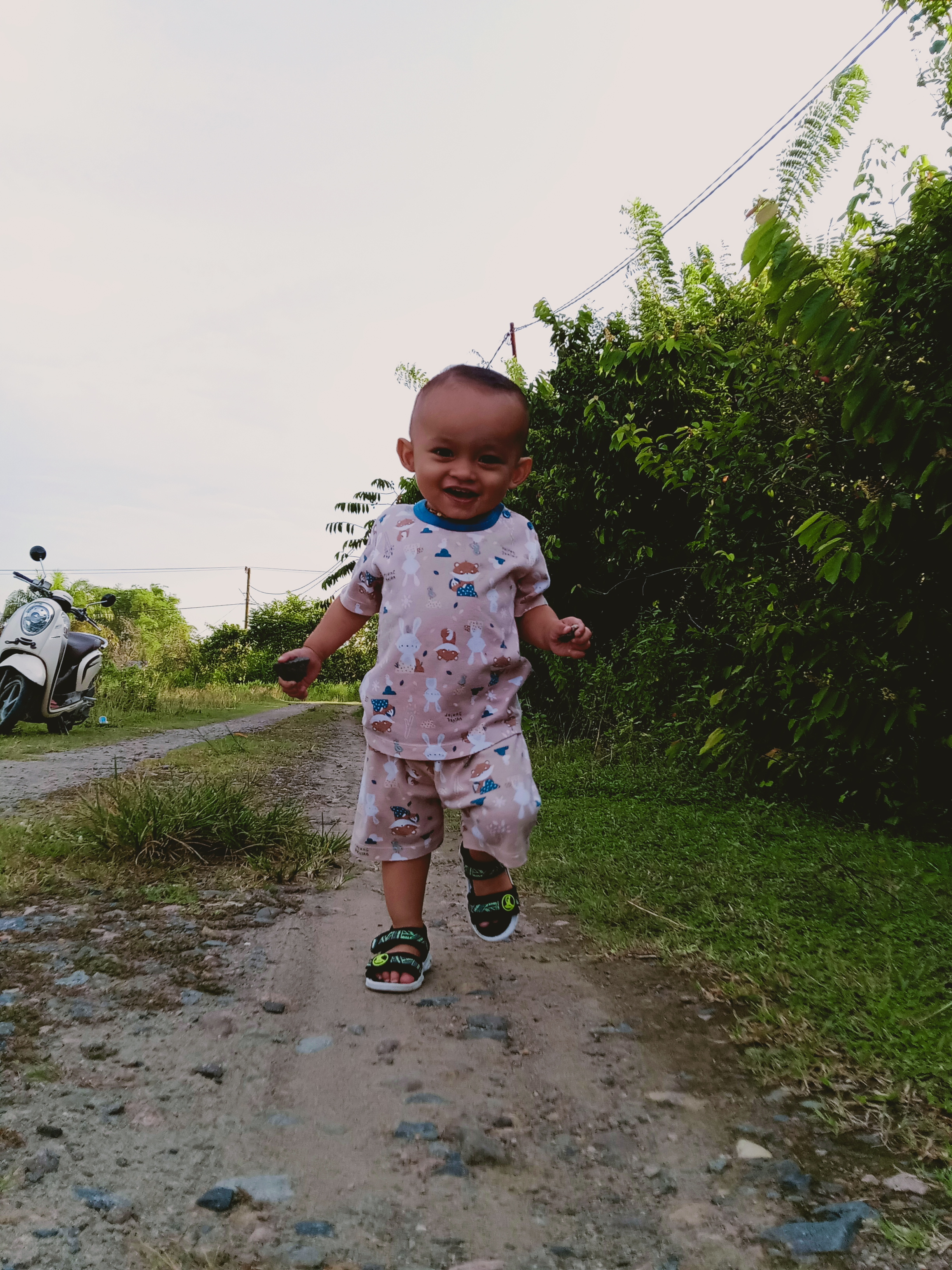 And the few times I took pictures I had time to laugh out loud and make him chase me while taking the right pose at that time, and some of the results that I can post tonight, are a very precious impression to me and maybe to the son of the owner of the charming smile this.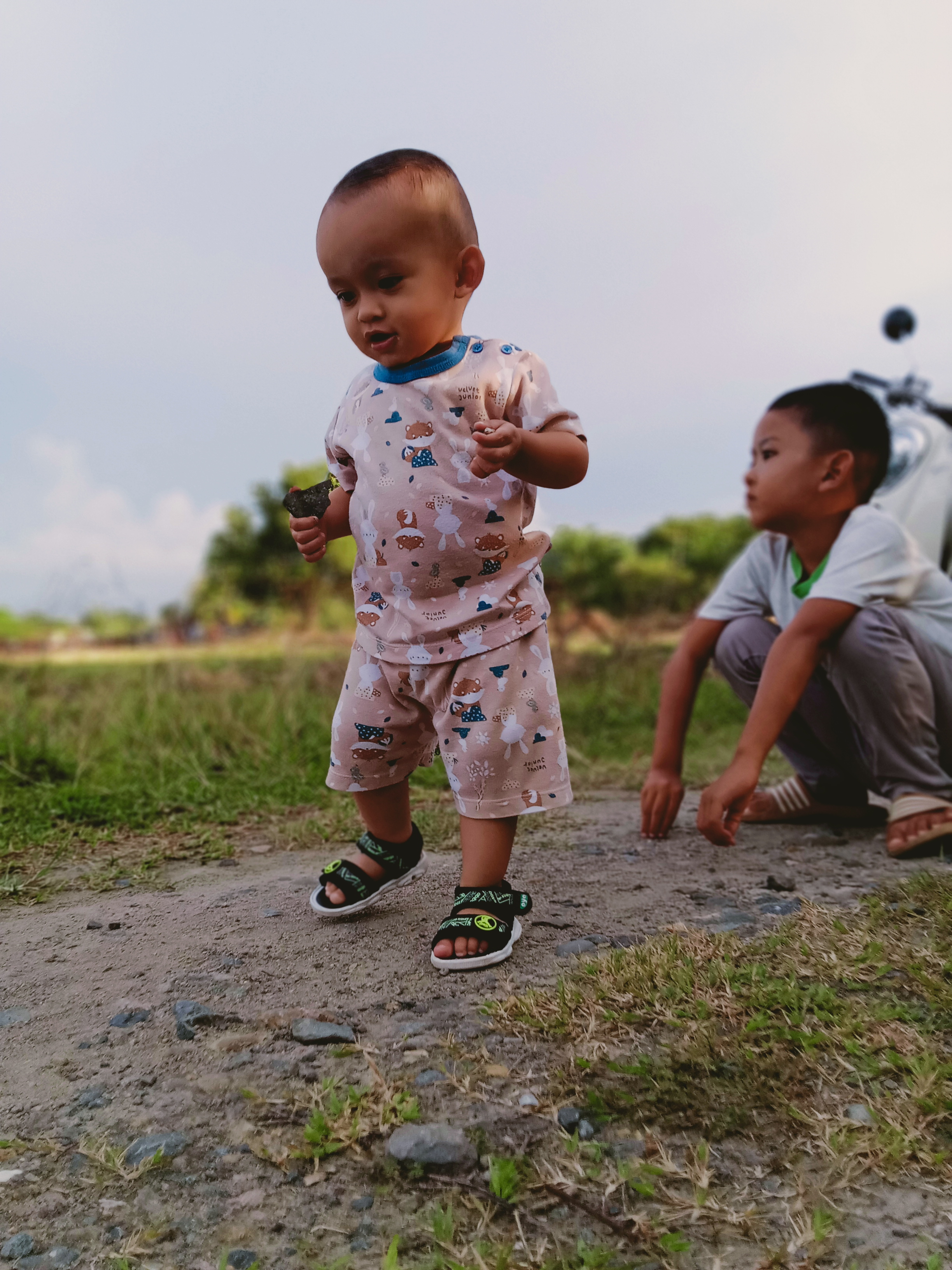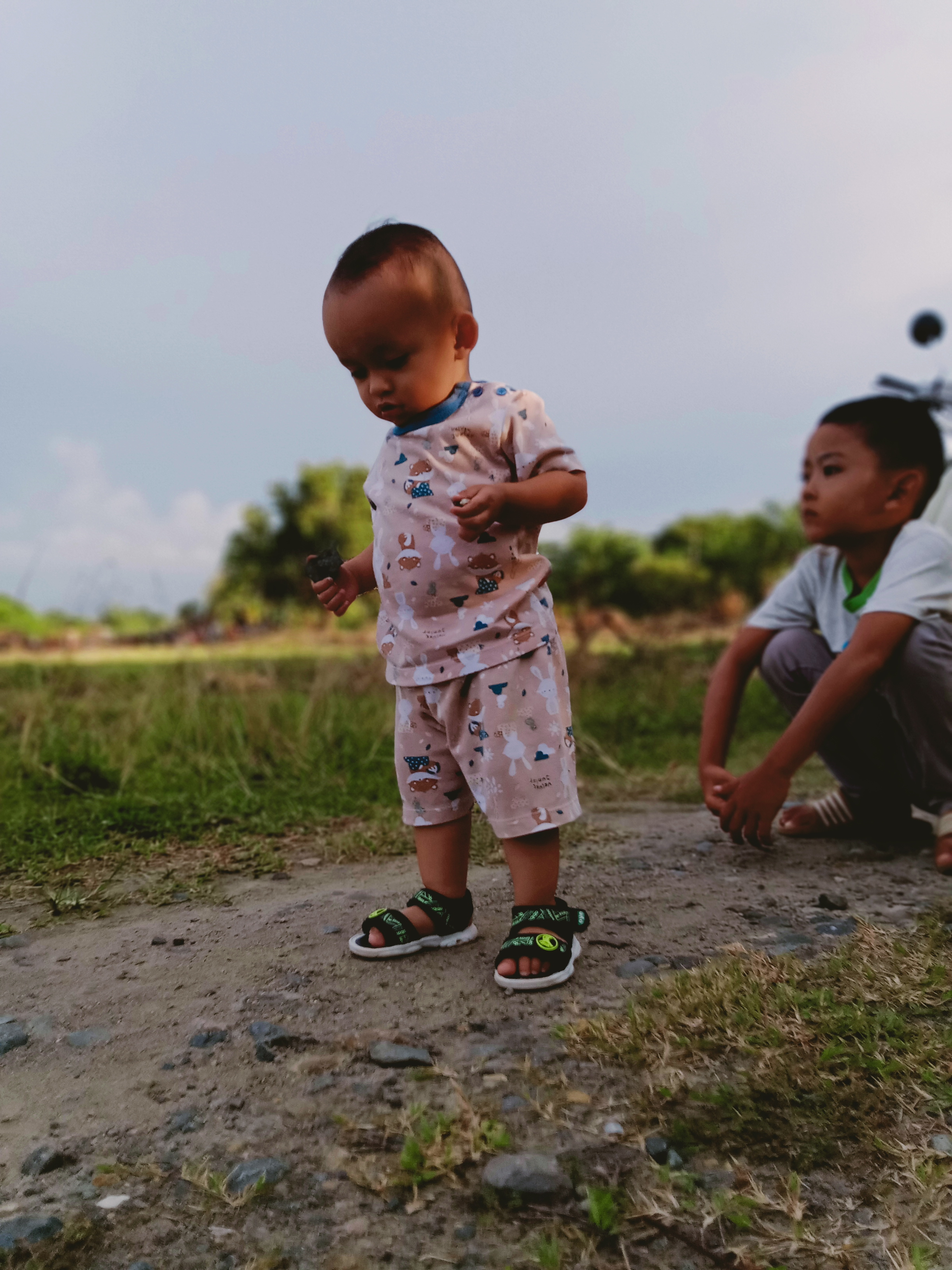 I have some of these portraits and I just shared them in this community, and the current author's owner.
Regards @jungleboyatjeh