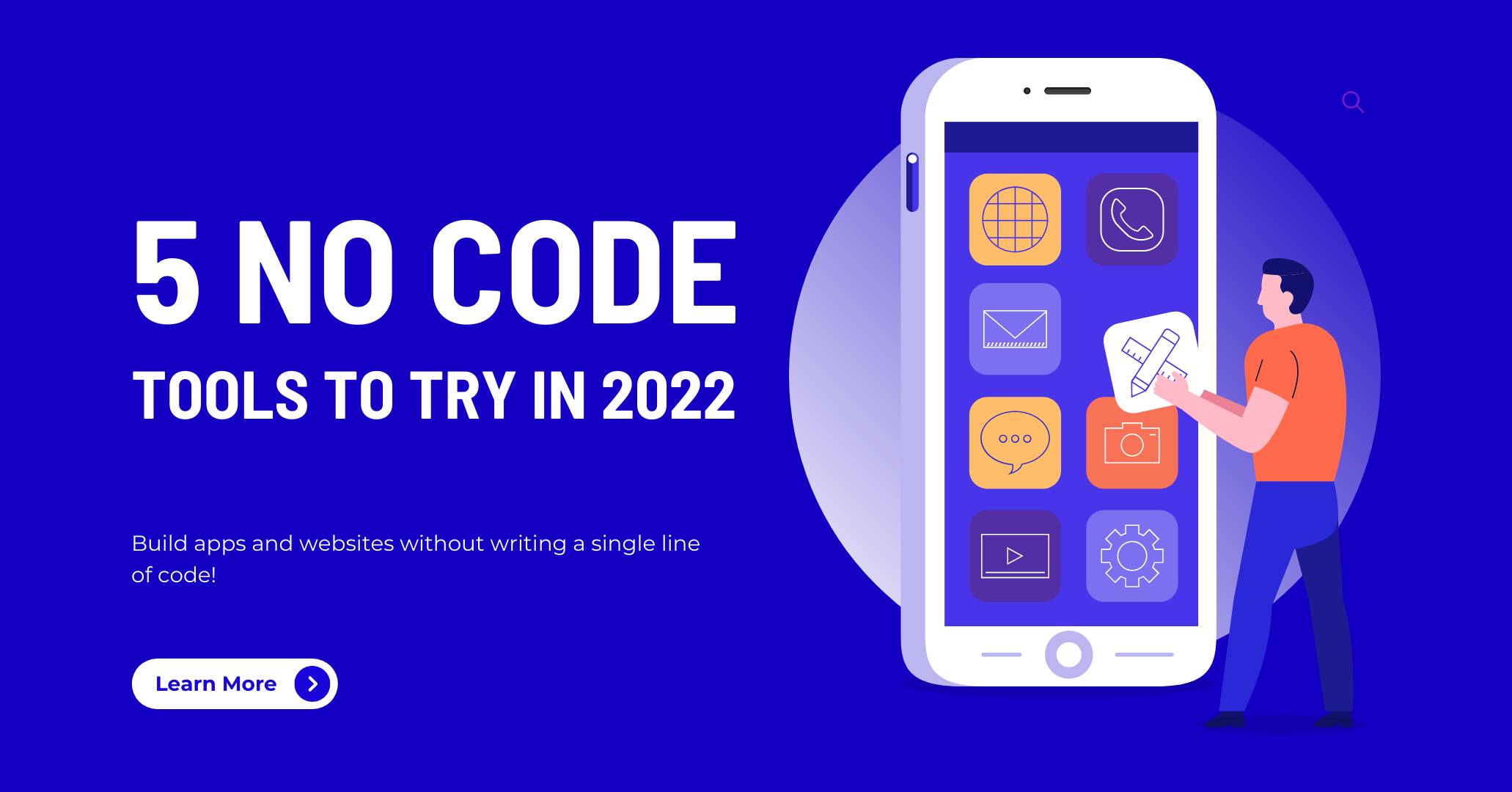 ---
You no longer need to be a programming language expert to turn your ideas into reality. No code movement has picked up pace since the pandemic for obvious reasons. Last two years saw a huge of "no code" applications getting popular. You can kickstart and grow your business much faster than ever before. Even developers with high-level technical backgrounds can save themselves from typing hundreds of lines of code using these tools.
No coding technology empowers everyone to be a creator. 🔥
Benefits of Using No-Code Tools?
As we all know, coding is hard and the learning curve is steep. No code tools come up with a ton of advantages that cannot be ignored. They are:
as compared to learning to code yourself or hiring other developers for your project. Lowering production costs and time are some of the huge benefits for both small and large businesses alike.
In this blog, I will list down 5 awesome No Code tools that you can use to build awesome applications & websites without writing a single line of code:
Carrd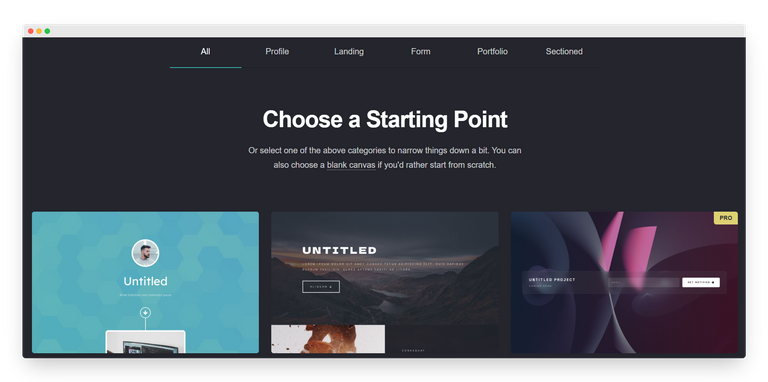 Carrd is an intuitive no-code tool that lets you create a single-page website in minutes. It's free and easy to use, even if you have no coding experience.
It uses a drag-and-drop interface to let users quickly build their website with text, images, videos, links, and more. Users can also easily add other features such as buttons to their site by clicking on the "Add Element" button at the bottom of the page and picking from different options like contact form or newsletter signup forms. The pro version is only $19/year which provides you a variety of customization options.
Bubble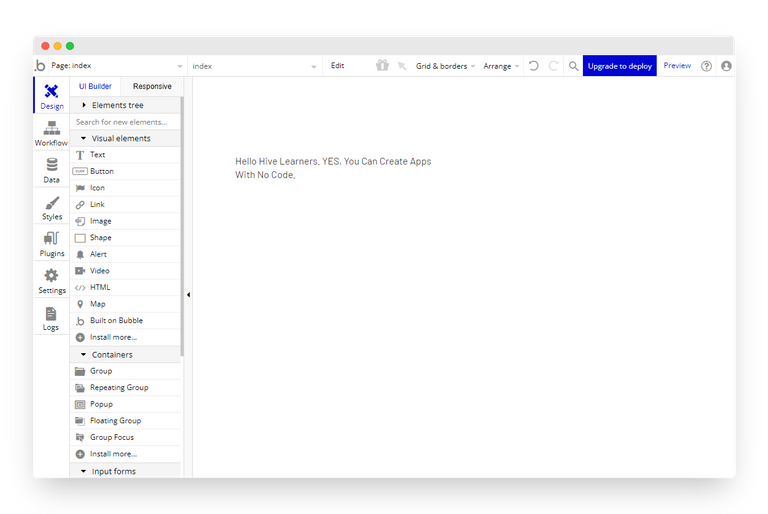 Bubble is a visual programming language platform that lets you design apps using a drag-and-drop interface. There are multiple versions of the tool: free, personal, professional and production.
Using bubble, you can possibly build any web app without code . You can customize UI/UX via plugins, manage backend data and integrate with any third-party applications using APIs. They also provide full support to launch your webapps and tools on Google Play Store & Apple App Store.
Webflow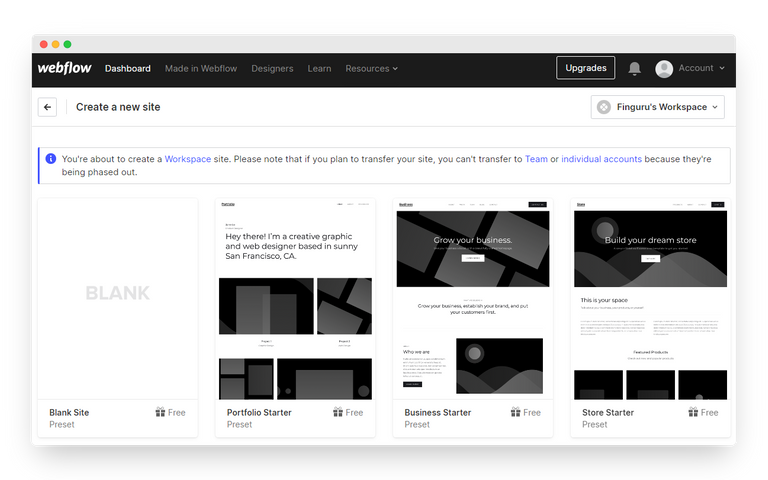 Webflow is website design SAAS product, that lets you build and host highly customizable dynamic websites. It is a cloud-based platform that enables users to build a website without writing code. It's also a drag-and-drop website builder that lets you create responsive websites without writing code or touching HTML/CSS.
The platform comes with pre-built templates, so you can get started right away- but if you want to customize your site further, there are also templates for that too. While Carrd is great for one page websites, you can use webflow to build complex websites with multiple pages.
Copy.ai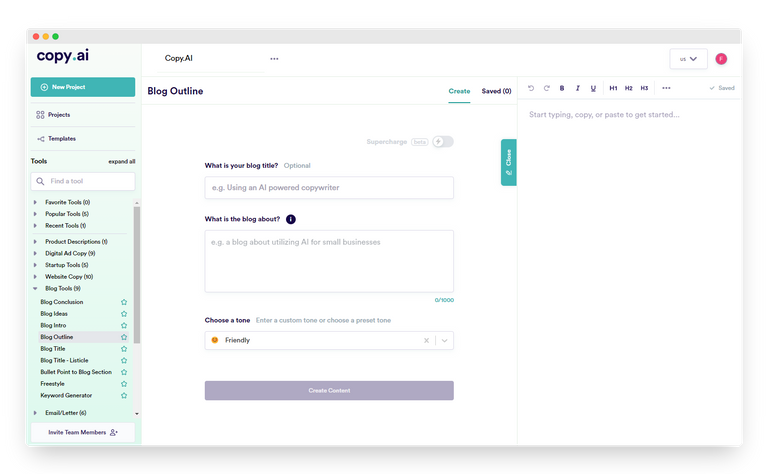 Copy.ai is the best AI tool for writers, marketers & content creators. You can generate high-quality blogs & marketing content within a few minutes using artificial intelligence. Just mention the title, some description, and keywords to get a full-page blog written. It's that easy!
For entrepreneurs and content creators, it can save a lot of time and money and there is no need to hire other writers for doing basic writing jobs for your blogs, websites, or social media accounts.
Notion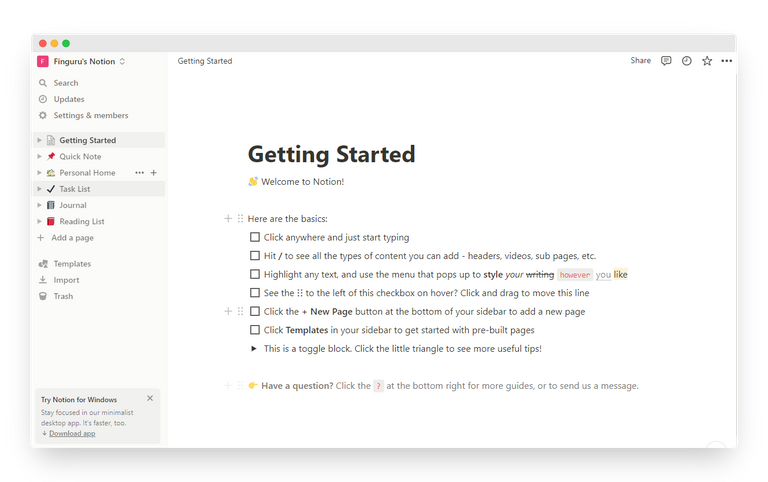 Notion is a powerful content & project management tool. You can organize your ideas, content, and projects all in one place. You can collaborate with your team members and communicate easily as it provides a centralized platform where you can share ideas, manage tasks, and exchange messages while also allowing each project member to work independently on their own schedule.
It may look like other tools out there but it offers many customizations that make it stand out from the crowd of productivity apps. With Notion's user interface you can personalize columns however you want with endless possibilities for customization available to make the best use of your time. It organizes everything from simple lists to complex diagrams into separate sections or tabs on top of sharing links directly from within the web app itself (no email required). You can even create Notion templates and sell them to other users depending on their usage.
---
Follow: https://leofinance.io/@finguru
Twitter: https://twitter.com/finguru6
Discord: finguru#4062
---