We do a walk most Wednesdays but it's rare that we see anything that's exciting enough to justify its own full post. Today was different - we saw a koala!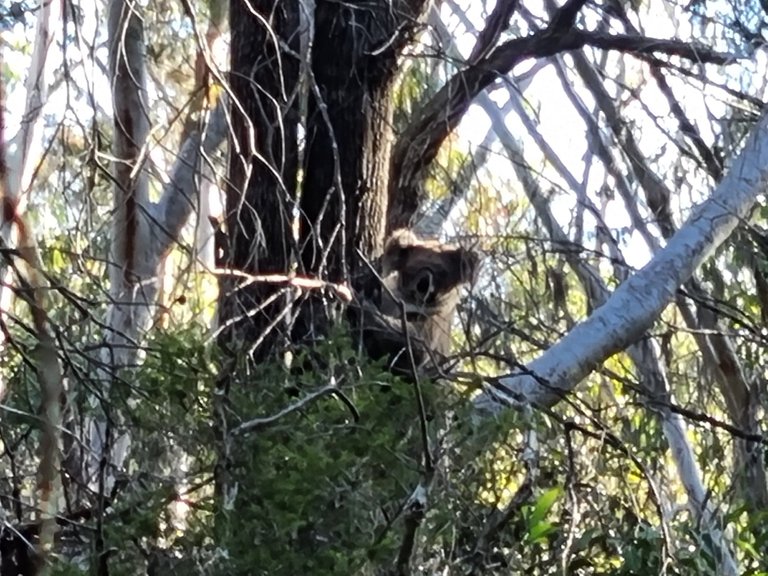 We live in a part of Australia where koalas do live in the wild. However, with attacks by dogs, urban growth that lops down the rare handful of (gum) trees that are their own food source and the out-of-control spread of chlamydia our beloved Australian icon is genuinely facing extinction.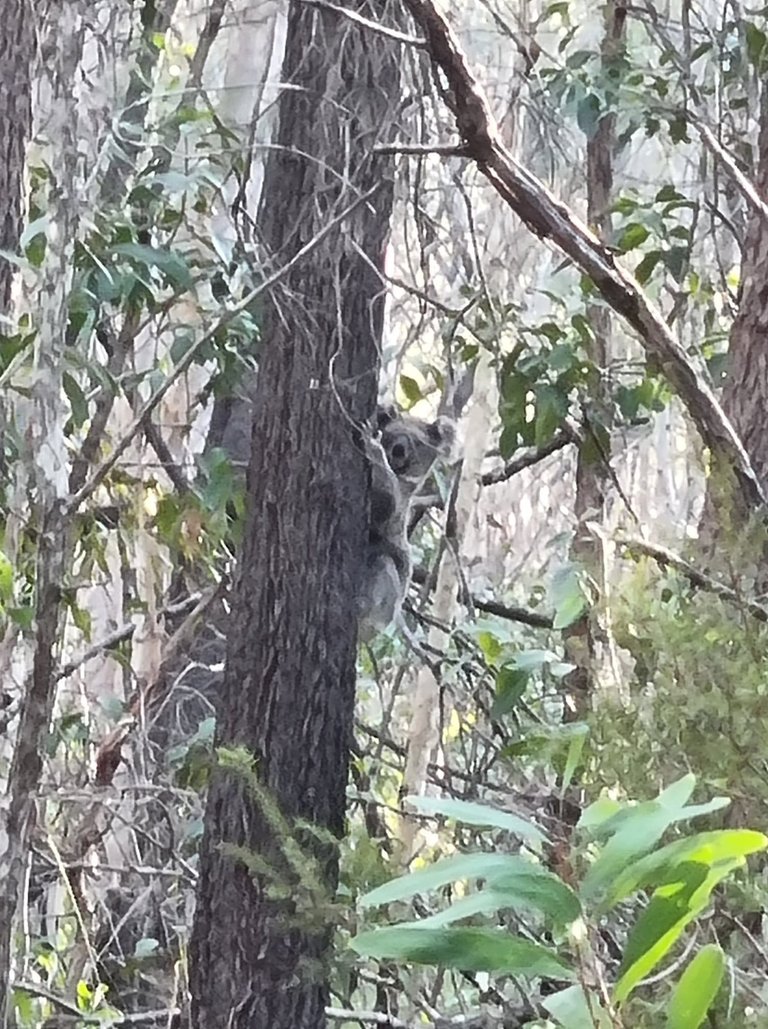 Thus, these two Aussies, who have both seen koalas many times before were ecstatic to see one in the bush nearby to our house this afternoon!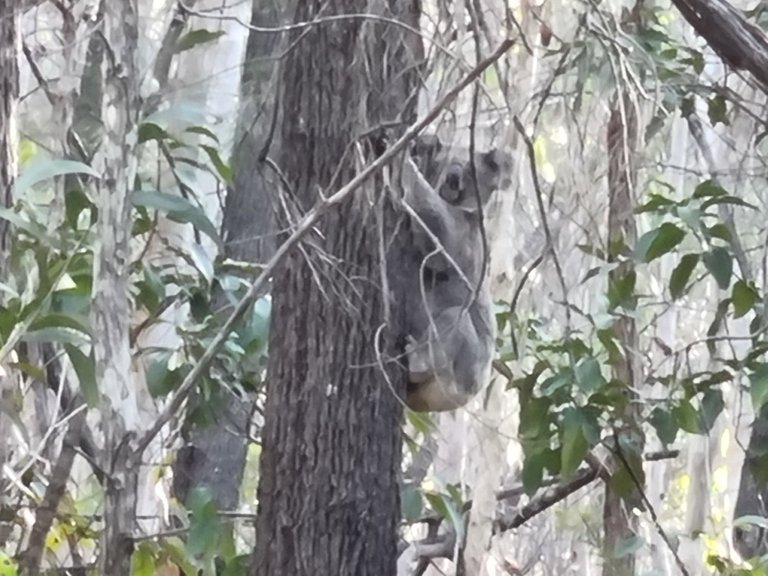 Brad tried to get some good photos with his (newer-than-my) phone but without disturbing our new buddy too much. It was tempting, of course, to want to get close. There's something about our gorgeous furry mammals that makes me want to cuddle them. (That said, I have held koalas and they have very sharp claws; they need them to climb up those huge trees they sleep in!)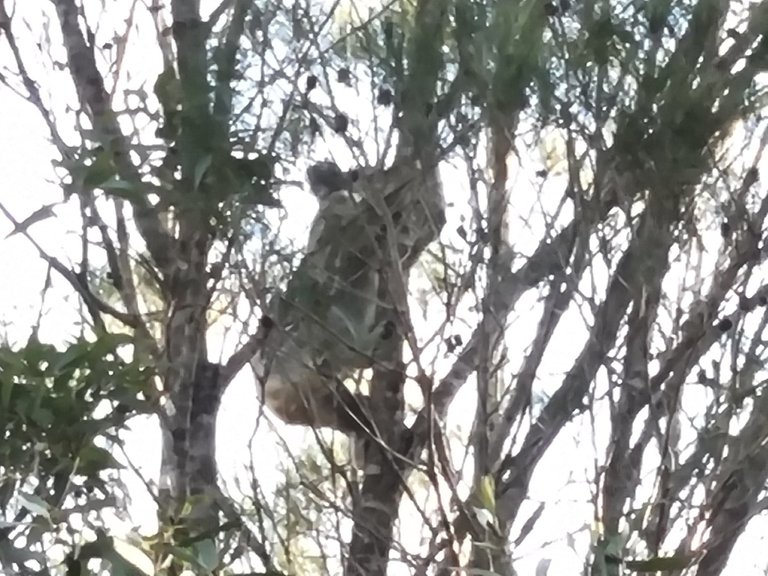 Eventually, our friend slowly made its way up this big tree, clearly indicating to us, "Okay guys, photo shoot is over. Off you go." So we did, with big grins on our faces and our hearts wide open with renewed hope for the fate of this little one.
Meanwhile, we still got to see more of our other marsupial friends; I think we saw both the red-necked wallaby and the swamp wallaby today as well. It's kinda hard to tell which is which when they're tucked in between the trees as they're a similar size and colouring, but they're also super cute and I (imagine) cuddly!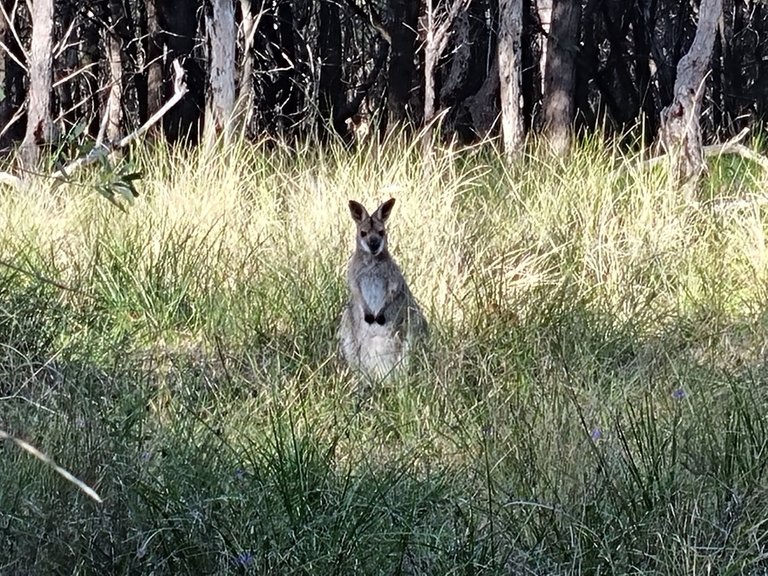 As long as we don't scare them too much when they hear us coming then they'll often stand very still while we take Brad takes a handful of photos. Then something will spook them, a new sound or we'll shift our weight, and they look for their best exit and they're off!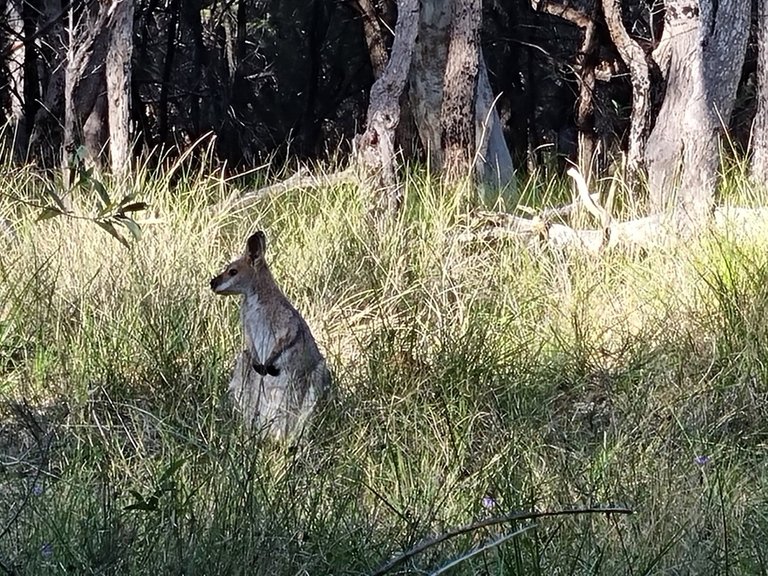 And if a koala and a big handful of wallabies wasn't enough to make for two happy Wednesday Walkers then the veritable sea of these purple flowers was 😊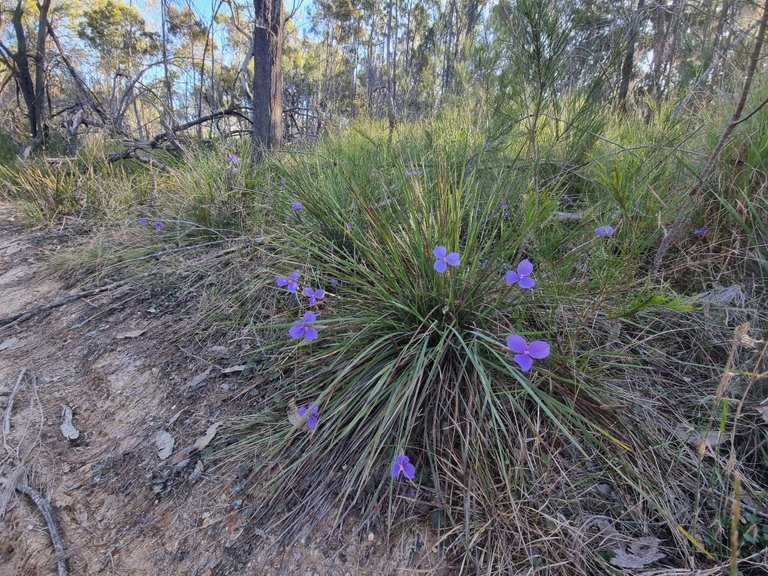 Thank you to my walking buddy, life buddy and photo extraordinaire, @new.things. What would I do without you? 😘